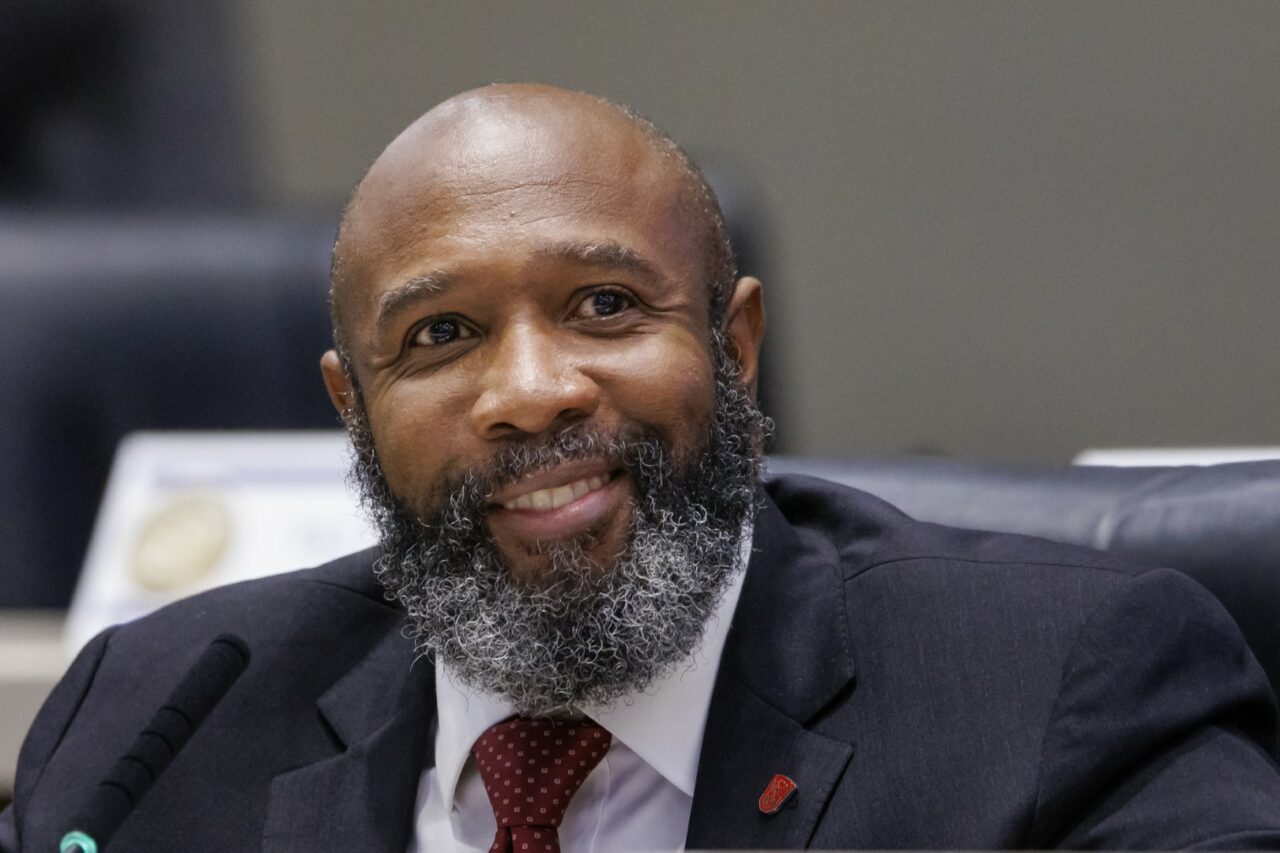 The move will meet a "greater need for diversity on the bench," he said.
He had little difficulty keeping his seat last year, but Miami Gardens Rep. Christopher Benjamin will nevertheless forgo seeking a third term in 2024.
The two-term Democratic state lawmaker is instead pursuing a judgeship on the Miami-Dade Court. A lawyer and licensed real estate broker in private life, Benjamin filed campaign paperwork last month. It's a job that better suits him now, he said, and he believes it will benefit the community, too.
It wouldn't be his first time on the bench. Prior to winning office in 2020, he worked as a magistrate for the Traffic Division of the 11th Judicial Circuit.
Being a legislator was a long-time dream, he said, but he's also aspired to don robes and weigh the scales of justice.
"Even though I've enjoyed my time as a state Representative, my life has changed and my community has changed," he told Florida Politics. "I'm now remarried, and I still have two small children. I've been blessed to have early success in Tallahassee, but at a great sacrifice to my family and my professions."
Despite his political party's disadvantage at the Capitol, Benjamin proved himself an effective policymaker, advancing priority bills across the finish line last Session including a new law to make it easier for unwed fathers to gain custody rights. He also ushered in stronger reporting requirements for African American history lessons.
Other measures, including one that would outlaw citizen's arrests statewide, fared less successfully.
But the hyper-partisanship of Tallahassee and the GOP's supermajority in the Legislature aren't what drove Benjamin to the courthouse. He said it is not so much about politics as it is about finding a position where he can do the most good.
"There are several open judicial seats, and there is greater need for diversity on the bench," he said, noting that there is only one Black man — Administrative Judge Gordon Murray — serving on the County Court.
"Another reason I'm running is to change the perception of the bench by making it part of the community at large. I plan on engaging my whole community by being present and continuing to bring informational workshops to the people."
He added mirthfully, "My wife is super supportive. On our first date, she told me that I feel more like a Judge than a politician."
Benjamin already has one opponent for the Group 29 bench: Scott Janowitz, a former Assistant State Attorney for the 17th Judicial Circuit in Broward County whom Gov. Ron DeSantis appointed in April 2020.
Janowitz lost the post to Judge Alicia Garcia Priovolos last year.
Meanwhile, Benjamin coasted into a second term representing House District 107 — which spans Miami Gardens, North Miami Beach, a small portion of North Miami and the unincorporated Golden Glades area — after securing 81% of the vote against a single primary challenger.
Two Democrats have filed to run for the strongly left-leaning HD 107 seat next year, according to the Division of Elections website: Christine Olivo, a lifelong Miamian and two-time congressional candidate; and Wancito Francius, a serial entrepreneur who sought a seat on the North Miami City Council for five straight years before mounting an unsuccessful challenge against Benjamin last year.
DeMarco Byrdsong, a former Washington-area event promoter who last year switched between races for House District 113 and Senate District 34 under the name Antonio Byrdsong, is the lone Republican in the contest so far.