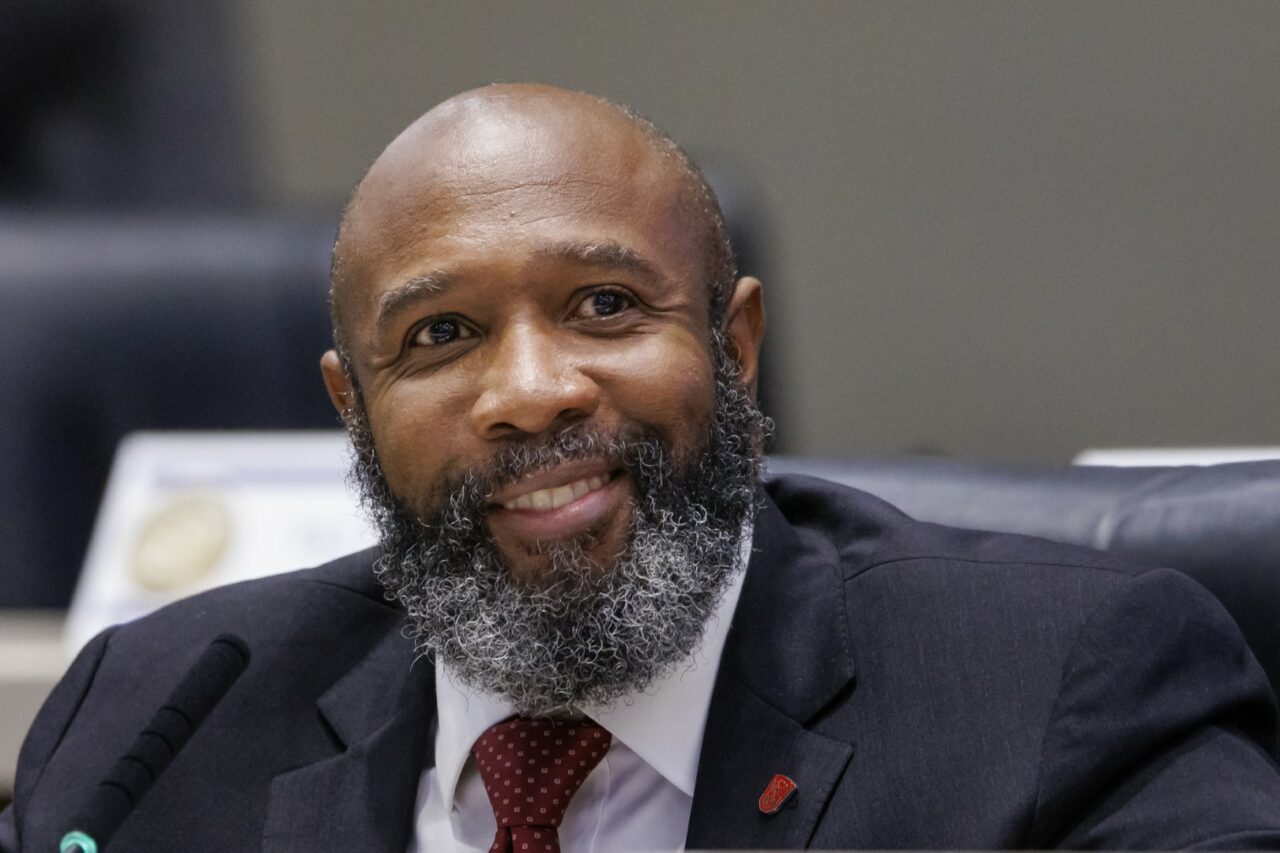 Benjamin's accountability-focused bills enjoy bipartisan support.
There's a common theme among the bills Miami Gardens Democratic Rep. Christopher Benjamin is prioritizing for the 2023 Legislative Session: accountability.
That includes self-accountability, as several of the measures he's carrying this year are updated versions of prior proposals that failed to pass.
Take HB 25: The measure would build on legislation Benjamin introduced in January 2022 to outlaw most citizen's arrests in Florida, with exceptions for police officers acting outside their jurisdiction.
After the bill and its Senate analogue died without a committee hearing last year, Benjamin vowed to bring it back. This time, it has a few tweaks — and bipartisan support. Republican Sen. Corey Simon filed an identical companion (SB 812) this month.
Both versions of this year's bill await committee hearings.
HB 25 includes an additional provision allowing a person to detain someone who has entered his or her home, vehicle or other transportation vessel. Without that provision, Benjamin said, a person's only course of action during a non-life-threatening break-in situation would be to flee from their home or conveyance.
Benjamin says the bill has support from numerous police associations, which agree there is no longer a need for citizen's arrests — a carryover of 13th Century English law that could be exacerbated later this year with the potential passage of a measure allowing Floridians to carry concealed firearms without a permit.
"We definitely do not want citizens arresting each other at gunpoint and having shootouts at the OK Corral," he told Florida Politics.
"So far this year, (the bill has) been given favorable consideration, because it doesn't' do away with self-defense, stand-your-ground or defense of others. We still have those three common defenses for anybody looking to be the 'good guy.'"
Another returning measure is HB 119, which would empower state officials to more accurately review conditions in local jails.
The measure would bestow to elected state officials visiting county and municipal detention facilities the same visitation powers they now have at state corrections buildings.
Currently, state officials can visit state prisons unannounced to observe how well those facilities are being operated and maintained. They do not have the same powers at county and city facilities. This bill would change that.
"Jails, although they're typically for misdemeanors and people held for less than 365 days, often hold people who are still awaiting trial, which can sometimes take a few years," he said.
"It's important to understand that a lot of the conditions we worry about in our prison system actually occur within the municipal and county facilities as well, and we want to be able to visit them and point out what's going on there to give those correctional facilities the correction they may need."
The bill is now in its second and final committee before potentially reaching the House floor. No Senate companion has been filed.
Then there's HB 551, which Benjamin filed in response to Florida's ban last month of an African American history course offered to Advanced Placement students. It also ties to last-minute changes Benjamin made last year to a law banning educational and workforce lessons that would lead people to believe they bear "responsibility for, or should be discriminated against or receive adverse treatment because of, actions committed in the past by other members of the same race, (ethnicity, nation of origin or sex)."
Critics decried that measure, dubbed the "Stop WOKE Act," as potentially creating a chilling effect over the factual instruction of American history, including the nation's past racism, slavery, segregation and how institutions and systems established during those times may still negatively affect minorities and women today.
Benjamin's amendment, which lawmakers accepted on the House floor, added a list of specific topics educators could still teach under the new rules, including lessons on slavery and racial oppression. It also added language enabling teachers to still instruct students on topics related to laws and policies that stemmed from racial oppression and discrimination.
HB 551, to which Simon filed a Senate twin (SB 804) would strengthen the requirements by which school districts must report to the state on their instruction of those topics. Neither bill has yet received a committee hearing.
"We looked at what's really happening with African American studies in the state of Florida and asked, 'Are the 67 school districts actually teaching the required instruction?" Benjamin said.
Benjamin said he spoke with officials from the Department of Education and found that while the classes were indeed being taught, there wasn't a sufficient policy in place for reporting on the instruction students receive yearly.
The new legislation would require school districts to apply the same reporting criteria to African American education as they do lessons on the Holocaust.
"They already promulgated that reporting mechanism, so what this bill does is codify those rules (for African American studies)," he explained. "We'll have required instructions, reporting on how those instructions are being taught and a penalty" for noncompliance, based on existing rules for other required instruction.
There's also HB 775, which would provide fathers with the same parental rights as mothers under Florida law.
Presently, if a child is born out of wedlock, the law provides that the natural guardian of the child is the mother, who becomes responsible for all issues involving the child. Benjamin's bill and its identical companion (SB 1146) by Republican Sen. Clay Yarborough would upend that standard and grant fathers the same legal recognition.
Upon establishment of paternity, a father would be able to sign an affidavit to be acknowledged by the mother bestowing to him equal guardianship and parental rights.
Benjamin, who developed the bill with input from the Florida Bar Family Law Section, said his goal is to simply improve the means by which two parents can raise a child.
"We're changing how paternity is viewed in the state of Florida," Benjamin said. "What we're saying is, when that father does that step-up, he now becomes the natural guardian of the child, so now the unwed mother and father are the natural guardians of that child born out of wedlock, and all the rights of parenthood are conveyed on them both."
All four bills Benjamin is prioritizing this year are "very doable," he argued, adding that House Speaker Paul Renner and leadership chamber have been open to ideas regardless of which side of the political aisle they originated.
"When it comes to my relationship with the other side and the type of bills we seek to pass, the leadership has been very receptive," he said.
"As a matter of fact, Speaker Renner has appointed me to the Council on the Social Status of Black Men and Boys, and I have received favorable committee assignments as it relates to the bills I'm looking to pass. He's also entrusted me with a bill on criminal justice reform and civil forfeiture matters this Session, so we're carrying that for the Speaker."
The 2023 Legislative Session runs March 7 to May 5.