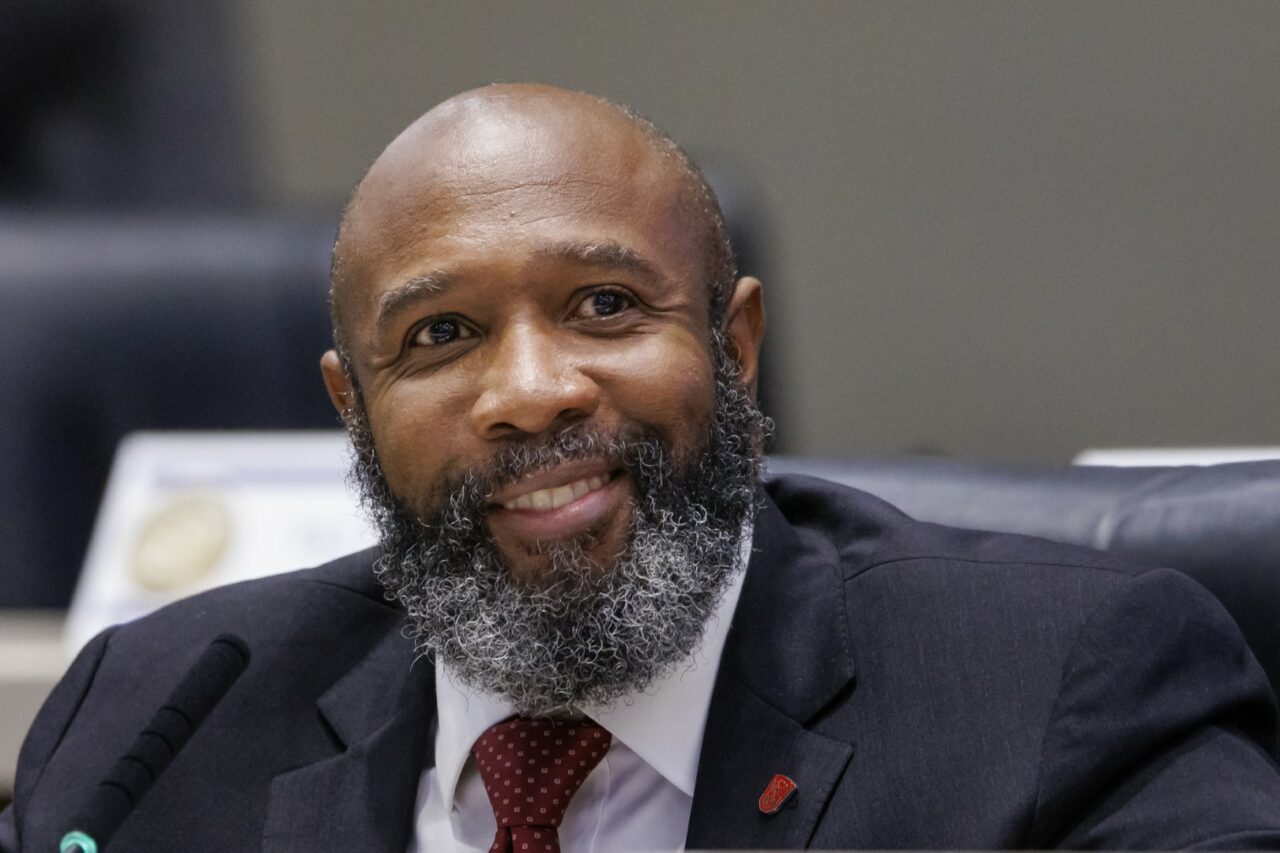 The measure was a legislative priority for Miami Gardens Rep. Christopher Benjamin.
Legislation that will require school districts across the Sunshine State to provide evidence they are teaching African American history to state standards just received final approval from the Governor.
The measure (HB 551) by Miami Gardens Democratic Rep. Christopher Benjamin and Palm Bay Republican Rep. Randy Fine mandates that districts must report yearly to the Florida Department of Education (FDOE) with proof the lessons are being taught and how. They'll also be asked to suggest ways for the curriculum to be improved.
Each school district will have to submit an implementation plan to Education Commissioner Manny Díaz Jr., complete with details about its instruction methods and the qualifications of teachers. The district must also post those details to its website.
Noncompliant districts will have 45 days to course-correct and submit their revisions for approval. Violations beyond that timeframe will face punitive measures, including defunding.
Further, the bill expands the list of entities the DOE can contract for advisement, teacher training and resource development to include "any state or nationally recognized African American education organizations."
Gov. Ron DeSantis on Wednesday quietly signed the measure, to which Tallahassee Republican Sen. Corey Simon carried a Senate companion.
"It was my goal this Session that we had proper accountability with regards to the required instruction in African American history," he told Florida Politics after the bill passed unanimously on May 4. "I sought to answer the questions, 'How do we know it's being taught?' and 'What happens if it isn't taught?' This bill will require a detailed report from every school district, allows for schools to obtain additional resources as needed to comply with the requirements and identifies that enforcement is provided in statute and such statute includes such things as a loss of funding and mandatory monthly reporting until deficiency is cured."
"I'm proud of the work that we've done and I thank my co-prime (sponsor), Randy Fine, and my Senate partner, Corey Simon," he continued. "We've made it clear that while we may disagree on what theories are important, there can be no disagreement that the history of Blacks in the United States remains important and of great value."
The bill, effective July 1, was a  legislative priority this Session for Benjamin, who filed it in response to Florida's ban in January of an African American history course offered to Advance Placement students.
Florida public schools have been required by law to teach students about the history, culture, experience and contributions of African Americans since 1994.
The bill also ties to last-minute changes Benjamin made last year to a law banning educational and workforce lessons that would lead people to believe they bear "responsibility for, or should be discriminated against or receive adverse treatment because of, actions committed in the past by other members of the same race, (ethnicity, nation of origin or sex)."
Critics decried that measure, dubbed the "Stop WOKE Act," as having the potential to create a chilling effect over the factual instruction of American history, including the nation's past racism, slavery, segregation and how institutions and systems established during those times may still negatively affect minorities and women today.
Benjamin's amendment, which lawmakers accepted on the House floor, added a list of specific topics educators could still teach under the new rules, including lessons on slavery and racial oppression. It also added language enabling teachers to still instruct students on topics related to laws and policies that stemmed from racial oppression and discrimination.
But more needed to be done, said Benjamin, who found out in conversations with DOE officials that while African American history classes were indeed being taught, there wasn't a sufficient policy in place for reporting on the instruction students receive.
HB 551 addresses that oversight, he said.