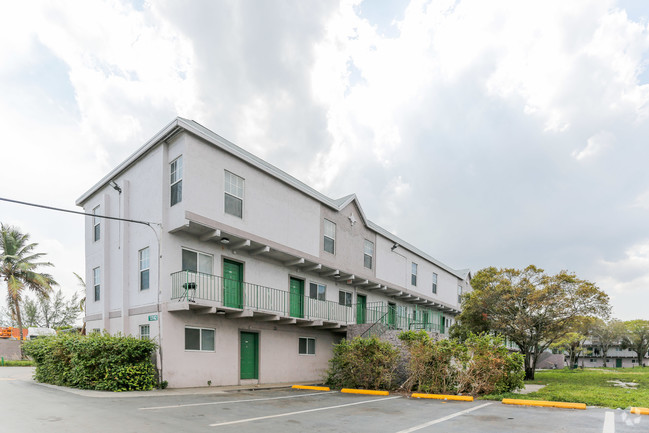 The city has been in a state of financial emergency since Jan. 2016.
A five-year financial recovery plan has still not been submitted by the city of Opa-locka as local officials are attempting to pull the city out of financial emergency.
That emergency was declared in January 2016, prompting then-Gov. Rick Scott to establish a financial emergency oversight board to guide the city along the path of eventual recovery.
As part of that oversight, an audit was conducted that culminated in a July report detailing the extent of the city's problems.
"The City did not timely provide for and submit required annual financial audits and reports, which subjected the City to significant monetary sanctions," read a summary of that audit presented to the Joint Legislative Auditing Committee Thursday afternoon.
"Consequently, through July 2018, the Department of Revenue and the Department of Financial Services had withheld approximately $1.2 million from the City."
That report also found that the city routinely failed to accept lowest bids for construction projects, with no apparent explanation, costing the city another $1 million.
Those were just two of the 99 findings of wrongdoing in the report. Michael Gomez, a CPA who helped work on that report, was among the individuals to testify to the committee.
"This audit has received quite a bit of notoriety, and not necessarily because of the severity of the findings, but more so because of the number of findings," Gomez noted.
"Ninety-nine findings is quite a bit."
He said that is "absolutely" the most findings he's seen in an audit report.
Opa-locka wasn't just dealing with financial problems, however, as noted by Alternating Chair Jason Fischer.
"The City Manager's position has been a revolving door," he explained. "The new City Manager, who began this week, is 11th in eight years."
That led to additional problems in arranging the report, according to Gomez.
"Throughout the report, you will see statements such as, 'Although we requested … we were not provided…' This pertained to both inquiries and requests for records," Gomez said.
"City personnel were not being uncooperative with this response, but they did not possess the institutional knowledge to answer the questions or provide the records. I believe the heart of the issue is the turnover in key management positions."
The state has worked to oversee Opa-locka's finances, going as far as to review each invoice from the city. But as part of its path to recovery, the city was also required recently to submit a five-year financial recovery plan.
Melinda Miguel, the Governor's chief inspector general who is serving as his designee to the financial inspection board, told the committee Thursday that talks were ongoing to give the city additional time to file a plan.
"We've had a conversation, just today, with the Mayor as to whether or not we'd be willing to modify our inter-local agreement of cooperation to extend the due date for this particular five-year recovery plan," Miguel said.
"I've not vetted that through the folks on my side but I am certainly willing to engage in those discussions. I think that anything we can do to be constructive and to encourage cooperation is key."
But plan or not, some legislators questioned how long it will take for city officials, many of whom were not around when the crisis started, to get back on track and be able to properly serve their residents.
"I'm really not comfortable dragging this out another five or 10 years," said Sen. Dennis Baxley, another member of the Legislative Auditing Committee.
"You have to draw a sharp line somewhere. You can't just keep streaming this on and not do something definitive for these people — forget me or the state — the residents. This is abusive."
Sen. Tom Lee, who also sits on the committee, asked Miguel about her outlook for the future.
"Is this salvageable?" Lee asked. "Do you think you guys can put a plan in place that is financially feasible that would get [Opa-locka] on a path to recovery?"
Miguel said she remains optimistic.
"From what I've seen of the passion of the citizens and the dedication of Miami-Dade County and others that are on board with us now and the city, I would like to believe and hope in their recovery," Miguel responded.
"They're located and poised in such a marketable area of Miami-Dade County that if they could restore the infrastructure and the financial controls, I believe there's hope. I'm committed for the long-term."
But another financial emergency board member, Frank Rollason, said told the committee that the city faces a massive uphill climb.,
"For that city to survive, in my opinion, the have to expand their tax base," Rollason said.
"The only way they're gonna expand their tax base in that location is they're gonna have to have development. And the only way they're gonna bring development in there is they gotta have infrastructure. So it's a chicken and egg thing."
Opa-locka Mayor Matthew Pigatt was also on hand Thursday. And though his remarks were cut short due to time constraints, he said he's thankful for the work being undertaken at the state level.
"That auditor general report detailed many things that have been rumored about in Opa-locka, that this new commission suspected, but didn't have the actual data to back it up," Pigatt said.