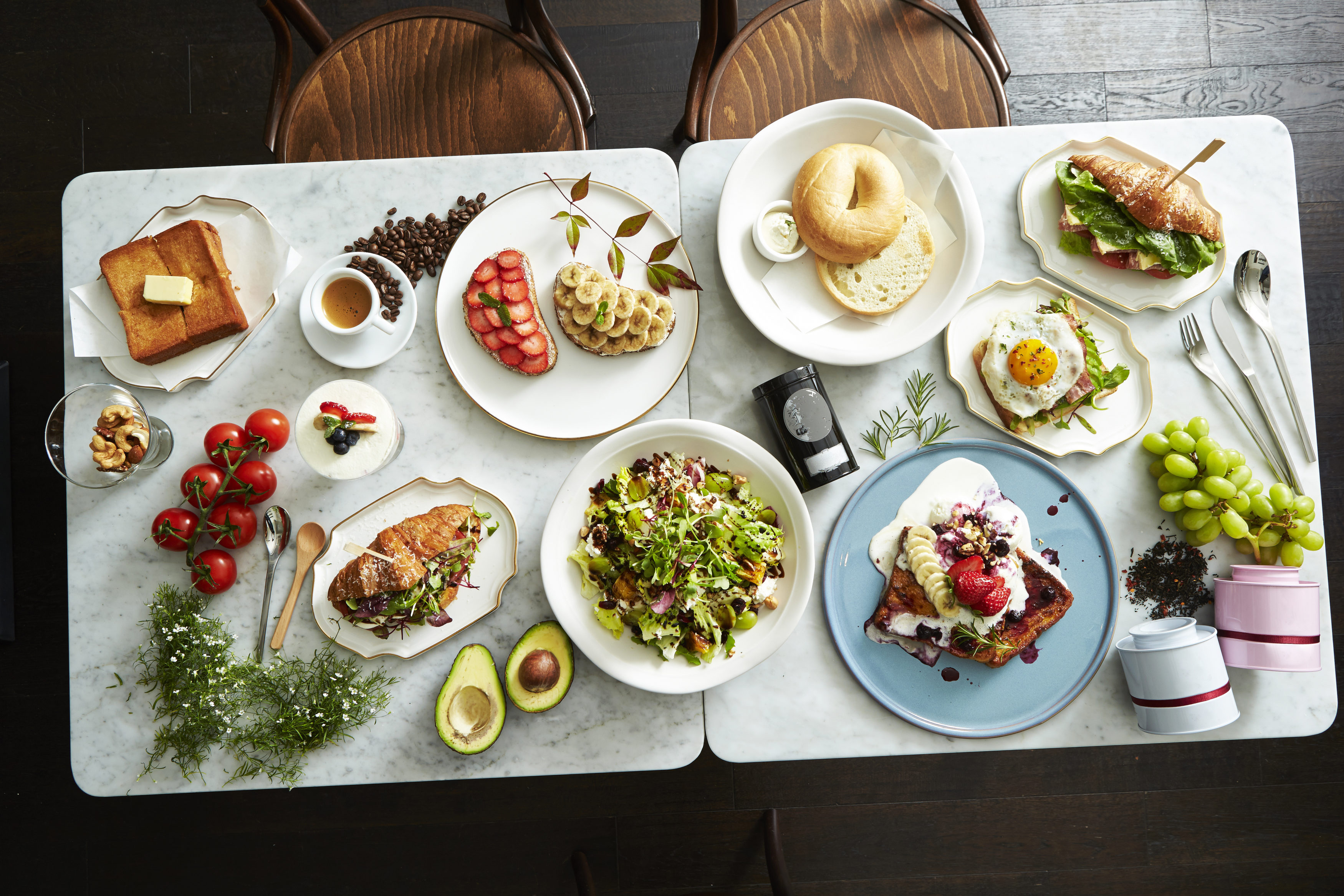 A brunch buffet's worth of real-time reporting on weeks leading up to Session.
Good morning and welcome back to our "pop-up" email newsletter, Brunch, coming to you on the Sundays of legislative committee weeks and during the Session.
We must, however, lead off the wrap of the past week with a …
— WTH? Alimony, abortion, and the removal of a legitimately-elected county sheriff? 
— So much for silence: This week in the Capitol was on fire — and all this in an election year? Remember when election year-Legislative Sessions were nice and quiet (relatively speaking)? Not anymore, we guess. 
— Simmer down now: Let's hope for a sedate Associated Press Legislative Preview on Tuesday. We could hope Gov. Ron DeSantis drops his 2020-21 state budget at the event — but we doubt it. 
— Israel saga continues? —
Scott Israel's attorney, Ben Kuehne, says he's evaluating whether to pursue further legal action after the Florida Senate voted to oust Israel as Broward County Sheriff permanently.
— Out he goes: Israel was suspended by DeSantis back in January. The Senate voted Wednesday to uphold that decision by a 25-15 margin.
— Here's your 'process': Normally, that would settle the issue. But Kuehne says he's looking into whether Senate procedures caused due process concerns for his client.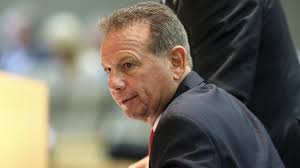 — Quote: "If there is an actionable denial of due process that infringed the people's right to choose their sheriff by election, then there will be an opportunity for litigation, perhaps in the Florida Supreme Court or perhaps in federal court," Kuehne said.
— Out of order? It's unclear whether the courts have a role to play. The state constitution gives the Senate final say in all suspensions by the Governor.
— Bucking the process: Some Senators did criticize the Senate procedures, which allowed for additional evidence to be entered after the established Special Master process had ended.
Oh, by the way: Despite the removal, Israel has filed to run for Broward Sheriff again in 2020. 
— Release the 'hydra'! —
Senate President-designate Wilton Simpson attended last week's opening of Hard Rock Hollywood's new 450-foot-tall guitar-shaped hotel tower. Like a lot of people, the Trilby Republican was impressed. 
— Quote: "Really amazing. A lot of attention to detail, a lot of attention to quality of workmanship, just very, very impressive. The light show, the guitar itself … you can tell that they spent a lot of time developing this property and putting it together, and it's gorgeous."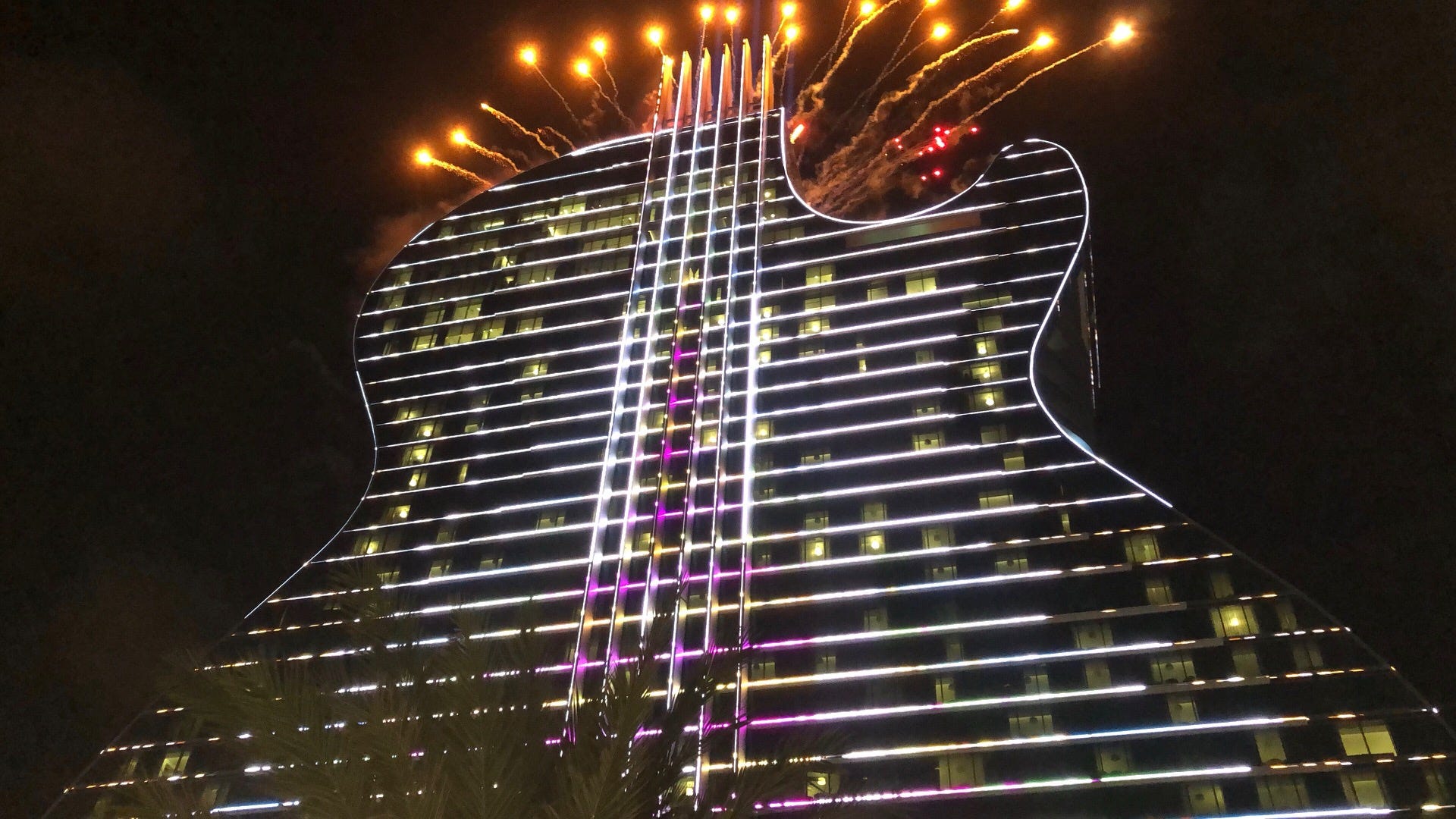 — Added benefit: "When I looked around that facility, just think of the thousands — I don't know how many, I didn't ask — but many thousands of jobs that have been created by a facility like that. And I think that's something Florida should be really proud of."
— Business or pleasure? Simpson said he didn't talk shop with Jim Allen, CEO of Hard Rock International, or Jim Shore, general counsel of the Seminole Tribe of Florida, which owns the Hard Rock brand. 
— So what about gambling legislation? "I think that the governor has got some ideas and maybe the House and I think that, in due time, we'll know something," said Simpson, who took the lead on moving an omnibus gambling bill last Session. (It didn't pass, obvi.)
— The Seminoles offer blackjack and other gambling at their facilities throughout the state, but aren't sharing any card game revenue after they said regulators failed to police card games that compete with blackjack. 
"It's something everyone's interested in," Simpson said of a legal truce with the Tribe and another gambling bill. "But when you've got such a divisive issue — I call it a hydra because there's so many different forms this thing can take — you have to make sure you get everybody in the room to get it done right."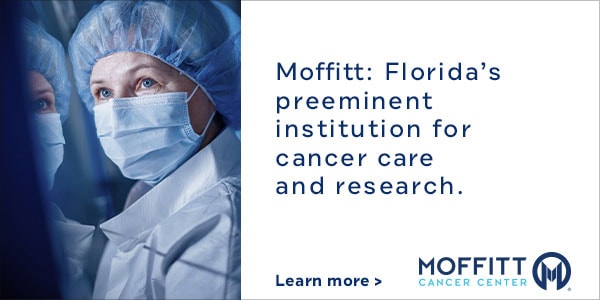 — Ms. Castor goes to Tallahassee —
With a schedule packed with meetings with Tampa Bay area lawmakers, current and incoming legislative leadership and DeSantis, Tampa Mayor Jane Castor spent two days in Tallahassee talking transportation, sustainability, economic development and workforce development last week.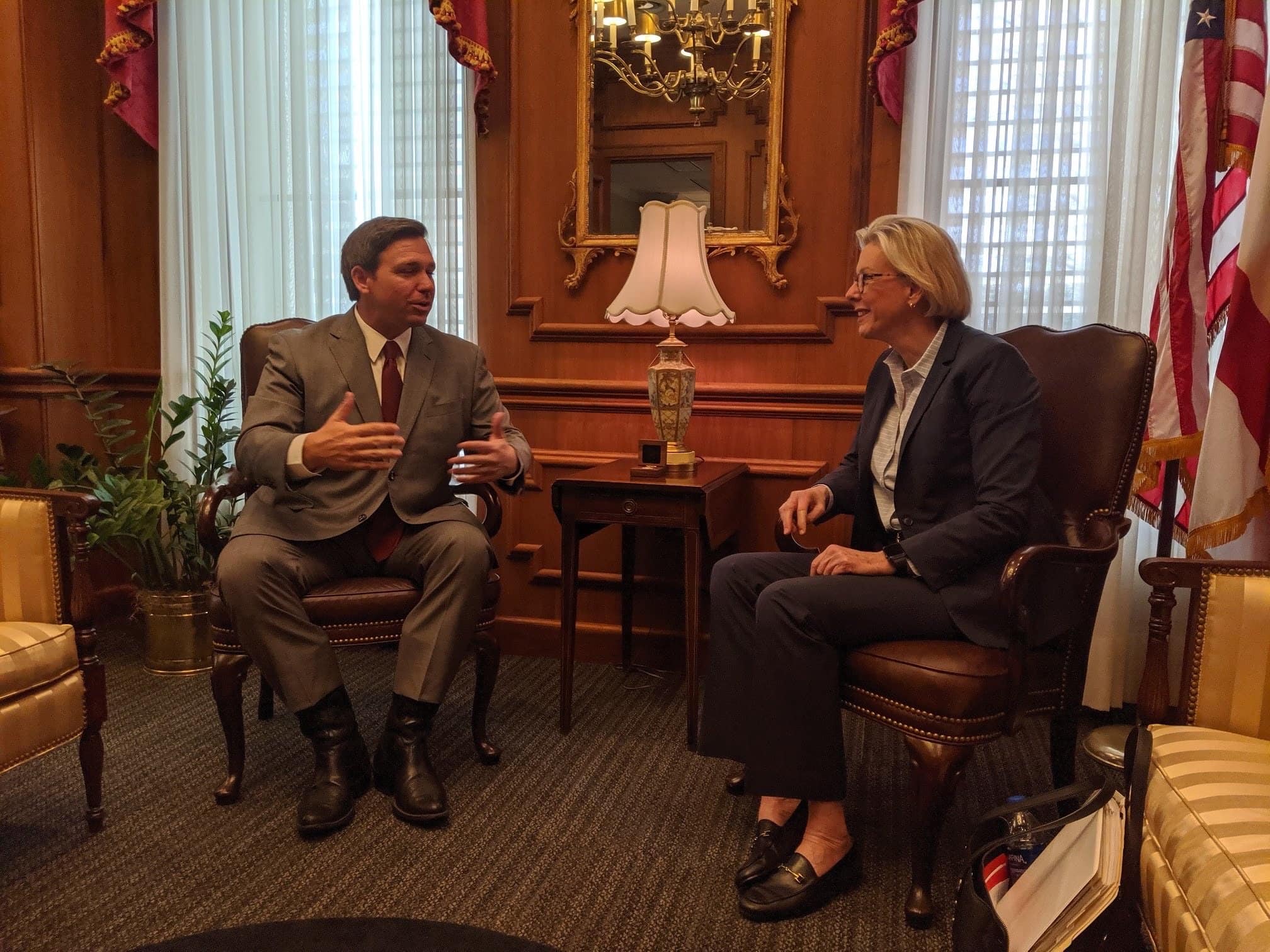 — Potty troubles: During meetings with Senate President Bill Galvano and another with Simpson, Castor talked up her recently approved PIPES Project, the city's largest, and most expensive, ever water infrastructure program. Castor said it's one of the Senate duo's top priorities — keeping treated sewage out of the Bay.
— All about that transportation: Meeting for less than 30 minutes in his office, Castor spent her time with DeSantis talking about transportation infrastructure. The next day DeSantis announced awarding $1.4 billion for improvements to the Westshore interchange in Tampa. Castor said the funding had been in the works for a while.
— A full bag: Castor tackled a bunch of topics with House Speaker-designate Chris Sprowls including transportation, affordable housing, workforce development, sustainability, resilience and economic development. 
— Leveraging leadership: When Simpson and Sprowls take their leadership roles after the 2020 elections, it puts the Tampa Bay region in a crucial position to target priorities because both legislators are from the region. 
— Castor plans to leverage that advantage by strategically targeting funding requests in areas both Sprowls and Simpson, as well as DeSantis, have said they were interested in pursuing.
— Not just the electeds: Castor also met with several Florida bureaucrats, including the Department of Economic Opportunity head Ken Lawson. The two discussed creating partnerships between businesses and educational institutions to improve workforce readiness and access.
— Deluge of applications —
When the Governor and Cabinet advertised for a new state chief administrative law judge earlier this year, they got two applications. Weird, said some legal eagles, because administrative law judge vacancies typically get over 100 applications each.
— Embarrassment of riches: When the new chief judge, John MacIver, recently advertised for three openings in the Division of Administrative Hearings (DOAH), he got 103 applications. That's according to a list released Friday after a public records request. 
— The hires are his: Under state law, The Governor and Cabinet must hire and fire DOAH's director/chief judge. But the director/chief judge has sole discretion over who becomes an administrative law judge. 
— Some familiar names: Among the hopefuls are Julie Meadows-Keefe, the city of Tallahassee's soon to be ex-ethics officer. She's stepping down next year after a contentious tenure — but only if Mayor John Dailey "publicly apologizes to her and the city writes her a $450,000 check in return," the Democrat reported last week. 
Also in the applicant pool: 
— Kristin Bigham, an assistant deputy general counsel for the Department of Environmental Protection, and the only other applicant for the chief judge position. 
— Foley & Lardner attorney Joshua Hawkes, son of former 1st District Court of Appeal Chief Judge Paul Hawkes. 
— Russell Kent, Special Counsel for Litigation at the Office of the Attorney General. 
— Brian Newman, chair of the Pennington law firm's Administrative Law practice and member of the 2nd Judicial Circuit's Judicial Nominating Commission. 
— Courtney Brewer, a former Deputy Solicitor General now with The Mills Firm in Tallahassee. 
We may know the winners sooner rather than later: Interviews will be held next week, we're told. 
— Emergency extra —
It's mostly a pro forma move, but DeSantis on Friday extended for another 60 days his Executive Order declaring a state of emergency after Hurricane Dorian.
— What it covers: Brevard, Duval, Flagler, Indian River, Martin, Nassau, Osceola, Palm Beach, Putnam, Seminole, St. Johns, and St. Lucie counties.
— Why it's done: "No state of emergency declared pursuant to the Florida Emergency Management Act may continue for more than 60 days unless renewed by the Governor," the order says.
— What it means: The extension allows cities and counties that are still struggling to recover to continue applying for federal assistance and reimbursement for things like beach cleanups.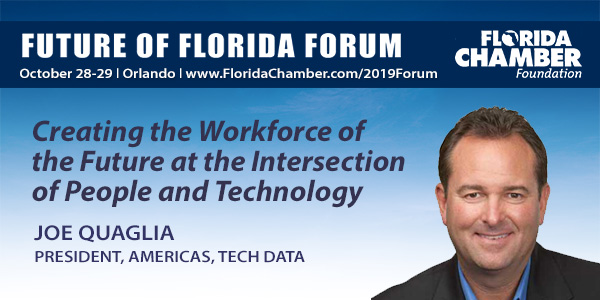 — Just what Midtown needs —
MedMen Enterprises Inc., a Los Angeles-based "leading cannabis retailer with operations across the U.S.," opened two new stores last week: one in Orlando, the other in Midtown Tallahassee. 
— Movin' on up: That makes seven stores up and running in the Sunshine State from MedMen, the country's biggest medical marijuana provider.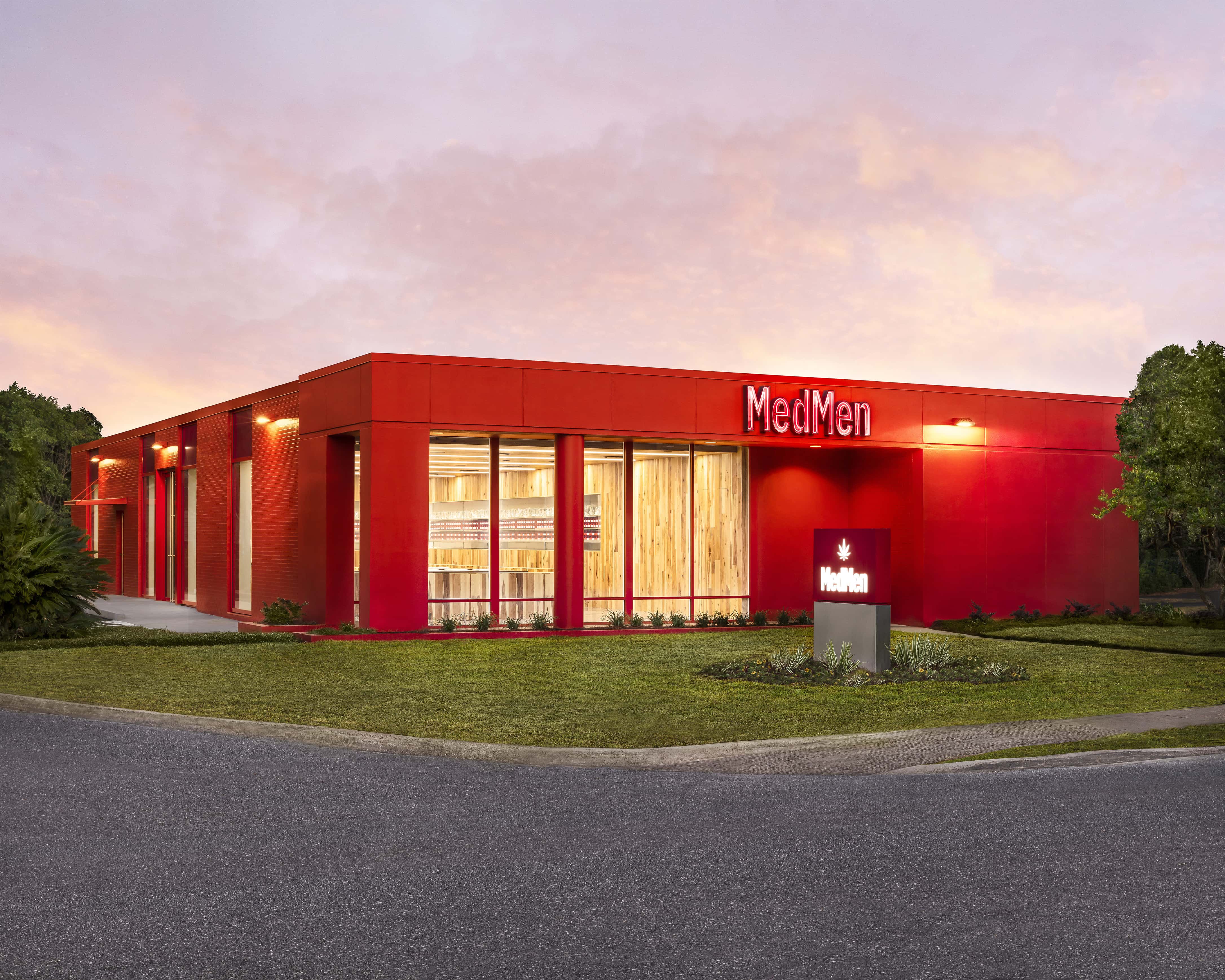 — Buy in: In mid-2018, the company muscled its way into the Florida market — with money. It agreed to pay $53 million for what's known in Florida as a "medical marijuana treatment center" license from Central Florida's Treadwell Nursery.
— Growth strategy: Five more MedMen retail shops are set to open before the end of the year. The company "is licensed for 35 retail locations in the state," it said in a news release. 
— Getting a bit crowded: As an aside, MedMen's Tallahassee opening now makes at least four medical marijuana stores in the city's Midtown section, joining Fluent, Curaleaf and VidaCann, which all have dispensaries in the 'hood.
— Where's my pot? MedMen's Orlando location is at 6600 International Drive, Orlando. Store hours are 8 a.m. — 9 p.m. MedMen's Tallahassee location is at 1126 Thomasville Road, Tallahassee. Store hours are 8 a.m. — 9 p.m.
— More fundraisers! —
With no interim committee week, lawmakers — and those looking to become lawmakers — will be holding fundraisers across the state rather than booking up all the meeting rooms in the Governor's Club.
— The week kicks off with a Monday evening reception benefitting five Republican Senate candidates: former Reps. Jim Boyd and Jason Brodeur, current Reps. Ray Rodrigues and Ana Maria Rodriguez, and Jennifer Bradley, the wife of Senate Budget Chief Rob Bradley. 
— The fundraiser starts at 5:30 p.m. at Naples Botanical Garden, 4820 Bayshore Dr.
— For Boyd, the Monday event is the first half of a doubleheader. Come Tuesday evening, he'll be in Lakewood Ranch alongside Senate President Bill Galvano, Senate President-designate Wilton Simpson and Sen. Joe Gruters for another fundraiser benefitting his Senate campaign. It will be held in the GROVE Restaurant Ballroom, 10670 Boardwalk Loop, starting at 5:30 p.m.
— Boyd's event isn't the only one in that timeslot. House District 77 hopeful Mike Giallombardo is looking or a boost in his campaign to succeed term-limited Republican Rep. Dane Eagle. Eagle is onboard, as is Gary Aubuchon. The duo will be hosting a 5:30 p.m. event at the Aubuchon Homes HQ, 4707 SE 9th Place, Cape Coral.
— Ana Maria Rodriguez also has a second event lined up this week. Sen. Manny Diaz, Jr., will put on a fundraiser benefitting her Senate District 39 campaign on Wednesday evening. It'll run from 6 p.m.— 8 p.m. at the InterContinental at Doral, 2505 NW 87th Ave. Topping the list of guests is Lt. Gov. Jeanette Núñez.
— Finally … Tampa Republican Rep. James Grant will be in his district Wednesday to raise some cash for his 2020 campaign. Supporters can drop by the Oxford Exchange, 420 West Kennedy Blvd., starting at 6 p.m.
— Uniting for good —
Florida's top business and thought leaders, elected officials and influencers are making their way to Orlando for tomorrow's start of the Florida Chamber Foundation's 2019 Future of Florida Forum.
— The two-day forum begins Monday at 11 a.m. and continues through Tuesday at 2 p.m.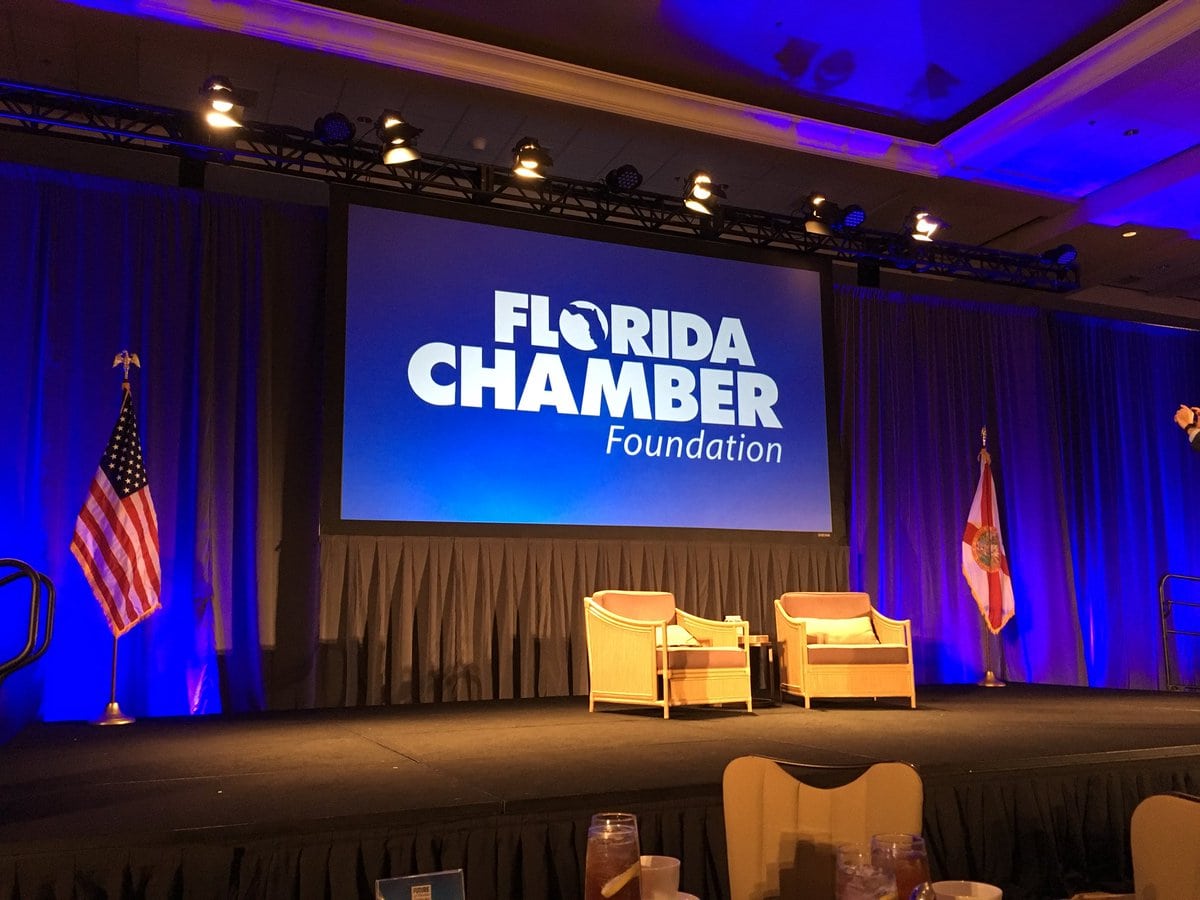 — More than 500 Floridians will be in attendance and will hear from over 50 speakers on top leadership issues. 
— From closing Florida's skills gap, and putting a woman on the moon by 2024, to diversifying and growing Florida's economy, creating pathways to prosperity, our quality of life, and more, the Future of Florida Forum is focused on securing Florida's future.
— The who's who: NASA, Tech Data, Florida Blue, Attorney General Ashley Moody, Florida Trend, Agriculture Commissioner Nikki Fried, Florida Politics, CFO Jimmy Patronis, Orlando Mayor Buddy Dyer, Tallahassee Mayor John Dailey, Georgetown Law Professor Shon Hopwood, state Rep. Paul Renner, state Sen. Jeff Brandes, futurist Ted Abernathy and more will be there. Will you?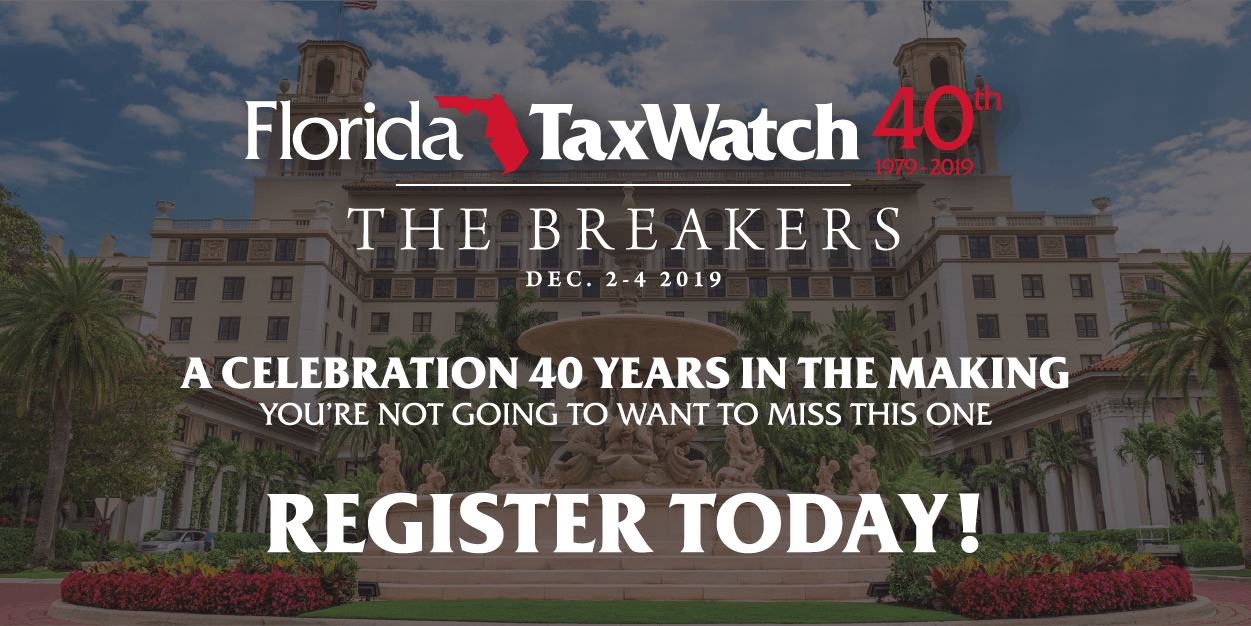 — Brunching out —
Proof Brewing Company's gleaming new location on Monroe Street, in the former Coca-Cola bottling plant, is a Tallahassee mecca for craft beer fans.
— It's big: Aside from the popular brew, you'll find a mammoth outdoor beer garden, private event space, old-school games like foosball and skeeball, a gift shop and an expansive, comfy seating area.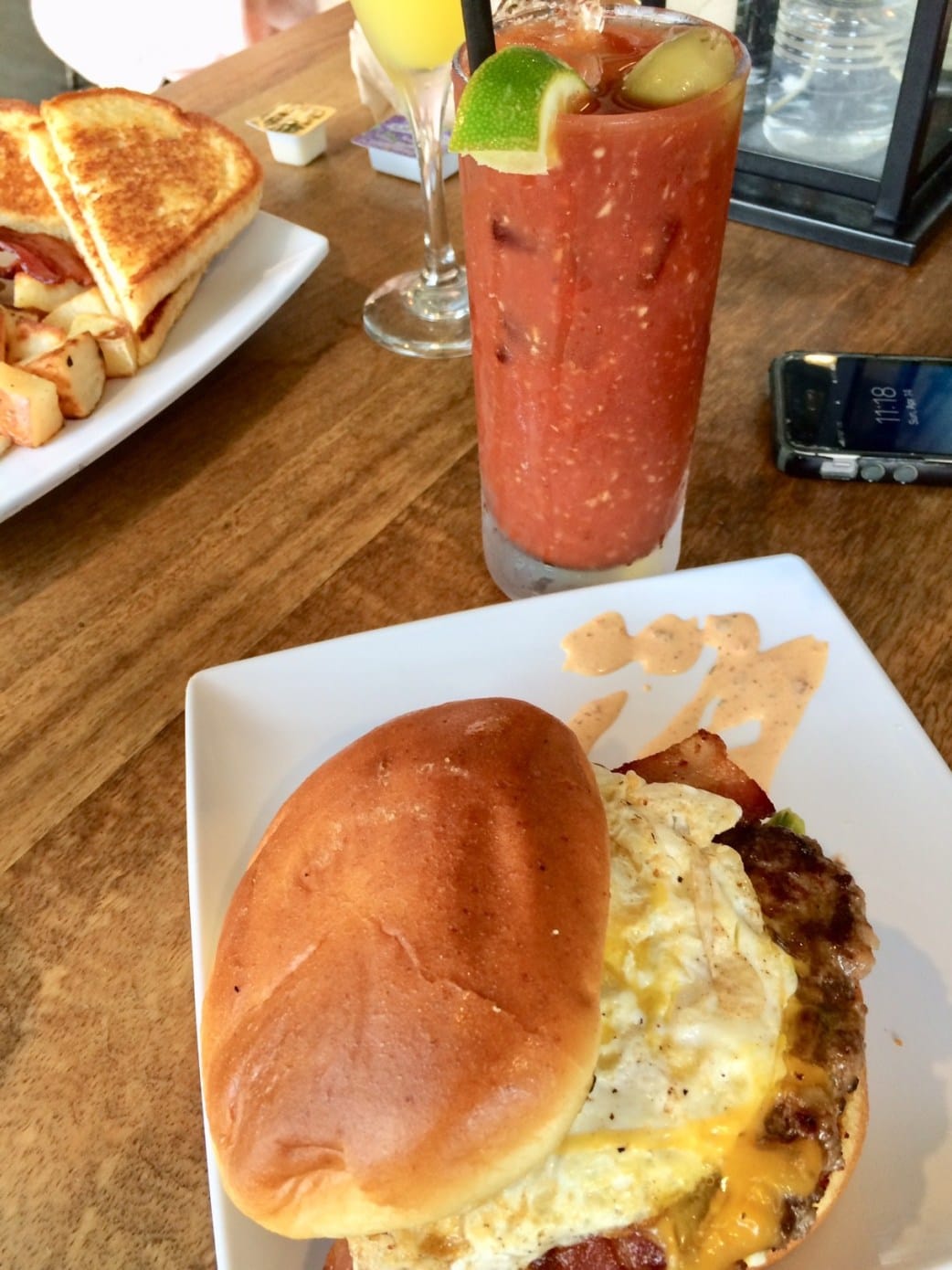 — Nom nom: And then there's the food at Proper, Proof's restaurant. Brad Buckenheimer (Canopy Road) and Viet Vu (Izzy's, Taco Republik), also the chef, offer elevated pub fare. Sunday brunch is a laid-back affair on the covered, pet- and kid-friendly patio. 
— What to look for: Casual items like a breakfast burrito, avocado toast, bagels and lox and the fat Sunrise burger pairing a large ground beef and brat patty with avocado, cheese, bacon and a fried egg.
And yes … you can get a mimosa or Bloody Mary — at the bar. 
Brunch hours: 11 a.m. to 2:30 p.m. Sunday. 
GPS: 1320 S. Monroe St., Tallahassee. 
Digits: (850) 577-0517.