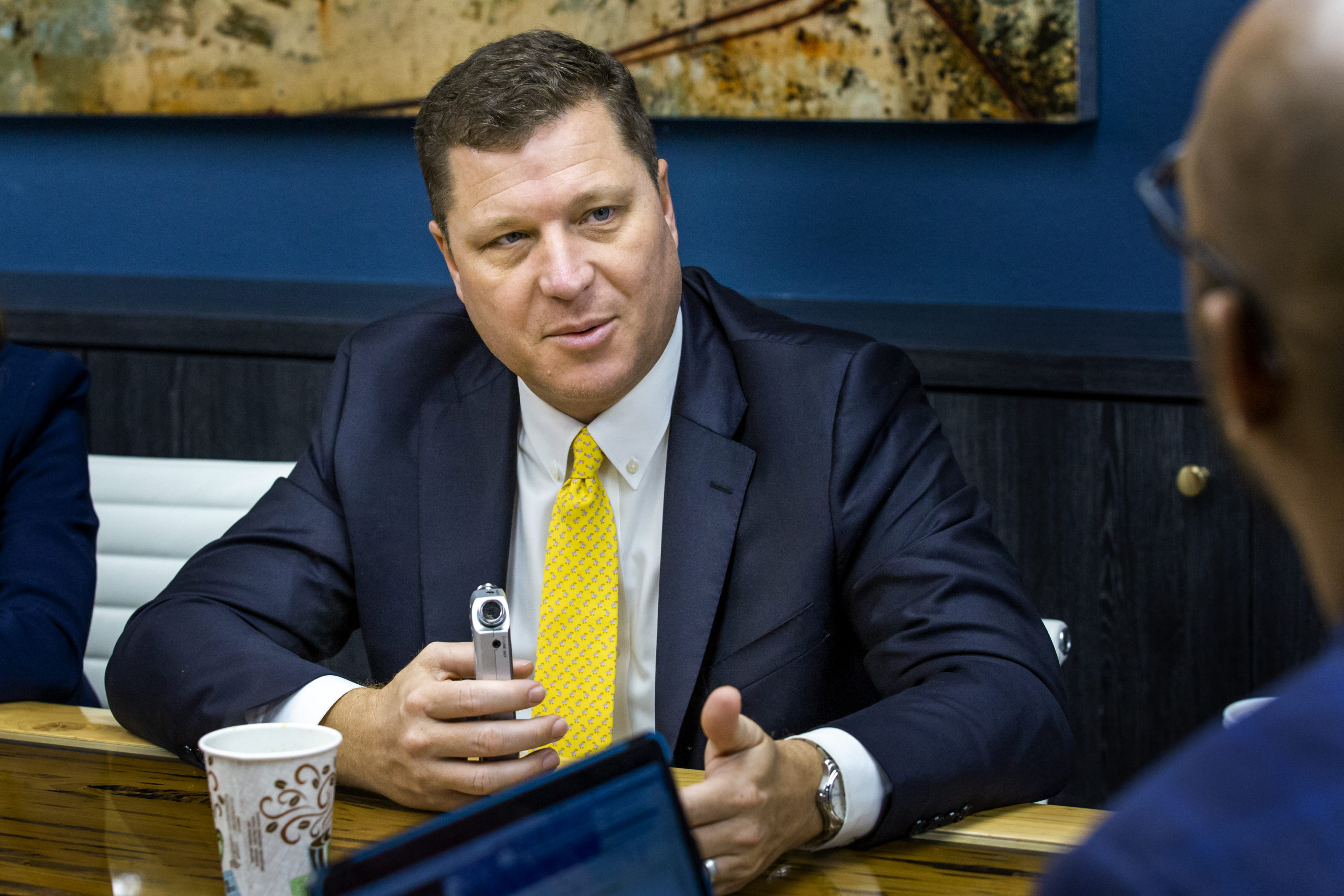 Brandes is responding to scathing comments from a judge.
The main architects behind the Amendment 4 implementing language approved this year will consider some tweaks this Legislative Session.
Sen. Jeff Brandes, responding to scathing comments from a judge this week, said he believes the points were well-made.
Those points came from U.S. District Judge Robert Hinkle who this week said lawmakers created a logistical nightmare with their Amendment 4 implementing language meant to restore voting rights to felons. He said the legislation would keep felons from voting who had completed their sentence, but who couldn't afford to pay back fees even though a previous judicial ruling made clear that the state could not block people from voting based on finances.
While Hinkle issued a harsh rebuke to lawmakers, he has not yet ruled on a legal challenge surrounding this year's legislation. That's expected in the coming weeks.
Still Brandes, and Rep. Jamie Grant, plan to make some adjustments during the 2020 Legislative Session.
"I think everything is on the table," Brandes said. "We definitely want to address the registration form. That's something that needs to be clarified."
The Legislature's Amendment 4 bill changed the state's voter registration form to include three questions. Voters have to check one of the boxes indicating that they've either never been convicted of a felony, had their rights restored through the state's clemency process or had their voting rights restored under Amendment 4. But the language, particularly for the Amendment 4 issue, are confusing. The words "Amendment 4" aren't even used. Instead it uses the official legal language — "s. 4 , Art. VI of the State Constitution."
Critics of the implementing legislation argued it amounted to a poll tax by requiring felons who had completed their sentences to pay all fines and fees before having their voting rights restored. Supporters argued that intent was clear in the Amendment 4 ballot language.
Hinkle raised concerns about that too, citing case law that bans poll taxes. Still, he said the matter would be better addressed in the legislature than the courts.
Brandes said the fee payment requirements could be addressed this year, but that he would wait for a judicial ruling before "the pen hits the paper."
Brandes had proposed allowing felons to have their voting rights restored as long as their fines or fees were converted to civil liens, but in the end he deferred to Grant's stricter version of the bill.
Brandes said his previous version could be considered again, but reminded that it's too soon to go into details.