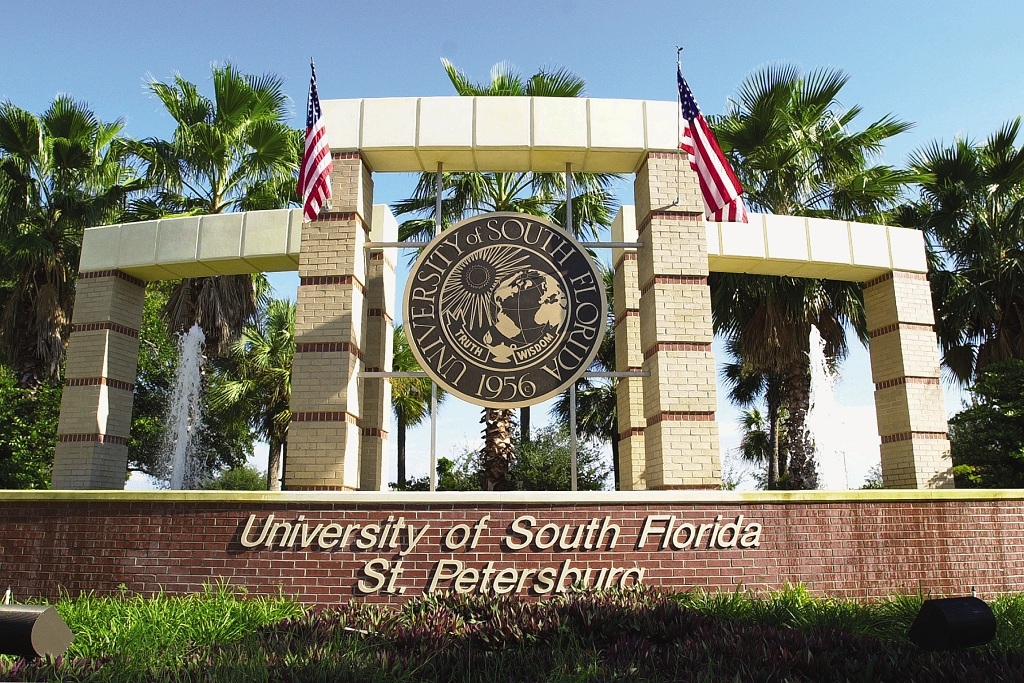 Critics had worried consolidation would strip local autonomy.
University of South Florida System President Steven Currall has reached a tentative agreement with leaders from branch campus leaders in St. Petersburg and Sarasota/Manatee over consolidation plans that got murky last month.
After releasing a blueprint for consolidation that would have stripped the St. Pete and Sarasota/Manatee campuses of hiring and firing authority as well as certain budgetary and curriculum details, Currall joined Regional Chancellors Martin Tadlock in St. Pete and Karen Holbrook in Sarasota/Manatee in a letter updating consolidation plans.
The letter includes more clearly defined authority for the branch campuses to participate in academic and budget decision and additional details about benefits to the two smaller campus better aimed at maintaining their distinct identities.
"Consolidation is a complex process that involves numerous stages of deliberation and implementation with multiple stakeholders. The revised plan presented today is a "version 2.0," which provides an update and refinement of our thinking," the letter reads.
It is not a final plan.
"This plan will continue to evolve as we refine administrative, organizational, and operational details (e.g., guidance for department chairs on course delivery and faculty assignments) to ensure that consolidation is a success," it continues.
Improving on budget authority at branch campuses, the revised plan would require a fully transparent process with campus boards having voting authority over the budget for branch campuses. Multi-campus budget items would include details outlining the distribution of funds to help ensure branch campuses are being equitably funded.
Regional Chancellors would also recoup some responsibility and authority of academic decisions under the new plan.
That includes overseeing academic performance outcomes, assessing and planning future faculty needs, faculty promotion decisions and leading daily branch campus operations including on campus safety, emergency preparedness and response and external affairs on things like fundraising and community partnerships.
The revised plan shifts some oversight from the USF Muma College of Business academic programs to the St. Pete campus, which now has its own business college and was at risk of either losing it under consolidation or losing autonomy.
It would also add an interdisciplinary USF Center of Excellence in Oceanographic and Environmental Sciences, STEM Education and distinctive programs in journalism and digital communications in St. Pete.
USF St. Pete, under its current accreditation, currently has the only accredited master's degree program in the state and is one of only six schools in the Florida with an online master's program in journalism. If the school loses its local authority, it could lose that accreditation.
"The plan jeopardizes our professional accreditation, which depends on a formally defined unit with academic and budgetary autonomy," a group of USF St. Pete journalism faculty wrote late last month in a letter.
The updated plans would also create a path for expanded nursing, public health, architecture and community design and engineering programs at both St. Pete and Sarasota/Manatee campuses as well as an interdisciplinary aging studies program in Sarasota/Manatee.
Other programs in Sarasota would include a partnership between the USF College of Education and the Florida Center for Partnerships in Arts-Integrated Teaching, risk management and insurance and hospitality and tourism management.
USF leaders are continuing to engage stakeholders on the consolidation plan and will present updates to the process at its next Board of Trustees meeting Dec. 2.