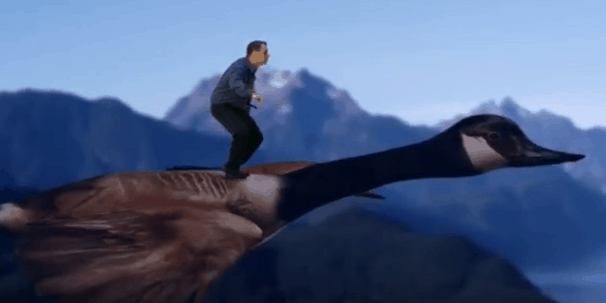 When done right, the sky's the limit.
According to Webster's, a gimmick is a trick or device intended to attract attention, publicity or business.
A radio station in Atlanta — 96 Rock — had a very questionable gimmick. They sent a DJ out to the downtown area, and Southside Steve would give a homeless man or woman cash to sing a song, which the station would broadcast.
Something like "We Are the World," "Purple Rain," "Sister Christian," etc.
Most in the community did not approve the Homeless Karaoke gimmick. Nevertheless, gimmicks have been used in radio, TV, and politics to garner attention since at least Day Two of their existence.
Throw in the internet, and you can rest assured it will be shared, liked, ranted about, and shared again. That's the world we live in.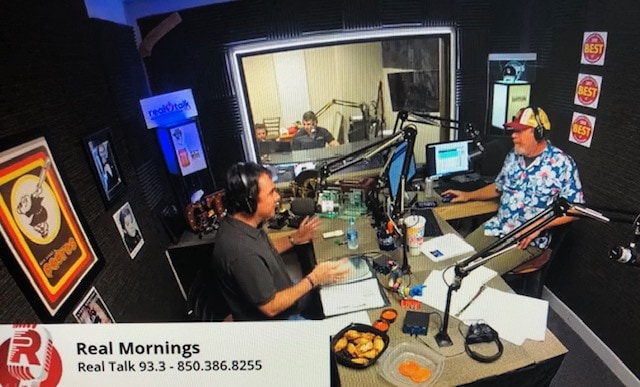 Last week, I appeared on Real Mornings with Greg Tish and Bobby Mac on 93.3 here in north Florida; they have a bit called "Hot Takes." Borrowing (slightly) from the national show, "Hot Ones," where celebs mow down on hot wings in an interview.
Tommy Chong, Ashton Kutcher, and Shaquille O'Neal have all been on the show.
Greg and his team get hot wings from Bumpas 349 in Tallahassee and put local "D-list" celebs through the same routine. The wings were pretty good, while my face was only half-paralyzed by the relentless heat.
We had a great interview — talking sports, media, rock 'n' roll, and business. I give their gimmick a thumbs-up. Karl Etters from the Tallahassee Democrat is the next guest, and you know I will tune in to see how he handles it.
A couple of years ago, in Virginia, there was one of the most cringeworthy gimmicks I have ever seen.
A local politician put in a political ad a parody of a scene from Top Gun. Wow. The Helmer Zone. Yikes.
Helmer did not win this battle. To get into the spirit of things, "crash and burn, eh Helmer."
Gimmicks are tricky business as the likelihood of one blowing up in your face is strong. But when done right, well, the sky's the limit. The balance of comedy with messaging is a very gray area (to quote Irwin M. Fletcher) it is indeed charcoal gray — so walk carefully.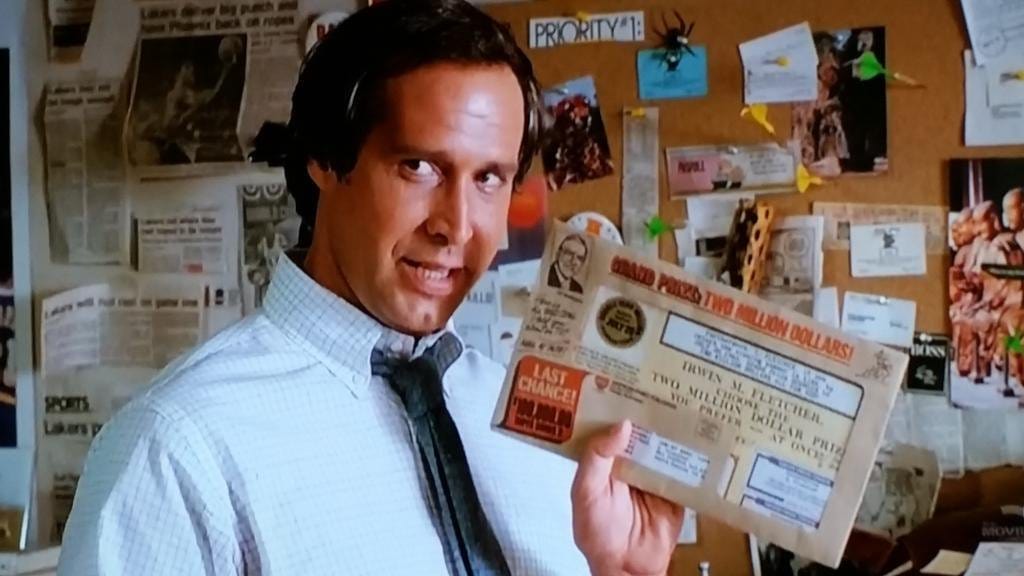 For the master of gimmicks, we must look north to our friends in Molson Country.
There, an individual put together a video trying to capture the youth vote. (Or maybe the crazy vote?)
I don't know what demographics this chap is going for.
It starts with a flying duck, killing a dragon, aliens and, well, at least there is good messaging as it opens with the fact he is running for parliament, and his name is Wyatt Scott.
Then things just get bad.
Watch it all here — keep in mind, he did not win either.
Not all gimmicks are food, music or video related. News out of Miami this week says the proposed attempt at removing partisan primaries in Florida is also an alleged "gimmick"
You can read about that in the Miami Herald.
And as we all move forward, let's make sure our gimmicks are golden, as most are not perceived as funny as when you had that breakthrough idea at 11 p.m. Saturday night at Il Lusso/ the Vinoy Bar/Salty Dog Saloon/etc.
___
Blake Dowling is CEO of Aegis Business Technologies. He can be reached at [email protected].