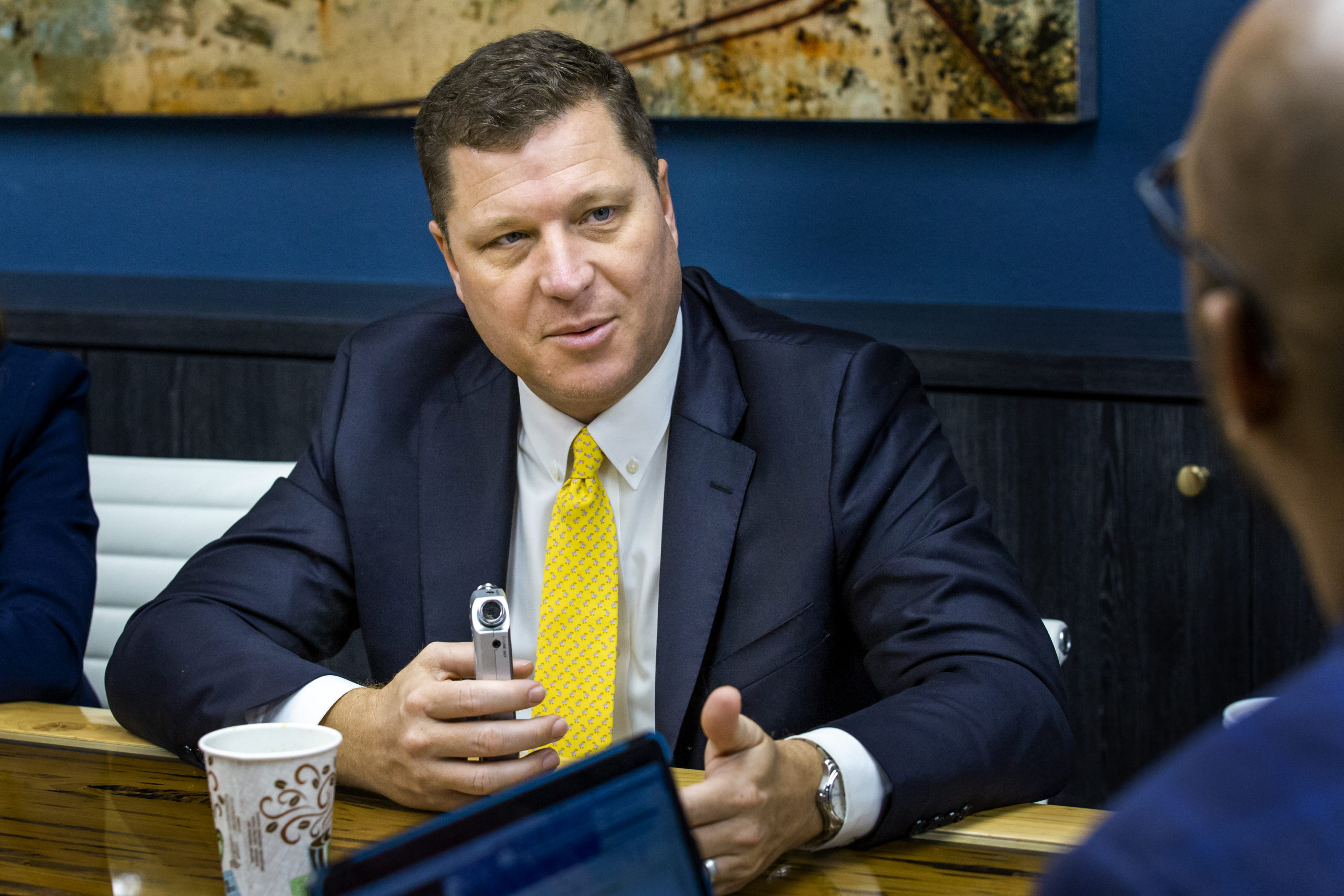 Just do what people intended when they restored voting rights for felons who completed their prison sentences
State Sen. Jeff Brandes said lawmakers will consider all options next year to fix their fixes on Amendment 4, the measure voters strongly approved in 2018 to restore voting rights for felons who have completed their sentences.
I can save them a lot of time on this one if they'll do what voters intended.
People believed the amendment restored the vote for non-violent felons who completed their prison terms.
You know that, and I know that.
Members of the Legislature know that, too.
That didn't matter, though. GOP lawmakers decided sentences aren't complete until the applicant pays all fines and court costs. That locks many ex-inmates out of the voting booth, and only a cynic will say that was the idea all along. By the way, I'm a cynic on things like this.
And there is the confusing voter registration form at the center of the mess.
There are three boxes on the applications, and applicants must check one.
They were never convicted of a felony;
Their rights were restored through clemency;
Their rights were restored through Amendment 4.
That seems simple enough, except the third box provided a way to challenge every applicant. How could someone prove they had paid all fines and costs in full? That was effectively a deal-breaker because providing incorrect information can be a third-degree felony.
Court clerks across the state say that spotty records make it hard to prove the costs have been satisfied, and Hinkle called that an "administrative nightmare."
Without the financial requirement, ex-felons could confidently say yes, their prison sentences are complete, and they can legally vote.
There also was a previous ruling that held the state couldn't prevent people from voting because of finances. The extra caveat about paying off the fines and costs runs completely counter to that.
U.S. District Judge Robert Hinkle recently excoriated legislators for that maneuver and strongly suggested they correct it forthwith. He will rule on the legality of the "fix" in a few weeks but said the best place fo do that is the Legislature.
He is correct.
Rep. Jamie Grant, who crafted the fix in the last Session, conceded to the Tampa Bay Times that Hinkle had administered a "spanking."
"The reason the third box came up as an idea was, how do I tell government, 'This is an Amendment 4 case. Get on it. Do what you need to give this person an answer quickly and efficiently?'" he said.
He and Brandes said an easy fix would be to eliminate the third box, but there is an easier fix.
Just eliminate the payment requirement, and Brandes said, "I think everything is on the table."
Only one thing needs to be.