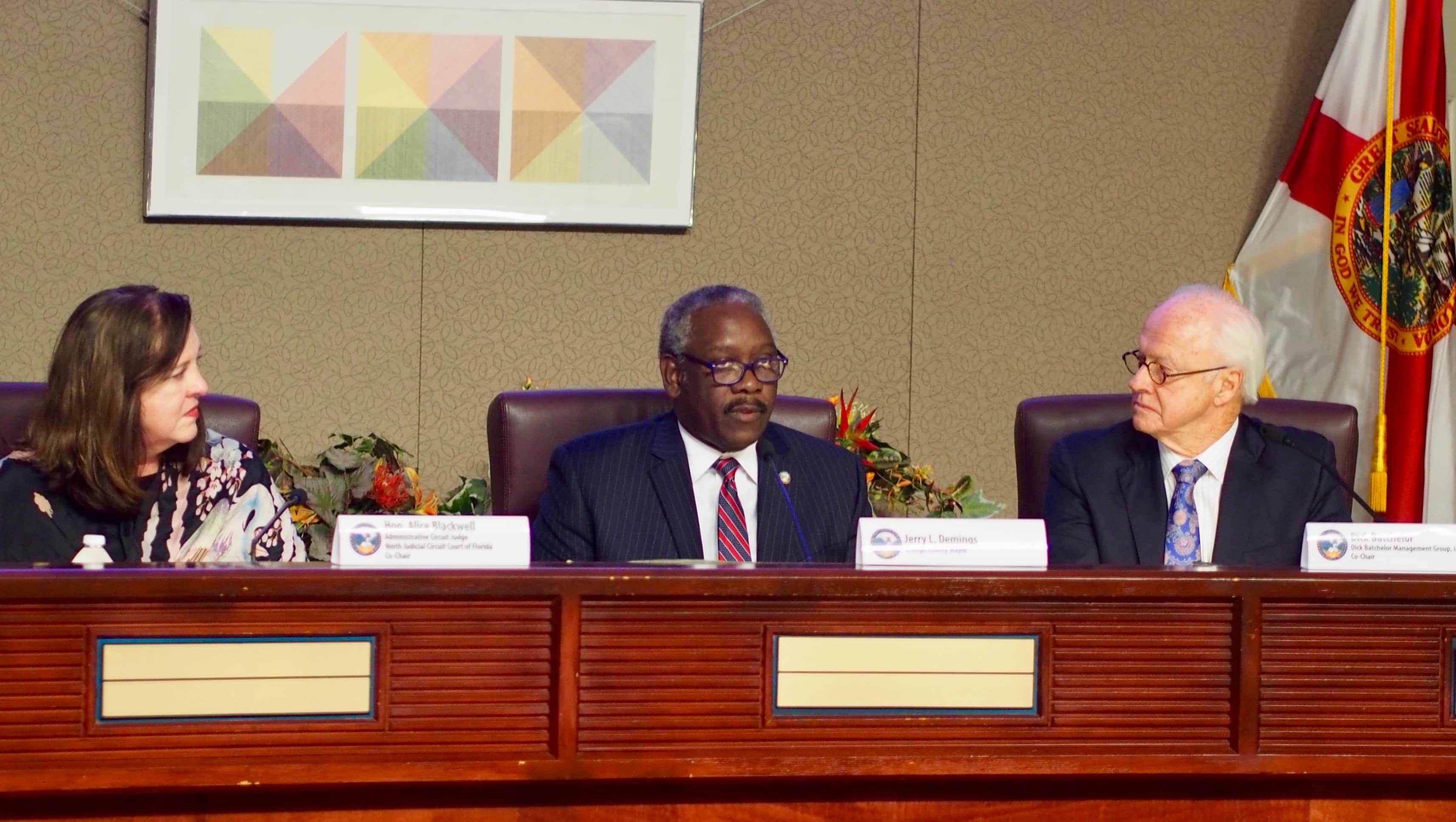 Orange County judges aggressive in taking guns from domestic violence suspects
As Orange County domestic violence reports increase, officials there are cracking down with aggressive use of red flag laws and the renewal of a domestic violence commission.
Orange County Mayor Jerry Demings reconvened the county's Domestic Violence Commission after a two-year absence Monday. He said the county has emerged with the highest rates of domestic violence in the state and has seen a 10% increase in such arrests last year, to more than 8,600 cases in 2018.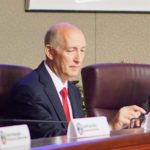 Judge Donald Myers, chief judge of Florida's 9th Judicial Circuit, then told the panel that the domestic violence courts in Orange County are taking an aggressive and comprehensive strategy to take guns away from people who have been slapped with a domestic violence, stalking, or cyberstalking injunction.
The commission, reconvened Monday since it last adjourned in 2017, is chaired by Circuit Court Judge Alice Blackwell, the JC9 administrative circuit judge for Orange County's Domestic Relations Court, and Dick Batchelor, President of Batchelor Management Group. For the first time, the reconvened panel also includes members who themselves were victims of domestic violence.
"Domestic violence no longer is a private matter. Domestic violence is a public health and safety issue," Demings said. "It is clear that we need to take a bolder and broader approach to tackle the issue of domestic violence in our county."
That approach already is underway in the courts, Myers said.
"Recently we've heard a lot of news about the inappropriate and deadly use of guns in our society. One of the ways in which guns are misused is to terrorize, intimidate, and unfortunately, all too often, to kill people who are intimate partners and family members. We luckily have heard that message," Myers said. "And in an effort to respond to that, under the leadership of Judge Alice Blackwell and our judges in our Domestic Violence Court, we have outlined some programs to specifically respond to the issues of the use of guns in domestic violence."
"Florida law is clear. When a person is subject to a domestic violence injunction, or an injunction for stalking or cyberstalking, that person may not possess or control any firearm or any ammunition," Myers said. "Your Orange County courts are responding in a new and improved way to see that this law is followed."
Myers said alleged abusers must prove to a judge they have turned in their firearms and ammunition to law enforcement. Orange County judges are checking with both the domestic violence survivor and alleged abuser about whether the alleged abuser has any firearms and ammunition, and where they might be. If the alleged abusers do not turn over their firearms and ammunition, they must appear in court or be arrested, Myers said.
"We want you to know that we continue to seek new and improved ways to enforce the orders entered to protect domestic violence and stalking survivors," Myers said.