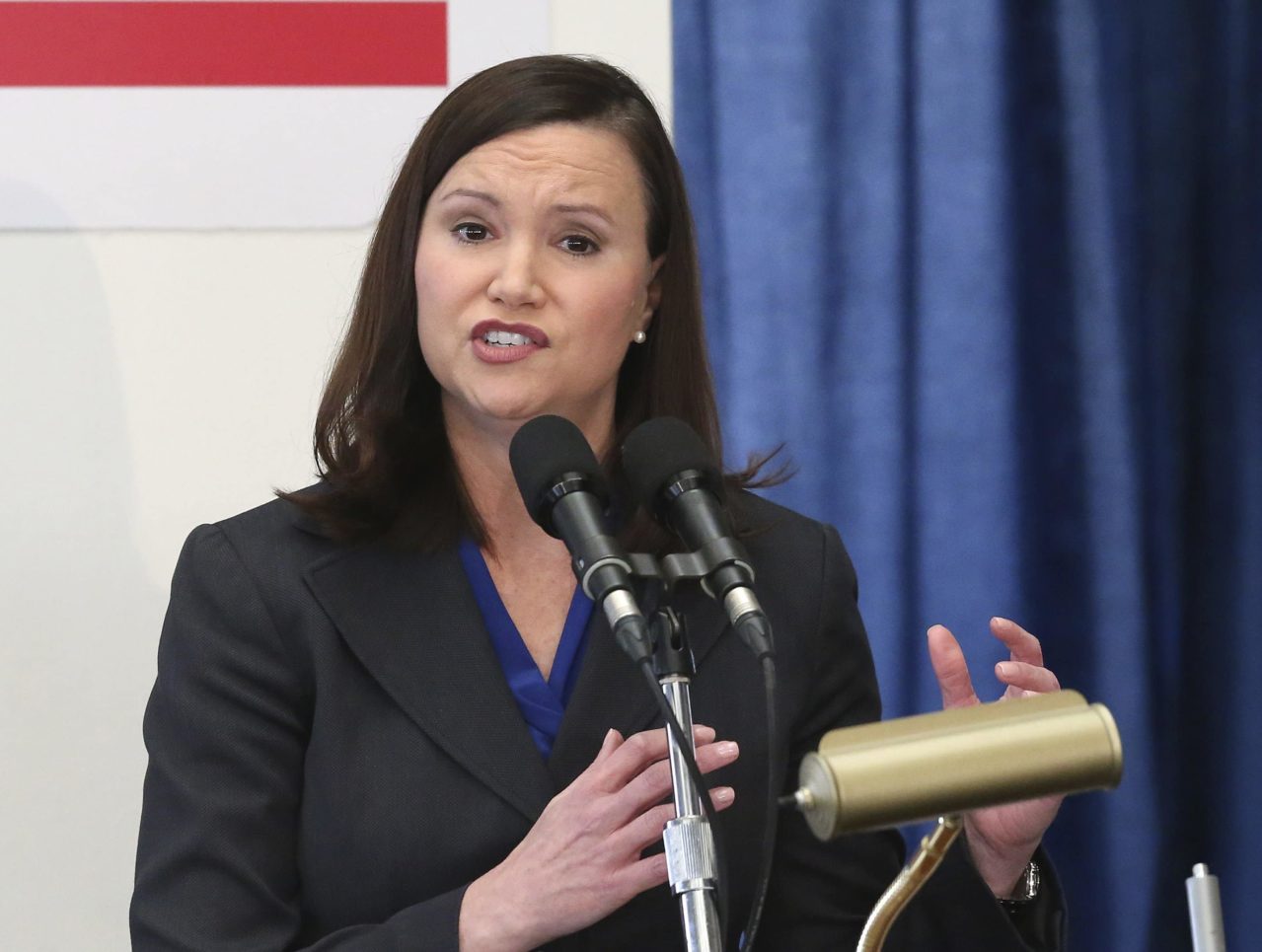 The Senate began its consideration of the Israel case.
As the Senate begins consideration of the Scott Israel suspension case, Attorney General Ashley Moody is urging Senators to permanently remove Israel from his post as Broward County Sheriff.
Moody released a letter Monday morning as the Senate Rules Committee began hearing testimony to make a recommendation on the case to the full Senate.
"My niece was outside playing and heard the first shots ring out at Marjory Stoneman Douglas High School on February 14, 2018," Moody began in her letter to the Senate.
"She lost a dear friend due to the acts of an evil person and the cumulative failure of the criminal justice system. The Parkland families deserve accountability."
Gov. Ron DeSantis suspended the Sheriff in January, citing his office's handling of the shootings at Marjory Stoneman Douglas High School and the Fort Lauderdale-Hollywood International Airport. The Senate has final say over suspensions issued by the Governor.
Senate President Bill Galvano appointed Special Master Dudley Goodlette to review the case, elicit testimony and make a recommendation to the Senate.
Regarding the Parkland shooting, Goodlette's report noted the failure of multiple Broward deputies to enter the school. But he nevertheless found Israel should be reinstated.
"To be sure, Sheriff Israel bears ultimate responsibility for the neglect of his deputies," Goodlette wrote. "But it is impractical to suggest that he can face removal from office based on the conduct of a subordinate that was never authorized, sanctioned, or ratified."
Moody's letter focused on the Parkland shooting, in which 17 people — mostly high school students — lost their lives.
"This was not just one deputy, or a handful of deputies, failing to respond appropriately, follow procedures or field reports," Moody wrote. "This was the failure of an organization led by Sheriff Israel that failed to protect the Parkland families.
DeSantis "made a difficult, but well thought out and supported decision, to remove Sheriff Israel. To ensure the safety of Broward County and accountability of our leaders, the Senate should support the Governor's decision, as I do, and uphold Sheriff Israel's suspension and remove him from office."