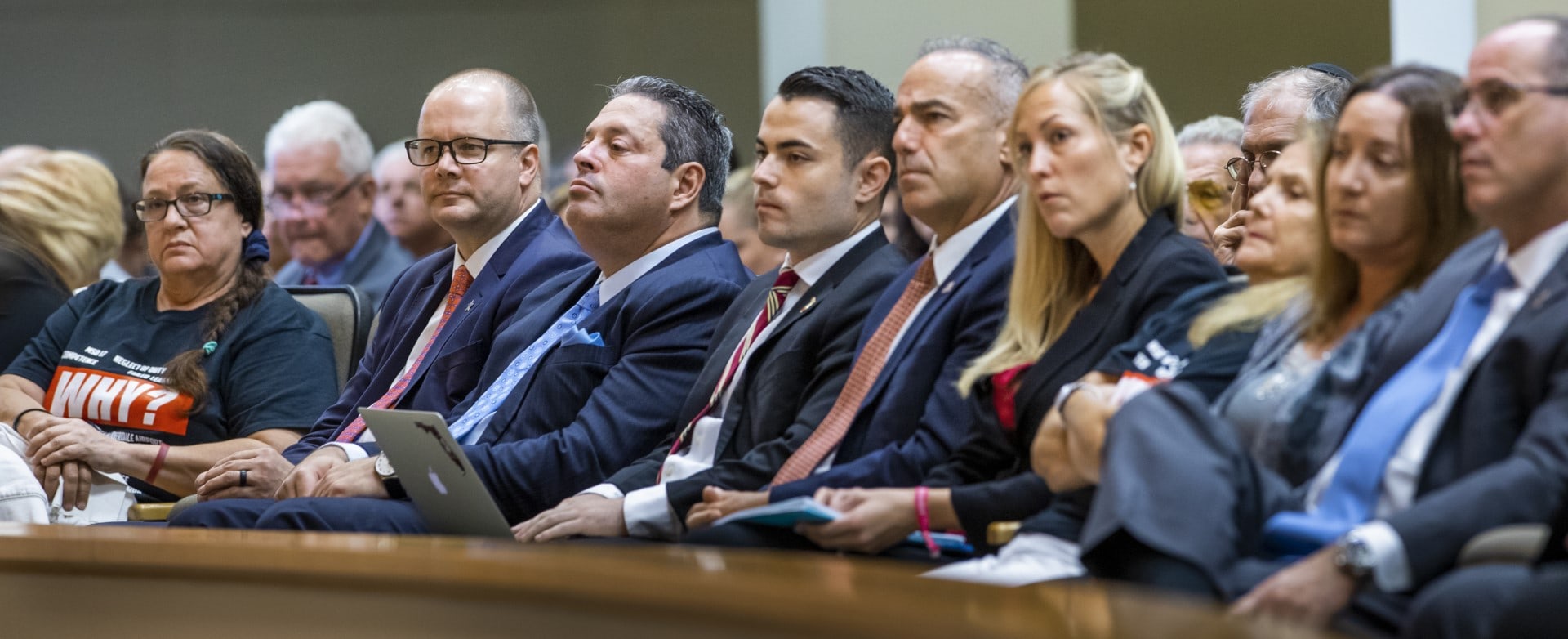 Israel's department was prepared when a killer stalked Stoneman Douglas High School. That failure is on the Sheriff.
While the Florida Senate debates whether suspended Broward Sheriff Scott Israel should be reinstated, let's reduce this case to its essence.
Seventeen people died in a shooting rampage on Feb. 14, 2018, at Stoneman Douglas High School in Parkland. Israel's department reacted slowly, and at times ineptly. That is not in dispute, and it may have contributed to one of the darkest days in Florida's history.
Yes, it was chaotic.
The slaughter happened in about six minutes, so even a textbook response by the department would have met challenges. Stoneman Douglas is a sprawling building, and locating a rampaging shooter would not have been easy.
One fact trumps everything, though. Israel's department failed when it mattered most, and that's on him.
Three days after taking office in January, Gov. Ron DeSantis suspended Israel, charging him with neglect of duty and incompetence.  Dudley Goodlette, a special master appointed by Senate President Bill Galvano to review the case, didn't agree. He recommended reinstating the Sheriff.
"To be sure, Sheriff Israel bears ultimate responsibility for the neglect of his deputies," Goodlette wrote. "But it is impractical to suggest that he can face removal from office based on the conduct of a subordinate that was never authorized, sanctioned, or ratified."
That's not exactly a "buck stops here" argument. I mean, Goodlette should have stopped after saying Israel bears ultimate responsibility. If this case doesn't demand strong action, what does?
Attorney General Ashley Moody said it best in a letter to the Senate recommending Israel's dismissal.
"This was not just one deputy, or a handful of deputies, failing to respond appropriately, follow procedures or field reports," Moody wrote. "This was the failure of an organization led by Sheriff Israel that failed to protect the Parkland families."
The Senate has the final decision.
Deliberations toward that end began Monday in Tallahassee, and it will be emotional.
Removing an elected official should be done only under extraordinary circumstances, and this qualifies. School shootings are far too common, and dealing with them requires more than a good guy or two with a gun. The Broward officers' response showed a lack of preparation, and that's ultimately the Sheriff's responsibility.
If they weren't ready, why not?
But while we're on the subject, it doesn't stop with just booting Israel out of his job. Many of the same officials deciding this case also rubber-stamp nearly any law favored by the National Rifle Association.
That's a problem, and they shouldn't pretend it isn't.
Tighter controls, background checks, and red flag laws might have preemptively helped on that awful day. Lawmakers have to get over the NRA pablum that any restriction on gun ownership is an attack on the Second Amendment. But, sigh, that's an argument for another day.
Right now, the question is whether senators should remove Scott Israel as Sheriff of Broward County.
In my opinion, they should.