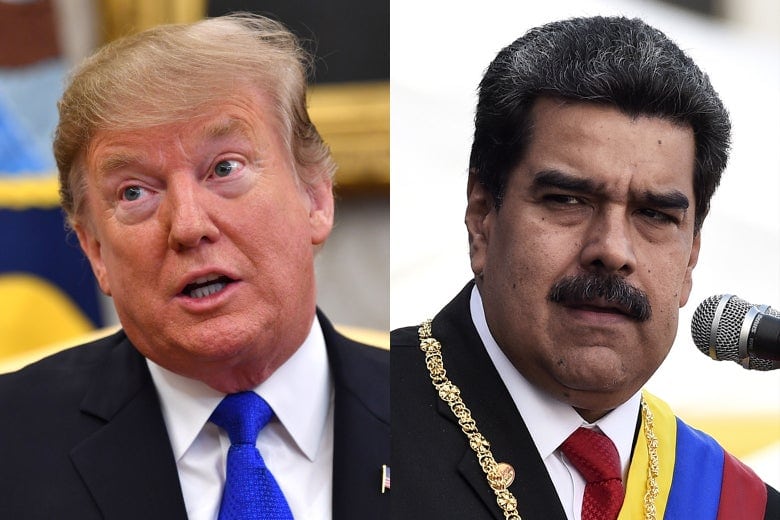 Florida pols want Venezuelan regime change. Does Donald Trump?
The political issue that is what passes for the anti-Nicolas Maduro movement in Venezuela was revived Tuesday.
In the wake of reports that President Donald Trump renewed a license for Chevron to continue operating in Venezuela, the Florida Democratic Party issued a statement.
"Once again Trump has sold out an ally to support a dictator," asserted Chairwoman Terrie Rizzo.
"While the President has pledged support for Guaidó, yesterday the Trump administration turned its back on Democracy in Venezuela and handed a lifeline to Maduro by ignoring US sanctions and renewing Venezuelan operating licenses to the President's corporate donors.
"If Trump is serious about restoring democracy in Venezuela," Rizzo added, "he should honor US sanctions and put the people of Venezuela over the profits of his corporate donors."
Per Reuters, Chevron's license was renewed for three months, through Jan. 22, 2020.
The thought of some, such as Secretary of State Mike Pompeo, is that an American asset in the country will help with a "speedy recovery" after Maduro's "ouster."
However, that proposed regime change has been all talk and no action thus far. American asset Juan Guaido has failed to seize the reins of power, despite agitations from Florida politicians from both parties to move forward.
Sen. Rick Scott spent the better part of his maiden year in D.C. on regime change rodomontade, with tough talk speeches and media releases even as his "partner in the White House" had cooled on regime change as early as this spring.
"We cannot take the possibility of using American military assets off the table," Scott said in June, as potentially "the next thing we can do to get Maduro to step aside."
Whether battalions will roll in with the Chevron contract renewal is unknown, but unlikely. Scott has recently focused his ire on the situation in Hong Kong, with a one-sided public relations war against LeBron James and the NBA … a sign that whatever outcome he sought in Venezuela is a dead issue.
Sen. Marco Rubio, meanwhile, tweeted out pictures of removed and executed Libyan strongman Muammar Gaddafi this winter, a seeming sign to Maduro that said fate awaited him.
However, that executed dictator cosplay has thus far amounted to nothing but a series of visits to Fox News green rooms.
It remains to be seen whether either of Florida's Senators address yet another sign that Trump thinks regime change is a non-starter.
Last updated on October 22, 2019