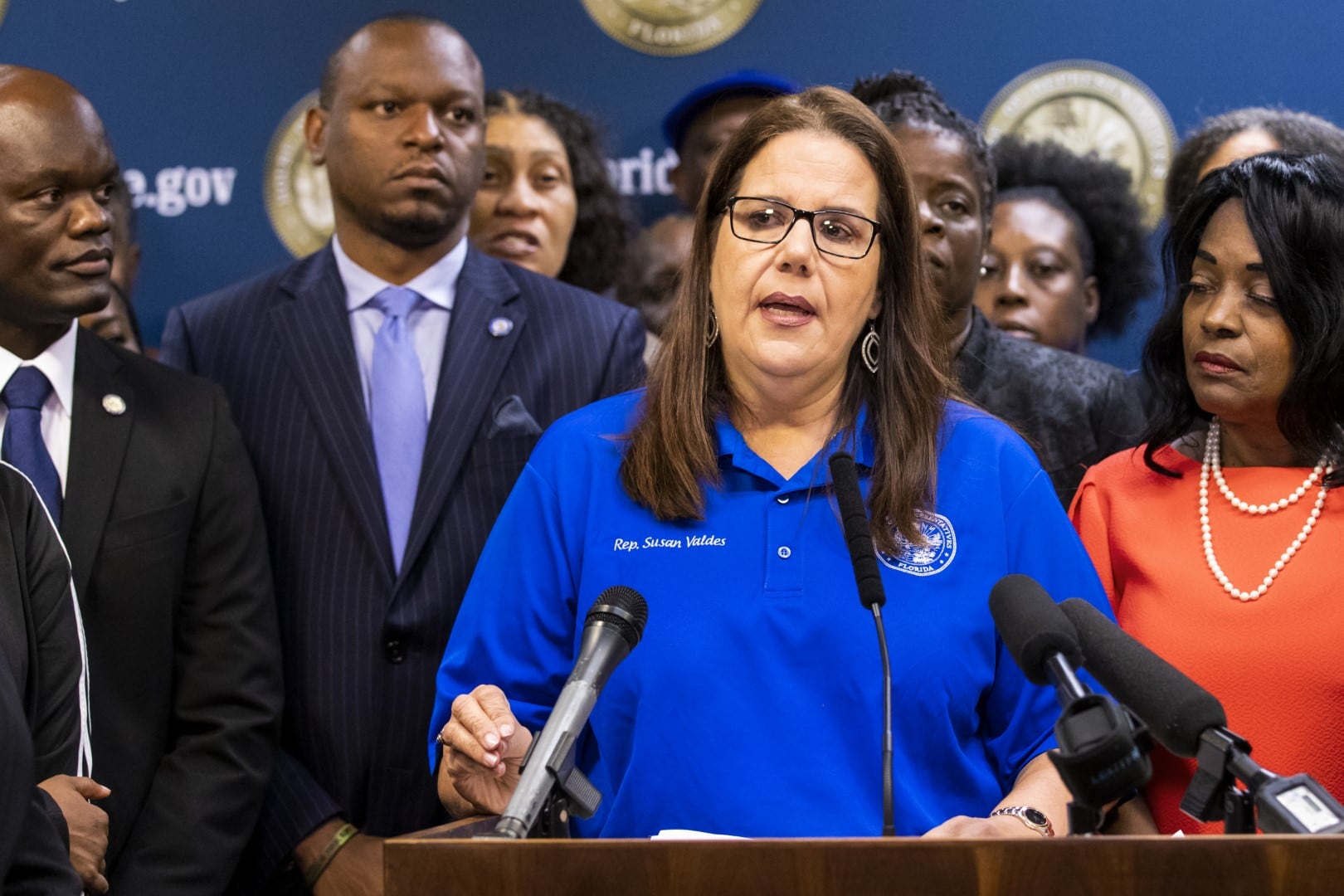 Valdes is seeking her second term in the House.
Rep. Susan Valdes is hosting her campaign kickoff reception next Wednesday, Oct. 30 at Maikel's Kitchen #3 from 6-7:30 p.m.
The restaurant is located at 4031 West Hillsborough Ave in Tampa.
Valdes assembled an all-star host committee for the event including current and former elected officials at the local and state level.
The list includes every single member of Tampa City Council — Bill Carlson, Joe Citro, Luis Viera, John Dingfelder, Charlie Miranda, Guido Maniscalco and Orlando Gudes — as well as former City Council members Mike Suarez and Harry Cohen. Cohen is now running for Hillsborough County Commission.
Valdes is also receiving support from Tampa Bay area Senators Janet Cruz and Darryl Rouson as well as Reps. Fentrice Driskell, Dianne Hart, Adam Hattersley, and Wengay Newton.
Hillsborough County Sheriff Chad Chronister, a Republican, is also on Valdes' host committee.
The list also includes Hillsborough County Property Appraiser Bob Henriquez and Public Defender Julianne Holt as well as Hillsborough County Commissioner Pat Kemp, Hillsborough County School Board member Cindy Stuart and former Hillsborough County School Board member and candidate for Tax Collector April Griffin, among others.
Valdes currently represents House District 62, which includes parts of north and west Hillsborough County from Citrus Park south to the Westshore area and east to about Rome Avenue.
Valdes was first elected to the House last year. This is her first reelection campaign. Prior to serving in the Legislature, Valdes was an elected member of the Hillsborough County School Board where she served from 2004 until resigning on Election Day in 2018. Valdes was best known for her high-profile fight to oust former Hillsborough County Schools Superintendant MaryEllen Elia.
Since December, Valdes has raised $26,000. She is so far running unopposed. Valdes came out 5 points on top in a three-way primary last year after a contentious election cycle that portrayed Valdes as an ally for charter schools. Cruz, one of Valdes' hosts for her campaign kickoff, withdrew her endorsement in 2018 after a pro-charter school group sent out fliers supporting Valdes.
Since then Valdes has continued to show support for charters, breaking from her party this year as the only House Democrat to vote in favor of expanding the Schools of Hope program critics said would lead to a flood of new charter schools.