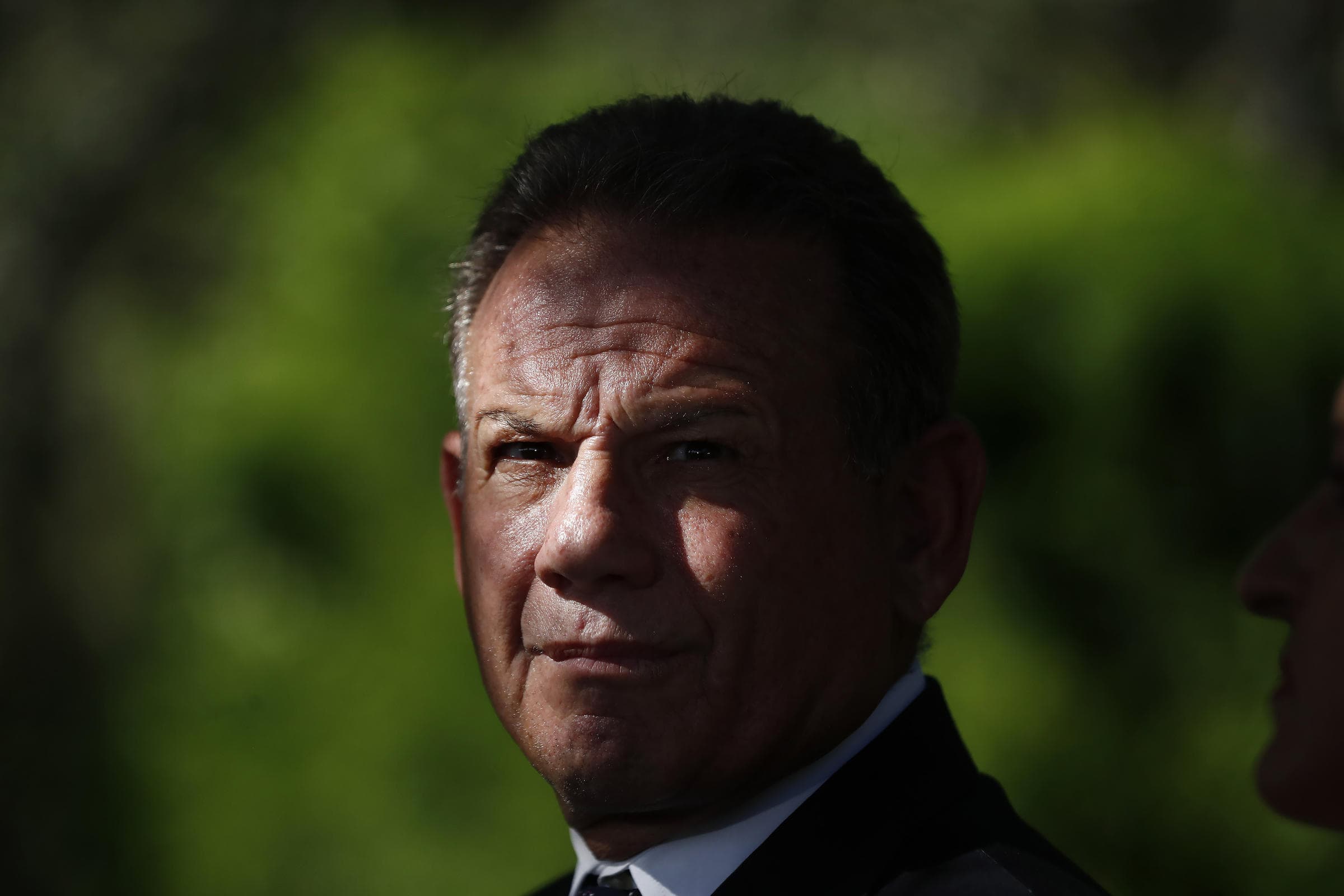 Does a party-line Rules Committee vote foreshadow the outcome of Wednesday's vote?
Scott Israel's tenure as Broward County Sheriff hangs in the balance Wednesday afternoon, as the full state Senate is set to have its say in the case of his suspension.
Gov. Ron DeSantis suspended Israel this January, citing mismanagement by the Broward Sheriff's Office (BSO) of shootings at the Fort Lauderdale-Hollywood International Airport in January 2017, and Marjory Stoneman Douglas High School last February.
But the Senate constitutionally has the final word in whether Israel stays or goes. Even then, should Israel be removed, he's already said he will run again for the post in 2020. And DeSantis said he would respect Broward voters' decision if they put Israel back in office after being removed.
On Monday, however, the Senate Rules Committee recommended that the chamber uphold DeSantis' decision and remove Israel from office. That decision came on a party-line 9-7 vote, with Republicans largely backing the Governor and Democrats arguing Israel should be reinstated.
The lone exception was GOP Sen. Tom Lee of Thonotosassa, who walked out on the vote after raising procedural objections throughout the day.
That party-line split could foreshadow the outcome of Wednesday afternoon's vote.
The Rules Committee heard testimony Tuesday from attorneys representing DeSantis and Israel. The panel also heard comments from members of the public both for and against's Israel's removal.
Several of those arguing Israel should keep his job said they don't want the Governor overturning their 2016 vote to elect Israel to the position. That same argument has been used by opponents of a potential impeachment of President Donald Trump, arguing such a move would negate the results of the election.
DeSantis was asked about those comparisons after Tuesday's Cabinet meeting.
"I see no similarities between a presidential impeachment and the removal of a county official," DeSantis told reporters. "I mean, you know, this is a provision of the Florida Constitution. It talks about neglect of duty (and) incompetence. Obviously, we've seen multiple failures out of that agency (BSO)."
The Governor continued, "Had we not acted, my fear was that more failures would have put more people at risk. I think I acted appropriately and I think that the Senate ultimately will come to that conclusion."
Several parents of Parkland victims also spoke at Monday's Rules Committee hearing, asserting their desire to see Israel go.
The parents have directed their ire toward Israel after findings that several BSO officers delayed in entering Stoneman Douglas to confront the shooter. Prime among those was Deputy Scot Peterson, who was serving as the school resource officer at that campus the day of the shooting.
Special Master Dudley Goodlette, who was appointed to oversee the Senate review by Senate President Bill Galvano, also found fault with those deputies in his final report. Goodlette reviewed available evidence and heard testimony from several parties, including Israel.
"I have no trouble concluding these deputies neglected their duty during the Stoneman Douglas shooting and bear varying degrees of culpability," Goodlette wrote. But he found those failures did not show sufficient evidence for the Governor to remove Israel over allegations of "incompetence" and "neglect of duty."
"To be sure, Sheriff Israel bears ultimate responsibility for the neglect of his deputies," Goodlette wrote. "But it is impractical to suggest that he can face removal from office based on the conduct of a subordinate that was never authorized, sanctioned, or ratified."
The Special Master argued removing Israel for these deputies' failures "would establish an unworkable precedent. Almost any elected official overseeing a large organization would be subject to removal at any time because even well-trained and supervised employees can make grievous mistakes."
DeSantis and other Republicans backing removal have argued the deputies' failures do constitute institutional problems that warrant Israel's removal.
But Democrats on the Rules Committee — including several from Broward County, where Parkland is located — voted to oppose the Governor's decision. Israel was elected Sheriff as a Democrat.
Lee, meanwhile, had complaints galore regarding how the Senate proceedings were being conducted. He warned against consideration of new evidence not reviewed by Goodlette, arguing it raised due process concerns. Senate Republicans, however, cited Senate rules allowing members to review additional information.
Lee also raised issues over one statute cited by the Governor's team to support their decision. That statute reads, "Sheriffs may appoint deputies to act under them who shall have the same power as the sheriff appointing them, and for the neglect and default of whom in the execution of their office the sheriff shall be responsible (emphasis added)."
The former Senate President argued that subjecting a sheriff to removal based on the actions of his deputies could create problems down the line. Lee elaborated on those concerns in an exchange with George Levesque, the outside attorney representing DeSantis.
"I understand that this Governor, who I have deep respect for, is going to use this power with restraint," Lee said. "That's not what you're saying here today. You're not talking about this Governor. You're laying a precedent. This Senate is laying a precedent."