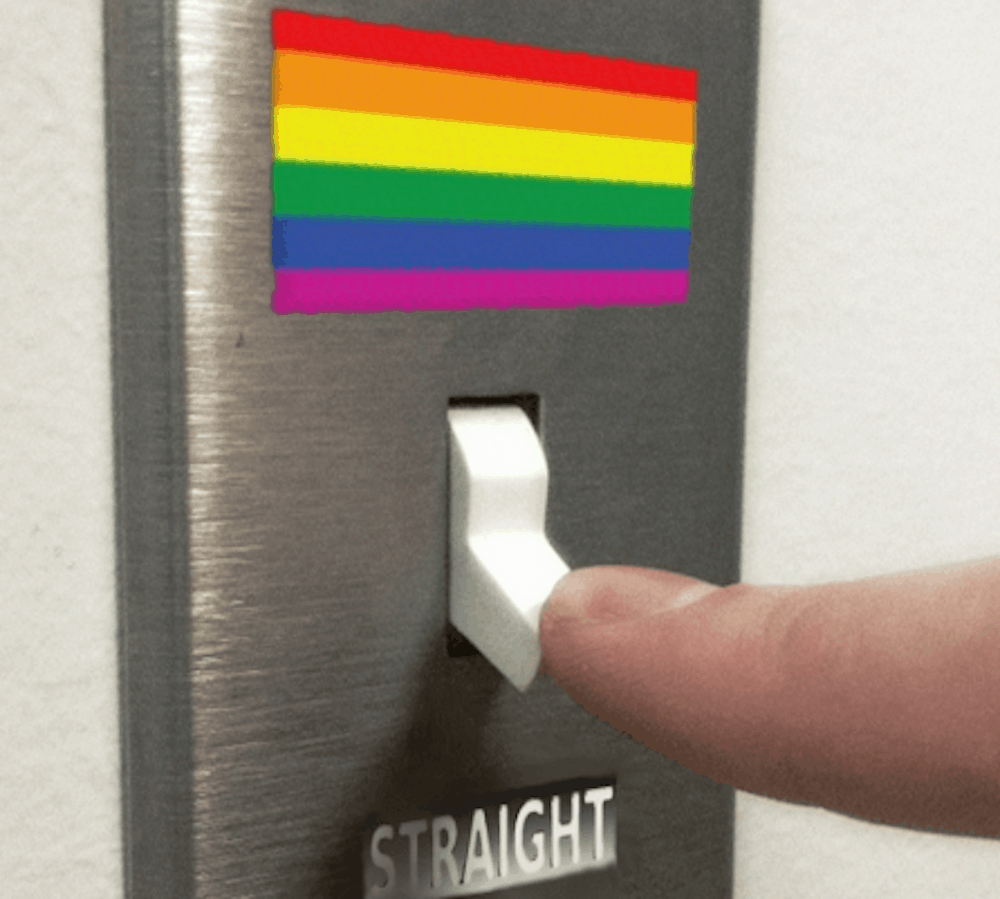 Lawmakers say they're taking a stand against reinforcing stigma.
Whether called conversion therapy, reparative therapy or ex-gay treatment, individuals across the country have shared tales of the practice.
Out of a desire to change their sexual orientation or gender identity, patients pay professionals to help suppress urges.
It's a practice discredited by the psychiatric community and by pediatricians. That's partly because of the damaging psychological trauma from telling a child their very impulses are abnormal. And it's also because it's quack medicine with a very low success rate.
"It's not conversion. It's not therapy," said state Sen. José Javier Rodríguez. "By and large, it doesn't work. But that's not even the big issue. To suggest any conversion can happen is to suggest there is something wrong with a minor."
Yet, practicing conversion therapy remains legal in 34 states, including Florida. Rodriguez, a Miami Democrat, wants to change that.
He's sponsoring legislation (SB 180) in the Senate that would bar licensed professionals from offering the so-called therapy to children.
The Miami Democrat is working with state Rep. Mike Grieco, who sponsored to House version (HB 41) of the bill.
Grieco, a Democrat who previously served on the Miami Beach City Commission, helped pass a similar local ordinance. Still, he knows there's medical professionals in town pushing the discredited practice. And a federal judge recently struck down a similar local ordinance in Tampa, a move which Grieco said adds urgency for the state to act.
To him, allowing such work to continue in Florida risks a crisis down the line.
"I don't want this to be another one of those issues where everyone refuses to talk about it in the Legislature, then all of a sudden something happens," he said.
Just last month, a bisexual teenager in Tennessee killed himself after peers shamed him about his sexuality. Indeed, medical research has found a direct correlation between the practice of reparative therapy and increased suicide risk among teenagers.
The Trevor Project reports lesbian, gay and bisexual youth are three times as likely to die by suicide as their straight peers, and five times as likely to attempt to take their own life.
What Grieco fears is an LGBTQ-themed version of the Parkland shooting, the tragedy that finally made Florida lawmakers take up gun control measures. One tragedy of even a much smaller scale could spur legislative action, but Grieco would rather avoid that completely.
"I want to never know about the lives we saved because we didn't have to hear something happened,"
The legislation won't shut the practice completely. Rodriguez's and Grieco's bills only cover therapy provided to minors. If the legislation passed, adults who choose to try conversion therapy can still do so, but parents can't force their children to endure it.
The legislation also doesn't address therapy provided by religious outlets, so-called ex-gay ministries. That covers a large number of the organizations actually offering such counseling in Florida. But to intrude on the work of ministries steps on separation of church and state.
Rodriguez admits the bill feels narrow in some sense. But it's an important step, he believes, to affirming the identity of LGBTQ youth in the state.
And this is a fight that's been going on in Tallahassee for years. Former state rep. David Richardson, himself an openly gay man, filed a ban on conversion therapy in 2015 that did not pass. The fight has been most successful in intervening years at the local level in progressive communities.
Notably, Rodriguez's brother Tony is gay, and growing up, the Senator saw the impacts of anti-LGBTQ rhetoric. The family attended a Catholic church, and while his brother never endured conversion therapy, homosexuality was frowned upon.
"There was a high level of shame associated with it," Rodriguez said. "That creates an environment where, even if religious leaders aren't encouraging you to change, it creates that type of environment."
Lawmakers can take a stance against reinforcing stigma, Rodriguez said: "This is an especially vulnerable population of minors. I don't want to give the state's blessing to this practice."