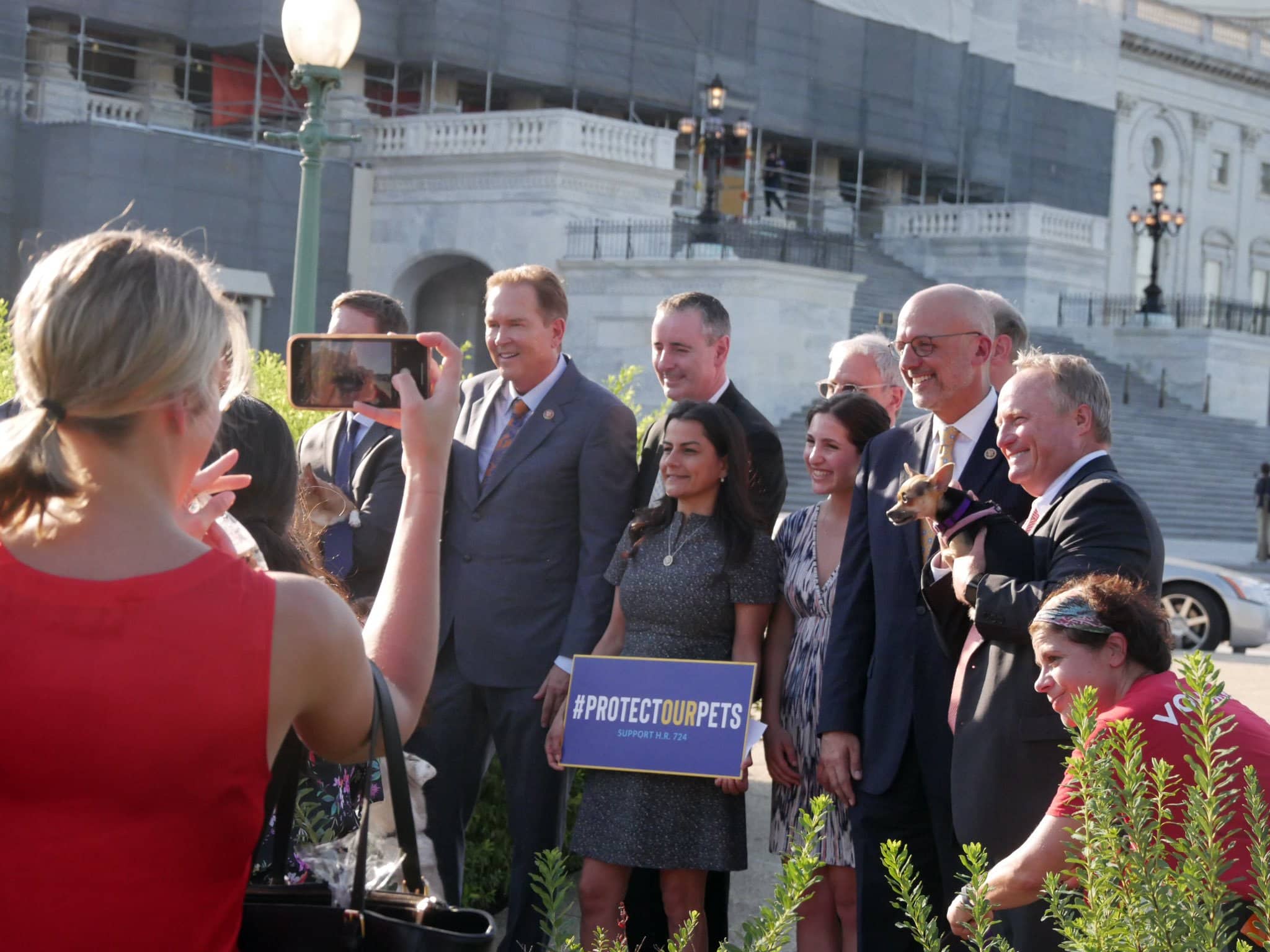 The bill enjoys broad bipartisan support.
Two Florida Congressmen successfully got the U.S. House to pass legislation making acts of animal cruelty a federal offense.
The Preventing Animal Cruelty and Torture (PACT) Act (HR 724), sponsored by Sarasota Republican Vern Buchanan and Boca Raton Democrat Ted Deutch, passed overwhelmingly.
"The torture of innocent animals is abhorrent and should be punished to the fullest extent of the law," Buchanan said. "Passing the PACT Act sends a strong message that this behavior will not be tolerated. Protecting animals from cruelty is a top priority for me and I will continue to work with Congressman Deutch to get this important bill signed into law."
Buchanan and Deutch earlier this year held a joint press conference with the Humane Society to raise the profile of the issue.
The law follows up on a ban on animal 'crush' videos that President Barack Obama signed into law in 2010. While that ban stopped the posting of the videos, Buchanan's and Deutch's bill would make the underlying animal cruelty on display a federal crime in itself.
The legislation ultimately attracted 297 co-sponsors, more than enough to guarantee a floor vote.
"Today's vote is a significant milestone in the bipartisan quest to end animal abuse and protect our pets. This bill sends a clear message that our society does not accept cruelty against animals," said Deutch.
"We've received support from so many Americans from across the country and across the political spectrum. Animal rights activists have stood up for living things that do not have a voice. Law enforcement officers have sought a federal overlay to help them stop animal abusers who are likely to commit acts of violence against people.
"And animal lovers everywhere know this is simply the right thing to do. I'm deeply thankful for all of the advocates who helped us pass this bill, and I look forward to the Senate's swift passage and the President's signature."
The issue has yet to be voted on in the Senate, where Republican Sen. Pat Toomey of Pennsylvania has joined with Democrats Dianne Feinstein of California, Richard Blumenthal of Connecticut and Richard Durbin of Illinois in sponsoring a companion bill.
Police and animal advocates have rallies around the proposed law.
"It is illegal to make videos of animal torture, and it should be illegal to commit those types of inhumane atrocities against defenseless animals in the first place," said Polk County Sheriff Grady Judd, president of the Major County Sheriffs of America. "We urge Congress to pass the PACT Act."
Animal rights activists concurred.
"Most people are shocked to know that the U.S. does not have a federal animal cruelty law," said Holly Gann, Animal Wellness Foundation Director of Federal Affairs. "Enacting this bill sends a signal that our nation has no tolerance for intentional cruelty toward animals."