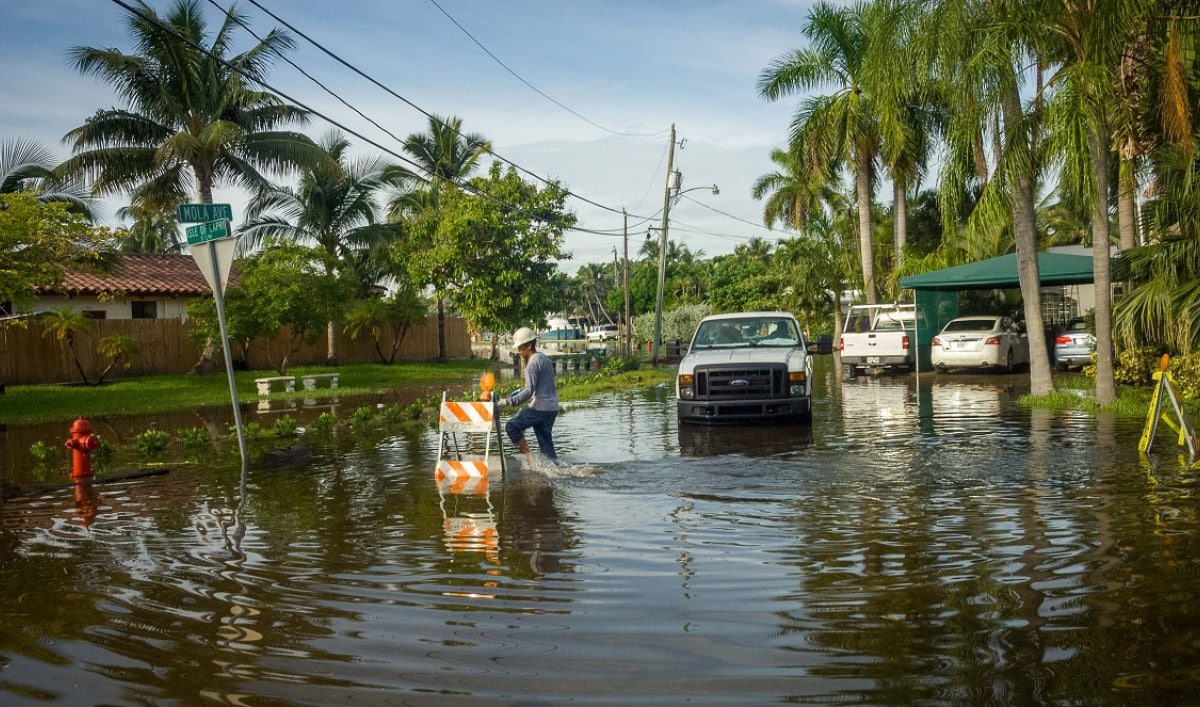 Republicans acknowledge a change in willingness to discuss environmental issues.
Florida House members on Wednesday embraced efforts to combat climate change — a challenge seen as politically radioactive for conservatives until recently.
"We are at a landmark point in time, where for the first time we have an acknowledgment climate change is happening and sea level rise is a reality," said state Rep. Thad Altman, an Indiatlantic Republican.
The comments came at a meeting of the House Agriculture & Natural Resources Appropriations Subcommittee.
There, chair Holly Raschein, a Key Largo Republican, wanted to make clear House members both acknowledge and plan to address environmental threats.
The committee heard from Alex Reed, director of Water Resource Management within the Office of Resilience and Coastal Protection. Reed showcased the communication and coordination taking place between state officials and local governments around Florida regarding vulnerability assessments, natural resource protection and adaptation strategies.
Reed told committee members that officials within the Department of Environmental Protection are communicating across all state agencies to address needs. That includes talking with the Department of Transportation about when roads may need to be raised to get ahead of rising sea levels and more frequent flooding.
Officials work with a variety of scientists in Florida institutions and beyond to gather as much data as possible about how environmental shifts will impact Florida, but Reed acknowledged there's a wide variety of forecasts and predictions. Officials need to carefully review the science behind every study to figure the best way for Florida to move forward.
Environmental changes can impact Florida beaches as well, and Reed said the state has developed a Strategic Beach Management Plan to monitor erosion and storm impact and to make plans regarding management of inlets and offshore sand sources.
It's all a sign the House will approach environmental matters similar to the Florida Senate, where the Infrastructure and Security Committee last week held a meeting on the long-term impacts of climate change.
Republican Gov. Ron DeSantis has also focused heavily on environmental issues since taking office this year.
But state officials stressed at the House meeting on Wednesday that while climate change has been politically controversial, Florida government has not ignored issues like changing weather patterns and sea level rise.
"Personally it drives me crazy for people to say Florida can't say climate change and sea level rise," said state Rep. Kristin Jacobs, a Coconut Creek Democrat and ranking member of the House committee.
"In fact, we have been doing it for many, many years, and we have come a long way in this state, much farther than many other states."
Jacobs referenced reports that former Gov. Rick Scott quietly mandated state bureaucrats not say or include the term "climate change" in official reports.
But regardless of terminology, Jacobs said Florida officials at the state and local level have prepared for and addressed the matter. She noted the Southeast Florida Regional Climate Change Compact, an alliance of governments aiming to respond to and prepare for threats like sea level rise and sunny day flooding.