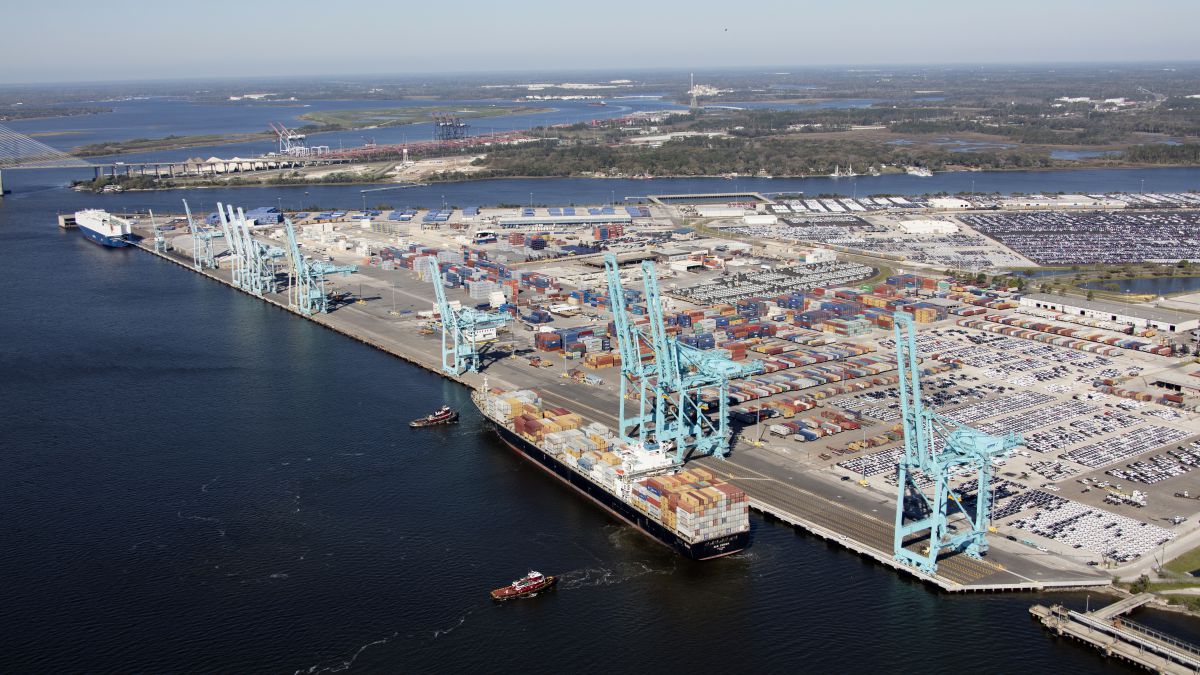 Laura Di Bella will fill the new post.
The Florida Harbor Pilots Association hired its first-ever executive director.
Laura Di Bella, a longtime industry executive, will lead the group, the FHPA announced Wednesday.
"There is no one more qualified than Laura to fill the role of executive director, and we are elated she will be joining our ranks," said Captain and FHPA President Sam Stephenson. "Laura's notable experience and educational background, paired with her expertise on Florida's ports, made her a sure choice for our newly created role."
The FHPA represents the interests of Florida's nearly 100 professional harbor pilots around the state, advocating on their behalf regarding various state and federal issues that impact the harbor pilots.
Di Bella most recently served as port director for the Port of Fernandina, Ocean Highway and Port Authority where she collaborated with the Florida Legislature and Florida Department of Transportation on a $2-million appropriation for the purchase of a Liebherr mobile harbor crane and oversaw the preparations, inspections, delivery and commissioning of the crane. She also secured Florida Seaport Transportation and Economic Development grant funds over $2 million for port infrastructure enhancements.
"We look forward to the advancements our association will make with Laura at the helm, advocating for our best interest throughout the state," Stephenson said. "Florida's seaports are a massive economic engine, and Laura understands the important role Florida's harbor pilots play to keep the numerous cruise and cargo ships coming in and out of our state's ports, as well as ensuring the life and safety of Floridians and our state's coastal environment."
Di Bella previously served as the top executive for the Nassau County Economic Development Board, where she was charged with marketing and positioning the state-designated rural county to what has quickly become a competitive force in the economic development arena in Northeast Florida.
"I have a tremendous amount of respect for Florida's harbor pilots and look forward to advocating on behalf of the association, as well as promoting their important work, day in and day out," Di Bella said. "Florida's harbor pilots have the vital role of keeping our ports open for business and ensuring safe ship travel. I will work to take our mission to the next level, further articulating the importance and overwhelmingly positive impact harbor pilots have on not only local communities, but the State of Florida as a whole."