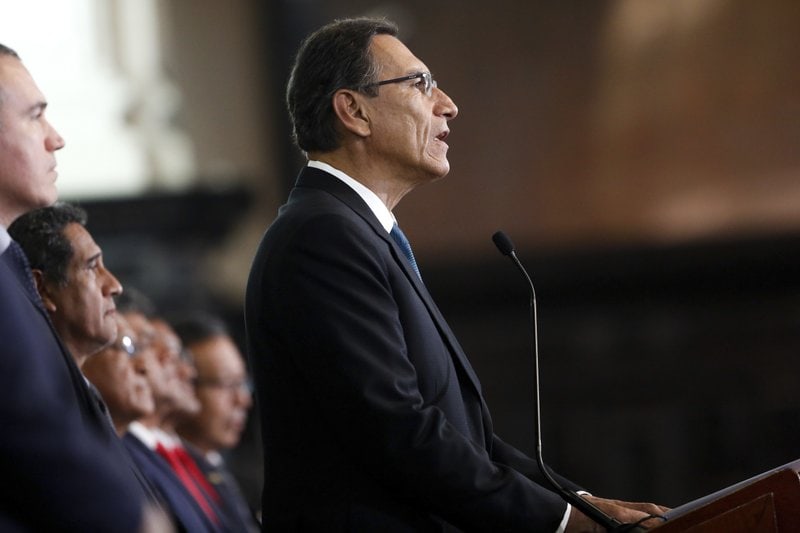 Another 11 members of Congress sent a letter to Secretary of State Mike Pompeo this week asking him to confront the Republic of Peru for defaulting on bonds it issued decades ago.
The new round of electeds hails from Texas. The letter is signed by U.S. Reps. Michael Cloud, Henry Cuellar, Vicente Gonzalez, Sheila Jackson Lee, Pete Olson, Chip Roy, Mac Thornberry, Filemón Vela, Randy Weber, Roger Williams and Ron Wright.
In the letter, they say Texas pension portfolios include nearly $84 million in Peruvian Agrarian Reform Bonds. Nationwide, there's an estimated $2 billion worth of Agrarian Reform Bond investments.
The bonds were issued by Peru's government between 1969 and 1982 as compensation for 23 million acres of land the country expropriated. In today's dollars, that real estate would be worth more than $42 billion.
But Peru has not made payments on those bonds in years. The country has leaned on a forged court ruling to dodge the payments and has instead replaced them with a different investment instrument that has a negligible yield.
The dereliction has put pensions across the country in danger. As many as 50,000 Floridians could feel the impact of the default, many of them career first responders or other public employees.
In Texas, the second-most populous state in the nation, another 120,000 could be affected.
"Texans have waited long enough for these debts to be repaid, and the time for action from Peru is now. It is wrong and unjust that the American people should suffer financial consequences at the hand of a foreign government that refuses to pay what they rightfully owe," the Texas delegation wrote in the Oct. 22 letter.
"Any and all appropriate measures compelling Peru to repay its debts must be considered," they concluded.
The new round makes for 93 U.S. Representatives who have urged Pompeo to apply more pressure on Peru. Another four U.S. Senators and three Governors have done the same. The pleas for action have flooded in from Florida, Georgia, Ohio, Michigan, Pennsylvania, New Jersey, Illinois and Minnesota.
Florida politicians were among the first to make the request. In May, U.S. Rep. Alcee Hastings and a bipartisan group of Florida congressmen earlier this month demanded action from the State Department.
State legislators such as Sen. Randolph Bracy, Victor Torres and Rep. Anna Eskamani have also joined the chorus, as have trade groups such as the Florida Ports Council.