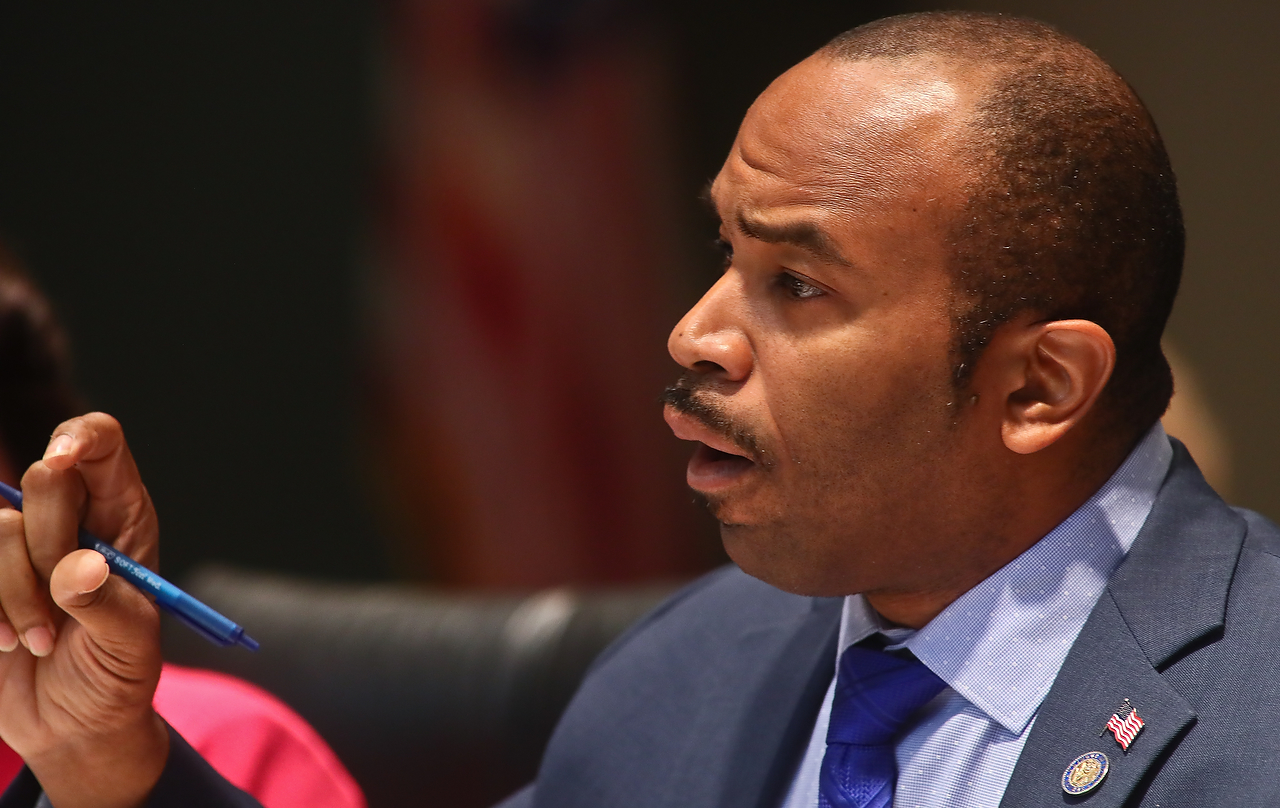 The bill stops employers from asking about a job applicant's criminal history early in the application process.
Sen. Bobby Powell, a West Palm Beach Democrat, has filed legislation to stop employers from asking about a job applicant's criminal history early in the application process.
Employers would still be able to consider an applicant's criminal history before making a hire. The measure (SB 616) is motivated by the so-called "Ban the Box" movement, where employers are discouraged from asking about a person's previous felony history upfront since the question can be used to screen out those applicants even if a conviction was decades ago.
Advocates for removing the question argue it can put people with a criminal background in a vicious cycle. With additional barriers to finding a job, it increases the likelihood of an individual reoffending and returning to prison.
Proponents have also raised concerns that the question is discriminatory, given increased imprisonment rates for some minority populations.
Powell's legislation would apply to crimes listed under Chapter 435 of Florida Statutes, which lays out the crimes screened during a background check. Those include serious offenses such as murder and kidnapping. It also applies to other offenses like burglary, resisting arrest with violence and laws relating to "obscene literature."
Under the bill, employers would be required to review an application and conduct an initial interview before asking an applicant about his or her criminal history.
However, the measure also notes, "This section does not prevent an employer from considering an applicant's conviction history when making a hiring decision."
That is, once an interview is conducted, an employer has full power to reject the applicant because of his or her criminal history.
If an interview is not conducted as part of the hiring process, then the employer must first make a conditional offer of employment prior to screening for felony history.
The bill's aim is to allow an employer to get to know a prospective employee first. That could give some context as to whether a person has changed since since their conviction.
Employers who do not comply would be hit with a fine of up to $5,000 for each violation. The measure would not apply to positions within law enforcement or the criminal justice system. It also does not apply to volunteer positions, or any field where "federal, state, or local law, including corresponding rules and regulations, requires the consideration of an applicant's criminal history."
If passed, it would take effect on July 1, 2020.