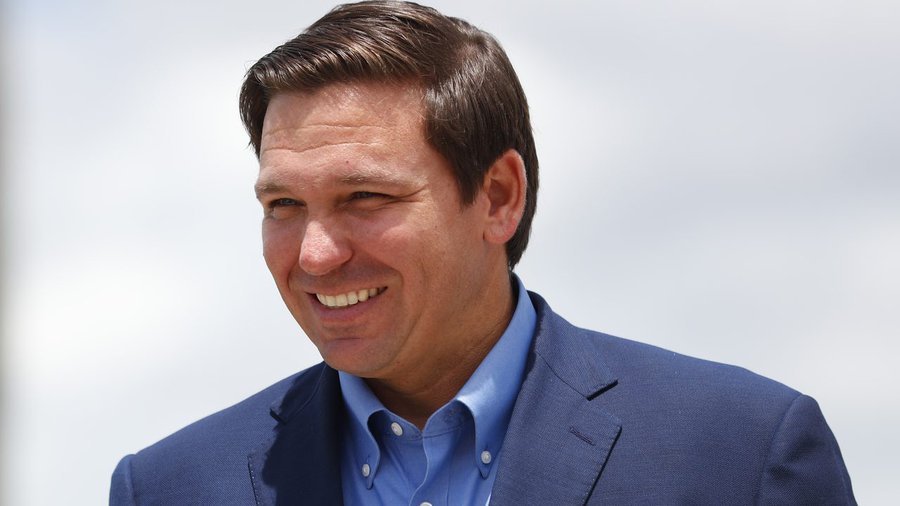 Besides California, the idea is gaining steam in other states.
Gov. Ron DeSantis on Thursday threw his support behind legislation that would let Florida college athletes to profit from endorsements and similar deals.
Bills filed for the 2020 Legislative Session by House Democratic Leader Kionne McGhee (HB 251) and GOP state Rep. Chip LaMarca (HB 287) would allow such sports players to make money from their "name, image or likeness," similar to professional athletes.
They also would allow athletes to hire agents and lawyers to represent them while still in school.
College athletes now may receive scholarships to attend schools, but are considered amateurs; the National Collegiate Athletic Association (NCAA) bars students from making money from promotions, among other things.
In a Thursday morning press conference, DeSantis said he agreed with California's approach, where Democratic Gov. Gavin Newsom, who signed similar legislation into law last month. That measure goes into effect Jan. 1, 2023.
"I support the direction that these legislators are going," the Republican Governor said, with McGhee and LaMarca standing next to him. "I think this is something the Legislature should tackle this coming Session."
He added he was sure there was a way for students to be paid while maintaining the integrity of college sports. The Florida bills, if passed and signed this year, go into effect July 1.
McGhee also issued a statement praising the Governor for joining his and LaMarca's efforts on this issue.
"I thank Governor DeSantis for showing leadership and support in providing fairness and equality to student athletes," McGhee said.
"I look forward to Florida joining California in leading the country towards a solution to this long-standing problem. We stand united in bringing uniform change across the nation. To the more than 400,000 student athletes, help is on the way."
The NCAA's current rules are restrictive: They block athletes from even making money from autographs, for instance. Moreover, in 2017, a kicker from the University of Central Florida was declared ineligible by making money from his YouTube channel.
Fewer than 2 percent of college athletes make it to the pros where they can cash in, according to the NCAA's own stats. And all risk injury before even getting that far.
"This system of antiquated rules barring students from using their own name, their own image and their own likeness limits student-athletes' ability to reach their economic potential," LaMarca said.
The Association has said the California bill would threaten the entire collegiate sports system there, arguing it would give California schools an unfair advantage. That is, if a high school athlete knows he or she can get paid via endorsement by attending UCLA, but not the University of Texas, they'll likely pick UCLA.
In fact, the NCAA says the measure may disqualify California schools from participating in college sports altogether.
Aside from the Sunshine State, the effort is gaining steam elsewhere, including New York and Minnesota.
DeSantis said with Florida potentially following California, the NCAA will be required to reevaluate its compensation structure.
"This is not like Delaware is doing this," DeSantis said. "These are really big, powerhouse states when it comes to college athletics. I think that is going to require the NCAA to reevaluate."
___
Background for this post was provided by South Florida correspondent Ryan Nicol.
The News Service of Florida contributed to this post.