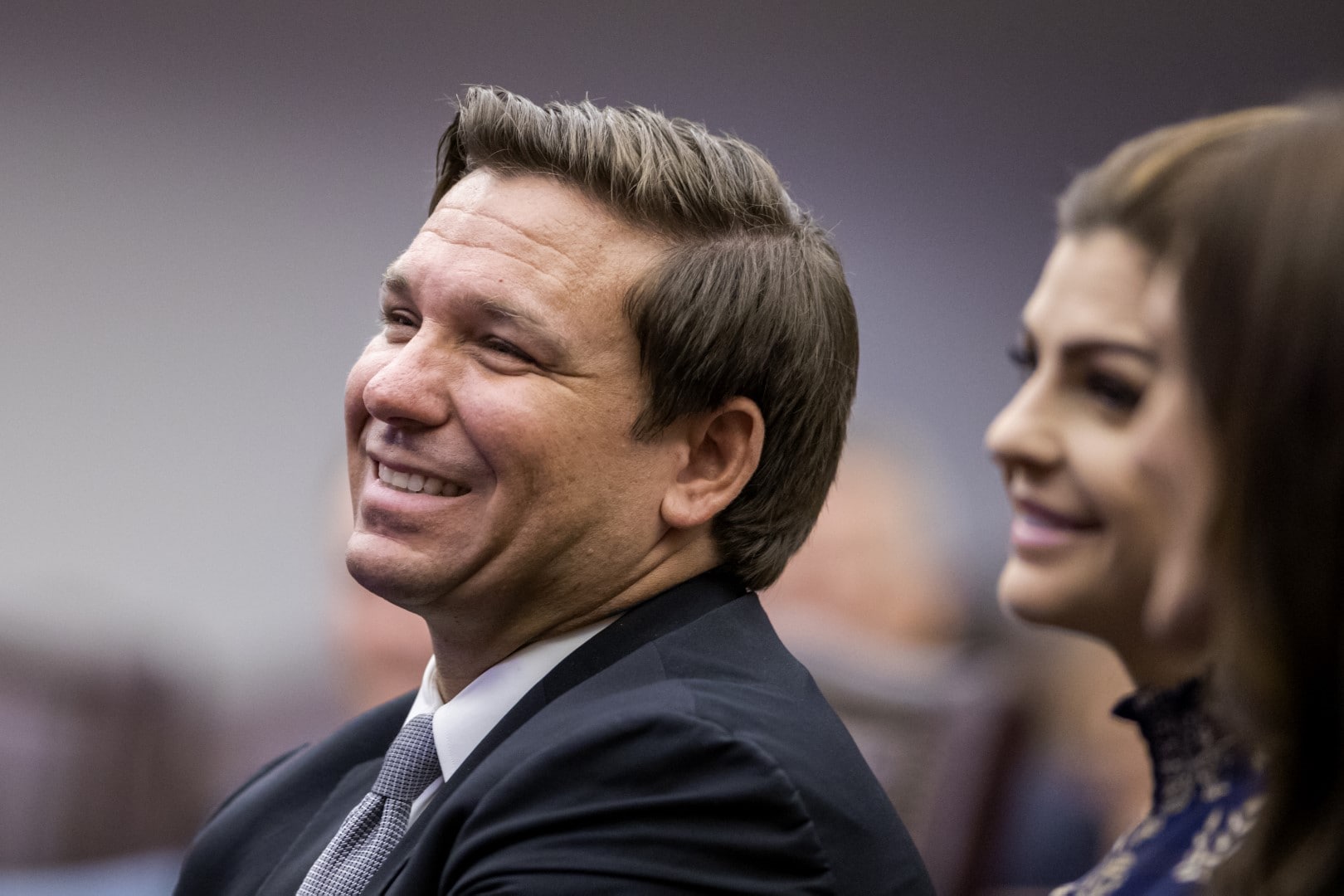 Will the world crumble if the local college quarterback makes a few bucks at autograph signing?
The self-serving system that sustains the money machine known as the National Collegiate Athletic Association is on life support. It's about time, too.
Florida Gov. Ron DeSantis is the latest high-ranking lawmaker to push back against the NCAA's ridiculous policy that prohibits athletes from making money off their name. DeSantis threw his support behind a pair of bipartisan bills for consideration by the 2020 Legislature that would overturn those rules.
Excellent move.
The NCAA has argued that a full college scholarship is sufficient compensation for student-athletes. But here's a little glimpse into the daily life for Division I football players during the season
The blog Next College Student Athlete laid out the routine.
The athletes rise at 5 a.m. for breakfast, followed by about three hours of strength conditioning and meetings. Oh, wait, they're also students, so it's off to class after that. By 2 p.m., it's back to work watching film and preparing for a 2 ½-hour practice. There is more training after that, followed by dinner at around 7 p.m.
The academic support staff takes over for a few hours, and if the athlete can finish their homework on time, they can fall into bed.
That doesn't take travel or media demands into account, and in sports like basketball travel can be a beast.
The person who prepared that typical schedule, Zak Willis, is a former college athlete and coach. He has experience in the Big Ten and SEC.
Now, consider the cash generated by the athletes' work.
SEC schools made $43 million apiece just off TV in the fiscal year 2018, and that doesn't include licensing rights for jerseys and the like. Dabo Swinney, the head football coach at NCAA champion Clemson, makes $9.3 million annually.
Yet, UCF kicker Donald De La Haye was ruled ineligible by the NCAA in 2017 because he had a popular YouTube channel that was making money. The NCAA said he couldn't show videos related to athletics. He said no, so he couldn't kick anymore.
 "…The times these rules were made weren't really up to par with what's going on in the real world today,6 "De La Haye told SI Now at the time.
He got that right.
California was the first state to stand up to the NCAA monopoly, ruling that athletes at its schools can have agents and endorsement deals. That brought a warning from the NCAA that California teams could be barred from competing for championships.
That's when the dominoes started falling because lawmakers pushed back against the bully.
Ten more states, including Kentucky, Pennsylvania, and South Carolina, have similar bills working through the legislative process. There will be others. And even there aren't, what's the NCAA's answer?
March Madness without Kentucky? College football playoffs without Clemson and Florida?
Get serious.
Mind you, we're not talking about stretching athletics budgets to give athletes a regular paycheck. It's about giving athletes control over their names and brands, which would stop some absurd situations.
In 1985, for instance, Indiana basketball star Steve Alford was suspended for a game because his picture appeared on a sorority calendar to make money for charity.
I mean, seriously, will the world crumble if the local college quarterback makes a few bucks at autograph signing?
The NCAA has always answered yes to that question.
Common sense says that it is ridiculous, and I believe the organization is about to discover that common sense is right.