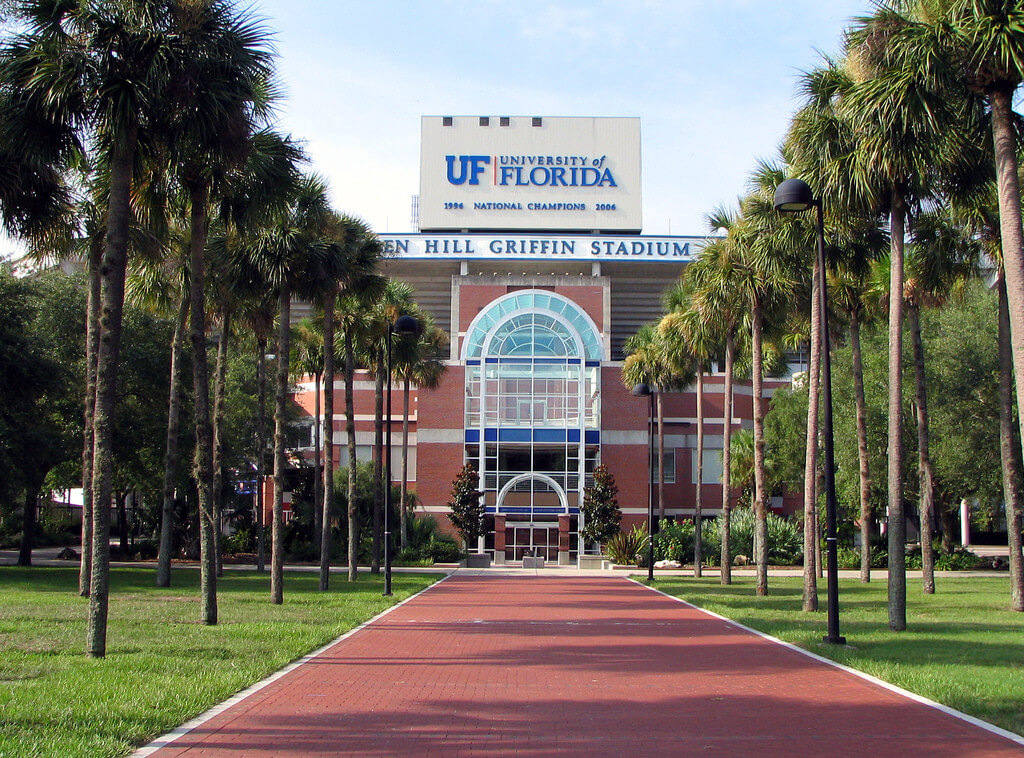 UF touted the findings in a Monday release.
A study from the University of Florida (UF) found the school contributed $16.9 billion to the Florida economy during the 2017-18 fiscal year.
UF touted those findings in a news release Monday.
According to the report, researchers looked at "data on employment, revenues, and expenditures associated with university operations, construction, healthcare services and other component units, student spending, campus visitor spending, and technology licensing companies."
They then combined that raw spending data "with regional economic models that capture the direct, indirect, and induced multiplier effects of economic activity in the region."
In all, the study identified "$5.25 billion for university operations, $8.25 billion for direct-support organizations, $2.47 billion for technology licensing companies located in the state, $562 million for visitors, $277 million for student spending, and $94 million for construction."
That adds up to $16.9 billion in total. Those expenditures contributed $10.4 billion to the Gross Domestic Product (GDP), which was 1.1 percent of Florida's total GDP.
UF also supported more than 65,000 jobs. With regional multiplier effects factored in, that number jumped to more than 134,000 jobs, which made up 1.1 percent of the state's workforce.
"We're proud of UF's role in helping to support Florida's economy and workforce," said UF President Kent Fuchs.
"We view our economic contribution as a return on investment for the state, which has been incredibly supportive of UF's increasing excellence, as well as that of private donors. As UF continues to rise, we believe it will play an even more important role in Florida's prosperity in coming years."
U.S. News and World Report released the latest nationwide rankings of colleges and universities. UF placed in a tie for seventh among the country's public schools. It moved up one spot from the previous year's ranking and was the only Florida public school within the top 10.
UF's economic contributions have also mostly been rising in recent years.
"Since a previous study for fiscal year 2014-15 using similar data sources and methods, economic contributions by UF and related entities in 2017-18 increased 28.2 percent for industry output, and 26.5 percent for value added, in inflation-adjusted terms, but decreased by 0.7 percent for employment," the report found.