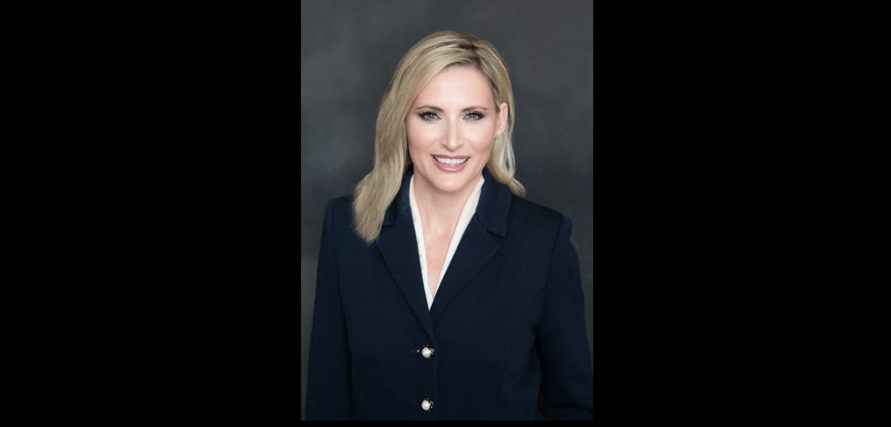 Cyberattacks are omnipresent threat, she says.
Laurel Lee, the state's appointed Secretary of State, talked to a skeptical media on AP Day Tuesday in Tallahassee.
The topic? Elections security.
Lee — also the state's chief elections officer — noted that Florida is under "great scrutiny" regarding the 2020 election, in the wake of reports of vulnerabilities in past elections.
"This is a very real threat for Florida," Lee said, noting that cyberattacks are an omnipresent threat.
She will join Tallahassee-based U.S. Attorney Lawrence Keefe and the state's other top federal prosecutors, as well as state and federal law enforcement and others for a  news conference Friday on a "unified effort to protect the security of Florida's 2020 elections," according to a release from Keefe's office.
At the AP event, the Secretary noted the importance of being "ever mindful" of setting in operating systems, which can result in "real vulnerability" in the system.
Lee noted that money had gone into elections security, including via the Joint Election Security Initiative "to evaluate any potential weaknesses in the system."
Lee noted that a review has been completed in every county already, taking questions from multiple reporters.
Lee said the Department of State was working with the 67 county-level elections supervisors to "eliminate or mitigate" issues. To that end, $1 million is sought.
"The Department of State is committed to transparency to the greatest extent possible," Lee said, adding that some "specific information" could "jeopardize" that security.
"Defensive measures" is one "type of information" that "could make us vulnerable."
"There is no finish line when it comes to election security," Lee added.
She later clarified that there was "no evidence" that "vote tabulation or elections results" were identified.
Lee mentioned other legislative asks also, including $1.3 million for a cybersecurity initiative.
Election drama swirled, including issues with the petition collection process for political initiatives and a general dysfunction with the state's elections website.
Petition gatherers are being registered manually, in the wake of HB 5 requiring a database of them, creating a "load capacity" issue that is the "likely culprit."
Lee expressed confidence the process was going well.
The executive branch decision to move Florida into the nonprofit Electronic Registration Information Center (ERIC) was also addressed. DeSantis has said his goal is to have the system set up so that Florida can screen voters for the 2020 election.
ERIC's website lists its participating states as Alabama, Alaska, Arizona, Colorado, Connecticut, Delaware, Georgia, Illinois, Iowa, Kentucky, Louisiana, Maryland, Michigan, Minnesota, Missouri, Nevada, New Mexico, Ohio, Oregon, Pennsylvania, Rhode Island, South Carolina, Utah, Vermont, Virginia, Washington, West Virginia, and Wisconsin, plus the District of Columbia.
Additionally, reformed felon voting rights was touched on.
Lee noted a workgroup dedicated to that end, via the Amendment 4 process, is well on its way to developing recommendations regarding "verifying eligibility."
"The workgroup will have its final meeting tomorrow," she said, with the final report slated for delivery to the Legislature by Friday.