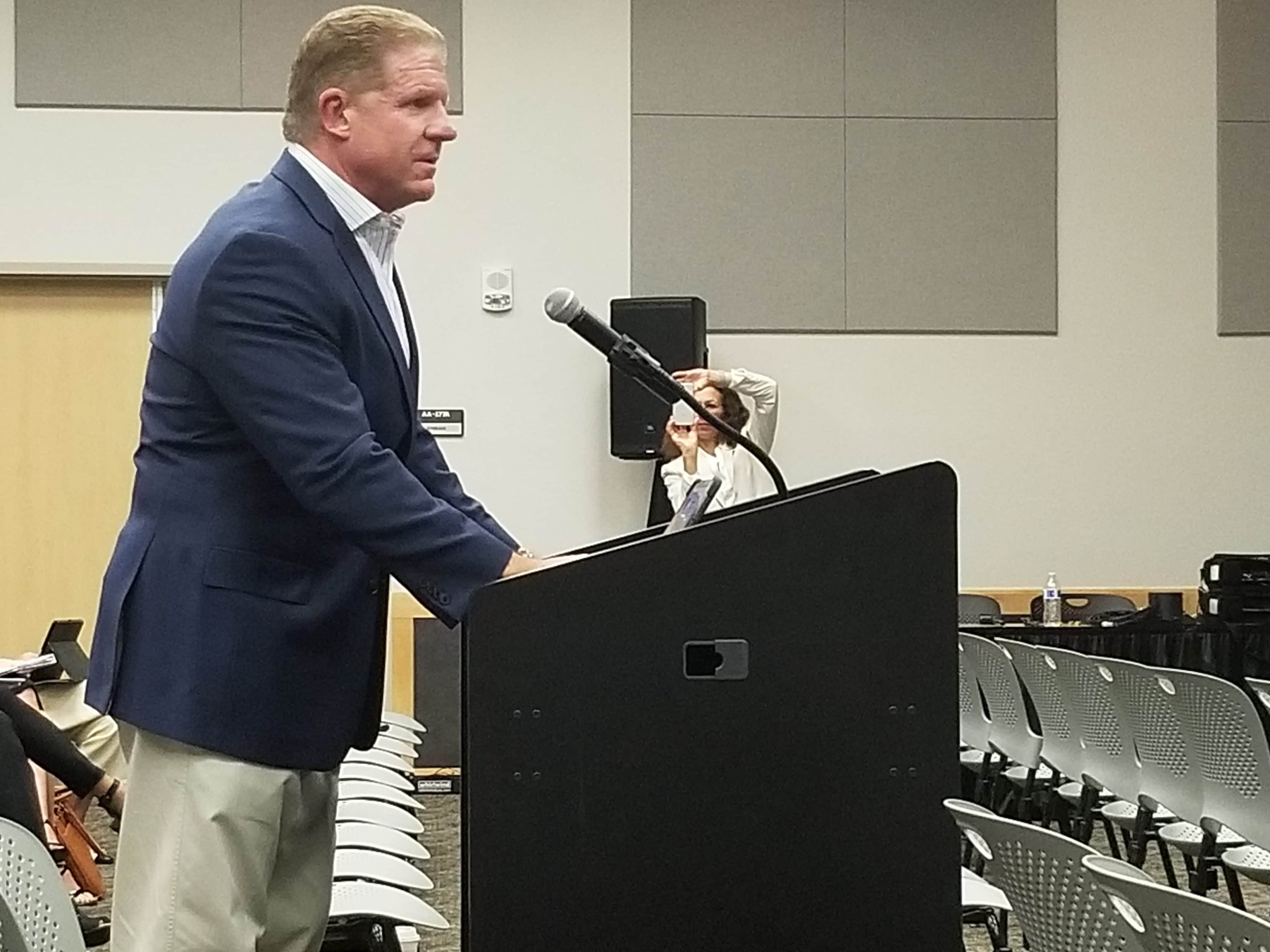 He spoke on the issue at the Lee County Legislative Delegation meeting.
The Florida League of Mayors wants Florida lawmakers setting up $150 million in recurring funding for local water projects.
Sanibel Mayor Kevin Ruane, President of the League, spoke to the Lee County Legislative Delegation Wednesday about the need.
"It's important local grants be given to local communities," Ruane stressed.
It's a message he has taken to Tallahassee and to Washington. On Tuesday, the Sanibel official met with members of Congress in the U.S. Capitol calling for similar support.
Bonita Springs Mayor Pete Simmons, showing up in support of Ruane's message, said it's important funding come now. That's largely because political will exists like never before.
"We finally feel like the sun, moon, Earth and planets are aligning," Simmons said. "In a hyperpartisan environment, this is truly a nonpartisan issue. We just had the White House indicate support for Everglades funding, and we have the U.S. House, U.S. Senate, the state Senate and state House and 400 Mayors rowing in the same direction."
As far as Florida, Ruane praised Gov. Ron DeSantis for focusing on the environment. It was in Southwest Florida the Governor issued an executive order calling for spending on water quality issues. The Legislature in 2019 budgeted more money than DeSantis requested, and he is now asking for recurring funding to be approved through his first term.
Ruane stressed it's important there be local decision-making on how much of that gets spent.
State Rep. Heather Fitzenhagen, a Fort Myers Republican, asked Ruane to discuss progress on a Sanibel septic-to-sewer program.
The Mayor said all but 38 homes in the coastal city are now on central sewer. He now is hoping residents of neighboring Captiva, where all homes are on septic, will approve an effort to hook into Sanibel's utilities. A guarantee there will be funding that local governments can use to ease the financial burden on homeowners will help with that effort.
Also a Lee County Commission candidate, Ruane said he sees tremendous support right now for empowering local governments to clean up water.