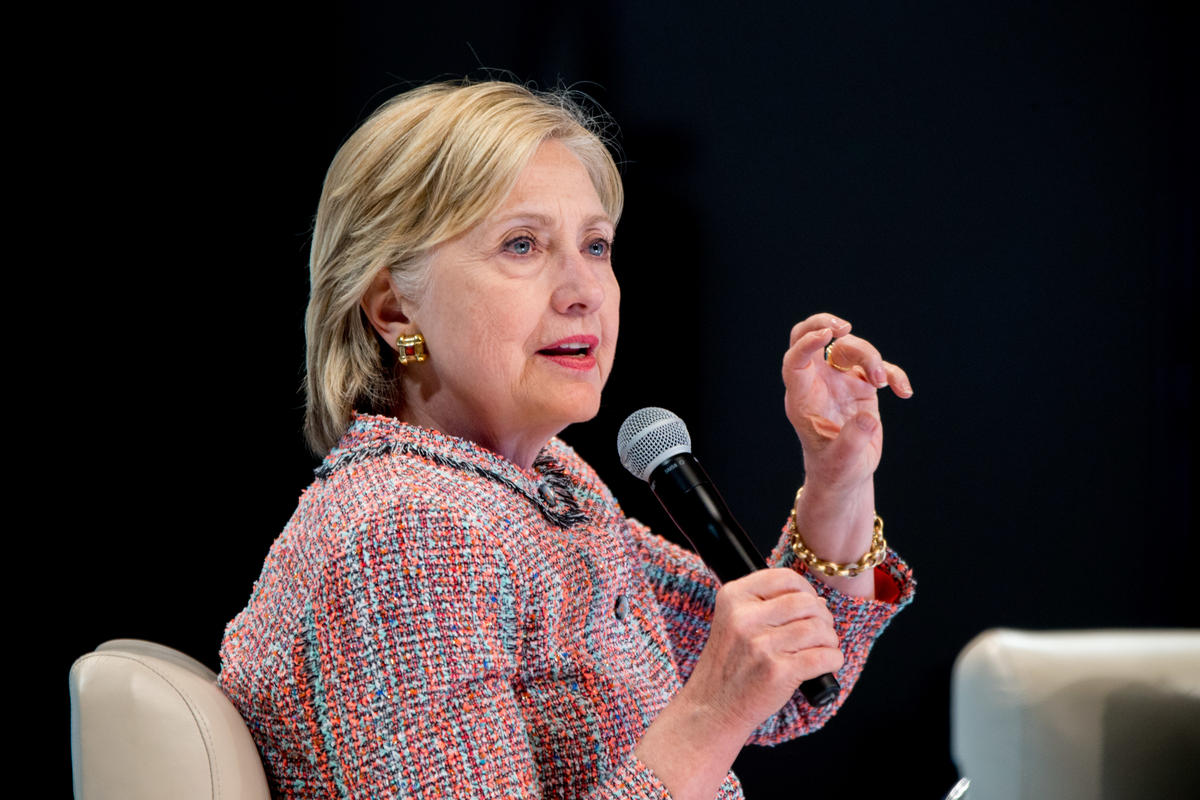 The National Democratic Training Committee is opening applications for upcoming class.
The National Democratic Training Committee (NDTC) is opening applications to individuals looking to receive free campaign staff training ahead of the 2020 election.
The group's most recent class of 60 graduated in June. Among that limited class were four individuals from here in Florida looking to be trained on how to help candidates operate a campaign.
Now, the NDTC is prepared to offer that opportunity to another class, with applications opened up through Nov. 17.
The class size could be upped to as high as 100 trainees this time around. And, with the Sunshine State once again a focal point of the upcoming election, it's likely the upcoming class will again draw from Florida.
Former Democratic presidential candidate Hillary Clinton promoted the group's efforts with a post on Twitter.
"If you want a career in politics but aren't sure how to start, take a look at @TrainDems Staff Academy," the former First Lady wrote. "Their mission is to train and help place future leaders on Democratic campaigns."
Clinton has supported the NDTC dating back to her presidential campaign. The group launched in 2016 as a way to help prospective Democratic candidates who are looking to run but may lack existing connections to existing party infrastructure.
But as the group grew in popularity, its goals expanded. The organization now wants to ensure proper staff is available to help run those campaigns in areas such as digital and fundraising.
Danny Perez of Lithia, one of the four Floridians accepted to the last phase of training, praised the program in remarks to Florida Politics.
"It was eye-opening," Perez said of the finance arm of the training. "Before that, I would not have said that I could be a finance person in any field."
Jessica Danon of Port St. Lucie also underwent finance training and said the connections she made were helpful.
"To have real-life, everyday contact with these people is completely invaluable to us. Any time we had a question, even if they don't know the answer, they'll reach out to their network," Danon said. "That has not just been a leg up from the onset, but I think it will continue to be a leg up for us as we continue throughout our careers in political campaigns and in politics."
Kelly Dietrich, founder and CEO of NDTC, called staff training "an area of need for the party" going forward.
"What we're trying to do is build a program that lowers the barrier of entry into politics and allows the Democratic Party to have access to more fully trained, better educated individuals in how to run campaigns."