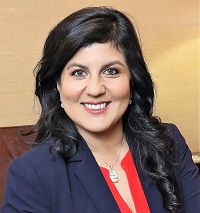 The request would pay for staffing expenses.
Tampa GOP Rep. Jackie Toledo is asking the state for $1.5 million to continue funding the Tampa Bay Regional Transit Authority in the next fiscal year budget.
Toledo filed HB 2483 this week along with an appropriations request for the funding.
It would pay for a nearly $300,000 salary and benefits package for TBARTA Executive Director David Green. It also includes more than $987,000 for additional staff salaries and benefits including technical support, financial administration and oversight, grants management and administration, marketing and public relations, project management and human resources administration.
Another $213,214 would go to expenses for rent and utilities, phone and internet, travel and parking, training, printing and copying, office supplies, postage, office furniture and equipment and various other fees and expenses.
The requested appropriation is for non-recurring funds.
TBARTA serves as a regional transit planning organization to coordinate region-wide transit planning and projects. It's meant to enhance single-county transit planning that occurs with agencies like the Pinellas Suncoast Transit Authority and the Hillsborough Area Regional Transit Authority, as well as others throughout the region.
The Legislature approved and the Governor included $2.5 million for TBARTA in the current state budget.
It was the first time the agency has received substantial funding since the Legislature voted to overhaul the agency from a transportation group that provided limited services included a vanpool into a regional planning entity tasked with working across county lines and lead on transit initiatives.
Sen. Jeff Brandes had only requested $1.5 million in his initial request during the 2019 Legislative Session. Like this request, $1.5 million was intended for staffing costs with the remaining $1 million to advance the agency's new mission.
That request envisioned transit work on new transit technology like Hyperloop, which TBARTA is currently exploring. Elon Musk developed the Hyperloop concept — a vacuum sealed tube underground or slightly above ground on a series of bridges that uses magnetic force to propel vehicles through the tube at the speed of sound.