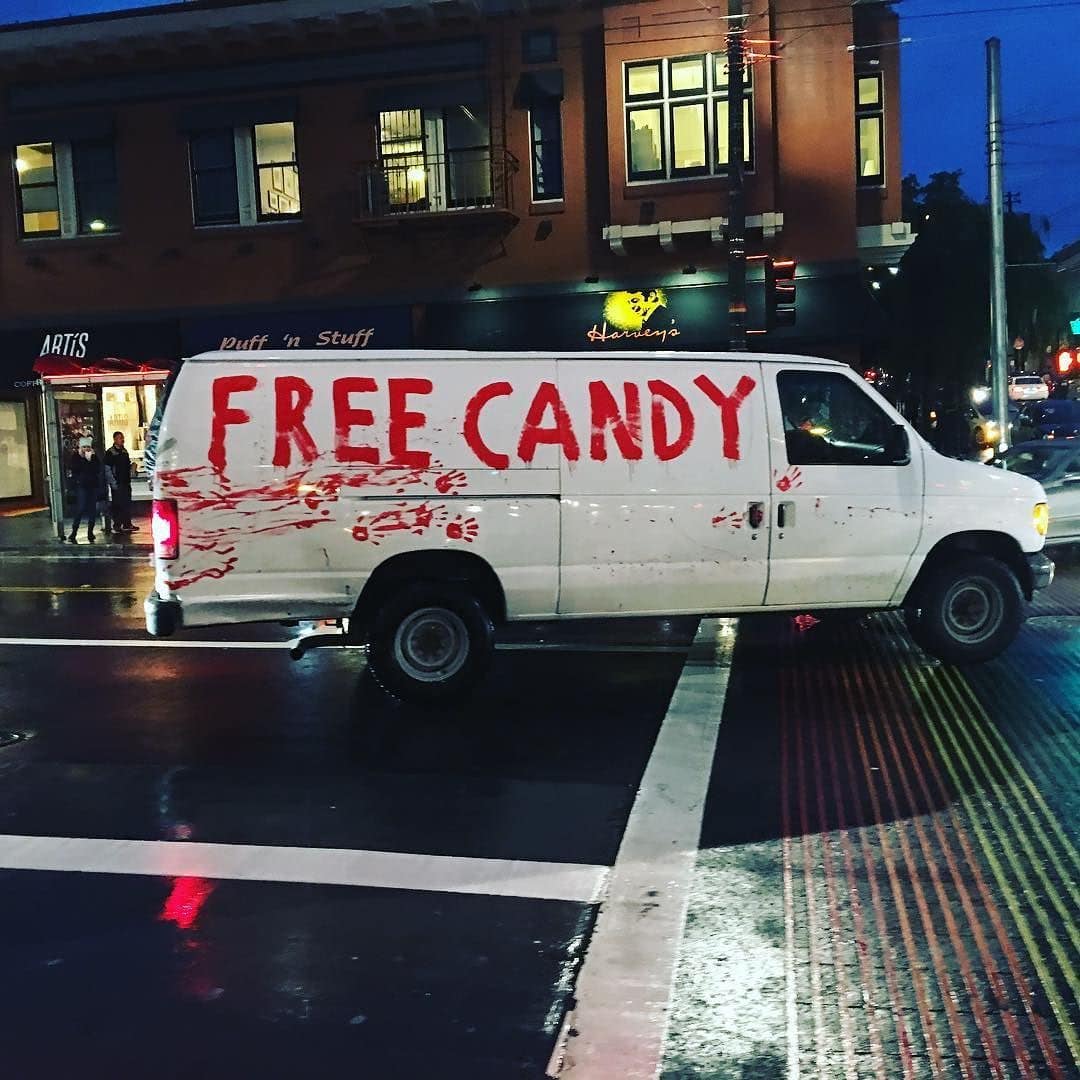 Make sure your kid knows his or her name. Sage advice.
With kids hitting the streets in droves Thursday evening looking for their yearly sugar fix, it seems the best time of year to remind parents of some pretty basic safety precautions.
No, that's not to warn against nefarious grown-ups slipping pot into Halloween baskets. No one is going to do that.
Instead, the Florida Department of Law Enforcement is reminding parents and caretakers to, well, be careful.
"Know where your children are, who they are with, and how to contact them," the agency said in a press release, offering sage advice that should be followed every day of the year.
In one of its particularly poignant pieces of advice, the FDLE suggests parents "teach your child their name."
No really. That's a tip. So if you've been Bird Boxing your kid by calling him "Boy" or her "Girl" you might want to get formal with that first name, like yesterday. Even Sandra Bullock eventually got with the program, amirite?
The state's chief law enforcement agency is also reminding parents not to let their youngsters wander around without supervision. That's important to remember because, while it might be OK to let young children wander the streets unaccompanied the other 364 days a year, on Halloween they knock on strangers' doors to ask for candy — totally different ball game.
"Set clear limits on where your children can trick-or-treat and what time they should be home," the FDLE recommends.
Now might be a good time to subtly warn children about the creepy guy on the block, who, if Hollywood is correct in its dramatic interpretations of scary movies, is probably just a really nice old guy who's only lonely and awkward.
Parents should also be wary of obtrusive costumes. The FDLE recommends avoiding costumes that include masks that obscure vision or accessories that dangle and pose a tripping hazard. Sorry inflatable dinosaur moms and dads!
In what is actually sage advice, the agency also suggests a quick refresher on traffic safety — look both ways before crossing the street, only cross at designated crosswalks and stick to the sidewalks where possible. They also recommend wearing brightly colored clothing to remain visible to motorists or carry a flashlight if that doesn't go with your kid's zombie theme.
FDLE also offers another useful tool that doesn't insult your intelligence as a parent. The agency has a free mobile app available from the App Store or Google Play that can notify parents where registered sex offenders live.
And with all this useful safety information, get out there with your pillow cases and make sure to only steal a few of your kids' good pieces of candy. Hey, it's a great way to teach them about taxes!
If you'd like to read the FDLE's non-sarcastic safety recommendations, they can be found here.