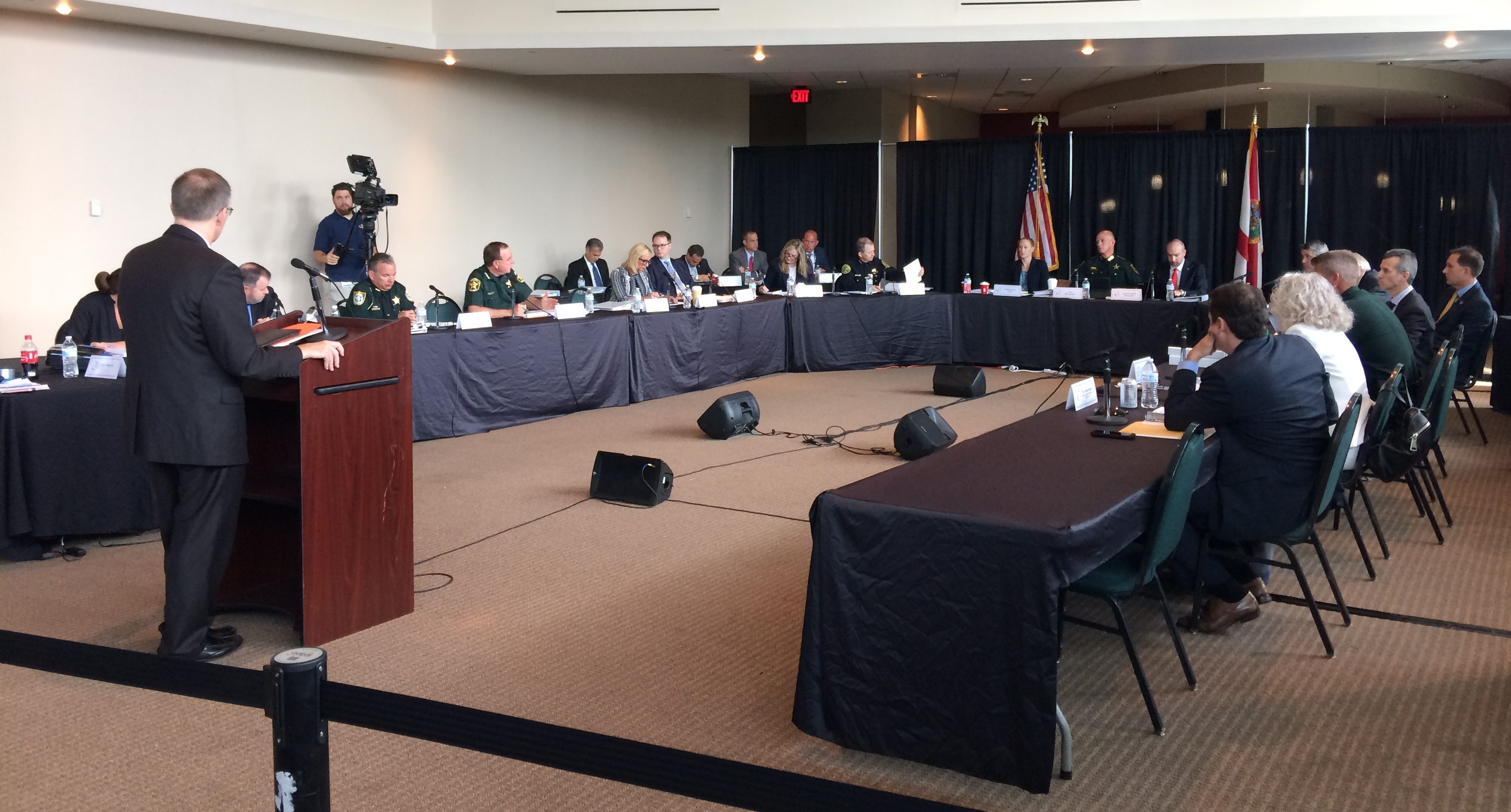 Commission will send report to Governor, legislative leaders by Monday.
The commission set up to investigate the causes of the 2018 Parkland shooting signed off on a final version of its second report Thursday, offering new recommendations that include increasing state funding for mental health.
The commission plans to submit the report to the Governor and legislative leaders by Monday.
The Marjory Stoneman Douglas High School Public Safety Commission filed its initial report on the attack in January. That document detailed the timeline and causes of the shooting along with recommendations to improve school safety.
Its newest report offers added suggestions in areas such as mass casualty policies, juvenile diversion programs and mental health.
"The Legislature should consider additional mental health funding and require that entities receiving State funding report data-driven and outcome-based performance metrics establishing effective use of the State money," the report reads. The panel did not include a precise dollar amount for that additional funding.
Commissioners also recommended strengthening enforcement the Baker Act, which allows people with mental illness to be kept at a mental health facility involuntarily.
"The Baker Act providers need a system to identify and alert a responsible entity of those individuals who are repeatedly Baker Act'ed and the responsibility entity must develop a course of action to address why the person is repeatedly Baker Act'ed," the relevant section reads.
Those suggestions stem from the clear signs of struggle the shooter displayed up the the day of the attack. He underwent mental health treatment as a minor but did not consistently continue treatment after turning 18.
The commission found the shooter's family "remained in desperate need of services" prior to the attack. In a discussion with NPR, Pinellas County Sheriff Bob Gualtieri, who chairs the MSD Commission, said families dealing with mental health issues need additional assistance from the state.
"They need help, they need somebody to guide them, they need somebody to navigate them, they need somebody to hold their hand through the process — and we simply don't have that," Gualtieri said.