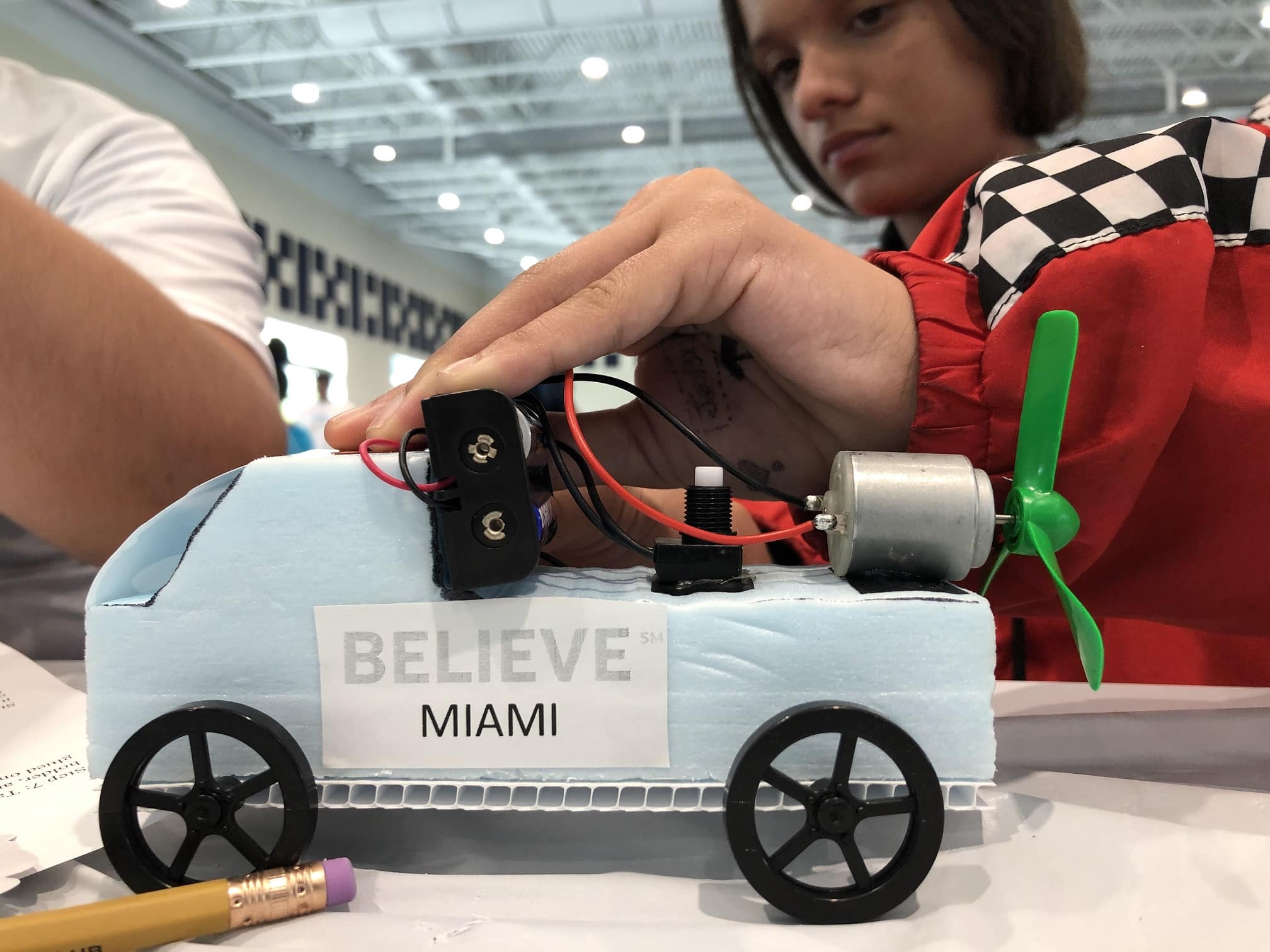 AT&T also announced the launch of a new initiative, Believe Miami.
AT&T announced Thursday that it made $300,000 in contributions to a set of Miami-based organizations dedicated to helping youth and young adults succeed in school and their future careers.
The AT&T Foundation spread the funding across Dibia DREAM, His House Children's Home, Miami Marlins Foundation, Pridelines, Breakthrough Miami, Miami Rescue Mission, and Florida International University.
The donations came alongside an announcement from the telecommunications giant that it has launched a new initiative, Believe Miami.
"Many community organizations are working diligently and effectively to close the skills gap in Miami, but more needs to be done, and AT&T has the people and the resources to have an impact," AT&T Florida President Joe York said.
"The more than 5,100 women and men who work for AT&T and call the Miami area home have always shown a strong commitment to community and a desire to cultivate a better and brighter future, and we are committed to removing barriers to success for area youth."
Believe Miami has already provided local organizations with more than a check — on Oct. 26, more than 100 AT&T employees paired up with area students to build and race cars at FIU.
The activity was part of Dibia DREAM STEM, a program aimed at providing recreational science, technology, engineering and mathematics education to underserved youth in Miami.
"Dibia DREAM is very excited to join with AT&T to launch Believe Miami," Dibia DREAM founder Brandon Okpalobi said.
"Our STEM Saturdays program is about creating incubators of excellence where youth can safely engage, collaborate and have fun together.
"We thank AT&T for their generous contribution, which will allow our high school participants access to hands-on science and technology activities."
Believe Miami's launch comes shortly after the Florida Chamber of Commerce's 2019 Future of Florida Forum, where  Florida Nonprofit Alliance head Sabeen Perwaiz and  Volunteer Florida CEO Clay Ingram stressed the importance of business taking initiative in boosting volunteerism in the Sunshine State.
Florida currently ranks last in volunteerism among all states.
AT&T said it has planned more volunteer days with the other organizations in the initial Believe Miami cohort.