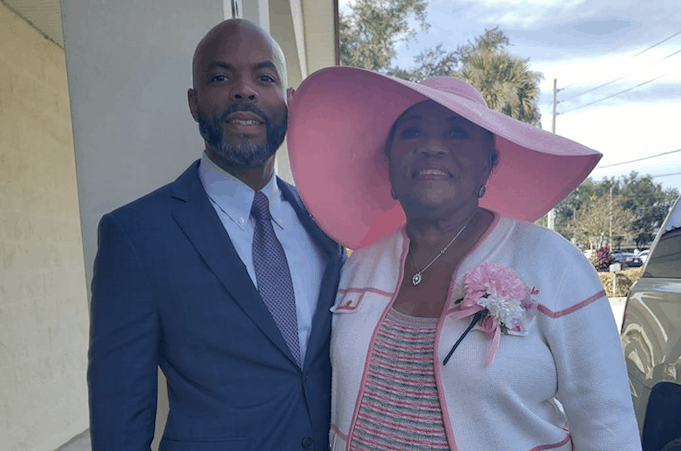 The Orlando election is Tuesday
Orlando City Council candidate Bakari Burns has picked up the endorsement of Democratic state Rep. Geraldine Thompson, his campaign announced Thursday.
Burns, founder and president of the Orange Blossom Center for Family Health, is facing former state Sen. Gary Siplin and community activist Lawanna Gelzer in next Tuesday's municipal elections in Orlando for the open District 6 seat on the City Council. The seat is open because incumbent Commissioner Sam Ings is running for Mayor in the same election.
Thompson is a political rival of Siplin's. They have twice faced each other in Democratic primaries for the Florida Senate, with Siplin winning in 2004 and Thompson in 2014. Thompson also beat Siplin's wife Victoria Siplin, now an Orange County Commissioner, in a Democratic primary for the Florida Senate in 2012.
Thompson did not run for reelection in 2016. Gary Siplin ran again that year, losing to now state Sen. Randolph Bracy in the Democratic primary for Senate District 9.
Thompson now is a state Representative, having won the House District 44 seat in 2018.
In a news release issued by Burns' campaign Thursday, Thompson called Burns skilled and capable of leading the community forward.
"Orlando's District 6 needs the right leadership to move the community forward. Bakari Burns has the background, skill, and ability to serve the community well," Thompson said."
"I'm proud to have the endorsement of Representative Geraldine Thompson. Not only is she one of Orlando's best public servants, she is also a friend. She continues to fight for the community's best interest, and I couldn't be happier to have her support," Burns said.
Orlando City Council District 6 covers the southwestern side of the city, stretching from impoverished and predominantly African American neighborhoods near downtown into the tourism district.