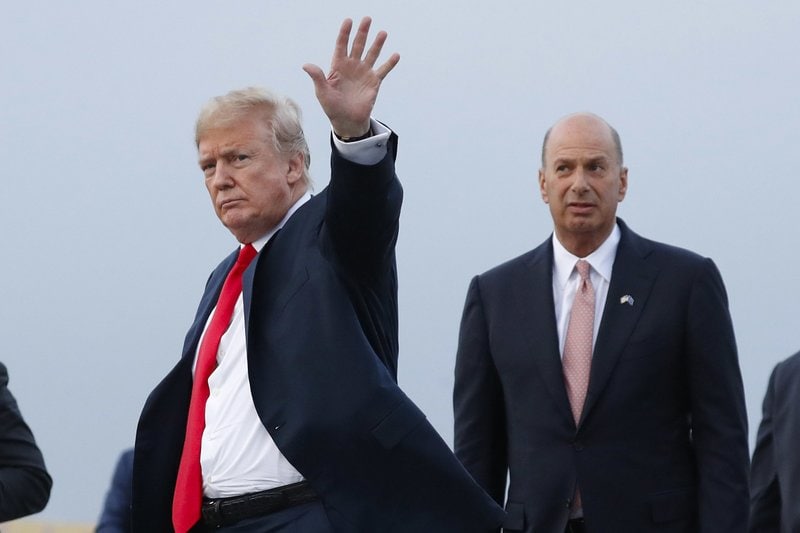 The party is learning from its 2016 failures.
Florida Democrats are determined not to make the same mistakes as 2016, which could have contributed to President Donald Trump's victory in the state.
The party started too late to amp up strategic efforts to deliver Florida to a Democratic presidential nominee in 2016, Florida Democratic Party Chair Terrie Rizzo said on a conference call Friday.
Now about one year out from the 2020 election, Democrats have already been hard at work investing in organizing staff and volunteers, registering voters, protecting voting rights and reaching out to voters in core constituencies.
The state party has already raised $5.2 million for its campaign to defeat Trump and has assembled a team of 91 employees — the largest team in the nation and equal to both the Trump Florida campaign and Republican Party of Florida staff combined, according to Rizzo.
The party hopes to register 200,000 new voters in Florida by July and has already registered 17,000 since June, out-registering Republicans four months in a row for the first time in three years.
The state party has grown its volunteer base more than 1,200 percent over its 2015 levels, completing more than 34,000 volunteer shifts this year.
The Florida Democratic Party is also targeting key voting blocs early including African American and Hispanic voters.
"Florida Democrats need to expand our electorate," Rizzo said. "Donald Trump has spent the better part of three years alienating [these voters]."
But Rizzo said the party also knows it will take more than just running against Trump. The party is hard at work already communicating messages to voters on improving the environment, expanding health care access to Floridians and Americans and implementing gun reform policies.
The Florida Democratic Party has already spent more than $500,000 on paid media targeting African American and Hispanic voters and 60 percent of its organizers are minority with more than half speaking two or more languages including Spanish, Portuguese and Creole.
One of the party's key targets is reducing voter suppression. To do that, the state party has established a 24-hour voter protection hotline where voters can report troubles registering or voting. So far, the top complaint on that hotline has been people facing hurdles restoring their voting rights under Amendment 4.
They also recognize voter turnout it crucial to defeat Trump next year. The party has dedicated half of its $5.2 million raised so far to voter registration efforts. In October alone, the Florida Democratic Party registered nearly 5,000 new voters, over 1,600 more voters this year than four years ago.
The party is also working to combat disinformation from the Trump campaign. The party's volunteer base is growing to help meet that need. In the October preceding the 2016 election, Democrats in Florida logged just 109 volunteer shifts. This month, nearly 7,000 volunteer shifts have been filled.
Democrats in Florida are also targeting down-ballot races, building a strong ticket to increase voter engagement.
"Democrats are excited and energized by their choices at the top of the ticket, and we will rally around whoever the Democratic nominee is in 2020," the Florida Dems wrote in a memo outlining ongoing strategies. "But we can't pin all of the responsibility to engage and turnout voters on just one candidate."
The Florida Democratic Party hopes to double the number of candidates running for office compared to 2015.
To do that, it's hosting Blue Bench Training and Campaign Blueprint training events to help build its bench of local and state candidates and is targeting municipal elections in the 2020 election cycle where a Democrat could flip a seat in local races, elect for the first time a Democrat to a historically red seat or win more municipal seats in swing districts where municipal elected officials could eventually run for legislative seats.
Another strategy includes protecting election integrity. The Florida Democratic Party hired a Silicon Valley cybersecurity expert to track potential incidents of hacking or other cyber-based efforts to undermine the 2020 election.