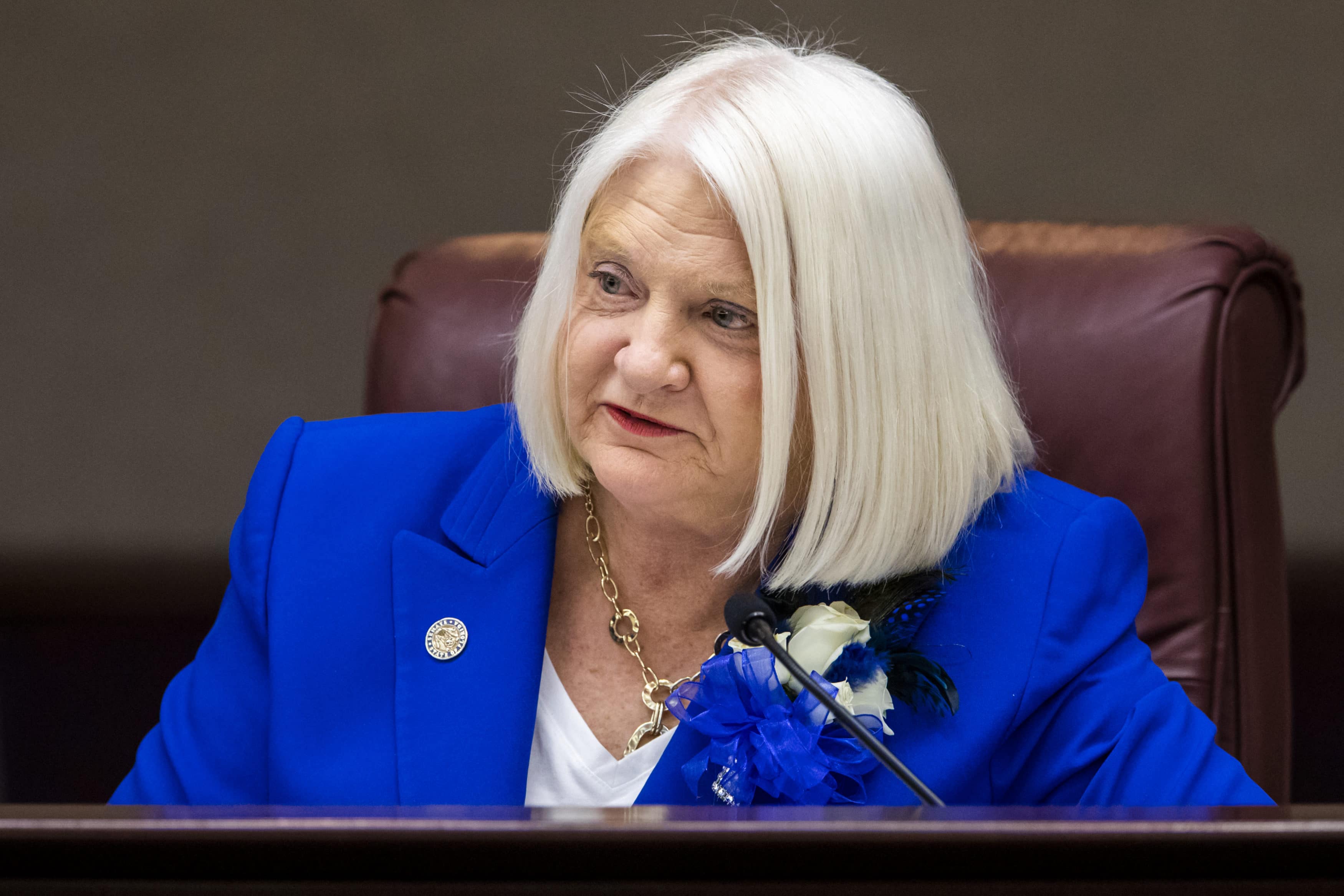 A lawmaker wants to make standards the same for all Florida schools
Charters and private schools are here to stay in Florida, and that's just the way it is. That's not a bad thing. But the rules that apply to public schools sometimes don't apply to the other schools.
State Sen. Linda Stewart, an Orlando Democrat, wants to change that. She filed SB 632 that would make private and charter schools operate by the same standards as traditional public schools. Private schools would also face stricter requirements for academics, testing, and building requirements.
"I don't care where they want to send them," she told the Tampa Bay Times. "But at least have the same requirements. … It makes for a better education system."
That seems fair to me, but it prompted this retort from Erika Donalds. She is a charter school operator, and her husband, Byron Donalds, is a GOP state lawmaker.
"I just find it interesting that traditional public school advocates complain about the mandates from the state being stifling to their programs, yet they want the same regulations for the other programs rather than free their programs from the burdensome regulations," she told the Times.
I just find her double-talk interesting. Donalds resists having standards Republicans love to shovel on public schools applied to alternative schools. And even as charter advocates tout educational choice, there is a reason to be skeptical about some of the motives.
The Washington Post reported 502 Florida charter schools received about $92 million in grants from the Department of Education between 2006 and 2014. More than 36 percent of those schools closed now or never opened. Those schools, the Post said, received $34.8 million in federal seed money.
More ominously, for-profit organizations operate nearly half of the Florida charters. In some cases, "nonprofit" charters sent large chunks of their budgets to their for-profit management company. And charter advocates have successfully lobbied GOP lawmakers to shares of state funding that used to go to public schools.
When he was Speaker of the House, Richard Corcoran argued that school districts should manage their money better. He pointedly complained about a high school that cost $100 million to build, as if that were the norm.
It is true that the new Gateway High School in Lee County cost more than $98 million to build. But Jule F. Sumner High School opening next year in Hillsborough County carried a $70 million price tag. It is the most expensive school building in the county's history, but it's hardly an extravagance.
It is designed for 2,500 students but likely will have several hundred more than that when it opens next August. And the state mandates where public schools are built and what construction standards apply. High school buildings must also be sturdy enough to serve as hurricane shelters.
They must have athletic facilities, such as football stadiums.
Charters don't have to play by that rule.
That brings us back to Stewart's proposal.
There is an education revolution ongoing in Florida, and that's not necessarily bad. But that's also why lawmakers need to control this better.
There are excellent charter and private schools, and they can be an attractive alternative to a struggling public school. Students can receive more individual instruction than a sometimes-harried public-school teacher can provide.
They can receive religious instruction at a private church school. If the family chooses that route, they should have that right.
But while the methods can be different, the standards shouldn't be.