The Last 24
Good Thursday evening. The state's Fish and Wildlife Conservation Commission wants to tweak the state's current regulations governing elephant rides, according to a rule-making announcement posted Thursday. "Current rules … lack clarity and allow for ambiguity in enforcement action," the notice said. "The proposed draft rule clarifies application requirements such as animal identification and safety records." 
For instance, rules now don't "establish specific barrier requirements for elephant rides, which has the potential to impact public safety. The proposed draft rule modification would require a boundary and barrier during public elephant rides." But it adds that "licensees who have been continuously licensed and authorized for elephant rides at the time the rule becomes effective would be grandfathered and authorized to conduct private elephant rides." Sixty Days doesn't go to the circus — except when the Legislature's in town. Zing! Here's your nightly rundown. 
Tim Tebow connection: Gov. Ron DeSantis didn't have to look too far beyond his Jacksonville-area base to find a director for a faith-based initiative.
We the people: Ben Diamond filed legislation to improve civics education in Florida high schools. 
Show her the money: Holly Raschein is pushing a half-dozen appropriation requests mostly targeting areas in the Florida Keys. 
Mo' money: Chris Latvala filed three appropriations requests this week totaling nearly $5.5 million for his mid- and north Pinellas County district.
Righting old wrongs: Darryl Rouson wants to create a pathway for surviving victims of abuse from the Arthur G. Dozier School for Boys to file claims against the state. 
Smoke 'em …: David Simmons is once again seeking to raise the minimum smoking age in the state to 21.
Is Boomer OK? A House panel turned its attention to guardianship challenges faced by Florida's increasingly aged population.
Save the pills: A House panel advanced a bipartisan bill to reduce wasted prescription drugs.
___
Ed. Note — Sixty Days will be off Monday for Veterans Day, returning Tuesday evening. 
Quote of the Day
"Mr. Trump's fiduciary duty breaches included … distribution of funds to further Mr. Trump's political campaign." — New York Supreme Court Justice Salliann Scarpulla, who ruled that President Donald Trump must pay a $2 million judgment for improperly using his charity to further his 2016 presidential campaign.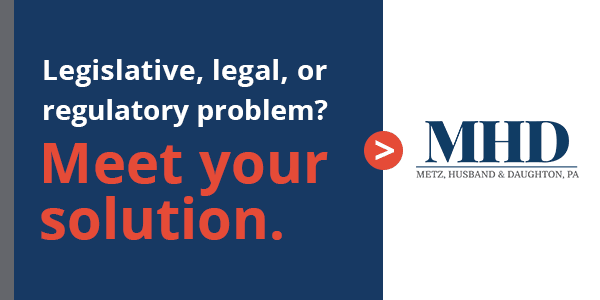 Bill Day's Latest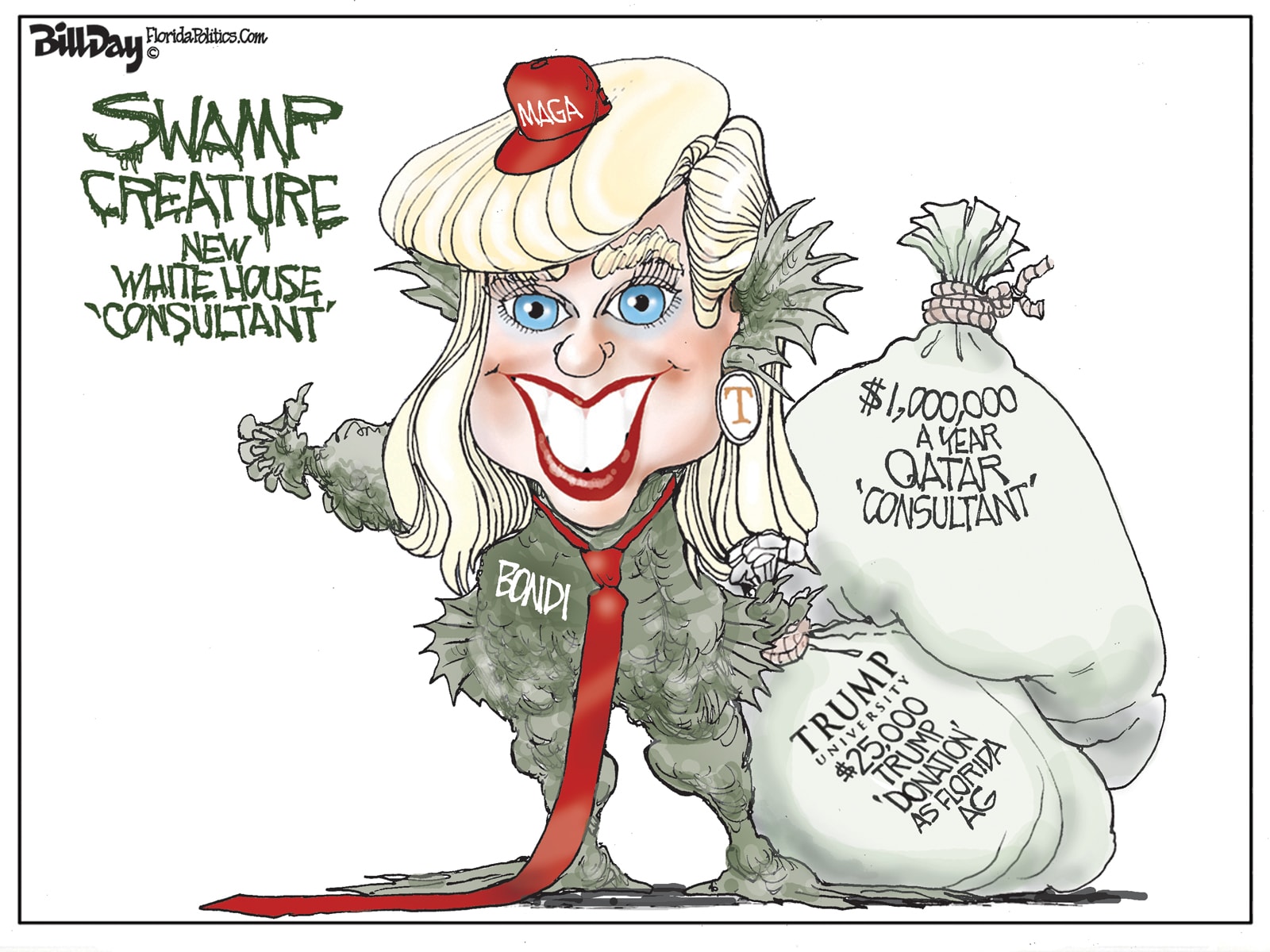 3 Questions
Not so long ago, Joe Saunders held a seat in the Florida House. But in many ways, the same fights are still going on when it comes to LGBTQ rights. Florida Politics spoke to Saunders, now Equality Florida's Senior Political Director, about the organization's priorities heading into the 2020 Legislative Session.
The Florida Competitive Workforce Act seems to grow in popularity but only ever made it to a committee vote once. What's your strategy for advancing the issue?
Saunders: In the 2019 Legislative Session, it was the third-most co-sponsored bill of over 2,000 bills filed. It was beat by the Texting While Driving bill and the bill that was focused on benefits to first responders and firefighters. That's the company it keeps, some of the most popular pieces of legislation filed. In 2019, there were 75 co-sponsors (combined House and Senate) of the Competitive Workforce Act. That included 15 Republicans as named co-sponsors. The number has grown each session to be one of the most popular bills. In 2020, it is unequivocally the most popular, with 52 co-sponsors signed onto the bill already. Whether or not the bill will be heard lies squarely at the feet of leadership in the House and Senate, which is clearly a barrier to debate and conversation. The vast majority of Floridians have told us they support protections from discrimination [for LGBT Floridians]. There is an unprecedented business coalition that supports these protections. It's hard to see why leadership resists this issue, but it's clear if Speaker [José] Oliva and Senate President [Bill] Galvano were willing to let the conversation happen and bills to be heard, these bills would pass.
Courts recently threw out a Tampa ordinance on banning the practice of conversion therapy, which Rep. Michael Greico has said is all the more reason for a state bill. How will you handle that bill differently this Session?
Every time the LGBTQ community makes advancements at any level of government, the opponents to our existence and protections for our families find a way to push back. Bans on the practice of conversion therapy have begun to pass at the local level, in part because the Legislature refused to act in a way that could just deal with all 22 million Floridians at the state level. But we have seen cities and counties begin to tackle this, over 20. The social conservative movement has said let's take it into the courts, and that happened in Tampa and a few other places. That hasn't curbed the momentum or passion cities and counties have for tackling this issue. They see it as a public health crisis and frankly a consumer fraud issue. This is selling junk science to parents who are in the middle of a really intense moment for their families. When a child comes out to parents, it's a process and a moment of real vulnerability to family. Governments at the local level are stepping up to say you can't peddle junk science that everyone in the medical and psychiatric community agrees is equitable to child abuse. But the action in courts further compels the state Legislature to act and address this right now. Follow over a dozen states who have passed state-level conversion therapy bans. In Orlando, there was recently a rally in Lake Eola Park of practitioners, faith leaders, and folks who believe that conversion therapy is a viable way to address a problem we don't think exists. There are people engaged in this practice in this state and lots of documented evidence and presence showing this exists.
What will be the other major priorities of Equality Florida this session?
In the LGBT space, we like legislation sponsored by Rep. Anna Eskamani and Sen. Darryl Rouson that would address discriminatory practices of private schools in Florida that receive public voucher dollars. It has become clear institutions, some religious and some not, take dollars from state vouchers but will openly discriminate against LGBTQ students and block enrollment or make them take pledges to denounce being gay. We also have concerns about legislation filed by Chair Bob Rommel related to preemption to prevent local governments from regulating employment relationships. We don't think the was introduced for the purpose of affecting nondiscrimination ordinances, but 60% of state residents are covered by LGBTQ-inclusive employment protections. But our concern is, as written, HB 305 would dramatically impede those protections. That could have devastating effects on dozens of cities and counties if you repeal those protections without protecting them otherwise.

Lobby Up
While lawmakers were finishing up the latest committee week in the Capitol today, many of the top minds in Florida telecommunications were making their way to Orlando for Florida Internet & Television's annual conference, FITCon 2019.
The conference kicked off at noon with a panel on the state's connected economy, followed by a discussion on the evolution of political messaging in the digital age.
But the annual event is just a small part of what Florida Internet & Television does. FIT is a partnership of most major telecom companies operating in the Sunshine State. Atlantic Broadband, Charter Communications, Comcast, Cox and Mediacom are among their members.
While those companies certainly have their own interests — and their own lobbyists — they often align when it comes to public policy. All want the Sunshine State to be as connected as possible, whether through eliminating barriers to the 5G wireless rollout or nixing regulations that slow down the expansion of broadband into rural communities.
On those issues, they advocate with a united front. Florida Internet & Television has its President and CEO, Brad Swanson, make the rounds at the Capitol, but he's got a substantial team of advocates helping him move the needle on the association's priorities.
Joining him on the lobbying team are Jon Johnson and Travis Blanton of Johnson & Blanton; Jorge Chamizo, Charles Dudley, Nichole Geary, Cory Guzzo and Melissa Ramba of Floridian Partners; Christopher Dudley and James McFaddin of The Southern Group; James Harris; and Wallace McGee of GMA.
Breakthrough Insights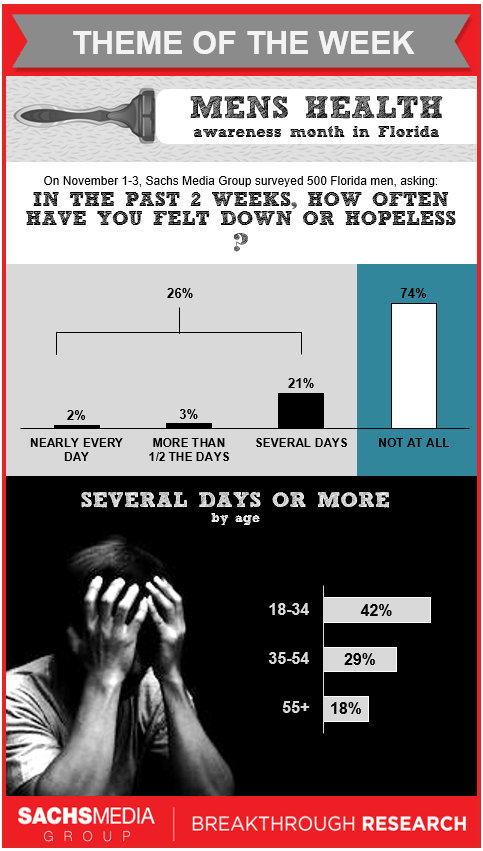 The Next 24
The Florida Historical Commission will meet at 9 a.m., R.A. Gray Building, 500 S. Bronough St., Tallahassee.
A group of local students is scheduled to demonstrate to urge lawmakers to take action against climate change. That's at 9 a.m., Old Capitol steps.