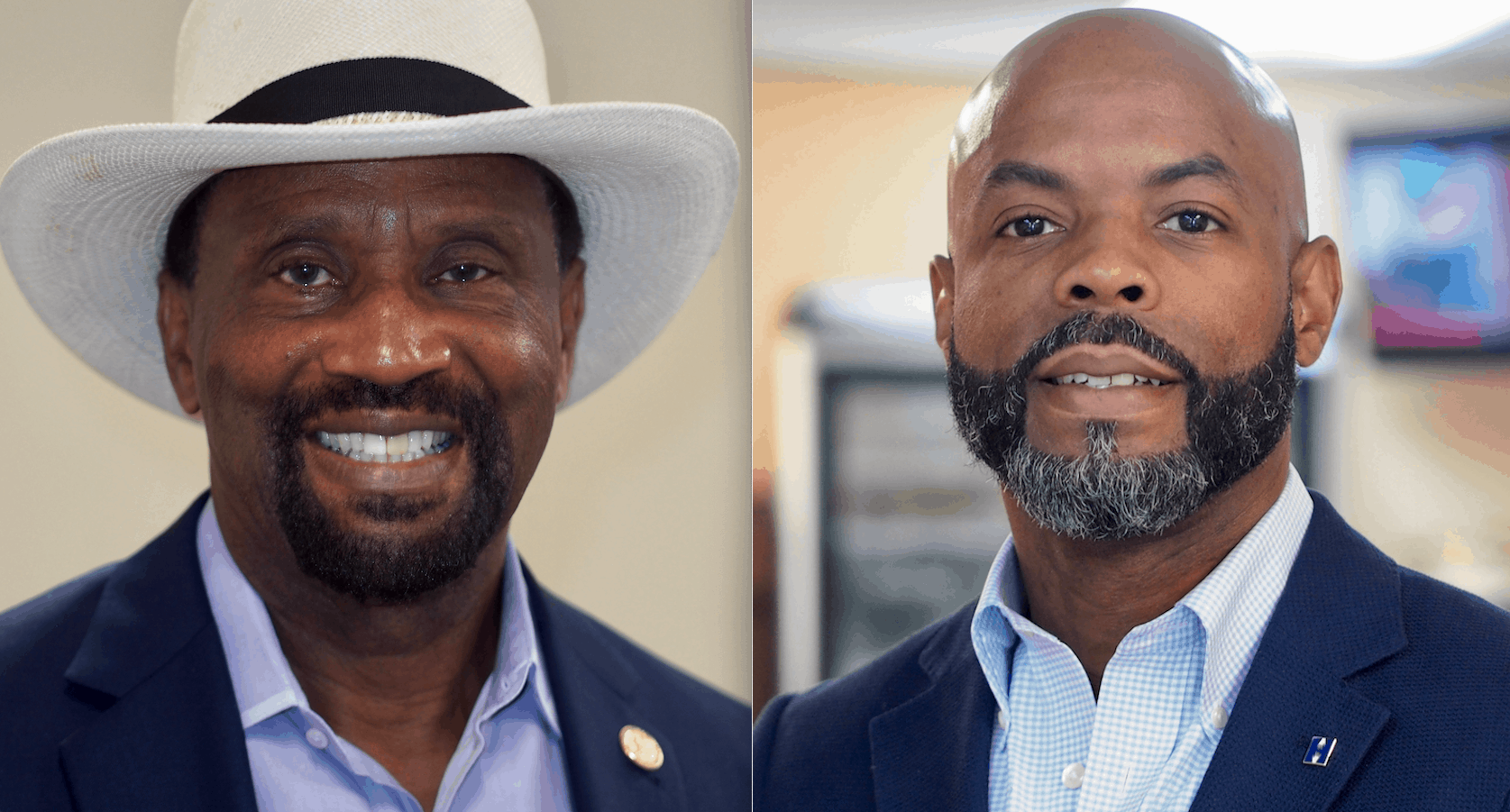 Runoff election set for Dec. 3
Political newcomer Bakari Burns and political veteran Gary Siplin are heading for a runoff election on Dec. 3 for the open District 6 seat on the Orlando City Council.
Burns, who runs a chain of nonprofit health care clinics in Central Florida, came out on top in Tuesday's municipal elections with 46 percent of the vote and former state Sen. Siplin managed 39 percent. Third candidate Lawanna Gelzer, a longtime City Hall community activist who has run for the City Council unsuccessfully several times, finished a distant third with 15 percent and was eliminated.
Their race is the last remaining question for the 2020 Orlando City Council, as Mayor Buddy Dyer won in a romp over two challengers Tuesday, and two other Commissioners, Tony Ortiz and Patty Sheehan, were elected by default because neither was challenged in their bids for another term.
Burns and Siplin are vying for the District 6 being vacated by Commissioner Sam Ings, who lost Tuesday to Dyer. The district incorporates a handful of low-income, mostly African American neighborhoods including Washington Shores and Richmond Heights, but stretches southward to include Universal Orlando Resort and the northern half of the International Drive corridor, with a handful of more affluent neighborhoods.
Burns, 45, is a steady, behind-the-scenes force, serving on community boards and commissions while building a seven-clinic chain of his Orange Blossom Center for Family Health to provide health services in low-income communities throughout Central Florida.
Siplin, 64, is the old pro politician, connected, experienced in campaigning and dealing. He spent 12 years in Tallahassee including 10 in the Florida Senate. His wife Victoria Siplin is an Orange County Commissioner representing much of the same area. He touts Tallahassee connections, including a friendship with future Senate President Wilton Simpson. Siplin also has baggage from a couple of minor scandals, but nothing he worries about.
Yet Tuesday's election was the third failure in a row for Siplin, who lost a bid to retake his seat in the Florida Senate when he was defeated by Geraldine Thompson, now a state Representative, in 2014, and then lost another bid to try to reclaim the seat against now state Sen. Randolph Bracy in 2016.