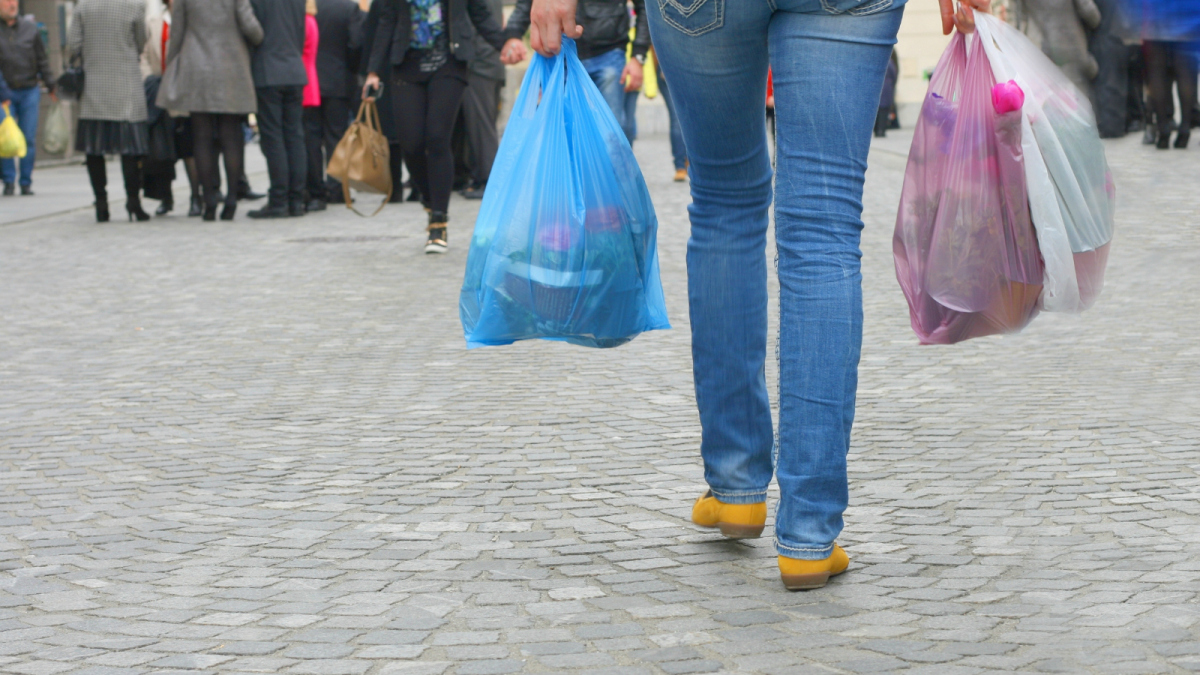 The legislation serves as a companion measure to a bill filed by Sen. Linda Stewart.
Democratic state Reps. Anna Eskamani and Michael Grieco are once again pushing a bill (HB 6043) that would allow local municipalities to ban single-use plastics such as plastic bags.
Florida law currently blocks local governments from acting on the issue. "[N]o local government, local governmental agency, or state government agency may enact any rule, regulation, or ordinance regarding use, disposition, sale, prohibition, restriction, or tax of such auxiliary containers, wrappings, or disposable plastic bags," the current law reads.
Eskamani and Grieco attempted to change that with a bill last Session, which would strike that portion of the statute. But the bill died in committee.
Now, the duo is back with another attempt ahead of the 2020 Legislative Session. The legislation serves as a companion measure to a bill filed by Sen. Linda Stewart in August (SB 182).
"Removing the state's preemption on banning single-use plastic and Polystyrene is not only the right thing to do, it's the smart thing to do," argued Grieco, a former Miami Beach Commissioner.
"As a former city official myself, I firmly believe in the power of local control, alongside the importance of protecting our environment at a place-based level."
But with Republicans in control — and fresh off an effort by Republicans last Session to go further and ban plastic straws as well — the bill will likely suffer the same fate this time around.
Despite the state preemption of the issue, several local governments have recently sought to push forward with various ordinances that would ban single-use plastics in their respective municipalities.
But Gainesville, Palm Beach and Surfside have all walked back those bans under the threat of legal challenge.
Coral Gables, however, has pushed through with its challenge to the state preemption.
The city has undergone a years-long court battle over local rules banning certain plastics and polystyrene foam. A Miami-Dade County state court judge initially ruled in favor of Coral Gables, finding the state law was "unconstitutionally vague."
But when the case was appealed to the Florida Third District Court of Appeal, that court saw it differently, ruling the Coral Gables ban was indeed preempted by state law.
In August, Coral Gables officials approved an appeal to the Florida Supreme Court.
The bill from Eskamani and Grieco would remove the need for legal wrangling going forward.
"Some environmental problems are tough to tackle, but this one is simple," Eskamani said.
"State officials often express support for small government policies, and yet we continue to allow big government policies like preemption on single-use plastic to persist. I'm proud to champion local-government control and to support environmental protection across our state."
Republican lawmakers approved a bill during the 2019 Session that would have also blocked local bans of single-use plastic straws. But Gov. Ron DeSantis vetoed the legislation, saying local bans on straws have "not frustrated any state policy or harmed the state's interest."