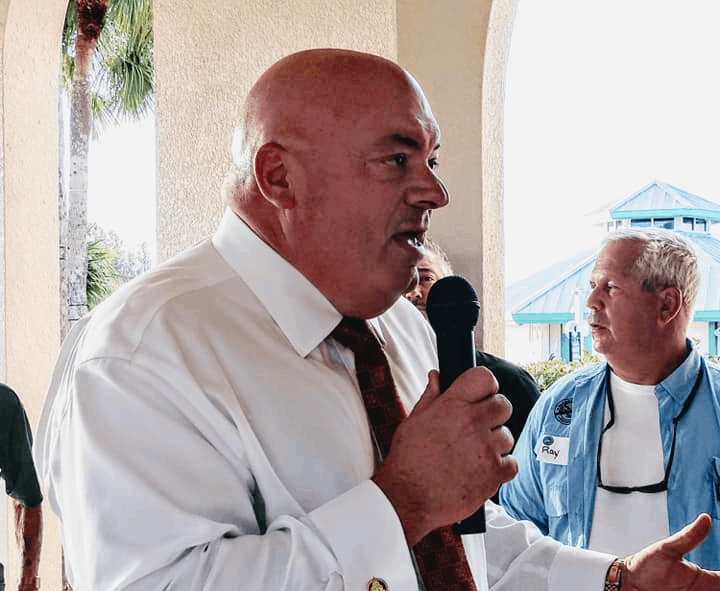 Lee County Commissioner previously expressed interest in succeeding Francis Rooney.
Lee County Commissioner Cecil Pendergrass won't run for Congress—at least not right now.
When asked if he's still considering a run for higher officer, Pendergrass told Florida Politics, "Not at this time."
It's a change in tone from late October, when the Fort Myers Republican expressed confidence he could set himself apart from a large field of contenders.
"The only contender is the millionaire who can self fund their race," he said at the time. "The others are not an issue due to special interests. We need a strong presence and consistent message for our area of swfl (Southwest Florida)!"
Pendergrass' apparent departure still leaved a long list of potential successors to U.S. Rep. Francis Rooney, who won't seek a third term. Rooney was elected to Florida's 19th Congressional District in 2016.
State Rep. Dane Eagle announced on Wednesday he was running and raised more than $100,000 in his first 24 hours.
Dr. William Figlesthaler, a Naples urologist, has also opened an account with the Federal Elections Commission. He told NBC-2 he will run as a pro-Donald Trump conservative.
Meanwhile, Sen. Lizbeth Benacquisto, a Fort Myers Republican, announced this week she won't run for the open seat. State Rep. Spencer Roach, a North Fort Myers Republican, also pulled his name out of contention after briefly considering a run.
But plenty of candidates' status remains unknown.
State Reps. Heather Fitzenhagen, of Fort Myers, and Bob Rommel, of Naples, confirm to Florida Politics they are still mulling a run. South Florida Water Management District Chair Chauncey Goss said earlier this week he has not made a decision about running.
State Rep. Byron Donalds, a Naples Republican, has expressed interest in the race, and so has Lee County Commissioner Brian Hamman.
Other names mentioned as potential candidates include former Minnesota House Minority Whip Dan Severson, Fort Myers Mayor Randy Henderson, former Lee County Sheriff Mike Scott, former state Rep. Gary Aubuchon and radio host Drew Steele.