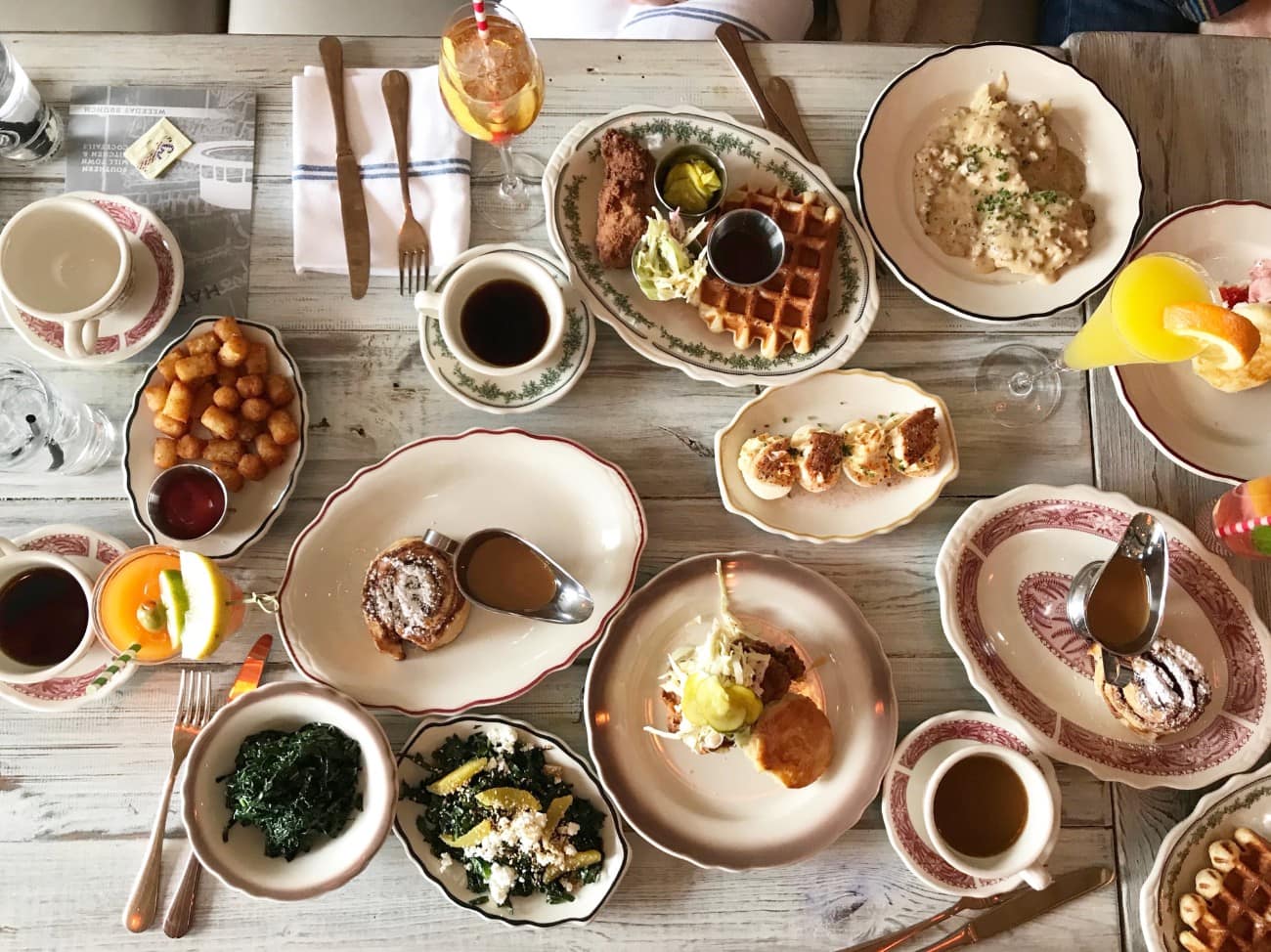 A brunch buffet's worth of real-time reporting on weeks leading up to Session.
We saw the first of the last three committee weeks before the 2020 Legislative Session, and we're still waiting for fireworks — figuratively speaking.
That doesn't include last week's bill that would legalize actual fireworks on specified holidays. Because, really, how many of us enjoy lying on those forms that we're only going to scare birds off our farm?
So what else? Lawmakers considered creating a state-sanctioned "Guide to a Healthy Marriage" (with no mention of the percentage of lawmakers who are divorced), extending the life of VISIT FLORIDA (as Richard Corcoran used to say, " … gosh, when I killed them, they stayed dead"), and the benefits of banning bans on sunscreen (save the coral and so forth). 
But first …
— The deal to save EFI —
Enterprise Florida, under new CEO Jamal Sowell, is taking an aggressive stance on saving its own bacon.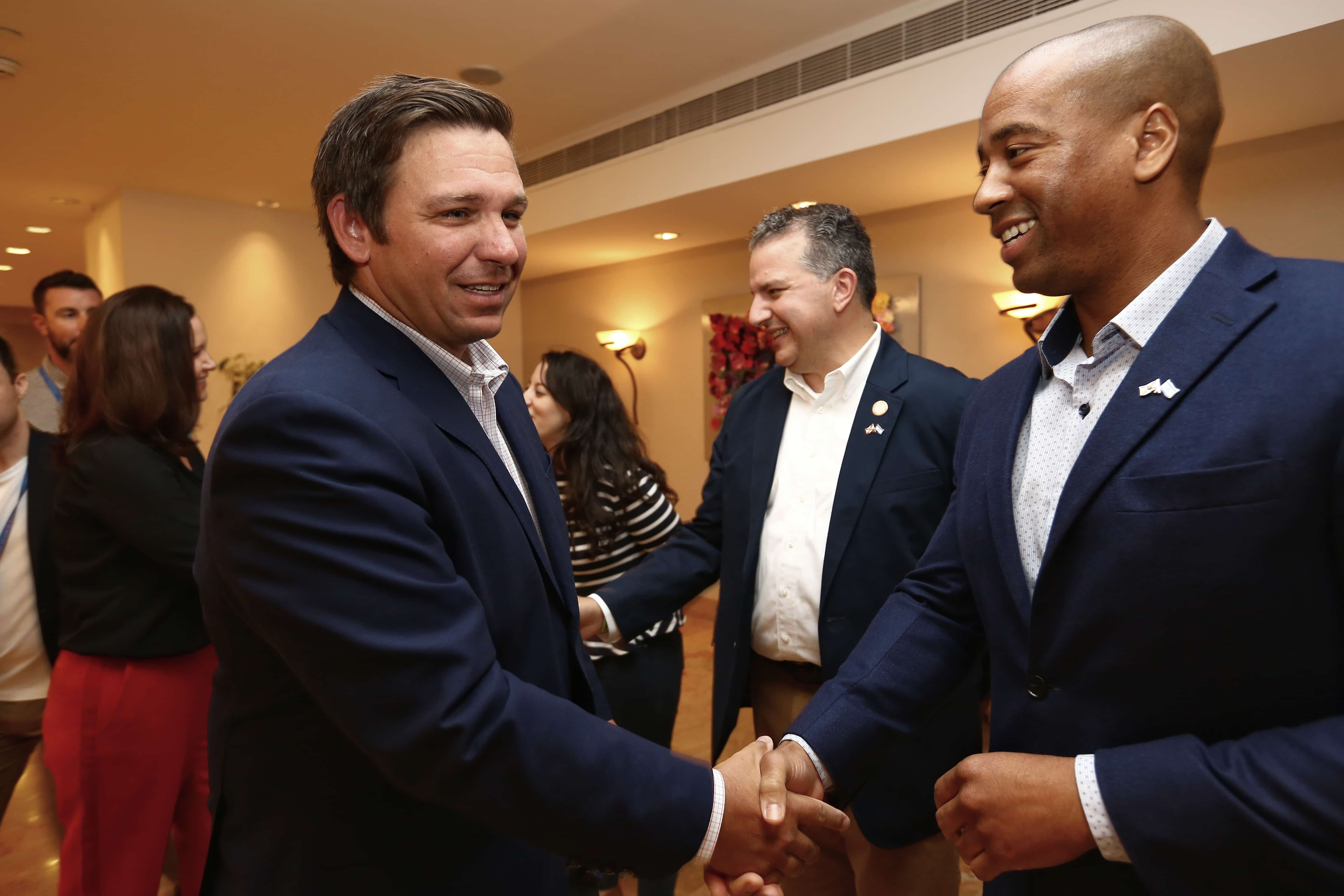 — The latest: The state's jobs creating agency "gave an interesting legislative update," according to one source familiar with the situation. 
— The skinny: EFI's Stakeholder Council, composed of local economic development organizations across the state, held an Oct. 16 conference call. 
— The drop: EFI's senior VP for business development, Timothy Vanderhoof, disclosed Gov. Ron DeSantis' plan for the 2020 Session to get the agency fully funded and get the Qualified Target Industry tax-credit program renewed. 
— But how? Vanderhoof, according to the source, said the EOG's offer to the House would include proposing "a repeal of several incentive programs currently on the books, but not funded." (It wasn't clear which ones he was talking about.) 
— Saving face: Vanderhoof said that by "giving up those unfunded incentive programs, both 'Oliva and the Governor come out looking good.' "
The upshot was that he urged everyone on the call "not to storm Tallahassee with pitchforks, but to let this all work out," the source said. 
— Going to Colombia —
Lt. Gov. Jeanette Núñez announced she's leading a delegation of small and mid-sized businesses on an export sales mission to Bogotá, Colombia. 
— The deets: The mission, coordinated by Enterprise Florida (EFI) will take place Nov. 18-21, and will include reps from 19 Florida manufacturing and exporting firms "who will be matched with Colombian importers through the United States Embassy's Gold Key Program in pursuit of long-term trade opportunities."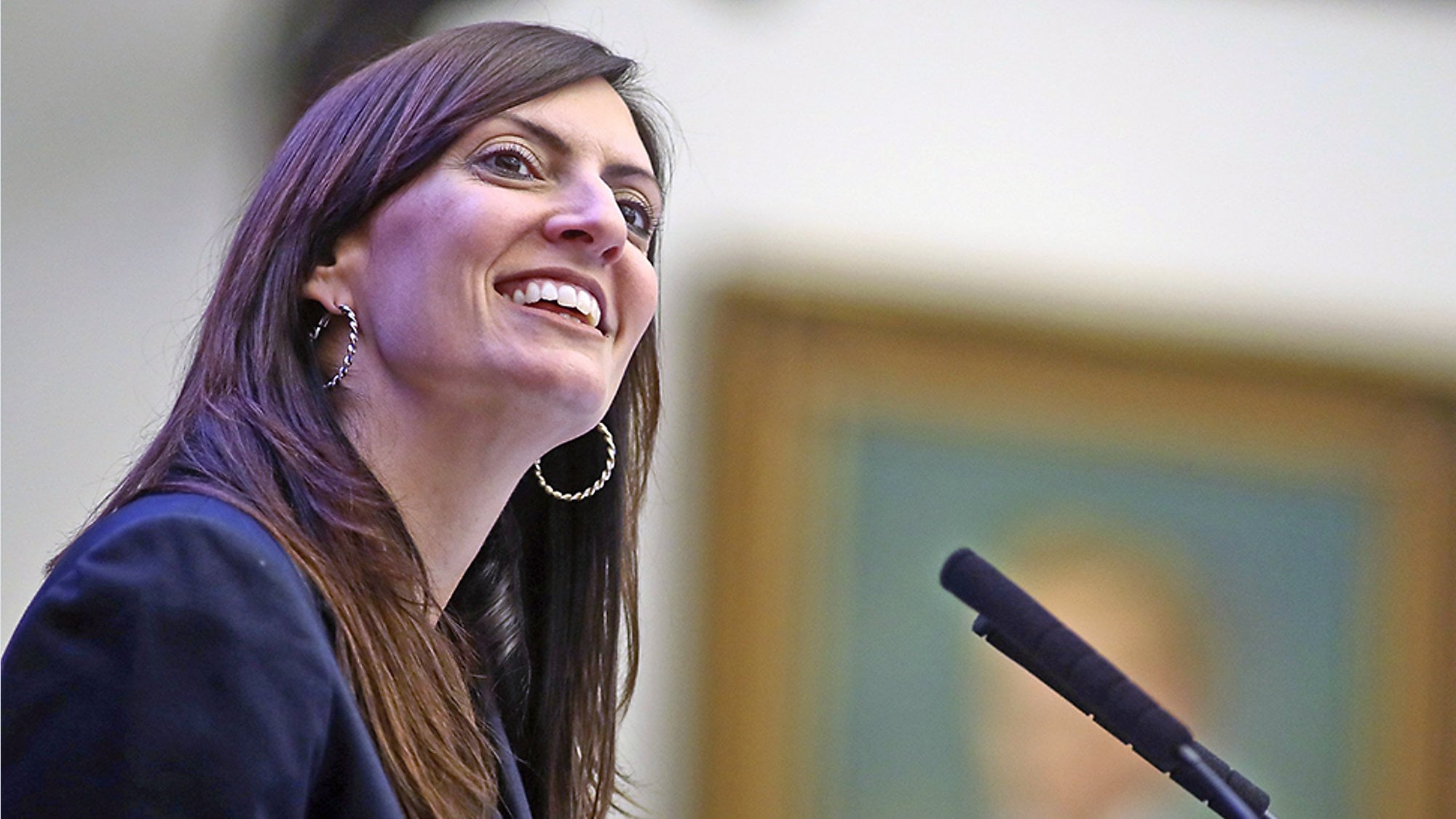 — Quote: "Colombia is an important trading partner for our state, and this mission offers a great opportunity for Florida companies looking to expand their global presence," Núñez said.
— Numbers: "Colombia is the fourth-largest economy in Latin America and has the third-largest population in the region with approximately 49 million citizens," a news release said. 
— Our largest trading partner: "Bilateral trade between the two countries reached nearly $27 billion in 2017. With $7.2 billion in two-way trade, Florida accounts for 27% of all U.S. trade with Colombia — more than any other state."
"International export missions like this one benefit Florida's small and mid-size businesses by helping them access new markets for their Florida-made goods and services," said Enterprise Florida CEO Sowell, who also serves as Florida Secretary of Commerce.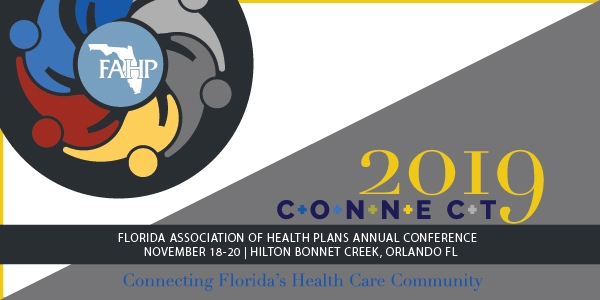 — 'Big red bus' rolls on —
The Florida Education Association "Fund Our Future" bus tour in support of public education heads to South Florida for its fourth week on the road, starting in Brevard County on Tuesday and reaching the Florida Keys on Saturday.
— What is it? Fund Our Future is a campaign to urge Florida's Legislature to invest in public education — in the success of students in public schools, and in recruiting and retaining teachers and school support staff.
— Where it's been: During the first three weeks of the tour, the bus traveled to events and school visits sponsored by local education unions in Bay, Gadsden, Washington, Okaloosa, Santa Rosa, Escambia, Leon, Suwanee, Gilchrist, Bradford, Alachua, Marion, Hernando, Manatee, Collier, DeSoto, Pinellas and Hillsborough counties.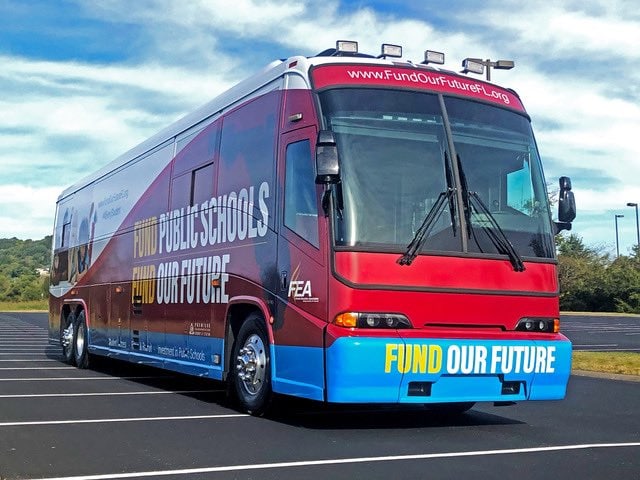 Here is the tour-stop schedule for the upcoming week: 
— Tuesday, Nov. 12, Brevard County: FEA and local community leaders and Brevard Federation of Teachers (BFT) retirees will share breakfast and discuss education issues, 9:30-10:30 a.m. at the BFT office, 1007 Florida Ave., Rockledge.
— Tuesday, Nov. 12, Brevard County: The bus makes a stop at Stone Magnet Middle School, 1101 E. University Blvd., Melbourne, for a faculty lunch, 12:15 p.m.-1:45 p.m. 
— Tuesday, Nov. 12, Brevard County: FEA officers are scheduled to speak at a general meeting of the Brevard Federation of Teachers, 5-7 p.m. at Gulf View Elementary Magnet School, 1530 S. Fiske Blvd., Rockledge.
— Wednesday, Nov. 13, Okeechobee County: Students and community members will gather for a special assembly, 9-10:30 a.m. at Okeechobee High School, 2800 U.S. 441, Okeechobee. FEA officers will address the group.
— Wednesday, Nov. 13, St. Lucie County: The bus stops for a school visit, 12:30-2 p.m. at Fort Pierce Westwood Academy: The WEST Prep Magnet, 1801 Panther Lane, Fort Pierce.
— Wednesday, Nov. 13, Palm Beach County: A Public Education Forum with students, including young people involved in the Connect to Greatness program, will be held 5:30-7:30 p.m. at the office of the Palm Beach County Classroom Teachers Association, 715 Spencer Drive, West Palm Beach.
— Thursday, Nov. 14, Miami-Dade County: The United Teachers of Dade (UTD) hosts a Progressive Leaders Community Lunch, noon-2 p.m. at the union's office, 2200 Biscayne Blvd., Miami. Randi Weingarten, president of the American Federation of Teachers (AFT), will attend.
— Friday, Nov. 15, Broward County: The Broward Teachers Union (BTU) holds training for its representatives, 9-11:30 a.m. at the Sunrise Civic Center, 10610 W. Oakland Park Blvd., Sunrise.
— Friday, Nov. 15, Broward County: Media are invited to attend a bus-side news conference sponsored by BTU, 11:45 a.m.-noon in the driveway of the Sunrise Civic Center. More than 300 BTU educators will surround FEA officers, BTU President Anna Fusco, Broward PTA President Earlyn Barton, and other community leaders, parents, community activists and legislators wearing "red for ed." For information on the event, contact Carol Herz of BTU, (954) 486-6250 or (954) 798-8515.
— Friday, Nov. 15, Broward County: A Public Education Summit and lunch will take place 12:30-2:30 p.m. at Sunrise Civic Center. FEA President Fedrick Ingram will deliver the keynote address to BTU educators and community activists.
— Saturday, Nov. 16, Monroe County: The bus tour winds up the week's schedule with a trip to the Florida Keys for a Public Education Forum, 10:30 a.m.-1 p.m. at Coral Shores High School — Performing Arts Center, 89901 Old Highway, Tavernier. The event features a panel discussion with an FEA leader, United Teachers of Monroe (UTM) President Holly Hummell-Gorman and Sue Woltanski, Monroe County School Board member and Accountabaloney blogger.
— Manny Diaz v. Miami Herald — 
Diaz is firing back after a Miami Herald opinion piece criticized his bill that would exempt the names of applicants for a college president position from the state's public record laws until finalists for the job have been narrowed down.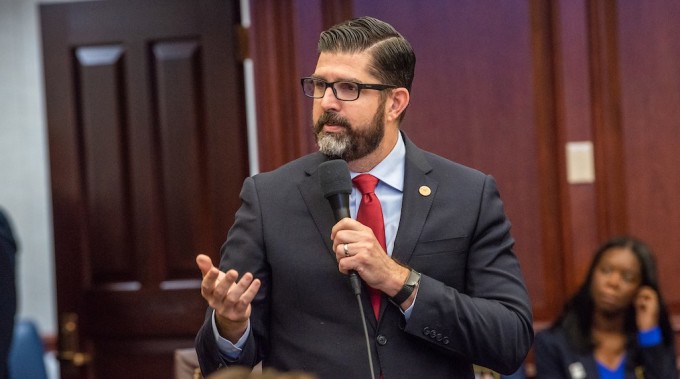 — Still going: At issue is the recently-restarted search for a new president of Miami-Dade College, a position which the Miami Herald's Fabiola Santiago argued Diaz might be angling for with his bill.
— The allegation: "Why is he so intent on keeping the MDC search secret?" Santiago wrote of Diaz. "Is the Senator interested in the job himself or is he playing the field on behalf of political amigos?"
— Not so fast: Diaz denied the Miami-Dade College search had anything to do with the bill. The search firm hired to conduct the new search — after the initial process was abandoned — promised a Feb. 2020 end date. 
— Not me, he said: The measure from Diaz would not go into effect until signed after Session concludes in March 2020. "This has not been geared to Miami-Dade," Diaz said of his bill. "I didn't even think of it because it's not going to be in effect."
— More work: Diaz reiterated he was not interested in the job at this stage of his career. "I have a lot of work still to be done in the Senate." He called speculation his measure would benefit him in the ongoing Miami-Dade College search "reckless" and "not based on facts."
— So why the bill? Diaz says he's aimed at promoting applications from top-tier candidates, who may be leading another university and not want it known they're scoping out a new gig. "Failure to have these safeguards in place could have a chilling effect on the number and quality of applicants available," his bill reads.
— Not all in the dark: The bill would shield names and identifying information from being public early on in the search. But once a final group of at least three applicants has been decided upon, those names must be made public at least 21 days before a final vote. 
"If someone wants to disagree with the policy, on the merit of the policy, I have no problem with having that discussion," Diaz said.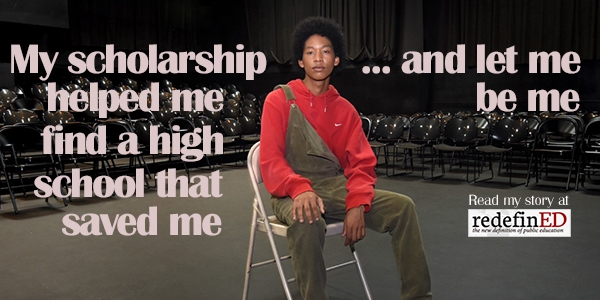 — Spotted — 

Caitlin Murray is leaving her job as director of government affairs for the Florida Office of Insurance Regulation, where she has been since 2015, for a new job in D.C. Spotted at her going-away party:
Keaton Alexander, Ellen Anderson, Josh Aubuchon, Slater Bayliss, Elizabeth Boyd, Jim Browne, Michael Carlson, Chris and Ashley Chaney, Blaine Cherry, Matthew Choy, Richard Coates, Chris and Jenny Coker, Erin and Len Collins, Jim Cordero, Rebecca DeLaRosa, Angela and Hayden Dempsey, Ben Diamond, Joe Endicott, Sam and Jay Ferrin, Elizabeth Fetterhoff, Mike Fischer, David Francis, Mike Grissom, Bill Helmich, John Holley, Evan Jenne, Carolyn Johnson, Lance Lozano, Jim Magill, Andrew Marcus, Kim McDougal, James McFaddin, Tim Meenan, Chelsea Murphy, Beth Murray, Tim Nungesser and Natalie Kato, Evan Power, Foyt Ralston, Marc Reichelderfer, Kevin Reilly, Robert Reyes, Joy Ryan, Rob Schenck, Pierce Schuessler, Samantha Sexton, Meredith Snowden, Gina and Chris Spencer, Meredith Stanfield, Alan and Sarah Suskey, Justin Thames, Alan Williams, and Cameron Yarborough.
— 'Let's Be Frank' — 
What's better than 18 holes of golf on a beautiful November day in North Florida?
— We'll tell you what: Eighteen holes of golf that benefit a good cause, of course, in this case, the Leukemia and Lymphoma Society, according to a news release. 
— What is it? The 2nd Annual "Let's Be Frank" Charity Golf Tournament is scheduled for Monday, Nov. 18,, and will be held at the Golden Eagle Country Club in Tallahassee.
— One of the good guys: The event honors the memory of Frank E. Matthews, a lawyer-lobbyist with Tallahassee's Hopping Green & Sams firm, who died in 2017 after a battle against leukemia. He was 61.
— Quote: "Frank was happiest on the links with his friends and associates (unless a horse track was in close proximity)."
The deets: 
— Sign-in begins at 8 a.m., with a shotgun start at 9 a.m.
— Coffee/breakfast and lunch will be provided, and the day includes a raffle and prizes.
— The price is $100 per golfer. Event and hole sponsorships are also available.
— Proceeds go to the Leukemia and Lymphoma Society, "to help find a cure for blood cancers and support other families dealing with their effects."
— Golfers can register via this link.
— Fundraising news! —
Another committee week means another slate of fundraisers for lawmakers' 2020 reelection campaigns.
— The week begins with a joint fundraiser benefiting Democratic Reps. Kamia Brown, Fentrice Driskell and Dotie Joseph. The reception, hosted by incoming Democratic leaders Bobby DuBose and Evan Jenne, gets underway at 5 p.m. Tuesday at the Rootstock Pours+Plates, 228 South Adams Street.
— Right next door, former Ocean Ridge Mayor Jim Bonfiglio will be collecting campaign cash for his second try in House District 89. He came within a hair of winning the seat last year — Republican Rep. Mike Caruso won the race by just 32 votes. His reception will be held at Andrews Restaurant starting at 5:30 p.m.
— Wednesday features the one and only fundraiser for a Republican lawmaker this week. Supporters will have to get up early to attend freshman Rep. David Smith's shindig at the private dining room in Jacob's at the DoubleTree Tallahassee. The reception runs from 8 a.m. to 9:30 a.m.
— The Thursday agenda is wide-open, but Friday brings a fundraiser for Agriculture Commissioner Nikki Fried. The event will be at Sen. Janet Cruz's home in Tampa — those making the trek can be thankful for lack of committee meetings on Friday.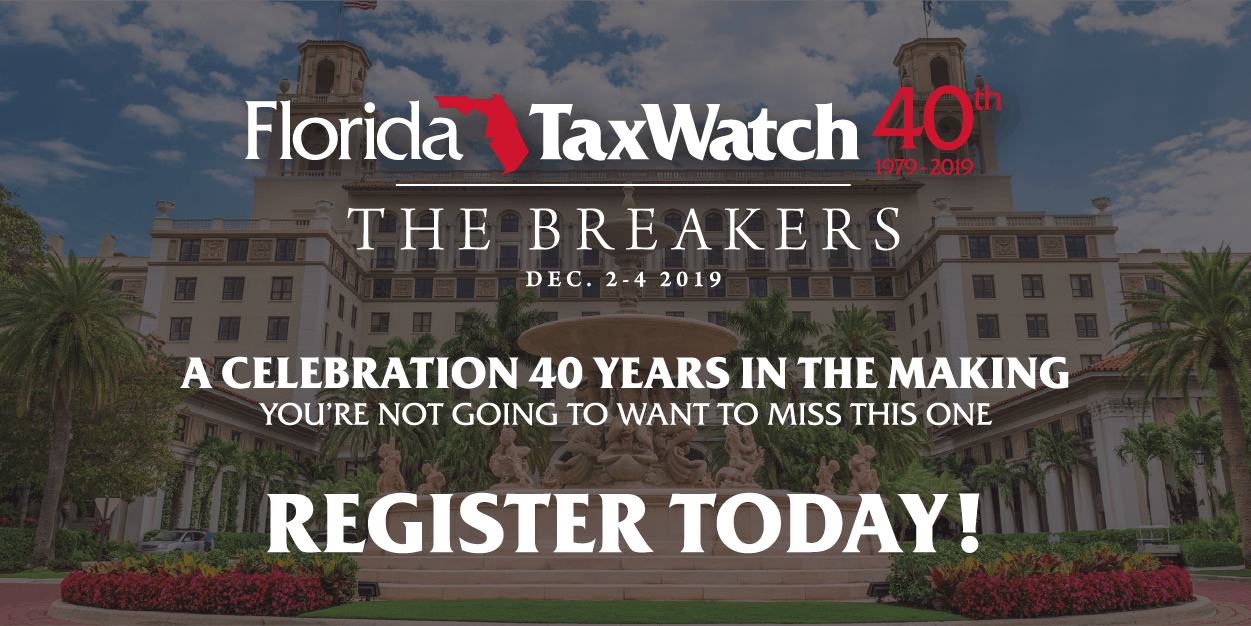 — Brunching out — 
One of the most pleasant destinations for Sunday brunch in Tallahassee has to be the outdoor porch at Table 23, located in a historic home in the heart of Midtown.
— The setting: This restaurant exudes a certain 'special occasion' vibe, but there's nothing stuffy about the place. Awnings and outdoor drapes protect the patio in the case of rain, or you can eat inside in a classic dining room.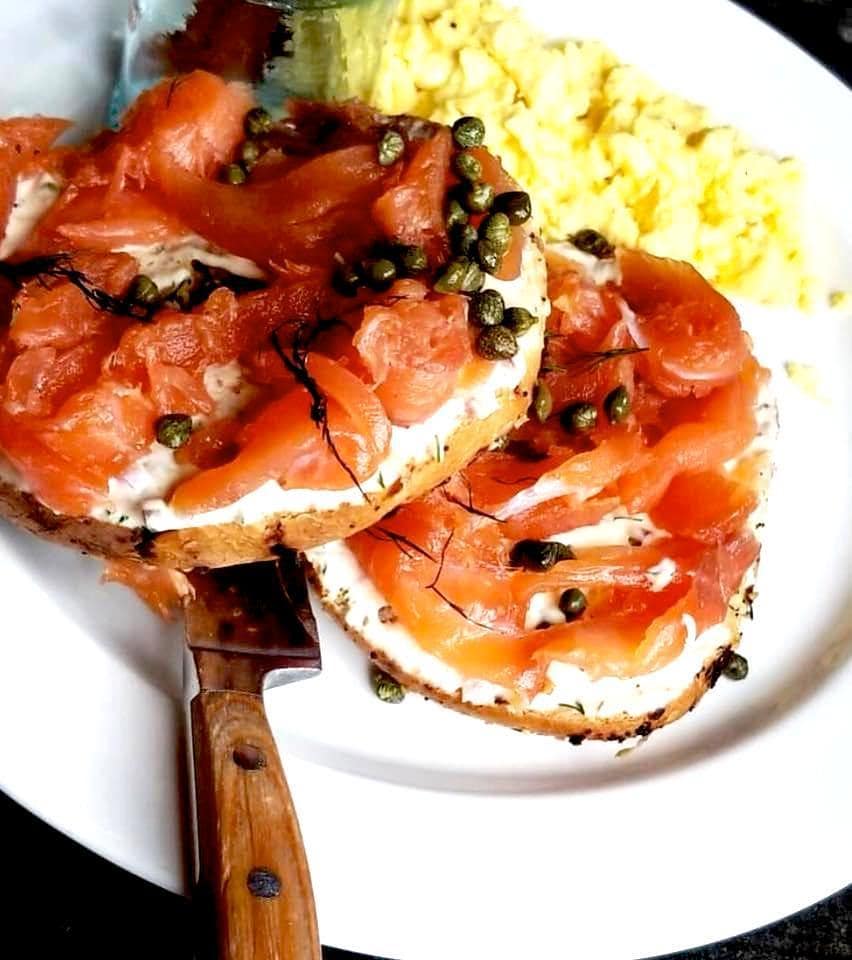 — The porch: A wraparound porch is a backdrop for Southern charm amid shady oaks. Elevating the décor are elegant red curtains, tiny white lights and at the bar, crystal chandeliers.
— The menu: Offerings feature an array of starters, salads, sandwiches and larger plates including chicken and waffles, shrimp and grits, peach cobbler French toast and biscuits and gravy. 
— Bottomless bubbles: Diners can savor Champagne while devouring a crab cake Benedict or bagels and lox in a laid-back atmosphere, reflecting the tone set by personable owners Joe and Mandy Lemons, who opened Table 23 (named for many personal connections to the number) in 2016. 
The deets:
Hours: Brunch from 10 a.m. to 2:30 p.m. Sunday. 
GPS: 1215 Thomasville Rd., Midtown Tallahassee. 
Digits: (850) 329-2261