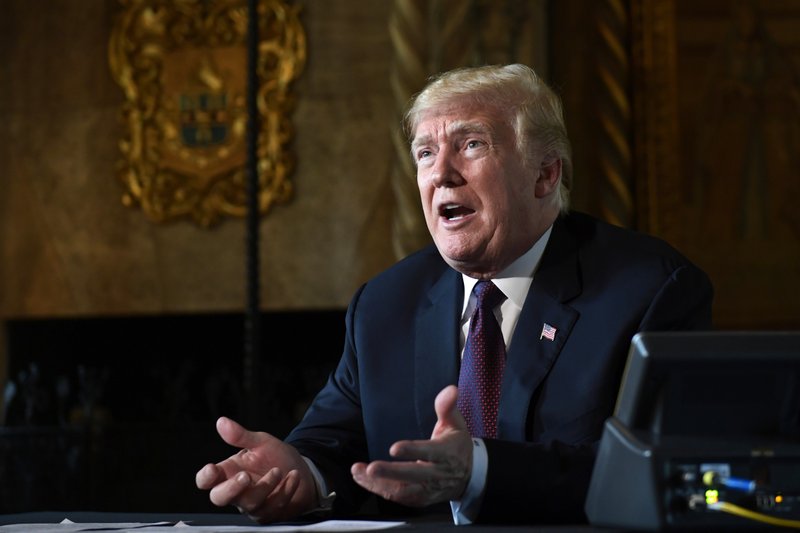 In this world turned upside down, county leaders show support for the President by restricting news.
I admit to (almost) stifling a laugh when the Citrus County Commission refused to pay $2,700 so the public library could offer a New York Times subscription.
It is such a goober move. It's a late-night comedian's dream, particularly the predictable quip by Commissioner Scott Carnahan about "fake news."
But, you know what? There is nothing funny when leaders use their political office to censor content they dislike.
Commissioner Ron Kitchen Jr. basically admitted as much.
"Guess what we're attacked for: Some of us support the President of the United States," he said. "I'm not backing off one inch."
Restricting the free flow of information guaranteed by the First Amendment is a novel way of showing support. By the way, the President swore to uphold that Amendment.
To their credit, residents pushed back hard against the decision.
The Citrus County Chronicle offered its readers an online poll on this issue. Out of about 1,100 responses, around 750 said they were either "disappointed" or "aghast" at the decision.
The decision also could cost the county a lot more than the $2,700 it saved on the subscription.
John Pricher, director of the Citrus County Visitors Bureau, told the Chronicle that tourists are canceling trips to the area because of what the commissioners did.
"They disagree with it, and most say they're not coming to the area because of it or they're changing their plans," Pricher said. "I'm hoping that it's just a vocal minority, and things just continue to move forward."
Maybe.
But here is something indisputable: Scott Carnahan doesn't have the foggiest idea what it takes to get a story into the New York Times, Citrus County Chronicle, or any other newspaper. And this just in, but the founders guaranteed protections for the press so it could hold the powerful accountable.
Donald Trump would have his followers believe that editors and reporters sit around all day and invent stories like some supermarket tabloid. That's flat out ignorant, and to say otherwise is to bury your head in, oh, the Chassahowitzka Salt Marsh Trails.
The Times is the Holy Grail for reporters and editors, and getting a gig there isn't easy. No one – repeat, NO ONE, assuming they have any brains – will risk their job by knowingly printing fiction.
I put the caveat about "brains" in that previous sentence because the Times once had a reporter, Jayson Blair, print actual fake news. The Times fired him forthwith in 2003 after editors discovered his ruse. Reputable newspapers take their mission seriously, and they admit their mistakes.
Citrus County leaders can't say the same thing.
They just turned censorship into public policy. I guess that's what supporting this president means.