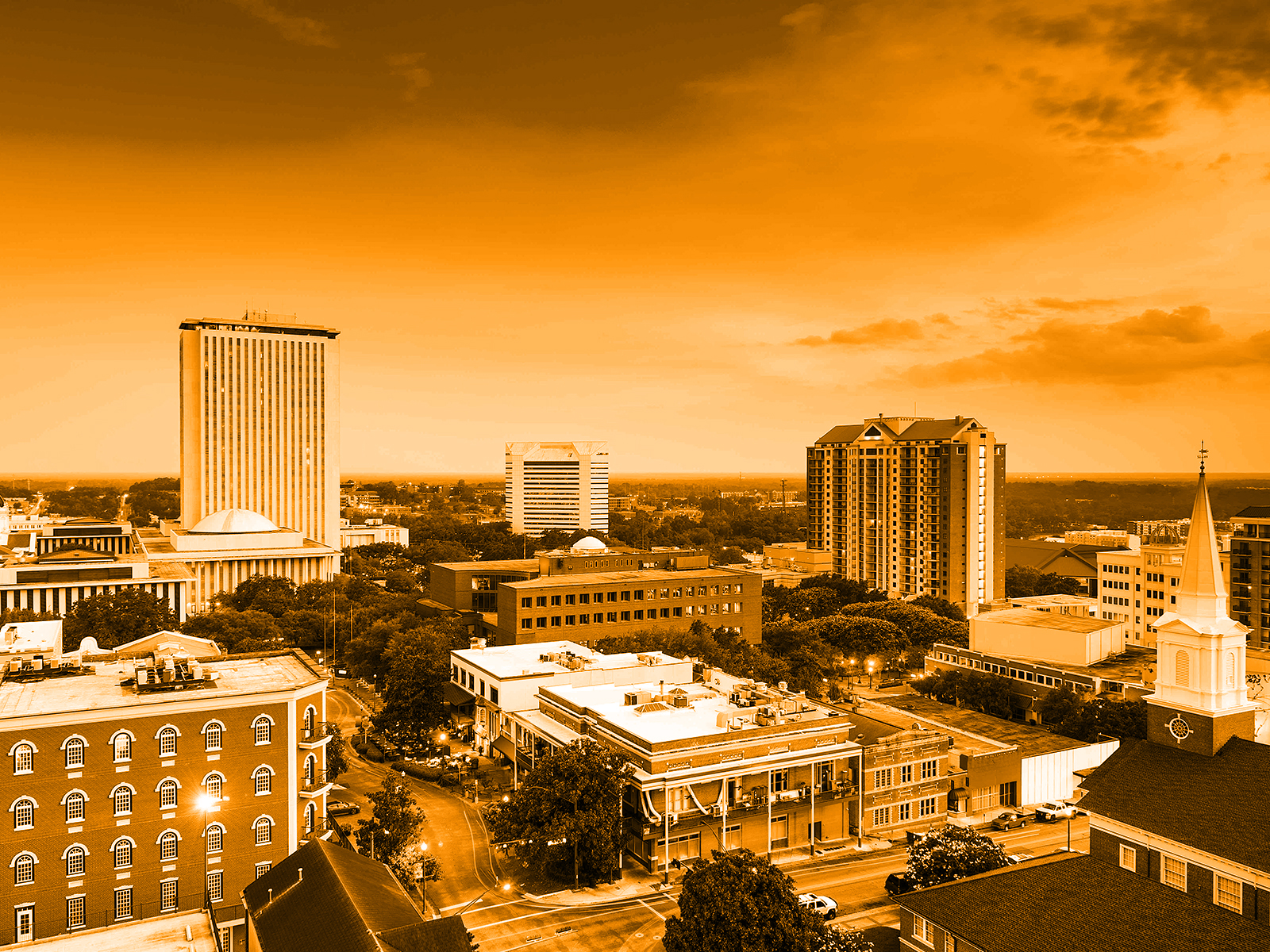 Don't miss your first look at stories driving today's agenda in Florida politics.
Hot take alert — "Don't underestimate Pam Bondi" via Peter Schorsch of Florida Politics
___
Florida will have a few extra Governors, at least for a couple of days.
The Republican Governors Association is holding its annual conference on Nov. 20-21 at the Boca Raton Resort & Club.
The event will see GOP Guvs and Governors-elect gather to "discuss policy priorities, the RGA's electoral success, and how Republican Governors are delivering results in the states." The conference will also see the cohort elect a new chair and vice-chair.
While some of those meetings will be behind closed doors, part of the conference is open to the press, though Sunshine State reporters looking for a gaggle with Gov. Ron DeSantis may need to look elsewhere.
The open press docket for day one features Alaska Gov. Mike Dunleavy, Georgia Gov. Brian Kemp, Iowa Gov. Kim Reynolds, Mississippi Gov. Phil Bryant, Oklahoma Gov. Kevin Stitt and South Dakota Gov. Kristi Noem.
The day two lineup includes Noem, Arizona Gov. Doug Ducey, Indiana Gov. Eric Holcomb, Missouri Gov. Mike Parson and North Dakota Gov. Doug Burgum.
___
State Rep. Paul Renner recognized Veterans Day with a video calling on Americans to put aside political divisions and work together.
The video, titled "United," features Renner alongside several veterans who are joining him in the call for a spirit of cooperation.
"They served in war and in peace. At home, overseas, and in places only a few will ever know about. Some of them were just kids asked to save humanity," Renner, a Palm Coast Republican, says in the video.
The three-minute vid then details the personal stories of veterans spanning several generations, from World War II through modern day.
"While it seems like things are only getting worse, the division is replacing community. America's veterans expect and deserve better. They've earned the right to challenge us to be better," the future House Speaker continues.
Why?
The veterans answer: "I didn't fight in Korea, in Iraq, in Vietnam, in Afghanistan, in the South Pacific, so we could come home and fight each other."
To view the video, click on the image below:
___
Correction — Florida Politics recently linked mailers sent by the Common Ground Project attacking Florida House members to Mercury, LLC. A representative from Mercury said in a statement, "Despite what was recently reported, Mercury has never sent any mail on behalf of Common Ground."
— TODAY'S SUNRISE —
Just in time for Veterans Day, VISIT FLORIDA launches a new military-friendly website to assist service members, veterans and their families on where to go in Florida.
Also, on today's Sunrise:
— A Senate committee will consider a controversial bill requiring minors not only to notify their parents before they get an abortion but also get their consent.
— A former Senate President is involved in a crash in central Florida that kills a pedestrian.
— Should America ditch the electoral college system and start using the popular vote? Sunrise talks with a special guest who believes it's the way to go and is making the same pitch to lawmakers.
— More Florida Men madness: A bongo burglar in the buff and a Disney princess groper.
To listen, click on the image below:
— SITUATIONAL AWARENESS —
—@GovRonDeSantis: Since taking office, I've made it a priority to enhance FL's reputation as the most veteran-friendly state in the nation. @VISITFLORIDA's new military travel hub expands this initiative and builds the bond between Florida and our nation's heroes.
Tweet, tweet:
I am humbled to have participated in the 50th Anniversary Pinning Ceremony for our Vietnam Veterans. May their service be forever recognized by our country and may they be hailed as patriots and heroes. pic.twitter.com/icx2uYQ9Pa

— Jeanette M. Nunez (@LtGovNunez) November 11, 2019
—@SMurphyCongress: Thank you to all who serve and have served. As someone whose family was rescued by the @USNavy and given the opportunity to experience freedom in this great country, I can never thank our veterans enough. (Thanks to our military families too for your sacrifice!) #VeteransDay
Tweet, tweet:
It was great seeing so many friendly faces at the Veterans Day Parade in honor of those who served. Our entire community is grateful for your service and sacrifice, today and every day! pic.twitter.com/G6rmQskEjj

— Rep. Brian Mast (@RepBrianMast) November 11, 2019
Tweet, tweet:
My dad, Anthony Taddeo, was a huge influence on my life. He proudly served our country as a fighter pilot in WWII & Korea. This #VeteransDay let's all take a moment to thank a friend, family member, or neighbor for their service! #WeAreTheLandOfTheFreeBecauseOfTheBrave pic.twitter.com/DgCjqYe5XX

— Annette Taddeo (She/Her/Ella) (@Annette_Taddeo) November 11, 2019
—@BobbyPowellJr: It's shortsighted not to invest in the 2020 Census. In 2010, an estimated 1.3 million residents were left uncounted, costing FL $14.6 billion. There's still time to pass SB 614, which would establish a statewide complete count committee.
—@browardpolitics: Broward Supervisor of Elections Office told @KenevansdncFl, who has voted in every election and lived in the same place for decades, that he was at risk of being declared an "inactive voter."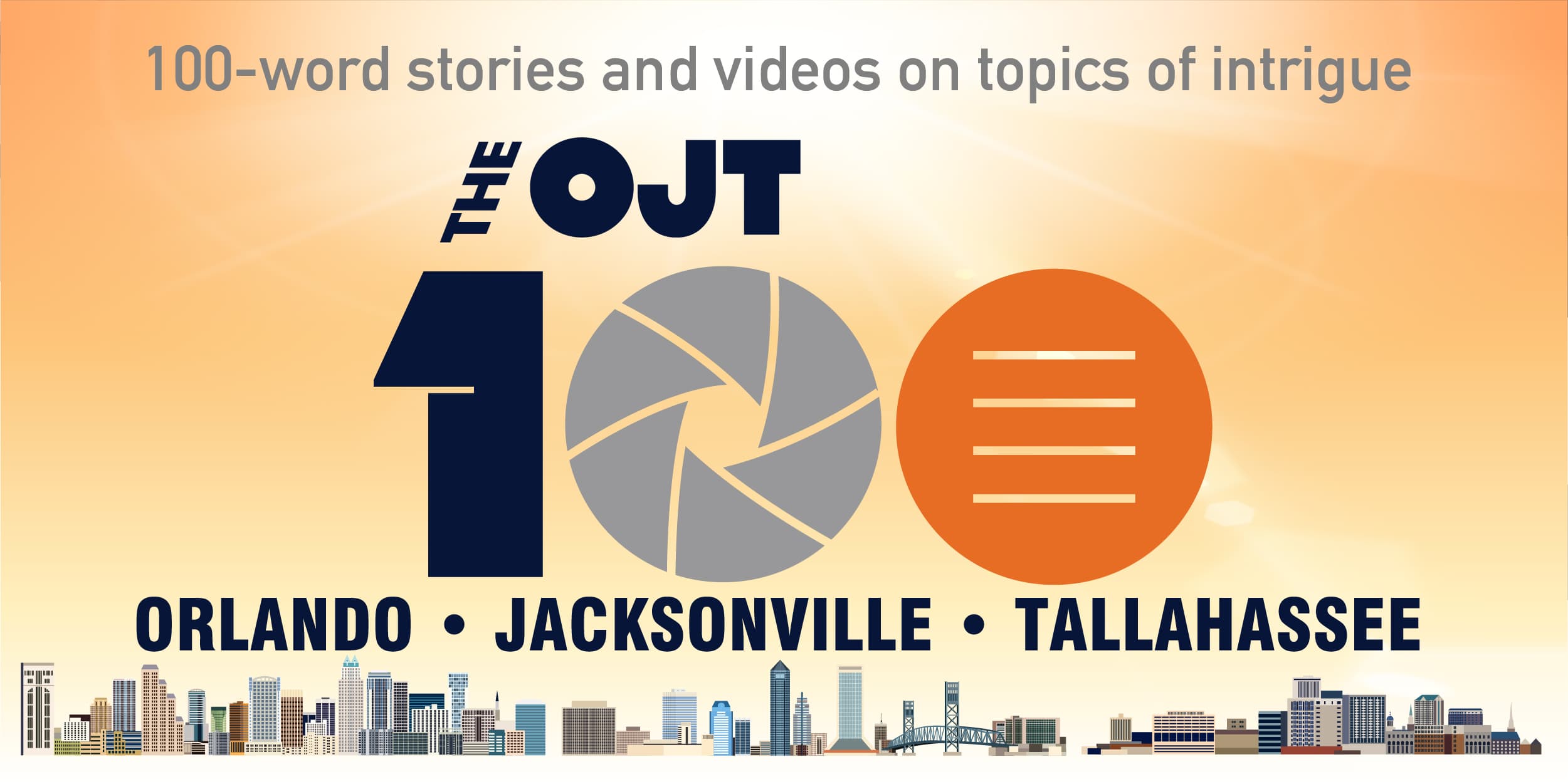 — DAYS UNTIL —
New season of "The Crown" streaming on Netflix — 5; Fifth Democratic debate — 8; "Frozen 2" debuts — 10; Next government shutdown (maybe) — 10; TaxWatch 40th Annual Meeting — 20; Florida chamber's Transportation, Growth and Infrastructure Summit — 23; UK votes on Brexit — 30; "The Rise of Skywalker" premiers — 38; College Football National Championship — 62; 2020 Session begins — 63; Florida TaxWatch State of the TaxPayer Dinner in Tallahassee — 64; New Brexit deadline — 80; Super Bowl LIV in Miami — 82; Great American Realtors Day — 83; Iowa Caucuses — 83; New Hampshire Primaries — 91; Last day of 2020 Session (maybe) — 122; Florida's presidential primary — 126; "Black Panther 2" debuts — 176; 2020 Summer Olympics in Tokyo begin — 253; Florida primaries for 2020 state legislative/congressional races — 287; First Vice Presidential debate at the University of Utah — 330; First Presidential Debate scheduled at the University of Michigan — 338; Second presidential debate at Belmont — 345; 2020 General Election — 357.
— TOP STORY —
"Task forces will get more scrutiny over toll roads, Florida officials announce" via Lawrence Mower of the Tampa Bay Times — After an outcry from task force members, the Department of Transportation is adding two more public meetings and getting data on the potential projects to members sooner than previously scheduled. "The department certainly heard the feedback," department spokeswoman Beth Frady said in a statement. During last month's meeting, task force members complained that they were not getting enough time or information to scrutinize the potential projects properly. "We need to talk about the demand for people to pay tolls, right? What is projected revenue and what are projected costs?" task force member Thomas Hawkins, a land planner and University of Florida program director, said. "I don't see it anywhere on this sheet. That's a problem."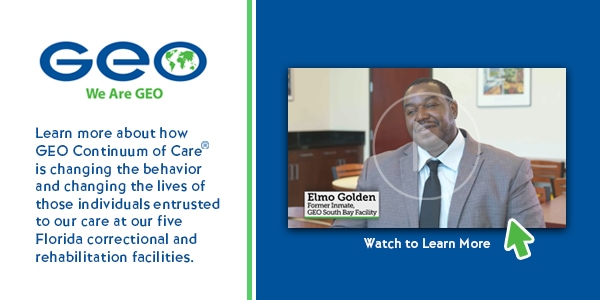 — DATELINE: TALLY —
"Ron DeSantis discusses need to treat combat veterans' mental health" via Jacob Ogles of Florida Politics — The Home Base Southwest Florida Mental Health Clinic held its grand opening ceremony on Veterans Day. The facility will specifically provide free counseling, psychological and psychiatric services for soldiers. "The better we're able to tackle the invisible wounds of war, the better we'll be serving our veteran population," DeSantis said. The Governor waited to speak as a series of combat veterans spoke of the challenges facing service personnel today. Officials with the new clinic said it would be a priority to serve the anxiety and depression facing so many soldiers.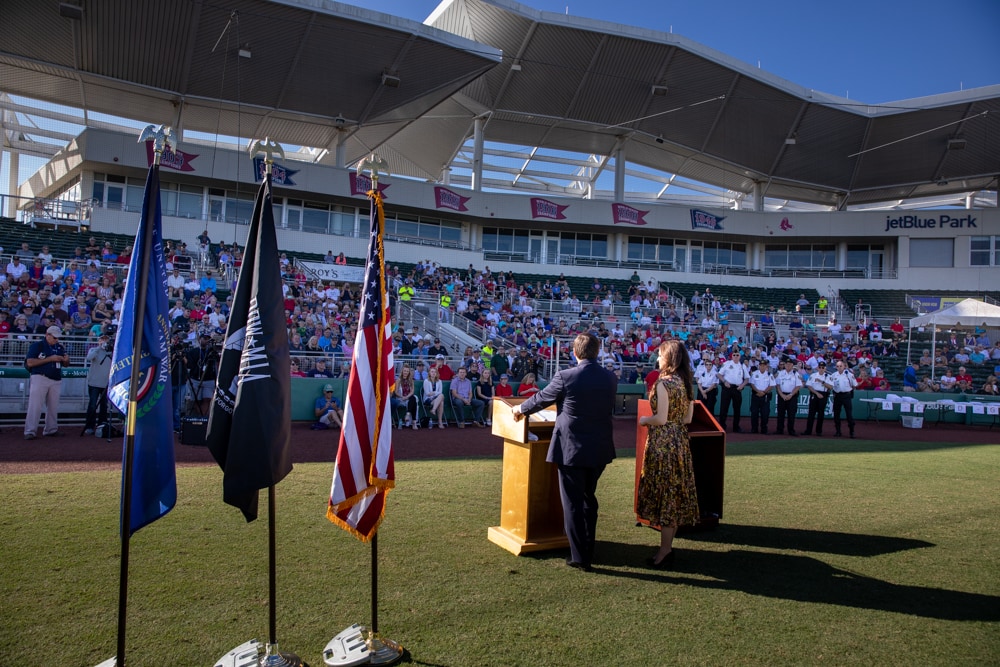 DeSantis' plan would bolster springs cleanup efforts — Department of Environmental Protection Secretary Noah Valenstein says DeSantis' environmental initiatives would strengthen proposed springs cleanup plans, Bruce Ritchie of POLITICO Florida reports. "The bill the Governor announced has the [broadest] sweeping changes for water quality in Florida that I've ever seen in my career," Valenstein told a Senate panel last week. "That's going to make everything stronger." Valenstein's statement comes as environmental groups are suing the state over five such cleanup plans. The suits are seeking to get current cleanup plans withdrawn after DeSantis announced he would push for stronger pollution controls.
"Mr. October: DeSantis committee posts biggest fundraising month of 2019" via AG Gancarski of Florida Politics — The Governor's Friends of Ron DeSantis political committee raised nearly $835,000 in October off 134 individual contributions. All told, the account has $3,322,000 on hand. Notable contributors include Richard Uihlein, described by POLITICO as "the biggest Republican megadonor you've never heard of." Uihlein, who donates across the country to "move the debate," gave the Governor's committee $200,000. Cherna Moskowitz, noted by Haaretz as one of the major players in Jerusalem, donated $100,000. Moskowitz, per LinkedIn, "serves as president of the Irving I. Moskowitz Foundation and is on the board of Nefesh B'Nefesh, The Ariel University Center, ZOA, JINSA and Bar Ilan University, and Hesder Yeshiva of Sderot."
Assignment editors — DeSantis Joins USDOT Secretary Elaine Chao to announce BUILD Transportation Discretionary Grant recipients, 10:45 a.m., UCF Medical School at Lake Nona, 6680 Lake Nona Blvd., Orlando.
"Janet Cruz, Adam Hattersley propose free medical marijuana ID cards for veterans" via Renzo Downey of Florida Politics — Sen. Cruz introduced a bill (SB 98), which would prohibit the Department of Health from charging qualified veterans or their caregivers the $75 fee for obtaining or renewing medical marijuana ID cards. It also exempts these veterans from the $15 replacement fee for lost cards. Medical marijuana advocates say cannabis can reduce the effects of post-traumatic stress disorder and that cannabidiol (CBD), marijuana's main non-hallucinogenic compound, reduces pain. Marijuana is a less habit-forming alternative to opioids traditionally used to treat chronic pain, advocates add.
"Impasse appears likely as union pushes for 5% pay raise for state workers in Florida" via James Call of the Tallahassee Democrat — When labor negotiations began, it quickly became apparent an impasse is on the horizon between the American Federation of State, County and Municipal Employees union and the state of Florida for a contract affecting more than 46,000 employees. AFSCME is seeking a 5% increase in pay for workers and a 2% cost of living adjustment increase for retirees. Union leaders produced a graph showing that since 2007, employees' wages have failed to keep up with inflation and their paychecks have, on average, lost 25% of their purchasing power, or about $9,000. "Your state workers are hurting. They need some relief. All we are asking for is a living wage," said Hector Ramos, AFSCME chief negotiator.
— TODAY IN THE CAPITOL —
Happening today — The Revenue Estimating Conference will hold an "impact" conference, 9 a.m., 117 Knott Building, The Capitol.
"Senate panel set to consider a parental-consent abortion bill" via Lloyd Dunkelberger of Florida Phoenix — The Senate Health Policy Committee is scheduled to hear the parental-consent bill (SB 404), sponsored by Lakeland Republican Sen. Kelli Stargel. The "Parental Consent for Abortion Act" would require a doctor to obtain written consent from a parent or legal guardian before terminating a pregnancy of a woman under the age of 18. The legislation has an exception for medical emergencies and creates a process where a judge can waive the consent requirement. The Senate hearing, two months before the 2020 session begins in mid-January, is another sign that the Legislature is fast-tracking a bill restricting reproductive rights for women.
Happening today — Abortion-rights supporters will hold a rally that to oppose legislation requiring parental consent before minors can have abortions, the rally is timed to coincide with the Senate Health Policy Committee taking up the proposal, 9:30 a.m., outside The Capitol on the Supreme Court side.
The Senate Agriculture Committee meets to receive an update on him grown by University pilot projects and the hemp seed certification process, 10:30 a.m., Room 301, Senate Office Building.
The Senate Commerce and Tourism Committee meets to consider back-to-school and disaster preparedness sales-tax holidays, 10:30 a.m., Room 110, Senate Office Building.
The Senate Criminal Justice Committee will meet to consider a series of bills, including ones on drone regulation, controlled substances, and youth in confinement, 10:30 a.m., Room 37, Senate Office Building.
The Senate Health Policy Committee will meet to consider a pair of bills regarding parental consent for abortion, 10:30 a.m., Room 412, Knott Building.
The Senate Banking and Insurance Committee will meet, 1:30 p.m., Room 412, Knott Building.
The Senate Children, Families, and Elder Affairs Committee will meet, 1:30 p.m., Room 301, Senate Office Building.
The Senate Judiciary Committee will meet, 1:30 p.m., Room 110, Senate Office Building.
The Senate Education Committee will meet, 3:30 p.m., Room 412, Knott Building.
— GOV. CLUB LUNCH BUFFET —
Chicken and andouille gumbo; mixed garden salad with dressings; Cajun chicken salad with pecans; Mache choux salad; deli board, lettuce, tomatoes, cheeses & breads; Cajun jambalaya; blackened redfish and shrimp with Cajun cream sauce; smothered pork chops; (½ pan) braised collard greens with ham; (½ pan) crispy okra; round-dirty rice; chocolate bread pudding with bourbon sauce for dessert.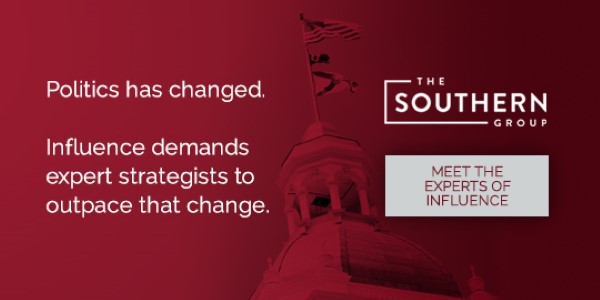 — STATEWIDE —
What Mark Wilson is reading — "Florida sunshine and tax benefits beckon billionaires" via Juliet Chung and Joseph De Avila of the Wall Street Journal — David Tepper, Paul Tudor Jones and Barry Sternlicht are among the prominent transplants who have pulled up roots in New York, New Jersey or Connecticut in recent years for Florida. New Yorker Carl Icahn has said he is moving his company to Miami next year. "One day, I was at my home in Florida and thought, 'Why the hell am I staying in New York?'" Icahn said. The loss of the superwealthy isn't just a matter of reputation. The exodus of billionaires can crimp state budgets. In 2017, Connecticut's top 100 filers, out of a base of 1.8 million, paid $1.13 billion in income taxes, the equivalent of 12% of the state's income-tax revenue for fiscal year 2018.
"State launches new travel website for military" via Florida Politics — In honor of Veterans Day, DeSantis announced the launch of a new military-friendly travel section on VISIT FLORIDA's website. It's a consolidated source of Florida travel information for service members, veterans, and their families. "The site includes information about discounts and experiences available to military members and their families, monuments and memorials, military-related events, museums and more," a news release said.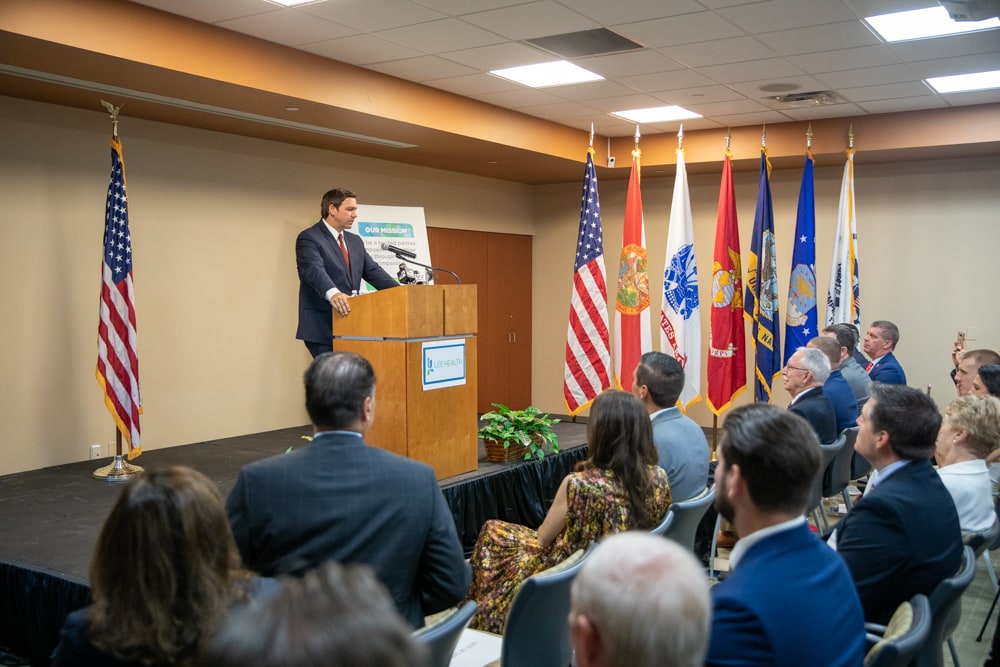 Happening today — The Florida Education Association continues its "big red bus tour" focusing on increased funding, 9:30 a.m., Brevard Federation of Teachers, 1007 Florida Ave., Rockledge. Later, 12:15 p.m., Stone Magnet Middle School, 1101 East University Blvd., Melbourne, and 5 p.m., Gulf View Elementary Magnet School, 1530 South Fiske Blvd., Rockledge.
"That pine tree isn't what you think. More cellphone towers are built in disguise." via Andrew Boryga of the South Florida Sun-Sentinel — For over two decades, bulky steel cellphone towers and antennas have been camouflaged in plain sight across the U.S. According to industry professionals the practice, known as stealthing or concealment, is likely to continue as our demands for cellphone service and data continues to grow. Matt Alvarez, the general manager of a tower assembly company in Pompano Beach, put it together in 2010. He said his company has assembled dozens of these stealth structures in the years since. A combination of factors including more cellphones, more demand for data, and more development has resulted in a need to find creative ways of building new towers and antennas over the last decade or so.
Happening today — State Chief Resilience Officer Julia Nesheiwat will speak during a Daytona Regional Chamber of Commerce event — "Resilience: Balancing the Environment with the Economy" — 3 p.m., Bethune-Cookman University, Center for Civic Engagement, 740 International Speedway Blvd., Daytona Beach.
"Two years after Hurricane Irma, Florida growers now face a citrus glut" via News Service of Florida — Florida citrus has bounced back stronger than expected from Hurricane Irma two years ago, causing an oversupply that may force some state growers to let some of their crops hit the ground without being harvested. Two growing seasons removed from the September 2017 storm that flooded groves and uprooted citrus trees across the state, the industry has seen production rebound more quickly than some anticipated. Juice processors did not expect Florida citrus production to return to the level seen just before Irma and signed three- and five-year supply deals with growers from countries including Mexico and Brazil. Those contracts have left Florida growers, who had faced more than a decade of declining production, facing a market glut.
"'Final notice' alarms voters who can't see why their right to vote is being questioned" via Larry Barszewski of the South Florida Sun-Sentinel — Ken Evans has voted in every election for as long as he can remember. Imagine his surprise then, when the Broward elections office sent him a "final notice" threatening to label him an inactive voter. Evans isn't alone. Other voters say they've also received notices that question the accuracy of addresses on their voter registrations, even though they have lived at the same addresses for years. Election officials said there's nothing nefarious going on. The Broward office, like every other one in the state, is in the middle of a regular state-required check of its voting rolls to make sure voters still live where they are registered.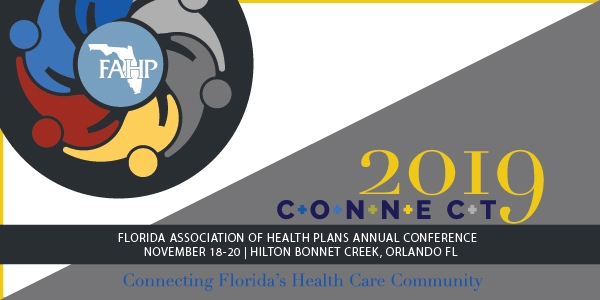 — PEACHY —
"Republicans plot counterattack for impeachment hearings" via Melanie Zanona of POLITICO — To prepare for this week's public hearings, Republican leaders have moved one of Donald Trump's fiercest Hill defenders to the House Intelligence Committee. They have lined up an explosive witness list for the upcoming proceedings, offering some clues into their defense strategy. And they will also try to keep the heat off Trump by attacking the Bidens and pushing other conspiracy theories about the elections. "Leader [Kevin] McCarthy, ranking member [Devin] Nunes and Jim Jordan are taking preparation efforts to heightened levels with a work-around-the-clock mentality," Rep. Mark Meadows, one of Trump's closest allies on Capitol Hill, told POLITICO. "Depositions are being reviewed to show the inconsistencies from facts that we know exist."
"After boost from Rick Perry, backers got huge gas deal in Ukraine" via The Associated Press — Two political supporters of U.S. Energy Secretary Perry secured a potentially lucrative oil and gas exploration deal from the Ukrainian government soon after Perry proposed one of the men as an adviser to the country's new President. Perry's efforts to influence Ukraine's energy policy came earlier this year, just as President Volodymyr Zelenskiy's new government was seeking military aid from the United States to defend against Russian aggression and allies of Trump were ramping up efforts to get the Ukrainians to investigate his Democratic rival Joe Biden. In a meeting, Perry handed the new President a list of people he recommended as energy advisers. One of the four names was his longtime political backer Michael Bleyzer.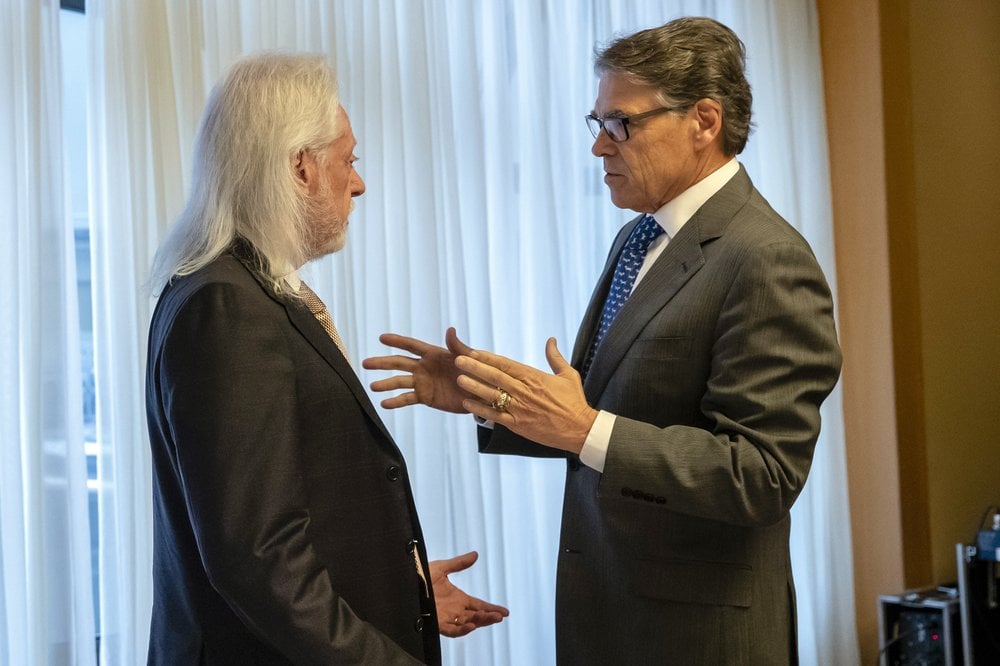 "Democrats, GOP to vie for impeachment narrative — on TV" via Mary Clare Jalonick and Zeke Miller of The Associated Press — Impeachable or not? Both Democrats and Republicans see the televised impeachment hearings starting this week as their first and best opportunity to shape public opinion about Trump's dealings with Ukraine. Democrats believe the testimony will paint a vivid picture of presidential misconduct. Republicans say it will demonstrate just how lacking the evidence is for impeachment. All three witnesses this week — top Ukraine diplomat William Taylor, Deputy Assistant Secretary of State George Kent and former U.S. Ambassador to Ukraine Marie Yovanovitch — expressed concerns about Trump's efforts in closed-door depositions last month. This time they'll be on live TV — and newscasts for days afterward — for all Americans to see and hear.
"What Joe Biden actually did in Ukraine" via Glenn Thrush and Kenneth Vogel of The New York Times — Biden dived into Ukraine in hopes of burnishing his statesman credentials at a time when he seemed to be winding down his political career, as his elder son, Beau, was dying and his younger one, Hunter, was struggling with addiction and financial problems. It turned out to be an unforgiving landscape — threatened by Russia, plundered by oligarchs, plagued by indecisive leaders and overrun by outsiders hoping to make a quick buck off the chaos. Writing in his 2017 memoir, Biden said Ukraine gave him a chance to fulfill a childhood promise to make a difference in the world. It also came to serve a political purpose, as "a legacy project, something he could run on."
"Judge shuts out public from Mick Mulvaney hearing on House impeachment subpoena" via Katelyn Polantz of CNN — Court security told three reporters from CNN, Bloomberg, and The Washington Post to leave the D.C. federal courthouse minutes before the 5 p.m. ET start time for the hearing. The hearing, which was over the phone, would not be open to the public, and the judge was not in his chambers, according to court security guards who spoke to the judge's chambers. For a courthouse that has hosted dozens of major hearings about the President over the past two years, the judge's move is a confounding approach to a case with such noteworthy players and significance in the House's impeachment inquiry into Trump — a case that, in its essence, asks whether the White House chief of staff must speak publicly under oath.
"White House infighting flares amid impeachment inquiry" via Erica Werner, Josh Dawsey, Carol Leonnig and Rachael Bade of The Washington Post — Acting Chief of Staff Mulvaney urged aides not to comply with the inquiry and blocked any cooperation with congressional Democrats. Top political aides at the Office of Management and Budget, which Mulvaney once led, have fallen in line with his defiant stance. Mulvaney's office blames White House counsel Pat Cipollone for not doing more to block other government officials from participating in the impeachment inquiry, as several State Department officials, diplomats, and an aide to Vice President Mike Pence, have given sworn testimony to Congress. Cipollone, meanwhile, had fumed that Mulvaney only worse with his Oct. 17 news conference, when he publicly acknowledged a quid pro quo.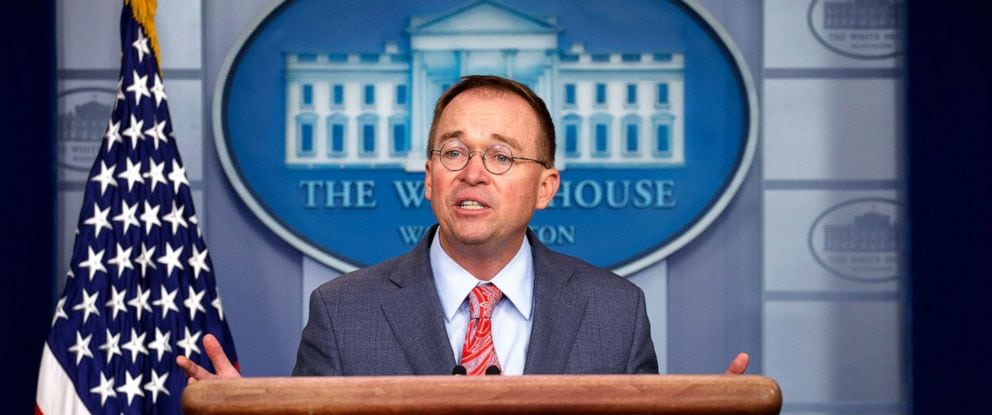 "'Lock him up!': Donald Trump's Veterans Day visit to NYC met with protests" via Zachary Halaschak of the Washington Examiner — Trump delivered opening remarks in a speech at Madison Square Park in Manhattan as part of New York's 100th annual Veterans Day parade. He was the first sitting President to address the event and gave a speech that largely avoided politics and instead focused on American veterans and troops. Despite the nature of the event, groups of protesters congregated near where Trump was speaking to protest his presidency. The group could be heard blowing loud whistles and yelling "lock him up!"
— D.C. MATTERS —
"Trump to discuss Israeli-American relations at South Florida event" via Dan Sweeney of the South Florida Sun-Sentinel — Trump will headline a convention on Israeli-American relations at The Diplomat in Hollywood on Dec. 7. The Israeli-American Council, which calls itself the fastest-growing American-Jewish organization in the United States, expanded rapidly in 2013 following heavy investment by Sheldon Adelson, the casino billionaire and major backer of Republican and conservative Israeli causes. Despite that, the organization bills itself as nonpartisan. Last year's conference, also held in South Florida, featured appearances by Pence as well as Senate Minority Leader Chuck Schumer and Speaker of the House Nancy Pelosi.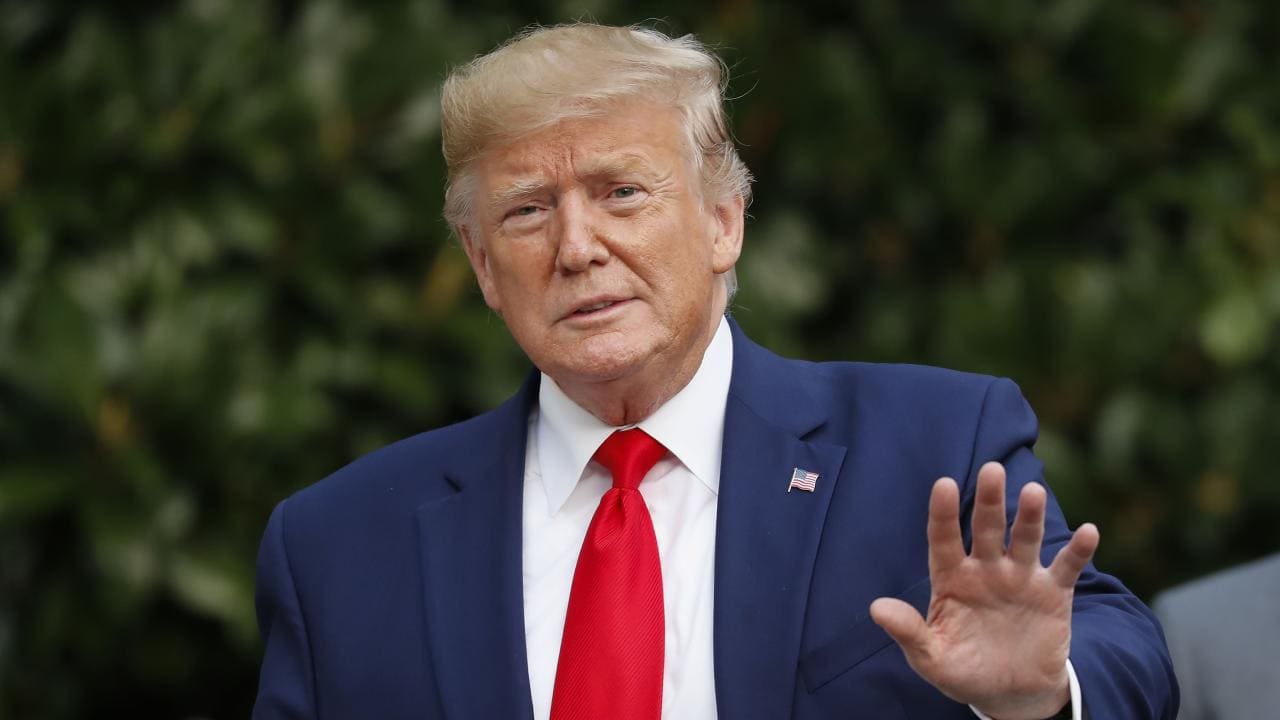 "Republicans used to ignore Trump's resorts. Now they're spending millions." via Anita Kumar of POLITICO — In total, nearly 200 campaigns and political groups — virtually all conservative — have spent more than $8 million at Trump's resorts and other businesses since his election in 2016, according to a report from the liberal-leaning consumer rights group Public Citizen. That wasn't the case before the real estate mogul and reality TV star got into politics. Between 2012 and 2014, campaigns and political groups spent a combined $69,000 at Trump businesses, according to the report. But since June 2015, when Trump announced he was running for the White House, political spending at the President's properties has topped $19 million.
"Former President Jimmy Carter checks into Emory Hospital for brain procedure" via Zachary Hansen and Ernie Suggs of the Atlanta Journal-Constitution — Former President Carter was admitted on Monday for a procedure to relieve pressure on his brain, stemming from his recent falls, the Carter Center said. "President Carter is resting comfortably, and his wife, Rosalynn, is with him," the statement continued.
"In Venezuela, some people can buy their way out of the endless power outages" via the Miami Herald — Eduardo, a 40-year Venezuelan who runs a mini-market in the city of Maracaibo, was deeply concerned last May when sales were collapsing because of the frequent power outages. The store was close to bankruptcy. So, he made a bold — and illegal — move.: He paid his way out of the electric interruptions for good.
— 2020 —
"Why Joe Biden is crushing it nationally — but slipping in Iowa and N.H." via Natasha Korecki and Marc Caputo of POLITICO — Biden is the clear front-runner in the 2020 Democratic race for President. Or he's faltering, slipping into fourth place as he loses ground to Elizabeth Warren, Bernie Sanders and an ascendant Pete Buttigieg. Those alternate realities are playing out in real-time — reflected in Biden's solid standing atop national polls versus his middling performance in Iowa and New Hampshire surveys on the other. The disparity is at once a source of frustration to Biden's team and one of hope to rivals holding out for an utter collapse by the former vice president in the two earliest nominating states. Skeptics say it shows that the voters watching him most closely are underwhelmed.
"Deval Patrick mulling Democratic White House run" via Julie Pace of The Associated Press — Former Massachusetts Gov. Deval Patrick is considering making a late run for the Democratic presidential nomination, according to two people with knowledge of his deliberations, underscoring some Democrats' deep uncertainty about the party's current crop of contenders. Patrick, a close friend and ally of former President Barack Obama, ruled out a presidential bid earlier this year but has since been talking with Democratic operatives and donors about launching a campaign. He has not made a final decision on whether to run, but he is expected to do so quickly, given fast-approaching deadlines to get on the ballot in key states.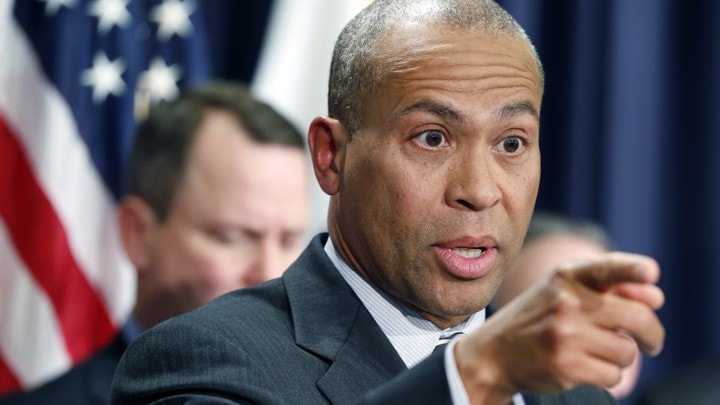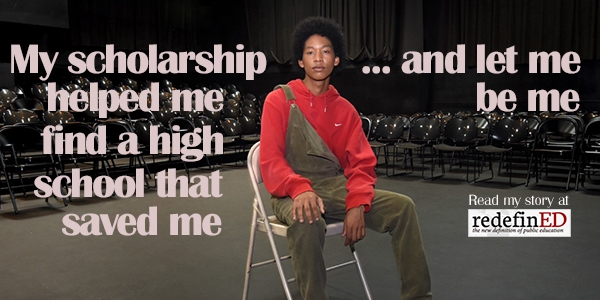 — THE TRAIL —
"Ex-felons allowed to vote? Floridians said yes, but it may not be so simple" via Kurtis Lee of the Los Angeles Times — Amendment 4 cast a national spotlight on the disenfranchisement of felons, even long after they served their sentences. Within months, the state's Republican-controlled Legislature acted to limit the effect of the initiative — passing a measure to allow voting only by formerly incarcerated felons who have paid off all court-imposed fees, which in some cases amount to tens of thousands of dollars. Last month, a federal judge issued a preliminary injunction, pausing the legislation until early next year. Activists fear that confusion over the state of the law could keep former felons from registering to vote. Nationwide, 10 million people owe more than $50 billion in fines and fees related to criminal convictions.
"Brian Hamman won't run for Congress this year" via Jacob Ogles of Florida Politics — Lee County Commissioner Hamman said he decided now isn't the moment to seek such an office. "It's more important to be able to come home, kiss my wife and kiss my babies good night every night and keep doing good work for the people of the county," Hamman said. The news comes days after Lee County Commissioner Cecil Pendergrass also announced he would not run. Both men had considered a run openly since U.S. Rep. Francis Rooney won't seek a third term in Florida's 19th Congressional District. One thing Hamman made clear is that he does not see a great void in qualified candidates.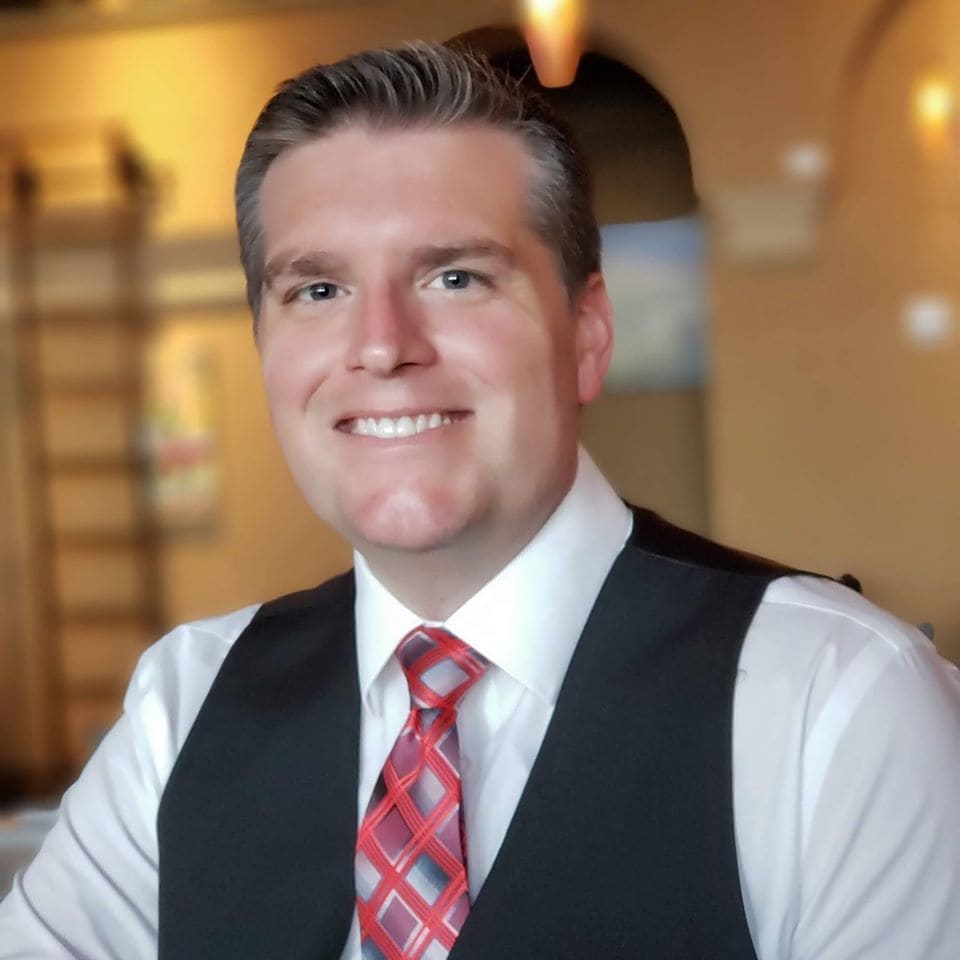 "Cecil Pendergrass not considering a CD 19 run 'at this time'" via Jacob Ogles of Florida Politics — It's a change in tone from late October when the Fort Myers Republican expressed confidence he could set himself apart from a large field of contenders. "The only contender is the millionaire who can self-fund their race," he said at the time. "The others are not an issue due to special interests. We need a strong presence and consistent message for our area of swfl (Southwest Florida)!" Pendergrass' apparent departure still left a long list of potential successors to Rooney. Rooney was elected to Florida's 19th Congressional District in 2016.
"Attorney Derek Schwartz considers run for Francis Rooney's Congressional seat" via Jacob Ogles of Florida Politics — South Florida attorney Schwartz said he's considering a run for Congress — in Southwest Florida. The Republican opened an exploratory committee looking at a run in Florida's 19th Congressional District. "My focus has been to run for office in a seat where the voters need me," Schwartz told Florida Politics. A release describes Schwartz as a "Judeo Christian lawyer, businessman and patriot." He practices now with the Law Offices of Aaron Resnick and has previously worked with such politically connected firms as Greenberg Traurig, Holland & Knight, and Shutts & Bowen.
"Florida GOP congressional candidate says he believes QAnon pedophile conspiracy" via Steven Lemongello of the Orlando Sentinel — Matthew Lusk, of Jacksonville, said in an email to the Orlando Sentinel that "Q candidates are taking over the Republican Party in order to clean it up. The days of the smoke-filled Masonic Lodge meetings are over. Average Joe and Jane citizen are taking our Country back. Globalist beware, you are no longer welcomed in the Republican Party." Lusk said he first heard about "Q" — a supposed government official dribbling out information anonymously — from YouTube videos last year. "It's like an advanced news warning," he told NBC News. "Like, it might come out in the mainstream media a week or two weeks later. So, I think there's a lot of inside sources, whoever this person is."
"Jennifer Bradley now has whopping $1.2 million on hand" via AG Gancarski of Florida Politics — Clay County Republican Bradley is a first-time candidate, but October again showed she would be a major league player in the state Senate. Bradley's husband, Rob Bradley, is Chair of the Senate Appropriations Committee, and another six-figure month of fundraising makes it clear that representing the deep-red 11-county Senate District 5 will continue to be a family affair. The Bradleys' political committee Working for Florida's Families continued to put in work of its own in October. A healthy $86,000 was brought in against $37,000 in spending, leaving $905,000 cash on hand. October was also a net positive for candidate Bradley's campaign account. All told, $41,355 was raised, $2,575 spent, and cash on hand of roughly $297,000.
Happening today — Maggie's List, an organization that works to elect conservative women, will hold an event with featured guests Lt. Gov. Jeanette Núñez, Attorney General Ashley Moody, among others, 5:30 p.m., The Tallahassee Center, 215 West College Ave., Tallahassee.
Happening today — State Reps. Kamia Brown, Fentrice Driskell and Dotie Joseph will hold a fundraising reception, 5 p.m., Rootstock Pours + Plates, 228 S. Adams St., Tallahassee.
 Happening today — House District 89 candidate Jim Bonfiglio will hold a fundraiser, 5:30 p.m., Andrew's Restaurant, 228 S. Adams St., Tallahassee.
 Happening today — House Speaker José Oliva, Speaker Designate Chris Sprowls and state Rep. Paul Renner will host a fundraiser for the reelection campaigns of state Reps. Sam Killebrew, Rick Roth, Chuck Clemens and Stan McClain, 5:30 p.m., The Governors Club Capital Room, 202 S. Adams St., Tallahassee.
 Happening today — State Sen. Manny Diaz Jr. will hold a fundraiser, 5:30 p.m., Florida Health Care Association's rooftop, 307 W. Park Avenue, Tallahassee.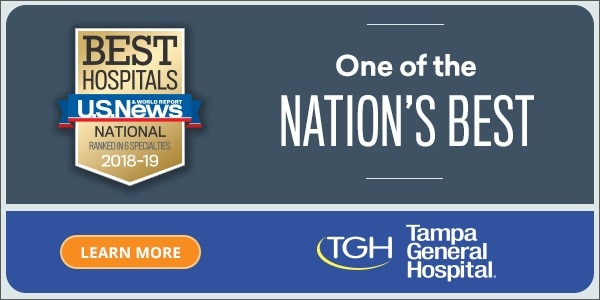 — LOCAL —
"Miami Beach Mayor says early voting extension unrelated to turkey drive 'conspiracy'" via Martin Vassolo of the Miami Herald — The proposed expansion of early voting in Miami Beach has ruffled the feathers of some City Commission candidates concerned about City Hall's influence on the election. A resolution filed Monday by Mayor Dan Gelber would push up the first day of early voting ahead of three Commission runoff elections to Friday, the same day as a city-sponsored turkey giveaway that may be attended by an incumbent Commissioner running for reelection. "'I'm not going to tell anyone to go vote for me," said Ricky Arriola, whose opponent for the Commission has criticized his ethics. He sponsored Gelber's resolution. "I'm going to do my job, which is participate in events that the city hosts." That doesn't reassure candidate Raquel Pacheco.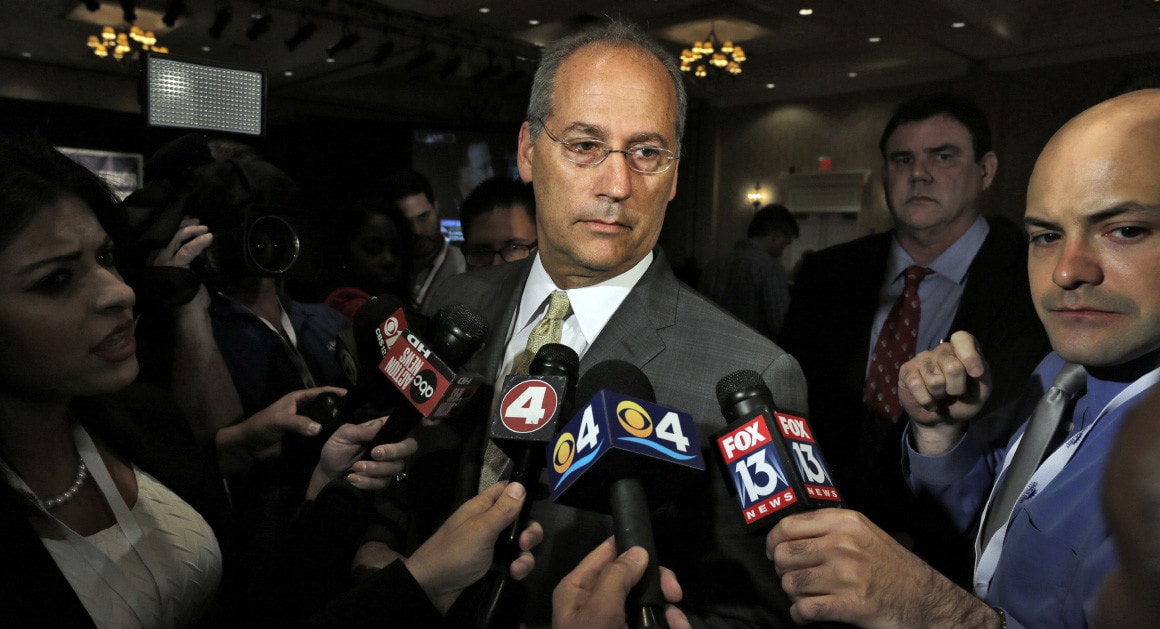 "Pasco allows new development feared by town of St. Leo" via CT Bowen of the Tampa Bay Times — There is nothing grand about Grande Oaks, according to St. Leo town officials. Or is there? "We are proud of this plan," lawyer Barbara Wilhite said about the development proposal more than four years in the making. Wilhite represents the Iafrate family who wants to turn 175 acres of rolling pasture into Grande Oakes, a development of 600 homes and 400,000-square-feet of commercial activity immediately east of the St. Leo town boundary. At one time, the Iafrates considered annexing the land into the town, a strategy that was dropped a half-dozen years ago as the town dealt with the separate issue of contraction by the Lake Jovita Golf and Country Club.
What Noah Pransky is reading — "WrestleMania 2019 visitors spent $165 million. In Tampa 2020, they could spend even more." via Sara DiNatale of the Tampa Bay Times — WWE released the results of an economic impact report that shows visitor spending in the New York and New Jersey region during 2019′s WrestleMania hit $165.4 million in April. But when the super bowl of wrestling comes for a weeklong celebration in Tampa for the first time next April, that number could be even higher. "We consider the tri-state area and northeast our front yard," said John Saboor, WWE executive vice president of special events. "We have fans embedded in that region … so there was a lower number of out-of-towners than we would likely see within a strong destination like Tampa."
"A home away from home: Hillsborough plans foster care village at Lake Magdalene" via Christopher O'Donnell of the Tampa Bay Times — The county unveiled an ambitious $17 million plan to turn the 23-acre campus into a foster-care village with homes, a school and professional foster parents who live there permanently. Officials hope the village will be an option for a small population of older teens who have refused placements and therapy and often end up sleeping in offices. It would also provide accommodation for children taken out of the home temporarily while parents receive a barrage of counseling and behavioral therapy under a new program launched by the county that is intended to lower the number of children taken into foster care.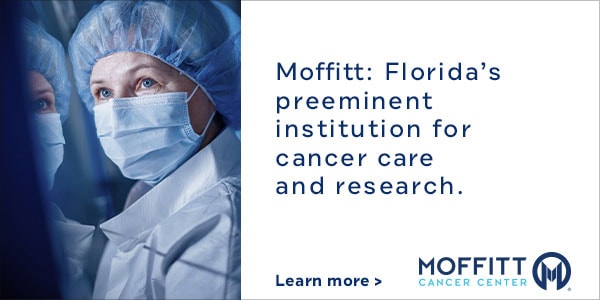 — MORE LOCAL —
Another reason to avoid the Hotel Duval — "Parent Power 2020 conference in Tallahassee points to 'ravages' of 'LGBTQ mentality' in schools" via CD Davidson-Hiers of the Tallahassee Democrat — A group called the Freedom Speaks Coalition, Inc., headed by former Florida House Rep. Bev Kilmer, is hosting a daylong conference at Hotel Duval to address how public schools can do more to "protect our kids from the dangers of the LGBTQ ideology." Speakers at the "Parent Power 2020" event include current Rep. Mike Hill. Ann Bowden, the wife of former Florida State Football Coach Bobby Bowden, is slated to appear as a "VIP Guest" during an evening reception. The Marianna-based coalition lobbies against the "sexualization" of comprehensive sex education taught in K-12 classrooms and says that students need protection from what it calls "Gender Training" by Lesbian, Gay, Bisexual, Transgender, Queer advocates.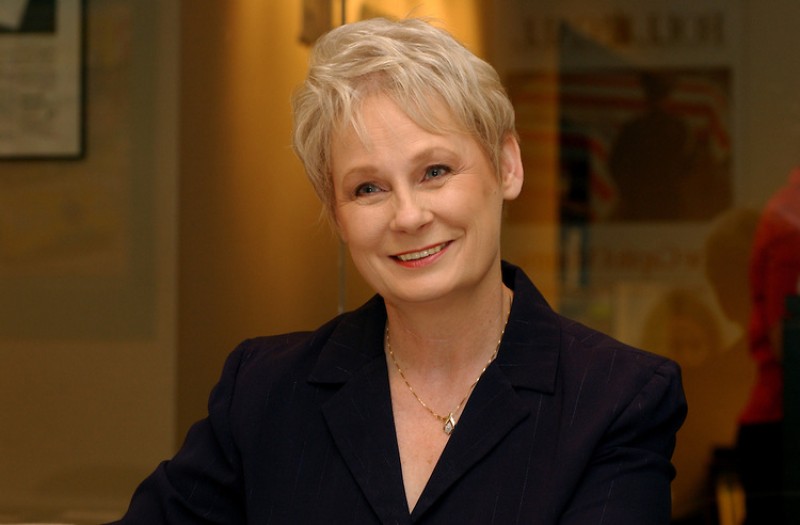 "Orlando joins lawsuits against big pharmaceutical companies" via Ryan Gillespie of the Orlando Sentinel — Orlando city leaders voted to join hundreds of governments across the nation in suing drugmakers and distributors over the opioid epidemic. Orlando joins surrounding Orange, Lake, Osceola and Seminole counties and cities including Sanford, Apopka and Oviedo, in filing the federal complaints, which could land the city a piece of potentially lucrative settlements. In filing suit, City Hall is hiring James Young, a Morgan & Morgan attorney based in Jacksonville, who has been involved in more than two dozen similar suits across the country. Young will be paid a cap of 25% of a settlement that is recovered, city records show.
"Florida will have just four Kmart stores. More Sears are closing, too." via Sara DiNatale of the Tampa Bay Times — Come February, the nearest Kmart to Tampa Bay will be in Miami. The Kenneth City location near St. Petersburg will close in January. Many of the remaining Sears in Florida will be appliance outlets, not signature mall department stores. In total, just 182 Kmart and Sears locations will be left, according to the chains' parent company, Transformco. For comparison: JC Penney, also a struggling department store, has about 860 stores. Transformco also announced $250 million in new financing from its owners and a "third-party investor" as it pursues new strategies.
"Former Florida Gators LB Neiron Ball dies at age 27" via Edgar Thompson of the Orlando Sentinel — Former Florida Gators linebacker Ball died at the age of 27, leaving behind a powerful legacy along with a trail of tears from his former teammates. In a battle for his life due to a brain aneurysm that left him paralyzed in all four limbs, Ball passed away at 4:15 a.m., according to his sister, Natalie Ball Myricks. Ball was a member of the Gators from 2010-14. She wrote: "Neiron was a very special and loving father, brother, and teammate. Neiron has transitioned to a place of peace." He missed the 2011 season after he underwent brain surgery to address a congenital condition called an arteriovenous malformation, which causes the brain's blood vessels to get tangled and rupture.
"Leesburg Regional gets a D in patient safety from Leapfrog, disputes the grade" via Naseem Miller of the Orlando Sentinel — Most of the two dozen Central Florida hospitals that were graded in a recent national patient safety report received As, with a sprinkling of a few Bs and Cs. But one hospital, Leesburg Regional Medical Center, got a D in the 2019 Hospital Safety Grade, which is compiled by the Leapfrog Group, a Washington, D.C.-based patient safety organization.
— OPINIONS —
"We can all actually help curb the warming climate with the Florida Carbon Sequestration Bank" via Mitchell of The Invading Sea — Supporting carbon capture and sequestration management through smart green agricultural practices can provide the mechanism for Florida to do its part in the fight against global heating, with the goal of helping to partly mitigate the heat-trapping byproduct of economic development. According to the Intergovernmental Panel On Climate Change (IPCC) in its Aug. 7 report, "Climate Change and Land," "an estimated 23% of total anthropogenic greenhouse gas emissions (2007-2016) derive from Agriculture, Forestry and Other Land Use." The IPCC said soil is "both a source and a sink of greenhouse gases (GHG's) and plays a key role in the exchange of energy, water and aerosols between the land surface and the atmosphere."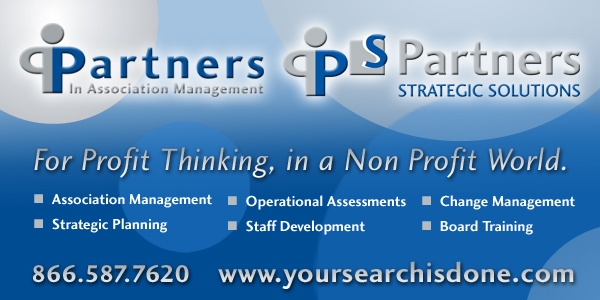 — SPOTTED —
At political consultant Anthony Pedicini's 40th birthday celebration: Florida Department of Veterans' Affairs Secretary Danny Burgess, State Sen. Gayle Harrell, state Rep. Mike Caruso, Tampa Mayor Jane Castor and lobbyist Ana Cruz, Hillsborough Sheriff Chad Chronister, former state Rep. Larry Ahern and his wife Maureen, House District 72 candidate Donna Barcomb, lobbyist Louis Betz, former St. Pete Beach Commissioner Linda Chaney, lobbyist Susan Glickman, consultant Steve Marin, Floridians for Solar Choice Chairman Tory Perfetti, political consultant Marc Reichelderfer.
— DISNEY+ DAY —
"What is the endgame for Disney+?" via The Economist — Disney could have chosen to keep doing what it has done for the past decade: collect ever-more billions in no-risk profit by simply transferring digital copies of its films and TV series to Amazon, or Netflix, or HBO, or Apple, or Sky. Instead, Disney decided to invest in building its own SVOD service, Disney+. It is a decision that will cost the company billions in the short run, but Disney+ has a grander strategic logic that should pay off for decades to come. Behind Disney+'s low price, hefty investment and considerable risk is a much greater prize: data and direct customer relationships. This is what makes Disney+ and its reach, so important. It is about fortifying the entire Disney empire.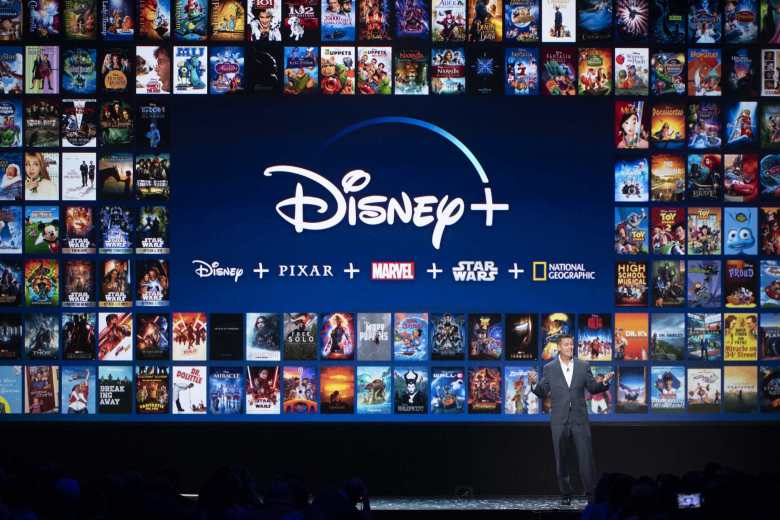 "The great streaming battle is here. No one is safe." via Amol Sharma and Joe Flint of The Wall Street Journal — Legacy giants like Disney and AT&T's WarnerMedia are racing to reinvent their core media business, which is under assault as consumers turn away from traditional broadcast and cable TV. For them, selling streaming subscriptions to consumers has to work — and has to be profitable. For Apple, while streaming can advance its business, failure is an option. Americans are willing to spend an average of $44 monthly on streaming video and subscribe to an average of 3.6 services, according to a survey of over 2,000 people. That is up roughly $14 from what most people pay now. But with so many existing players already in the market — Netflix, Hulu, Amazon Prime Video, CBS All Access and ESPN+, among others — not everyone can emerge victorious.
— HAPPY BIRTHDAY —
Celebrating today is former Lt. Gov. Jeff Kottkamp, Taylor Biehl, state Rep. Nick DiCeglie, Shawn Frost, and Lindsay Harrington.
___
Sunburn is authored and assembled by Peter Schorsch, Phil Ammann, Jim Rosica, and Drew Wilson.