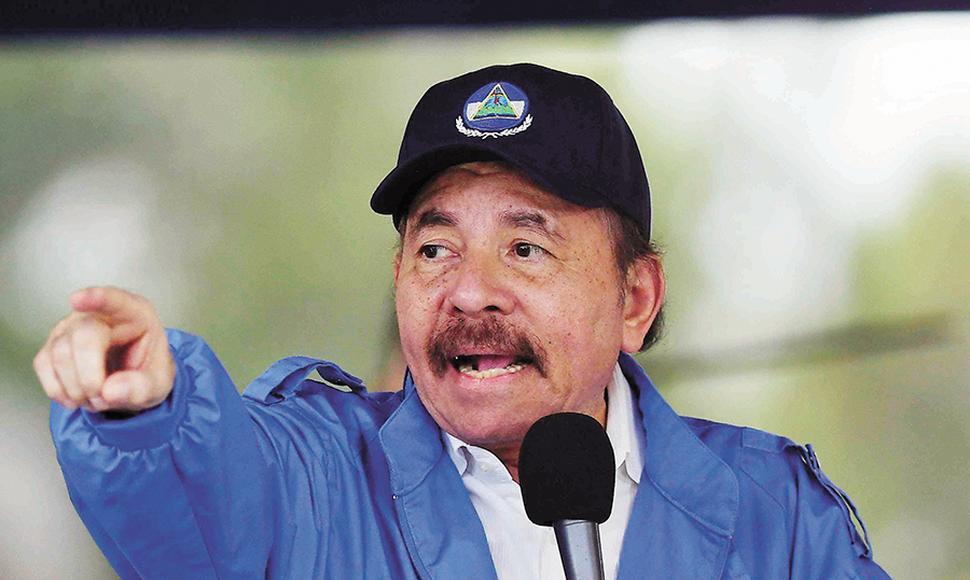 The measure was introduced by Sen. José Javier Rodríguez.
The Senate Judiciary Committee on Tuesday unanimously approved a resolution that would condemn the Nicaraguan government under the leadership of President Daniel Ortega.
The measure (SR 546) was introduced by Sen. José Javier Rodríguez.
"Daniel Ortega has manipulated election laws, used the national police to eliminate checks and balances in Nicaragua's government, co-opted the National Assembly and the Supreme Court, severely limited freedom of expression, and used force to silence opposition leaders and critics," Rodríguez said in a statement following the vote.
"I thank my colleagues for standing together unanimously in favor of human rights, of democracy and of the Nicaraguan people."
The resolution stems from turmoil inside that country in recent years, which was driven in part by Ortega's cut to his country's social security benefits. That decision led to protests, which prompted Ortega to respond with a violent crackdown leaving hundreds dead and thousands injured.
"The Democratic institutions in Nicaragua are being undermined, as is the rule of law," Rodríguez said of the country under the Ortega regime. "At the federal level, as well as here in Florida, this is a bipartisan effort. There are sanctions in place at the federal level."
Indeed, the U.S. government has placed sanctions on six individuals — including the country's Vice President, who is also Ortega's wife — for "corruption and gross violations of human rights."
The U.S. State Department summary of U.S. relations with Nicaragua also says:
"The United States continues to call on the Nicaraguan government to protect universal human rights and has repeatedly expressed its intention to continue to support civil society and promote human rights in Nicaragua. Along with other allies, the United States continues to advocate for free, fair, and transparent elections in the Organization of American States, the United Nations, and with regional and global partners."
The symbolic measure by Rodríguez would add a condemnation from the Florida Legislature.

The measure also recounts Ortega's history and route to power, which includes amending the country's constitution to remove term limits, as well as his decision to ally himself with former Venezuelan President Hugo Chávez. Those items are included as motivation for the resolution.
"Nicaragua is a very important place to many of us in South Florida," Rodríguez added Tuesday. "We have a large Nicaraguan population in South Florida. And we here in Florida stand in solidarity with the people of Nicaragua."