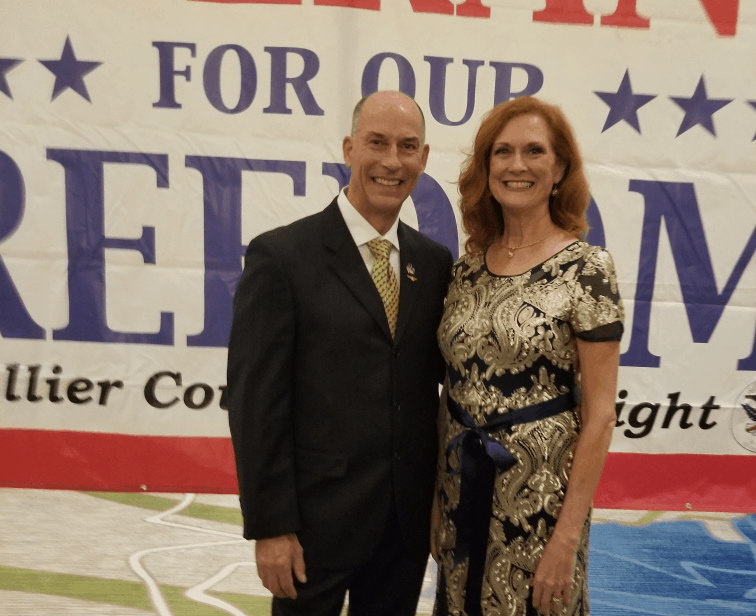 The Republican previously served in Minnesota's Legislature.
The last time Republican Daniel Severson ran for office, he lost the Minnesota Secretary of State race by 1 percent to Democrat Steve Simon. But he managed to get more votes than the GOP's Senate Gubernatorial candidate Jeff Johnson or U.S. Senate candidate Mike McFadden.
Now, he's ready to run in an area much more friendly to the Grand Old Party. Having retired to Cape Coral, the former Minnesota state lawmaker plans to run for Congress in Florida's 19th Congressional District.
"We came here to retire," he said, "but it made it very easy coming to a conservative area."
U.S. Rep. Francis Rooney announced last month he would not seek a third term. But Severson says frankly he was ready to run anyway. Discouraged by Rooney championing a carbon tax, he felt Rooney wasn't passionate or conservative enough and deserved a primary challenge.
Severson speaks about climate change in a tone more familiar to the dialogue of Western states than Florida. Asked about climate change and global warming, he brings up Dennis Avery's book Unstoppable Global Warming: Every 1,500 Years and said he feels the earth's orbit and weather cycles on an epic scale play a greater role.
"When you start to take a look at the mega influences, which is really the solar activity that takes place, I believe the whole issue with the current carbon footprint, carbon dioxide, all of those things are made up," he said.
But the candidate has a Captains For Clean Water sticker on his car, opposite a National Rifle Association ticker on the vehicle's other side. He doesn't discount environmental challenges, and said he's concerned how water discharges from Lake Okeechobee threaten South Florida's resources.
Severson appreciates Gov. Ron DeSantis' push for a new reservoir and better water management, and he wants better filtration systems in place. He credits DeSantis' relationship to President Donald Trump with advancing Everglades restoration
"The perfect solution would be to return all that to sawgrass," he says of much of the land around Lake Okeechobee.
Severson says his strong faith drives his decisions in life and public service. A Republican who at one point made inroads appealing to conservative voters within minority communities, he sees a similar chance to do the same in Florida.

The race will be an expensive one, he knows, but he expects to tap sources locally and from the Midwest.
Campaign advisor Diana Watt believes with an open seat and a crowded field, money won't be everything, While she figures the race could run $2 million to $3 million, "I'm a big proponent of running and winning with less."
Severson is the third Republican candidate to open an FEC account to run for Rooney's seat.
State Rep. Dane Eagle announced last week he would run for the seat and raised more than $100,000 in his first day and announced a round of endorsements Tuesday. Naples Dr. William Figlesthaler has also opened an account.
State Reps.  Byron Donalds, Heather Fitzenhagen and Bob Rommel are all considering a run, as is South Florida Water Management District chair Chauncey Goss.
But one thing Severson feels he has over local lawmakers is experience working in the minority. As Minority Whip in Minnesota, he knew the power of unifying Republicans to make a difference, particularly at the time a Democratic Legislature waged battle with Republican Gov. Tim Pawlenty.
Severson imagines life in Washington could require the same skills, presuming Democrats keep the House and Trump wins reelection.
"None of these candidates have ever served in the minority," he said.