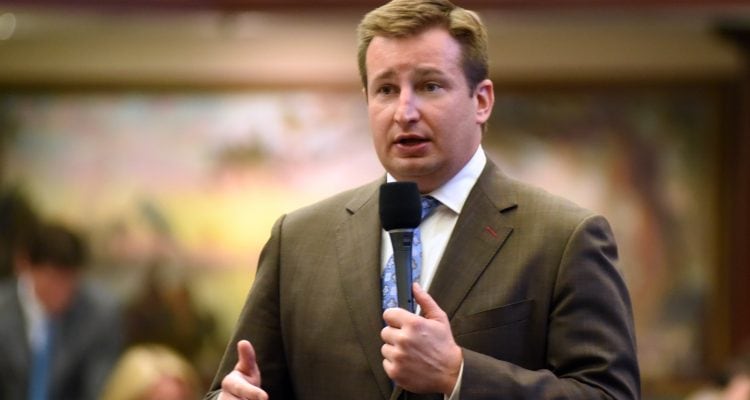 Jason Brodeur brings in another $100,000. Alexis Carter starts with $24,000
As Republican former state Rep. Jason Brodeur continues to bring armored trucks full of money for his campaign to be elected to the Florida Senate, a Senate District 9 Democratic candidate finally has emerged with a formidable first month of fundraising of his own.
Brodeur, of Sanford, reported raising — and spending — $30,000 in his campaign fund in October. That brings his total fundraising effort to over a half-million dollars in that official fund, to go along with an independent political committee.
Friends of Jason Brodeur picked up another $70,500 in October. So far that committee has raised nearly $2 million, though it has burned through almost $1.5 million of that. So Brodeur entered November with $216,000 left in his official campaign and another $495,000 in his unofficial committee.
Until now he's been opposed only by Democrats who've run grassroots campaigns, which translates to mean they've been raising just about no money, for the Seminole County-based seat opening up in the 2020 election. That meant Brodeur's challengers, who included one Democrat who dropped out this summer, combined weren't even endowed with what would be a rounding error for Brodeur's treasury.
Until now.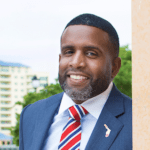 Democrat Alexis Carter, a lawyer, former Army Judge Advocate General, and a veteran of the Afghanistan war, is making a bid to change that. Carter, of Altamonte Springs, who entered the race Oct. 4, reported raising $19,401 and adding another $5,000 of his own money in October. That left him with more than $22,500 in hand at the end of his first month.
"I think it shows that I'm a serious candidate, a candidate that people believe in and have faith and confidence in," Carter said. "If you look at my donors, none of it has come from special interests; it has come from people whom I've interacted with over the years, and they understand that I could be a good candidate."
And yet another Democrat entered the field last Friday, with the filing of Organize Florida activist Guerdy Remy of Winter Springs.
Also in the run for Democrats are Rick Ashby of Oviedo and H. Alexander Duncan of Geneva.
They're all seeking the seat being vacated in 2020 by the term-limited Republican state Sen. David Simmons of Altamonte Springs. The district covers all of Seminole County and a portion of southern Volusia County.
Brodeur, president of the Seminole County Regional Chamber of Commerce, had a November collection for his political committee that included $15,000 from the Florida Chamber of Commerce, $10,000 from Disney Worldwide Services, $10,000 from U.S. Sugar, and $5,000 apiece from the pharmaceuticals company Alkermes Inc., Humana insurance, NBC Universal [which owns Universal Parks and Resorts in Orlando], the Florida Hospital Association, and Comcast. His official campaign fund picked up 25 $1,000 checks, including from the Florida Chamber, Comcast, ESA Games, Target, Duke Energy, Waste Management.
Carter's first month saw him collect eight $1,000 checks and 20 $500 checks, almost all from individuals.