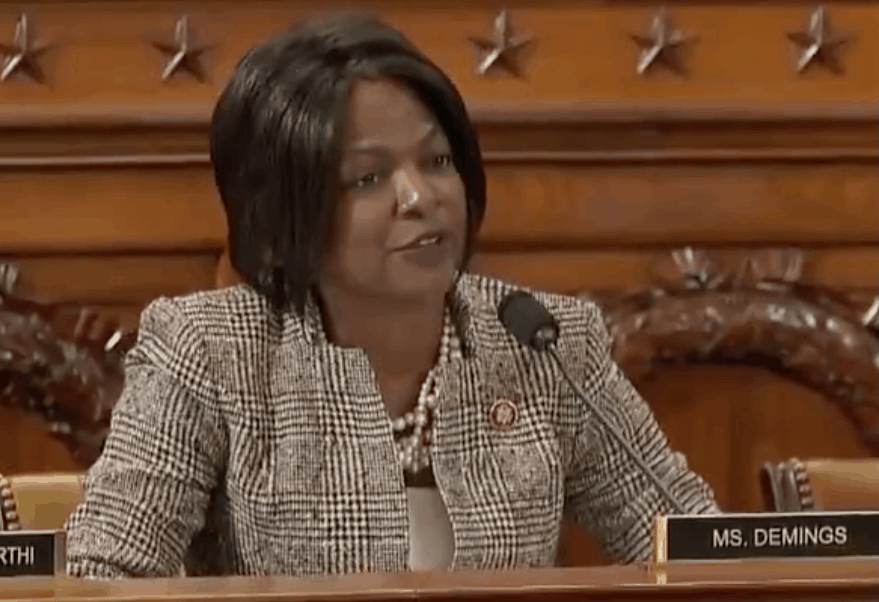 Was Giuliani acting in America's interests? Demings asked. No, witnesses replied.
In Wednesday's six-hour impeachment inquiry opening hearing, Orlando's Democratic U.S. Rep. Val Demings got her five minutes in the spotlight and used it to get two witnesses to denounce the efforts in Ukraine by President Donald Trump's personal attorney Rudy Giuliani as "digging up dirt" and "a mistake."
Demings, one of the last members of the U.S. House Intelligence Committee to question William Taylor and George Kent on Wednesday, asked about Giuliani's role and drew out some of the bluntest testimony offered during the first day of public testimony.
Demings is the only Florida member of the committee. She took her moment to press a key side point, that Giuliani's role was seen as wrong, during a hearing in which the biggest revelation was Taylor's testimony about his knowledge of a phone call in which he said Trump asked about investigations into a conspiracy theory about the 2016 American election, and the activities by then-Vice President Joe Biden and his son Hunter Biden.
Demings began by pressing the circumstances of Trump's recall of the U.S. Ambassador to Ukraine Marie Yovanovitch in the spring. Earlier, Taylor and Kent both expressed their concerns about how she had been removed from the foreign post after Giuliani and a man they called a corrupt Ukrainian official spread what Taylor and Kent called false reports to wrongly discredit her.
Demings, a former Orlando Police Chief, referred to it as a smear campaign by Giuliani, in a "shady, shadowy" diplomacy effort directed by Trump to get rid of someone who might be a roadblock to their side efforts. She pursued the line after Taylor and Kent had, earlier in the day, each said they were deeply concerned that the former New York City Mayor's goals seemed to seriously diverge from official U.S. policy in Ukraine.
In the July 25 phone call, Trump had asked Ukraine President Volodymyr Zelenskiy to talk with Giuliani.
She pressed Taylor, who had been acting Ambassador to Ukraine since June, and Kent on whether Giuliani was pursuing, in their views, the best interests of the United States.
"I don't think so, ma'am," Taylor said.
"No, he was not," Kent, deputy assistant secretary of state for Europe, responded.
She then asked them what interests they believed Giuliani was pursuing.
"I believe he was looking to dig up political dirt against a potential rival in the next election cycle," Kent said.
"I agree with Mr. Kent," Taylor added.
Demings then asked them of the problem of an unofficial effort to pursue policies outside of the official U.S. policies.
"It's possible to do one, but not the other," Taylor replied. "If it's completely against U.S. policy goals, then that's a mistake. It's not helpful. You can go get advice and even have conversations outside of the normal channels. But then they need to be part of the official channels and approaching those goals."