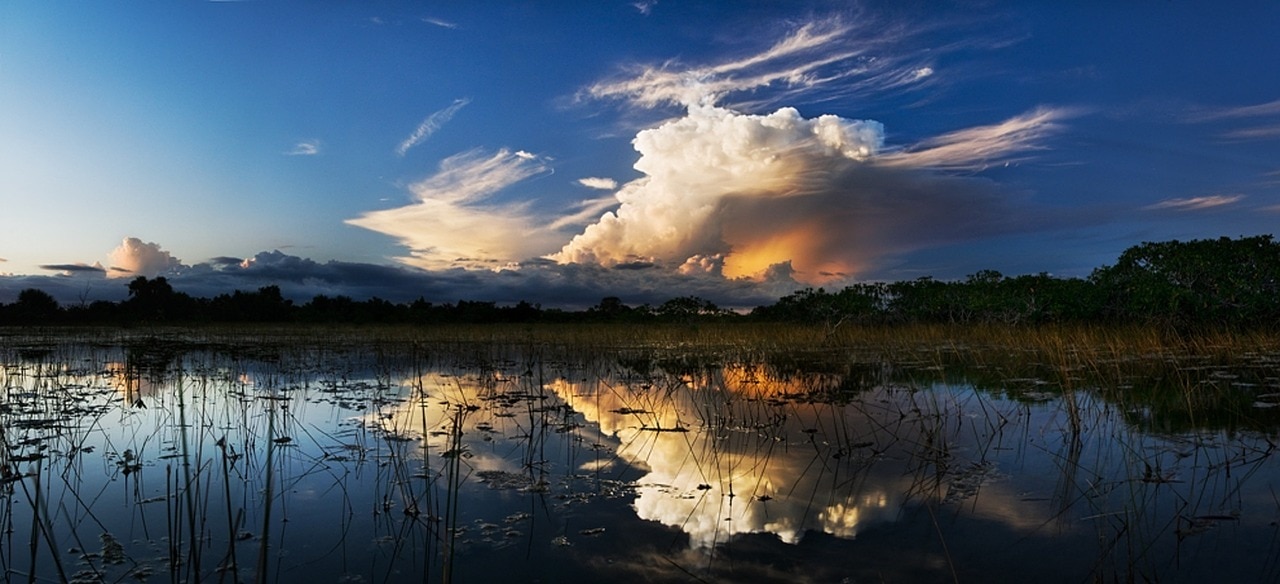 There was, but fundamentals of races remain the same.
Florida House candidates around Southwest Florida continued racing money in October for 2020 contests. Still, dynamics of each competitive race changed little.
But in some races, the entry of new faces brings an unknown to contests less than a year from a critical election. And the region more than ever appears to be a hotbed of competitive statehouse contests this cycle.
District 55
While attorney Kaylee Tuck this month became the first candidate to qualify for this open seat, she still trails citrus rancher Ned Hancock in money.
Tuck raised $3,680 in October, $1,000 of it from People for Accountable Government. That brings her total raised to $66,680.
But Hancock pulled in $28,636 the same month, bringing his total to $155,436. Donations included $1,000 from Avon Park grower William Barben and Fort Pierce packer Thomas Mitchell, as well as $1,000 from Venus Grove Company in Tampa, showing continued agricultural support for his bid.
The biggest change in the Republican primary, though, came Nov. 7 when Sebring candidate Nathan Nichols entered the race. He won't file his first financial reports until next month, when it may become clear if he can play with candidates already raising money most of this year.
Democrat Tony Munnings has yet to raise any money for the contest.
District 72
One of the most dynamic races in Florida, October seemed a rare lull in dramatic changes for this Sarasota area race.
The strongest fundraiser for October turned out to be Sarasota Charter Review Board member Donna Barcomb, who pulled in $6,650,. That included $1,000 donations from Dr, Dean Hautamaki, Quadrel President Lon Deckard and oil industry professional Dennis Boyer, as well as $2,000 from companies connected to Bayside Pet Resort. But she still has raised half what her Republican primary opponent has pulled in.
Naval reservist Fiona McFarland raised $4,415 in October, including $1,000 from Security Studies CEO William Parker and another grand from retiree Laurence Saslaw. But that brings her total to $127,463 raised, not counting an associated political committee.
Again, the arrival of another Republican, attorney Jason Miller, presents an unknown change. He entered the contest Nov. 4 so has not filed a financial report yet.
Attorney Drake Buckman, the only Democrat filed so far in a seat held now by Democrat Margaret Good, raised $2,365 in October, bring his total to $19,260.
District 73
Incumbent state Rep, Tommy Gregory raised $12,800 in October, providing further comfort as he seeks a second term.
Much came from local companies like FCCI, Fawley Bryant Architects, Bright Future Electric and Badger Bob's Services writing $1,000 checks. Sarasota philanthropists Dennis and Graci McGillicuddy (brother and sister-in-law to former U.S. Sen. Connie Mack) also both wrote $1,000 checks to the Sarasota Republican.
Democratic challenger David Fairey, who filed in August, pulled in $4,400 in October with some help from Silicon Valley. The tech entrepreneur reported $1,000 checks from Ellen Inc. in Cupertino, Calif. And Infoake in Sunnyvale, Calif. Fairey also put $2,000 more of his own money into the pot.
District 76
This open seat has been a venue for tragedy. Republican Jesse Purdon has largely taken a hiatus from the campaign trail while the Florida Highway Patrol investigate a fatal crash in which he was involved. He did raise $50 in October.
Sanibel Councilman Jason Maughan said he stopped all fundraising activity for October based on the news development.
Estero businessman Adam Botana didn't completely stop collecting checks. He reported $4,850 in new donations, including $1,000 from Fowler Games in Alabama. Two other Bonita Springs donors, Roberta Hultstrand and Elody Krieger, each wrote $1,000 checks as well.
That was enough so that Botana now holds a slight money edge in the GOP primary. He reports $118,120 raised to Maughan's $115,010. Purdon has $40,085 raised so far.
District 77
If observers look back at the open seat in Cape Coral, they just may see October as a turning point.
Veteran and businessman Mike Giallombardo reported $32,035 in new donations for October. That more than doubles his resources, bringing his total raised to $56,966. The lift included $1,000 checks from government affairs pro Paul Mitchell, the committee Citizens Helping Improve Police, Cape Coral-based Aubuchon Homes and Tallahassee lobbyist Ron Book. A number of conservative political committees also chipped in money, as did private prison company The Geo Group.
Money leader Bryan Blackwell still enjoyed a five-figure month, reporting $11,875 in new donations for the month of October. He accepted $1,000 from attorney Sawyer Smith and from insurance agent Michael Sullivan, as well as Sullivan's company Bursull. Tracey Galloway and Sam Galloway Ford each donated $1,000, as did Siesta Pebble owner Michelle Graham.
He has raised a total of $46,840, on top of $20,000 in a candidate loan and the money in the political committee Friends of Bryan Blackwell.
Democrat Joshua Lopez jumped into the race in a heavily Republican district, but did so Oct. 31. He wasn't able to scare up any donations on Halloween, but will post his first full month of financial activity after November.
District 78
Fort Myers attorney Jenna Persons continues to dominate the money race in this open seat. The $3,300 raised in October brings her campaign's grand total to $170,930, and she's also put effort into a new political committee.
But philanthropist Roger Lolly for a second month in a row saw more money flow directly to his campaign. The $10,200 raised by Lolly in October represents his strongest month yet as far as outside donations. That includes $1,000 from the Kismet Industrial Park and from the Florida Biomass Growers Association. Maximum donations also came in from donors Anthony and Tabitha Martin and from Stanley Ducker, as well as from a company owned by Ducker.
Lolly has raised $33,435 on top of $25,000 from a candidate loan.
Democrat Shawn Michael Williams reported $80 came in during October, bringing his total to $5,061.
District 106
So long as incumbent state Rep. Bob Rommel still runs, he holds the dollar edge in a district already friendly to Republicans.
In October, the GOP lawmaker posted anther $24,720 in donations, including from $2,000 from companies under the Disney umbrella, $1,000 from Duke Energy's political committee, $2,000 from businesses with Focus Eye, M.D., and a number of medical industry political committees like the Florida Medical Association, Collier County Medical Society and Action for Behavioral Healthcare.
Meanwhile, Democrat Sara McFadden reported just $940 raised in October, all from small donors chipping in $100 or less.
She has raised $2,676 on top of a $50,000 candidate loan. But Rommel now has $99,470 raised in total and has access to a political committee as well.