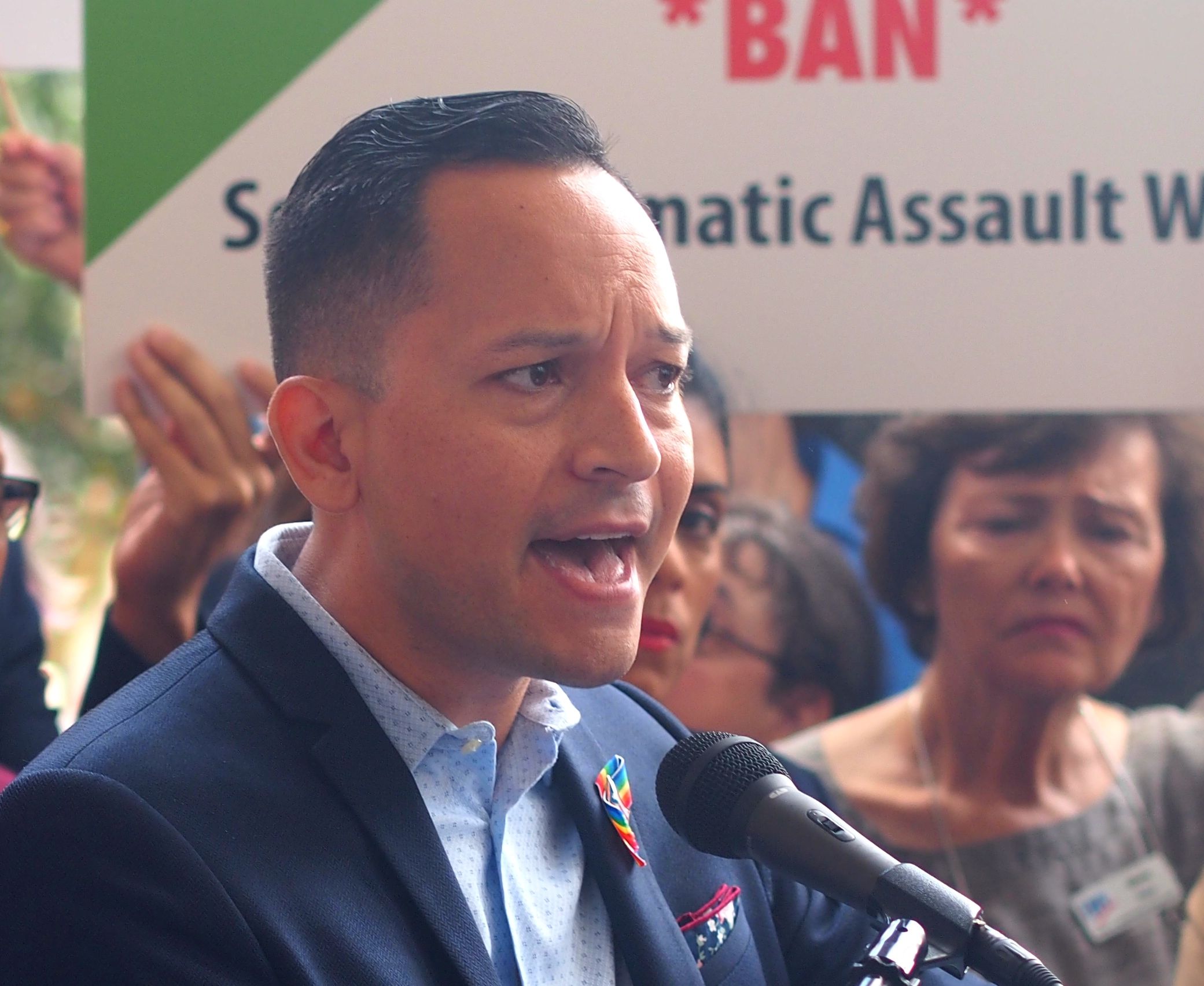 HB 627 would ban sales of military-style assault weapons.
Democratic state Rep. Carlos Guillermo Smith is trying again with his post-Pulse massacre efforts to seek to ban civilian purchase of military-style assault weapons and large capacity magazines in Florida.
Smith, of Orlando, filed House Bill 627 for the 2020 Legislative Session, the fourth session he has pursued banning the kinds of weapons and high-capacity ammunition magazines that killed 49 people and wounded 53 others during the June 12, 2016, mass shooting at Orlando's popular gay nightclub.
Smith's bills in 2018, '19 and this one also were responses to the Feb. 14, 2018, mass shooting at Marjory Stoneman Douglas High School in Parkland, where 17 people were murdered with similar firepower.
In announcing his bill Wednesday, Smith stated that state Sen. Gary Farmer, a Fort Lauderdale Democrat who has filed companion bills the past two years, also intends to do so this year.
HB 627 lists scores of specific makes and models of handguns, rifles, and shotguns that would be banned from sale in Florida, and also includes language banning similar weapons.
"We owe it to the victims and families of Pulse, MSD and of everyday gun violence to keep assault weapons off our streets. As Orlando and Parkland communities know all too well, easy access to weapons of war has destroyed the lives of innocent people and families," Smith stated in a news release issued by his office. "Several other states and even entire countries have taken action to ban assault weapons after horrific mass shootings in their communities. Why not Florida? It's past time to hear the bills."
In previous sessions, the bills [state Sen. Linda Stewart of Orlando introduced the companion bill in 2017] have not been heard by any committees.
"This legislation will save lives; we've known this for years. Doing nothing is simply unacceptable anymore," Farmer stated in the release. "I'm proud to stand with Representative Smith in proposing a solution that will undoubtedly reduce gun violence in Florida, just as similar bills have in California, Connecticut, Hawaii, Maryland, Massachusetts, New Jersey, and New York. It's time for Florida to step up and stop the sale of these dangerous military-style weapons."
Stewart has turned her focus to the high-capacity magazines. This year her Senate Bill 794 seeks to ban magazines that can hold more than 10 bullets.