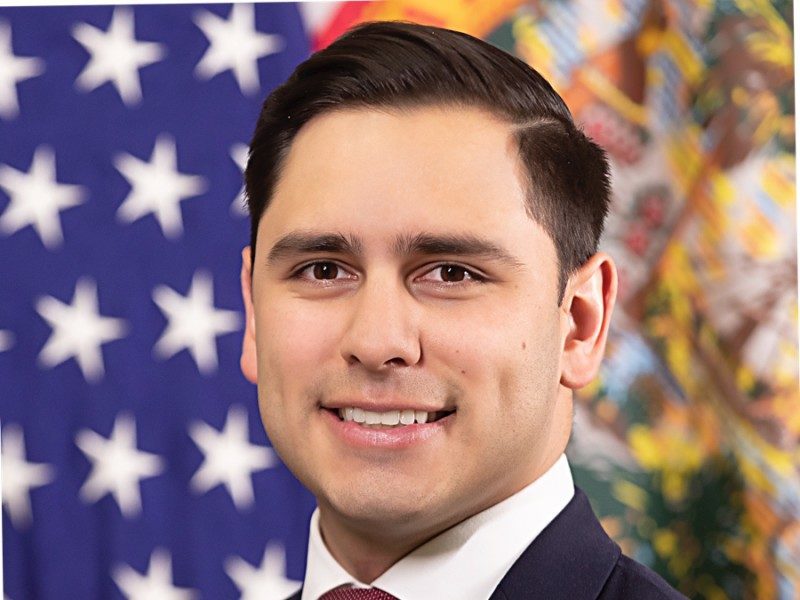 Vasquez brings a truckload of communications experience to the foundation.
Dave Vasquez has worked in communications for Gov. Ron DeSantis from the start of his ascendance to the Governor's Mansion, starting with his 2018 gubernatorial campaign and then as press secretary through his first 10 months in office.
But now, he'll be working comms for Stand Together, a Charles Koch-backed group aimed at ending poverty.
"As we continue to strengthen our Stand Together team to take on society's biggest challenges, we're excited about the capabilities and experience David will bring to our press operation," said Andres Malave, the organization's director of regional communications.
Vasquez brings a truckload of communications experience to Stand Together.
He got his start in politics with former state Rep. Bob Cortes' 2016 reelection campaign, where he was tasked with organizing voter outreach and strategic communications — it worked, netting the Altamonte Springs Republican a second term in House District 30.
"I'm excited to be joining Stand Together Communications where I'll be working with groups like Americans for Prosperity to help tackle some of our nation's biggest challenges to help people improve their lives," he said.
Vasquez, who graduated from Florida State University in 2016, quickly rose through the ranks, serving as a press aide for President Donald Trump's inaugural committee during the transition and then moving on to the U.S. Hispanic Chamber of Commerce, where he joined on as External Affairs Manager and, within a matter of months, had become the organization's Associate Director of Government Relations and Policy.
While his new position continues the onward and upward trend, Vasquez said working under DeSantis has been the highlight of his career thus far.
"Serving the Governor and the people of my home state has been the greatest professional honor of my career and I could not have asked for more," he told Florida Politics.
For their part, Vasquez's colleagues in the Governor's Office say he will be missed, according to communications director Helen Aguirre Ferré.
"While David will be missed in Tallahassee, we are happy for the new opportunities that await him in Washington D.C.," she said. "We wish our friend only the very best."