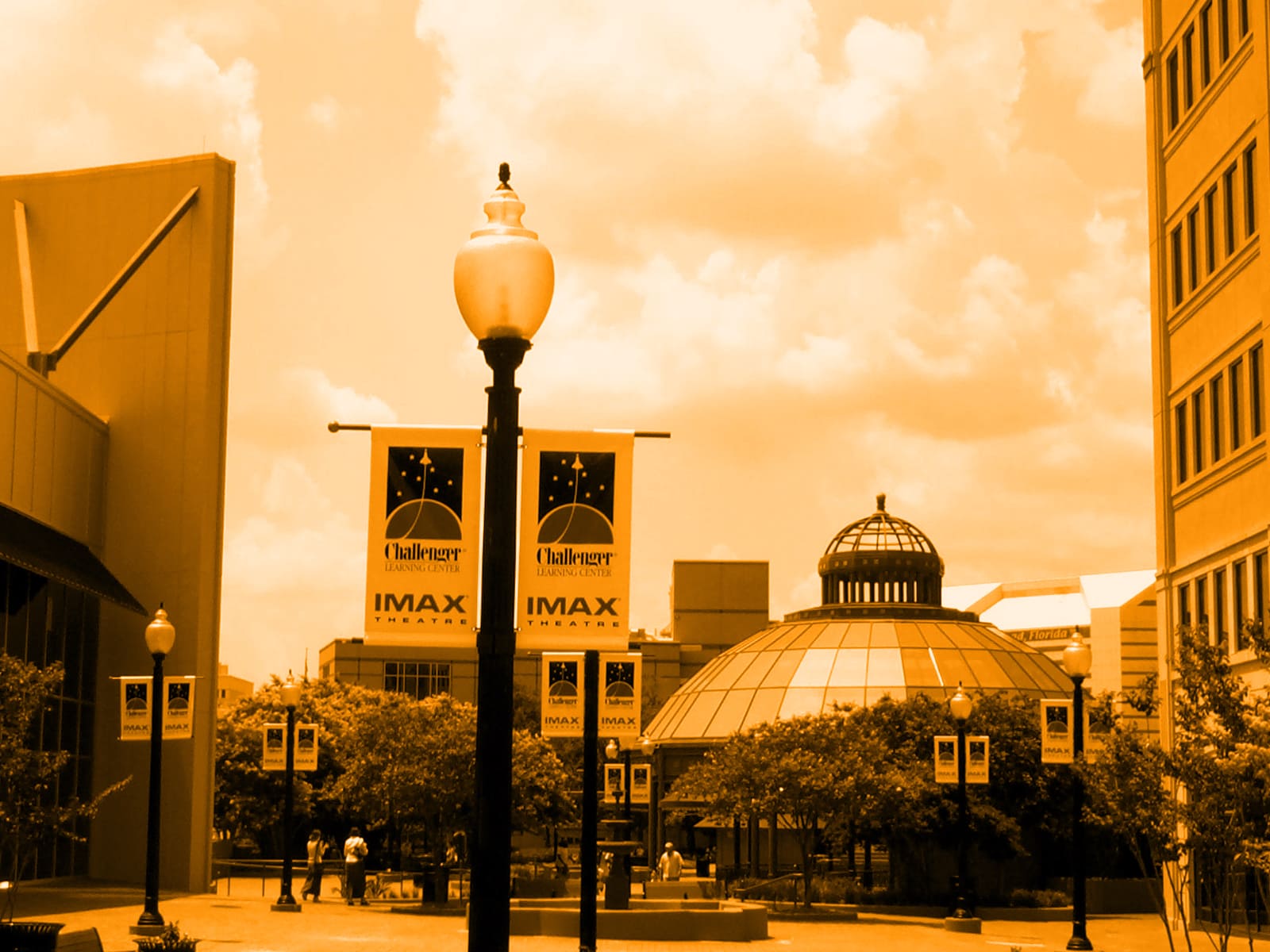 Up and at 'em: Here's your scoops and other stories driving the day in Florida politics.
Will Weatherford turns 40 with a full head of steam — Few political success stories begin so early, or rise so quickly. But Weatherford has never followed someone else's script.
And for eight years, the former legislative aide showed Floridians what youthful, supercharged conservatism looks like, first as a Representative and then as the youngest Speaker of the Florida House in the state's history. His passions included making politics more accessible younger voters, those in their twenties and thirties.
He leaves that demographic with a 40th birthday Nov. 14, but not before striking a forceful and influential tone, both in Tallahassee and with countless charities.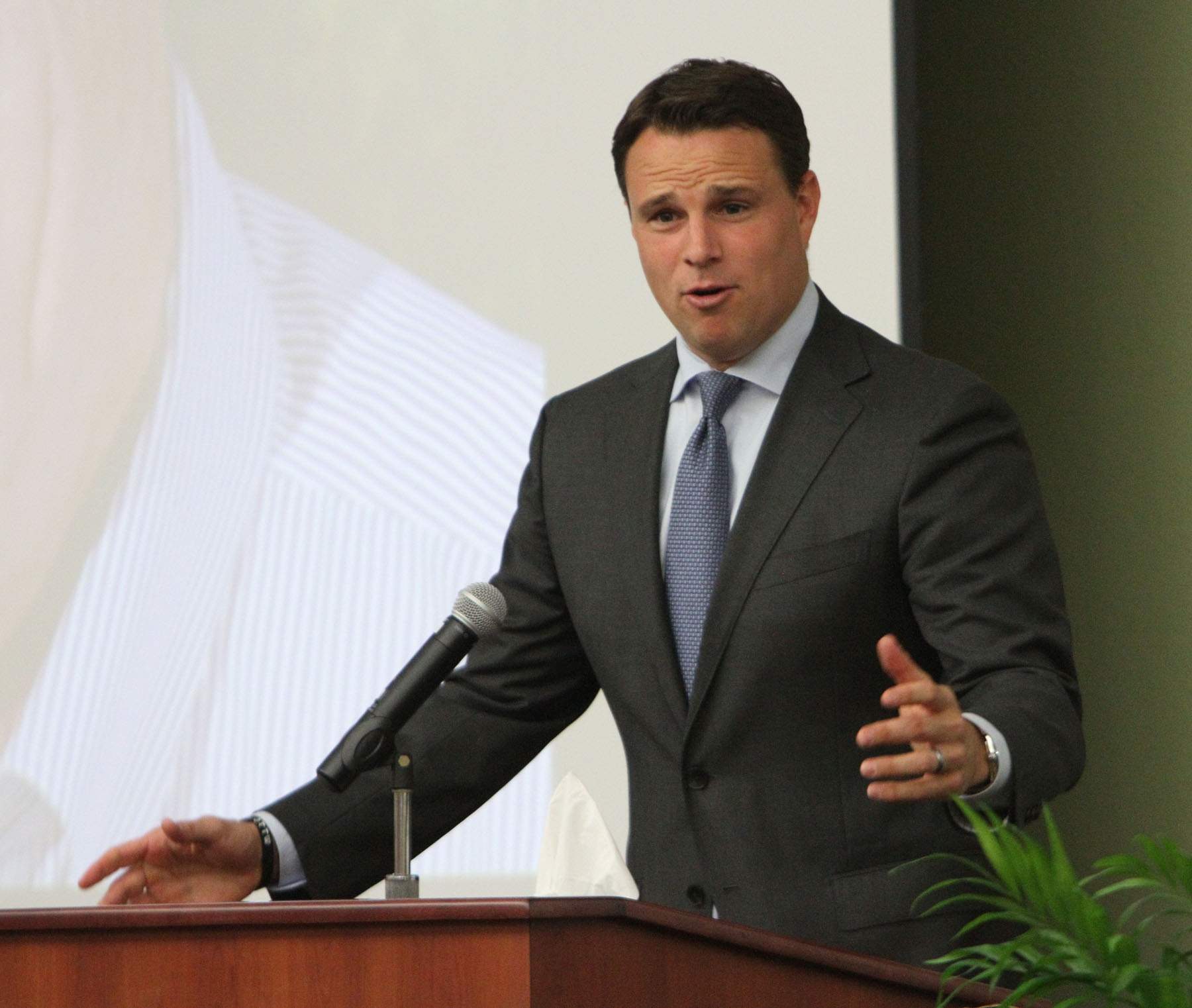 "When you look up 'political will' in the dictionary, there's a picture of Will Weatherford," said Mark Wilson, the president and chief executive officer of the Florida Chamber of Commerce. "He's one of the few people I know whose beliefs don't change based on popular opinion."
His constituents in Pasco County elected Weatherford to the House in 2006, a week shy of his 27th birthday. The former Jacksonville University football standout brought a contagious energy with him, a charm that softened resistance.
"He's a very gregarious, 'fills-up-a-room' kind of guy," said Molly Moorhead, who covered Weatherford's first run the legislature for the Tampa Bay Times. "Good looking with an easy smile."
Born in Dallas to a poor family, he learned priorities from Kathy Weatherford, who started days homeschooling her children with a prayer and the Pledge of Allegiance. A grandmother, Carolyn Warner, set a different kind of example by winning the Democratic gubernatorial nomination in Arizona, and might have defeated Evan Mecham had not a third party split the vote.
He never forgot where he came from, donating generously and consistently to Best Buddies International, The Leukemia and Lymphoma Society, taking a church mission trip to Uganda.
In December 2015, when someone stole a trailer full of toys and food bound for another of his favorite beneficiaries, Metropolitan Ministries, Weatherford pleaded with the public to make it right — and backed it up with a pledge to match contributions up to $2,000.
The Florida Chamber of Commerce also counted on his help. "Our partnership to help end generational poverty through the Florida Chamber's Prosperity Initiative will be among Will's greatest legacies," Wilson said.
 While the House typically elects Speakers in the final year of their fourth term, Weatherford got there after his third.
"Will was the fastest to date," Rep. Richard Corcoran, a Pasco County Republican and former Speaker, told the Times in 2013.
While the public saw him as a conservative hard-liner, a closer look shows some of Weatherford's views were not predictable. He advocated raising the minimum age for buying assault weapons to 21, fought to increase benefits for state employees, and wanted to leave casino gambling up to voters.
Nor did his ambitious rise to the top mean he wanted to stay there indefinitely. Indeed, he had often complained that the four-hour commute meant time away from his wife, Courtney, and four children.
He told colleagues that if he was going to miss his daughter Ella's first bicycle ride on her own, then what he did in Tallahassee had better count.
In 2018, Weatherford declined an opportunity to run for Governor. He cofounded Weatherford Capital with brothers Sam and Drew, marrying twin passions for investment and entrepreneurship.
"While I'm compelled at some point to re-engage in the political arena, I just think the timing right now is not right," he said in passing up a chance to succeed Gov. Rick Scott.
As of June 2019, the firm was in a position to double its output. That's how Speaker Weatherford rolls, with a zest Floridians could yet see again.
— TODAY'S SUNRISE —
A battle for leadership of the Florida Senate in 2022 is over — with Kathleen Passidomo of Naples winning — if Republicans can hold their majority, that is.
Also, on today's Sunrise:
— Good news for Ursus americanus floridanus; the House advanced a bill to increase the penalties for poaching the Florida black bear.
— Backers of a bill to allow well-known college athletes to get paid say endorsement deals are not enough. They want all student-athletes to be paid.
— Help may be on the way for more than 2 million Floridians with diabetes. Two Democratic lawmakers are sponsoring a bill to cap the cost of insulin at $100 per month.
— And the latest adventures of a Florida man facing impeachment, but it's not Donald Trump.
To listen, click on the image below:
— SITUATIONAL AWARENESS —
—@MattGaetz: House Democrats are having such a bad day they might want to invite [Robert] Mueller back.
—@USRepKCastor: Today, long-serving & dedicated public servants Bill Taylor & George Kent are detailing the president's abuse of power. It is wrong to use bipartisan taxpayer military assistance for personal political reasons such as the extortion of Ukraine to fabricate political conspiracies.
—@RepStephMurphy: Met w/Israeli @AmbDermer, a Florida native. As Israelis face rocket fire from Gaza militants, I reiterated my strong support for the U.S.-Israel relationship, which benefits both our countries & is rooted in shared values, shared traditions, & a strong historical connection.
—@GovRonDeSantis: I am proud to announce my administration's second Job Growth Grant Fund award will go toward infrastructure improvements at the Melbourne Airport @FlyMLB.
Tweet, tweet:
I surprised an amazing @FHPJacksonville Trooper today with a #BacktheBlue Award.

Thank you, Sgt. Thomas, for helping us fight #HumanTrafficking and rescue victims. https://t.co/P9L6SllHCt pic.twitter.com/JNSeAvTfnZ

— AG Ashley Moody (@AGAshleyMoody) November 13, 2019
—@SenJanetCruz: Wonderful to welcome @AmDiabetesAssn advocates to the Florida Capitol today. Thank you for advocating for legislation to cap insulin copays. I'm so proud to sponsor this important bill with [Nicholas] @DuranForFlorida.
—@Paul_Renner: Congratulations to @Kathleen4SWFL [Passidomo] on her selection by her peers to become Senate President (2022-24). I look forward to working with her as we build on and extend our efforts to deliver a prosperous, fiscally strong state that is full of opportunity for all Floridians.
—@CortesBob: Super proud of #TeamCortes leader and friend @DaveVasquezFL @stand_together made a great choice. He will continue to do great things.
—@AGGancarski: Huge loss for @GovRonDeSantis, who has had a strained relationship with media lately. Press seems to like to ask questions for some reason.
—@SShawFL: Can't wait to help welcome @PeteButtigieg to the sunshine state tomorrow! #WinTheEra #teampete
—@TampaPD: Always watching out for the community — Mayor @JaneCastor's attention to the @CityofTampa allowed officers to quickly apprehend a burglary suspect when she noted his suspicious activity. Thanks for the Signal 54 (that's police for backup!)
Tweet, tweet:
Bombshell is an eye opener. Thank you to @CharlizeAfrica for bringing this story to life, and to @GretchenCarlson & the brave women who spoke out against sexual harassment at Fox News. pic.twitter.com/RfVuIdzSCK

— Rep. Lois Frankel (@RepLoisFrankel) November 14, 2019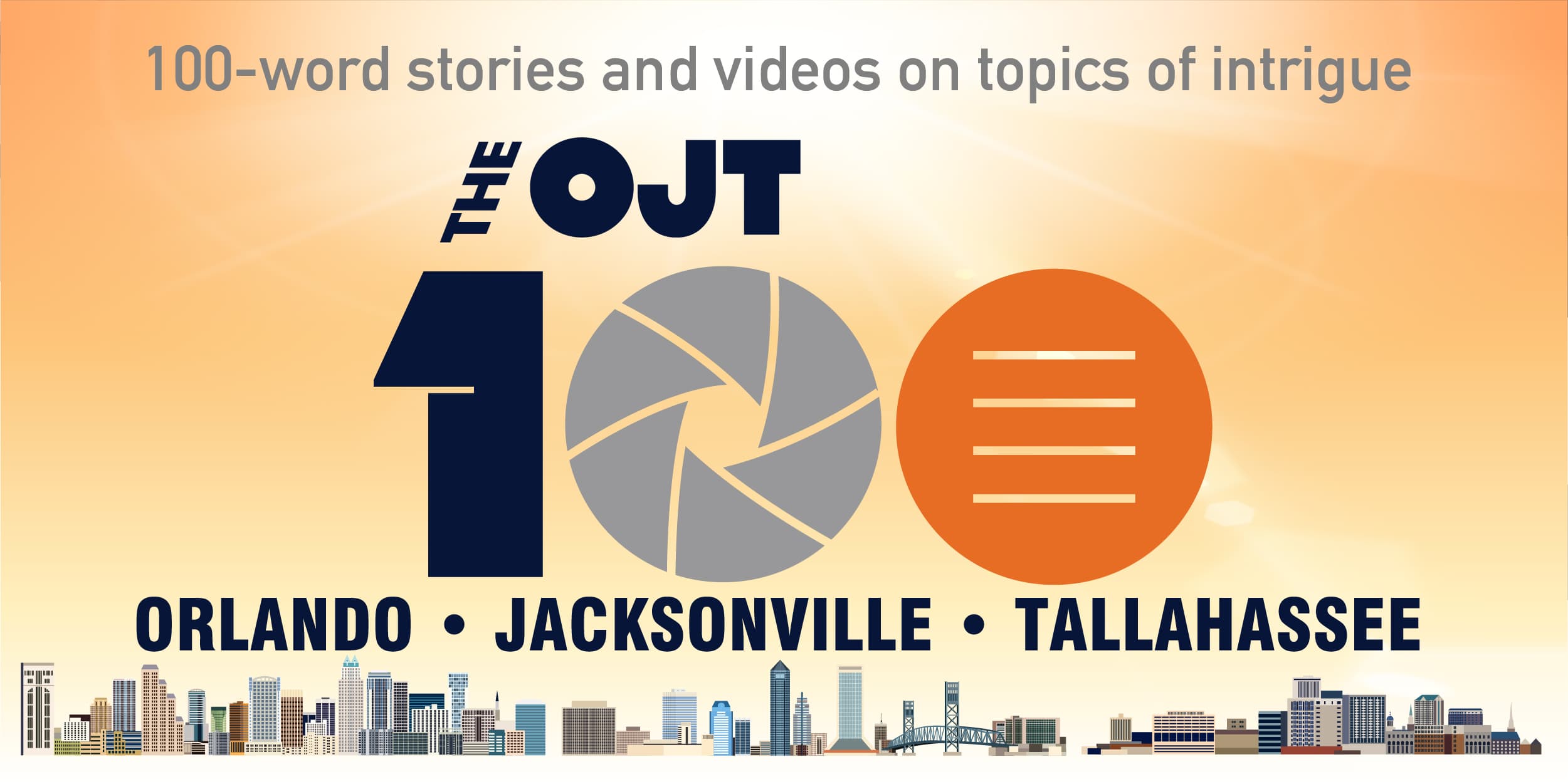 — DAYS UNTIL —
New season of "The Crown" streaming on Netflix — 3; Fifth Democratic debate — 6; "Frozen 2" debuts — 8; Next government shutdown (maybe) — 8; TaxWatch 40th Annual Meeting — 18; Florida Chamber's Transportation, Growth and Infrastructure Summit — 21; UK votes on Brexit — 28; "The Rise of Skywalker" premiers — 36; College Football National Championship — 60; 2020 Session begins — 61; Florida TaxWatch State of the TaxPayer Dinner in Tallahassee — 62; New Brexit deadline — 78; Super Bowl LIV in Miami — 80; Great American Realtors Day — 81; Iowa Caucuses — 81; New Hampshire Primaries — 89; Last day of 2020 Session (maybe) — 120; Florida's presidential primary — 124; "Black Panther 2" debuts — 174; 2020 Summer Olympics in Tokyo begin — 251; Florida primaries for 2020 state legislative/congressional races — 285; First Vice Presidential debate at the University of Utah — 328; First Presidential Debate scheduled at the University of Michigan — 336; Second presidential debate at Belmont — 343; 2020 General Election — 355.
— TOP STORY —
"Diplomats accuse Donald Trump as impeachment hits Americans' TVs" via Lisa Mascaro and Mary Clare Jalonick of The Associated Press — On Day One of extraordinary public U.S. House hearings — only the fourth formal impeachment effort in U.S. history — career diplomats testified in the open after weeks of closed-door interviews aimed at removing the nation's 45th President. The account they delivered was a striking though complicated one that Democrats say reveals a President abusing his office, and the power of American foreign policy, for personal political gain. "The matter is as simple and as terrible as that," said Rep. Adam Schiff, the Democratic chairman of the Intelligence Committee, as he opened the daylong hearing. "Our answer to these questions will affect not only the future of this presidency but the future of the presidency itself."
"Ambassador's cellphone call to Trump from Kyiv restaurant was a stunning breach of security, former officials say" via Ellen Nakashima of the Washington Post — "The security ramifications are insane — using an open cellphone to communicate with the president of the United States,' said Larry Pfeiffer, a former senior director of the White House Situation Room and a former chief of staff to the CIA director. "In a country that is so wired with Russian intelligence, you can almost take it to the bank that the Russians were listening in on the call."
"Impeachment hearing breaks into laughter after Democrat invites Trump to testify" via Rebecca Klar of The Hill — Democrats watching the first public impeachment hearing Wednesday laughed after Rep. Peter Welch invited Trump to testify. "I say to my colleague; I'd be glad to have the person who started it all come in and testify. Trump is welcome to take a seat right there," Welch said. His comment was in response to Rep. Jim Jordan's claim that House Democrats are keeping the "guy that started it all," referring to the whistleblower, from testifying as part of the hearings.
Meanwhile … "Republicans discuss a longer Senate impeachment trial to scramble Democratic primaries" via the Washington Post — Some Republican senators and their advisers are privately discussing whether to pressure GOP leaders to stage a lengthy impeachment trial beginning in January to scramble the Democratic presidential race — potentially keeping six contenders in Washington until the eve of the Iowa caucuses or longer. … Those conversations about the timing and framework for a trial remain fluid and closely held, according to more than a dozen participants in the discussions. But the deliberations come as Senate Majority Leader Mitch McConnell faces pressure from conservative activists to swat back at Democrats as public impeachment hearings began this week in the House.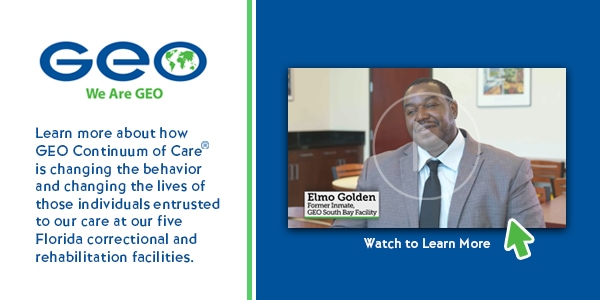 — DATELINE: TALLY —
Assignment editors — Gov. Ron DeSantis will make a major announcement at Vero Beach High School. Media Center 1707 16th St. 12:45 p.m.
Under-the-radar 2022 Senate President race ends abruptly — The race for the next leader of the Florida Senate Republican caucus was expected to be low key during the upcoming 2020 election cycle. But, according to Matt Dixon of POLITICO Florida, the race ended quickly this week, when Estero Republican Rep. Ray Rodrigues endorsed Naples Republican Kathleen Passidomo. That support help defeat Palm Coast Republican Sen. Travis Hutson. Passidomo will become Senate President for the 2022-24 term, if the GOP retains its majority. This post gives Passidomo influence over policy and political decisions, as well as leading Senate campaigns for the 2022 election cycle. Her early supporters are likely to land top posts in the Senate when she takes the reins. Conversely, Dixon rights, Hutson supporters — like any on the losing side of a leadership fight — could find themselves on the outs for picking the wrong team. Hutson told POLITICO he reached an agreement with Passidomo to avoid any political payback.
"The daily horror: Tel Aviv terror for Jason Fischer, other legislators" via A.G. Gancarski of Florida Politics — A Jacksonville Republican House member is in Israel this week, where he has a front-row seat for security realities in that Mideast democracy. Rep. Jason Fischer, in the country for the week with other state legislators from around the country with the American Legislative Exchange Council, woke up in Tel Aviv to "alarms … sirens" and urgings to find a bomb shelter. Incoming rockets were being intercepted by the Iron Dome defense system, with attacks being the most perilous in years, according to the Times of Israel. Hamas contends that it has enough ammo for six months of these attacks, almost guaranteeing a continued robust Israeli response. The second-term legislator and his ALEC colleagues had previously visited an area called Sderot, which is where many of the rockets today are being fired at, offering another unique perspective.
"Southwest Florida lawmakers press for storage, restoration north of Lake Okeechobee" via Jacob Ogles of Florida Politics — Republican Reps. Dane Eagle, Ray Rodrigues and Spencer Roach sent letters to the South Florida Water Management District, pressing District officials to support the Lake Okeechobee Watershed Restoration Project. "As a born-and-raised Southwest Floridian, I share the frustration of the people in my district who are concerned about water quality and have made the issue among my top priorities," wrote Eagle, state House Republican Leader. "The people of Florida expect to see progress on the projects that science says will help improve water quality in our estuary." Letters were all addressed to Drew Bartlett, executive director of the District. The Governing Board for the district meets Thursday at Florida Gulf Coast University and expects to discuss the project.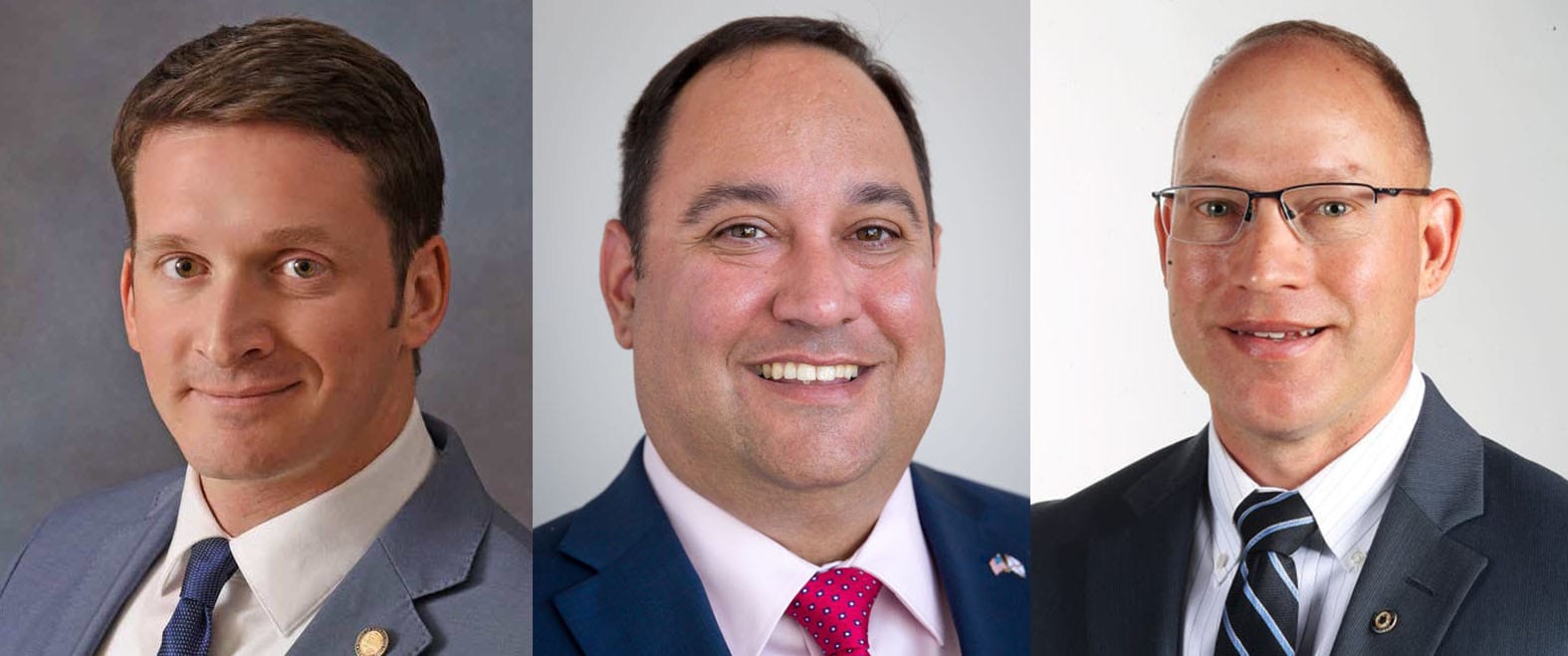 "Push for amateur athlete pay continues" via Florida Politics — Sen. Randolph Bracy, discussed his bill (SB 582) that would allow football players and others to profit from endorsements. House Democratic Leader Kionne McGhee is carrying the companion (HB 251) in the House. Despite being championed by Democrats, these bills have momentum. DeSantis, a former college baseball player, backs them. Bracy, a former college athlete at William and Mary, discussed the "much less glamorous reality of trying to make ends meet" for student-athletes. If "fairly compensated for the use of their name, image, and likeness" from the "astronomical revenues" they make for schools and the NCAA, Bracy believes the path will be easier for them.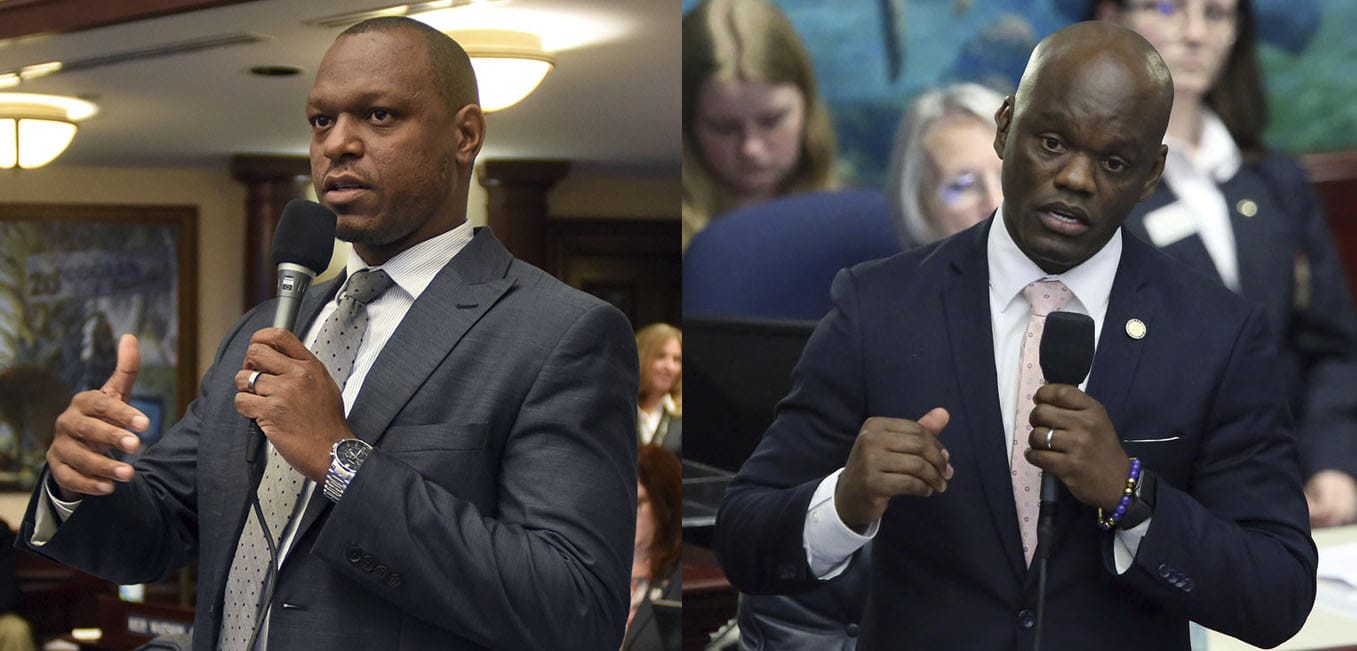 "Dennis Baxley wants 'baby boxes' at child surrender sites" via Renzo Downey of Florida Politics — The Ocala Republican Senator's bill (HB 864) would add the option for surrender sites to use "safe haven baby boxes," which are climatized, lighted and outfitted with interior cameras and sensors to alarm first responders when an infant is placed inside. The slot on the building's exterior locks, and first responders must open it from inside, removing personal contact. Parents can leave newborn children at fire stations, hospitals and emergency medical services (EMS) stations with full-time staff, according to Florida safe haven laws. And while law enforcement cannot prosecute parents solely for abandoning their children at approved sites, advocate organizations believe some parents are hesitant to leave a child.
"House panel pushes forward 20 local appropriations bills" via Ryan Nicol of Florida Politics — The House Agriculture & Natural Resources Appropriations Subcommittee approved 20 local appropriations. The bills ranged in aim from projects to upgrade sewer systems to requests to relocate a local fair in Martin County. State Rep. Toby Overdorf made that latter request (HB 2175). He's asking for $1 million to move that fair to a new property, which involves setting up public bathrooms, security fencing, and walkways accessible to those with disabilities. The panel also took up a measure from state Rep. Jennifer Webb that would expand the St. Pete Beach Wastewater Transmission System. State Rep. Tina Polsky presented a measure (HB 2291) that would aim to push septic tank users near Lake Apopka onto an expanded sewer system.
"House workforce panel ponders 'dark side of innovation'" via A.G. Gancarski of Florida Politics — The House Workforce Development & Tourism Subcommittee heard from academics and industry experts about how technology was shaping the future of work for good and for ill. Some estimate that nearly half of all jobs could be lost to automation in the coming years. And that comes with negatives as well as positives. Dale A. Brill, Senior VP with the Orlando Economic Partnership, offered caution regarding "that flip side … the dark side of innovation." Arthur Huang, an assistant professor at the University of Central Florida, is concerned primarily about "wage polarization" as a consequence of automation. CEO salaries see "huge growth," and "wage polarization and political polarization" are natural consequences. Second generation social mobility tends to be downward, Huang noted.
"Cyber review, fire station improvements in budget works" via Renzo Downey of Florida Politics — Cybersecurity and power grid safety research took the front seat in a House budget committee, which advanced the project and a series of fire station improvements. Rep. Ardian Zika's bill (HB 2081) would fund a cybersecurity and electric grid review by the state's upcoming Forensic Institute for Research, Security, and Tactics, an effort to combat future attacks. "We are in the midst of a cyberwar," Zika said. "We must be proactive to defend our state, our economy, and bills such as this one put us in a step in the right direction." The bill sends $475,000 to the Pasco County Sheriff's Office from the Department of Management Services to fund the research, leading to future guidelines for state facilities.
"On Matt Willhite's wish list: A playground for children with disabilities" via Ryan Nicol of Florida Politics — State Rep. Willhite has filed a local appropriations measure to begin construction of the Commons Park All-Access Playground in Royal Palm Beach. The bill (HB 3125) calls for $500,000 in nonrecurring funds. According to Willhite's request, the park, which will be accessible to children with disabilities, "will serve all children throughout the region, estimated to be 45,000 people." "The proposed play area is designed to accommodate children with physical disabilities and provide multisensory experiences for children with mental disabilities," Willhite said.
"Carlos Guillermo Smith tries again with assault weapon sales ban bill" via Scott Powers of Florida Politics — Smith filed House Bill 627 for the 2020 Legislative Session, the fourth session he has pursued banning the kinds of weapons and high-capacity ammunition magazines that killed 49 people and wounded 53 others during the June 12, 2016, tragic mass shooting at Orlando's popular gay nightclub. In announcing his bill Wednesday, Smith stated that state Sen. Gary Farmer, a Fort Lauderdale Democrat who has filed companion bills the past two years, also intends to do so this year. HB 627 lists scores of specific makes and models of handguns, rifles, and shotguns that would be banned from sale in Florida, and also includes language prohibiting similar weapons.
"Bill to let pharmacists test, treat for flu clears first panel" via Florida Politics — A House panel Wednesday cleared a bill that would help those who come down with flu or strep avoid a trip to the doctor. The House Health Quality Subcommittee meeting in advance of the 2020 Legislative Session, OK'd legislation (HB 389) carried by Rep. Tyler Sirois, a Merritt Island Republican. "By giving pharmacists this ability, Floridians of all ages, some uninsured, will benefit from lower costs, more options and reduced exposure to these contagious illnesses — especial in ERs and urgent care where Florida families are already having to deal with other emergent medical care needs," Sirois said. An identical bill in the Senate (SB 714) has yet to be heard.
"Bill adds teeth to fight against bear poaching" via Jim Turner of the News Service of Florida — Poaching black bears out of season would carry stiffer penalties under a proposal unanimously approved by a House panel. The vote by the House Agriculture & Natural Resources Subcommittee came as the Florida Fish and Wildlife Conservation Commission next month is expected to consider a series of measures to manage the state's growing bear population, including the possibility of an annual hunt. Rep. David Smith, who is sponsoring the bill (HB 327) approved by the House panel, said it is driven by constituents concerned about a proliferation of bears being illegally killed for their gallbladders.
"Janet Cruz, Nicholas Duran stump for insulin cost caps" via A.G. Gancarski of Florida Politics — Tampa Sen. Cruz and Miami Rep. Duran promoted bills (SB 116 and HB 109) that would limit insulin copays to $100 a month. During a media availability in the Capitol Rotunda, the two bemoaned "price gouging" by the pharmaceutical industry. Cruz noted that 2.4 million Floridians have diabetes, with an additional 5.8 million pre-diabetic. That population would benefit from cost caps, which the Senator deems "absolutely necessary" for "access to a vital drug they need to survive." The Senate bill, filed in August, has been referred to three committees without a hearing. The same holds true for the House version, filed in September. However, the respective legislative sponsors are confident that the trajectory can be reversed.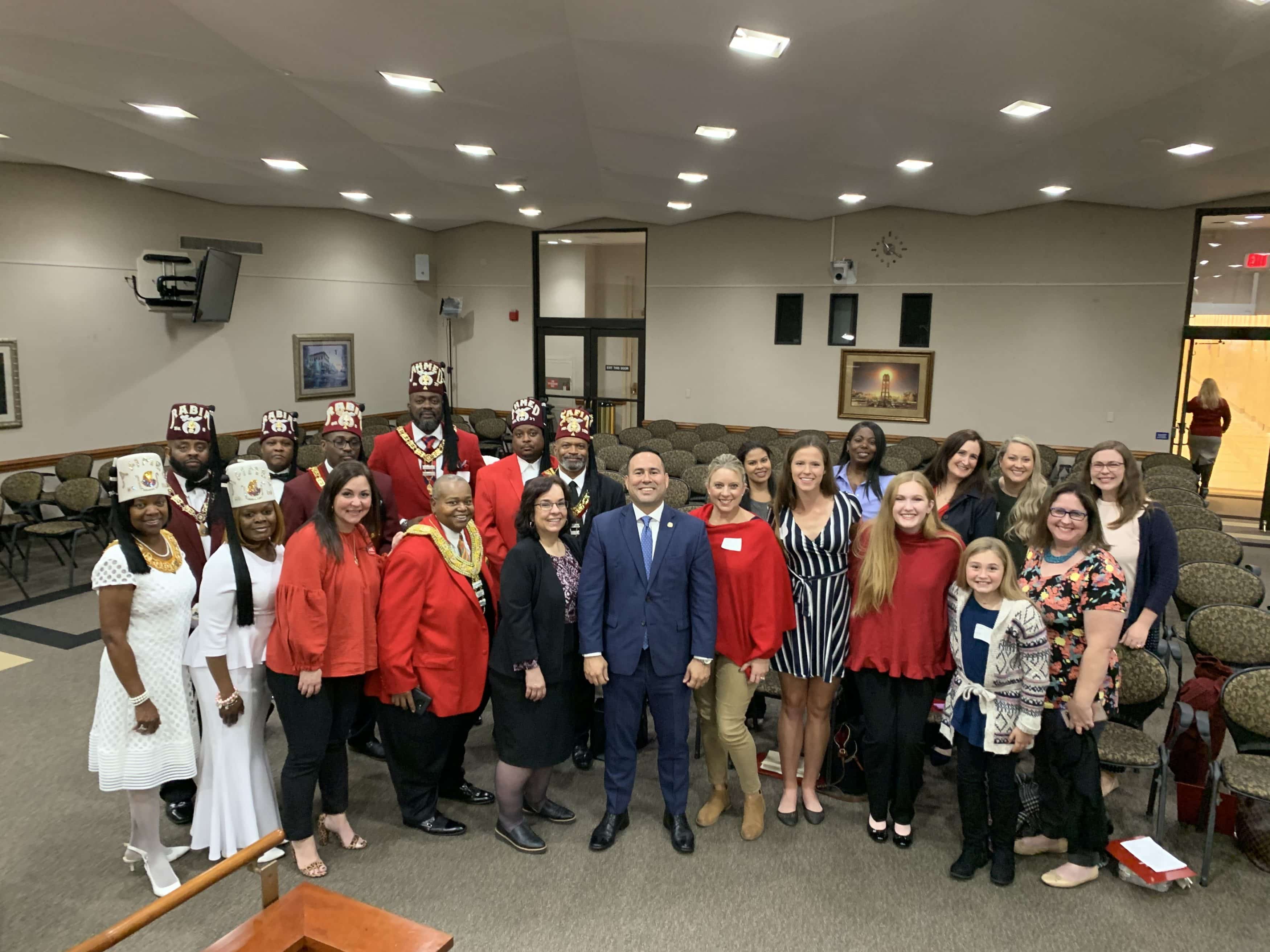 "Dianne Hart criminal justice bill would define basic inmate rights" via Renzo Downey of Florida Politics — Tampa Democrat Hart's bill (HB 531) seeks to overhaul the education system to the benefit of inmates. Department of Corrections staff must treat inmates decently, respectfully and fairly, the bill says. Also required would be ventilated housing and adequate access to meals. Hart's ex in-law, Carlton Hart, was allegedly beaten by a DOC officer in July. The officer was charged with malicious battery and perjury, but DOC officials said the case would be dismissed. Hart also wants to increase access to vocational and academic training for inmates. Her bill would guarantee a right to that access and require the department to conduct a study on strategies to increase inmate employment after their release.
Meanwhile … our prayers are with her — "Emily Slosberg hospitalized for mental evaluation last month" via the Palm Beach Post — Slosberg was hospitalized involuntarily in October for a mental-health evaluation under the state's Baker Act, according to officials and reports obtained by The Palm Beach Post. Reports show the Boca Raton-area state representative told authorities she'd been battling depression and believed her hands were on fire when they were not. And her father, Irving, whom she'd succeeded in the Legislature in 2016, told deputies she has struggled since the high-profile 1996 death of her twin sister in a car crash. "Emily is suffering from PTSD," Irving Slosberg told The Post on Wednesday. "She's under treatment. She's getting better."
— TODAY IN THE CAPITOL —
The House Civil Justice Subcommittee meets, 9 a.m., Room 404, House Office Building.
The Higher Education and Career Readiness Subcommittee meets, 9 a.m., Room 306, House Office Building.
The House PreK-12 Appropriations Subcommittee meets, 9 a.m., Room 102, House Office Building.
The Joint Legislative Auditing Committee meets, 1:30 p.m., Room 306, House Office Building.
Happening today — Florida Department of Environmental Protection Secretary Noah Valenstein and Florida Recycling Partnership Executive Director Keyna Cory will hold a news conference to present Recycling Recognition Awards as part of "Florida Recycles Week," 12:30 p.m., 4th-Floor Rotunda, The Capitol.
Happening today — The Florida Supreme Court is scheduled to issue weekly opinions, 11 a.m.
Happening today — The Florida Education Association continues its "big red bus tour" to call for increased education funding, noon, United Teachers of Dade, 2200 Biscayne Blvd., Miami.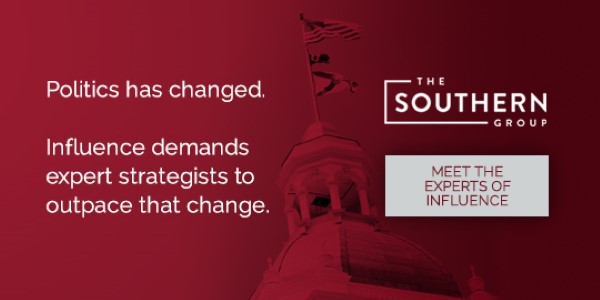 — GOV. CLUB LUNCH BUFFET —
Tomato basil soup; mixed garden salad with dressings; cucumber, tomato, red onion salad with feta; Southwestern corn and black bean salad; deli board, lettuce, tomatoes, cheeses and breads; grouper au Poivre with tequila-lime sauce; chicken fajitas with fixins'; roast loin of pork; (½ pan) butternut squash with Vermont maple syrup; (½ pan) medley of vegetables; sweet plantains; traditional flan for dessert.
— STATEWIDE —
Morning must-read —"A Trump tax break to help the poor went to a rich GOP donor's superyacht marina" via Pro Publica — The Rybovich superyacht marina lies on the West Palm Beach waterfront, a short drive north from Mar-a-Lago. Superyachts, floating mansions that can stretch more than 300 feet and cost over $100 million, are serviced at the marina, and their owners enjoy Rybovich's luxury resort amenities. Its Instagram account offers a glimpse into the rarefied world of the global 0.1% — as one post puts it, "What's better than owning a yacht, owning a yacht with a helicopter of course!" Rybovich owner Wayne Huizenga Jr., son of the Waste Management and Blockbuster video billionaire Wayne Huizenga Sr., has long planned to build luxury apartment towers on the site, part of a development dubbed Marina Village. Those planned towers, and the superyacht marina itself, are now in an area designated as an opportunity zone under President Donald Trump's 2017 tax code overhaul, qualifying them for a tax break program that is supposed to help the poor.
,,,Then-Gov. Rick Scott bestowed the tax break on the marina after a direct appeal from Huizenga Jr., according to a 2018 letter Huizenga Jr. wrote that was obtained by ProPublica. Huizenga and his family have been major donors to Scott. Even though the opportunity zone program is supposed to subsidize only new investment, Huizenga cited the already-planned Marina Village in his appeal to Scott. Noting the "significant private sector investment that is poised to take place," Huizenga wrote, "This project has been planned for some time as part of the larger Marina Village initiative which incorporates the Rybovich working waterfront marina." The state of Florida, based on an analysis of unemployment and poverty rates, had not originally intended to pick the census tract containing the superyacht marina for the program. But those plans changed in response to Huizenga's lobbying, according to documents from the Florida Department of Economic Opportunity obtained by ProPublica.
"In Florida, 99% of companies pay no corporate income tax — with lawmakers' blessing" via Jason Garcia of the Orlando Sentinel — EBay Inc. earned $34 million of profit in Florida in 2014, according to state auditors. At Florida's official corporate income tax rate of 5.5 percent, eBay should have paid more than $1.8 million in state taxes; eBay actually paid $18,810. It's not an isolated example. Auditors say Sanofi Pasteur Inc., one of the world's largest vaccine manufacturers, earned an estimated $55 million of profits in Florida between 2008 and 2013 — yet it didn't pay a dime in state income tax. All these moves are made possible by two things: Aggressive tax-avoidance tactics by big businesses — and elected leaders who choose not to stop them. The combination has left Florida with one of the easiest-to-avoid corporate income taxes in the nation.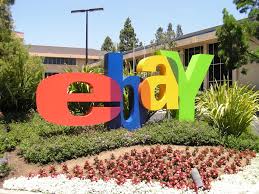 "Big businesses cut their Florida taxes by using income-shifting strategies" via Jason Garcia of the Orlando Sentinel — State economists have estimated that requiring big companies to file one comprehensive tax return could raise nearly a half-billion dollars annually in revenue. That's enough money to double the size of Florida's affordable housing fund — with enough left over to pave more than 500 miles of new bicycle and pedestrian trails. The Florida Chamber of Commerce, which has lobbied against attempts to make big companies file a single tax return, says Florida's current system works fine just the way it is. "There's an old adage that, 'If it ain't broke, don't fix it,'" said Edie Ousley, a spokeswoman for the Florida Chamber. "With Florida's business climate among the nation's very best, now is not the time to fix what isn't broken."
"Florida's opioid crisis: Billions of pills, millions in campaign cash" via Emily Mahoney and Langston Taylor of the Tampa Bay Times — In a seven-year span that saw an opioid epidemic reach crisis levels, 5,556,553,071 hydrocodone and oxycodone pills flooded into Florida. They poured across the state through shady clinics that became known as "pill mills." But hundreds of millions streamed through grocery stores and chain pharmacies, according to newly released data provided by the Drug Enforcement Agency. While the figures may be new, the takeaway is not: Florida's lax regulations on pain clinics lured addicts across state lines and helped fuel the national crisis. Even while the lawsuits continue, Florida's elected leaders have continued to accept millions in campaign contributions from the corporations that played key roles in the epidemic.
"Florida medical marijuana use doubles in just one year" via Karli Barnett of CBS Miami — Florida is the second-fastest-growing medical marijuana market in the country, according to a recent study done by Marijuana Business Daily. If a physician recommends a patient for medical marijuana, they put them into a registry. The patient has to complete their online profile and pay a $75 fee to receive their card. "When I initially became a patient, three months is actually what it took me to obtain a card and get into dispensaries, and medicine was limited at that time. Now, in five to ten days, patients are able to access dispensaries and get their medicine," says Michael Puentes. He's the founder of Miami Aid Wellness, a medical cannabis clinic.
"Court says state should pay in citrus fight" via Jim Saunders of the News Service of Florida — An appeals court upheld a ruling that directed the state to pay more than $13.6 million to Lee County homeowners whose healthy citrus trees were cut down amid an effort to halt the spread of citrus canker disease. A panel of the 2nd District Court of Appeal rejected arguments that the Florida Department of Agriculture and Consumer Services could not pay the thousands of homeowners because the Legislature had not approved the money. It said that sections of state law cited by the department were unconstitutional "as applied" to the case. The appeals court reached that conclusion because of part of the Florida Constitution that bars the government from taking property without paying full compensation.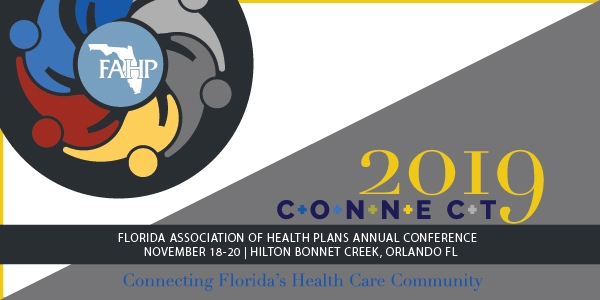 — PEACHY —
"The case for the impeachment defense" via Rudy Giuliani for the Wall Street Journal — The conversation my client, Trump, had with Ukrainian President Volodymyr Zelenskiy on July 25 was innocent. During a congratulatory call, the newly elected Zelenskiy brought up the need to "drain the swamp" in his country. Rooting out corruption was one of Zelensky's campaign pledges, and Trump asked him to investigate allegations of corruption at the highest levels of both governments. It was a matter of serious mutual concern. For Trump and Zelenskiy to discuss these issues was not only proper but an exercise of Trump's responsibility as U.S. President as expressed in Article II, Section 3 of the Constitution: "to take care that the laws of the United States are faithfully executed."
"Trump considered firing intelligence community Inspector General" via Maggie Haberman and Michael Schmidt of The New York Times — Trump has discussed dismissing the intelligence community's inspector general, Michael Atkinson, because Atkinson reported a whistle-blower's complaint about Trump's interactions with Ukraine to Congress after concluding it was credible. Trump first expressed his dismay about Atkinson around the time the whistle-blower's complaint became public in September. In recent weeks, he has continued to raise with aides the possibility of firing him.
"These Floridians have starring roles in the Donald Trump impeachment" via Steve Contorno of the Tampa Bay times — Here are the Floridians Trump has called on to help him, those who will decide his fate and a few shady figures from this sunny state who could contribute to his downfall. Pam Bondi: The former Attorney General is one of two new White House hires who will focus on messaging as the impeachment investigation moves into the public realm. Matt Gaetz: Trump's top defender on Fox News has already demonstrated his flair for theatrics during the impeachment proceedings. Val Demings: The Orlando Democrat is in a rare position. She is one of just three members of Congress tasked with investigating the President as a member of the Intelligence Committee and drafting possible articles of impeachment on the Judiciary Committee.
"Meet the former Orlando cop — now a Congresswoman — working overtime on impeachment" via Robin Bravender of Florida Phoenix — Rep. Demings didn't expect to be at the center of presidential impeachment proceedings when she won her U.S. House seat in 2016. Three years later, the Florida lawmaker and former chief of the Orlando Police Department has a front-row seat to inquiry against Trump. She's one of just four lawmakers who serve on both the Intelligence and Judiciary Committees. Demings called it an "honor" to serve on both committees, but she said she doesn't see the impeachment proceedings as a political victory. "I know a lot of people think that we're just high-fiving," she said. "There is nothing to celebrate about this. … It's a tough time for our nation and for members of Congress."
"The impeachment calculus Democrats don't want to talk about" via Ryan Lizza of POLITICO — At the center of the Ukraine scandal is a conspiracy theory about the party's front-runner that, while repeatedly debunked, will inevitably gain more attention over the next three months. The House, most everyone assumes, will vote to impeach Trump. Then, the Senate trial will force six Democratic candidates — Bernie Sanders, Elizabeth Warren, Amy Klobuchar, Kamala Harris, Cory Booker and Michael Bennet — off the campaign trail just weeks before Iowans gather for their caucuses. And at the end of it all, the most likely outcome is that Trump will be acquitted and claim a broad exoneration for anything he's ever been accused of. The main case for impeachment helping Joe Biden is that the underlying story of impeachment is the same one that Biden has been telling.
"What impeachment will cost the GOP" via John Harris of POLITICO — Based on Bill Clinton's precedent, those costs will be paid against Trump's agenda — things he wants to do but won't achieve because of the distorting effects of impeachment on his political options and room for maneuver. They will be paid by his associates — people whose reputations and ambitions will be permanently dented because of their proximity to him. And they will be paid by conservatives who follow him — who will discover their own principles have lost credibility and power in the public mind because of their connection to Trump. He is used to bullying and insulting fellow Republicans to get his way. Trump will suddenly find his ability to push his own party is deeply limited.
— D.C. MATTERS —
"Trump welcomes Turkey's Erdogan to White House, offers thanks for tentative cease-fire in northern Syria" via David Nakamura, Karen DeYoung and Seung Min Kim of The Washington Post — Trump described Turkish President Erdogan as "a very good friend" and said the tentative cease-fire in northeastern Syria was "holding very well," before inviting several Republican senators, including Sen. Scott, who have been critical of Turkey to join him at a White House meeting with the Turkish leader. "We're having a very good discussion," Trump told reporters as he, the senators and Erdogan met in the Oval Office. Scott said in advance of the meeting that he would confront Erdogan on Turkey's purchase of the S-400 missile systems. "I want to make sure he understands that we're gonna have to implement sanctions," he said. "The president doesn't have a choice. And that's not gonna be good for Turkey."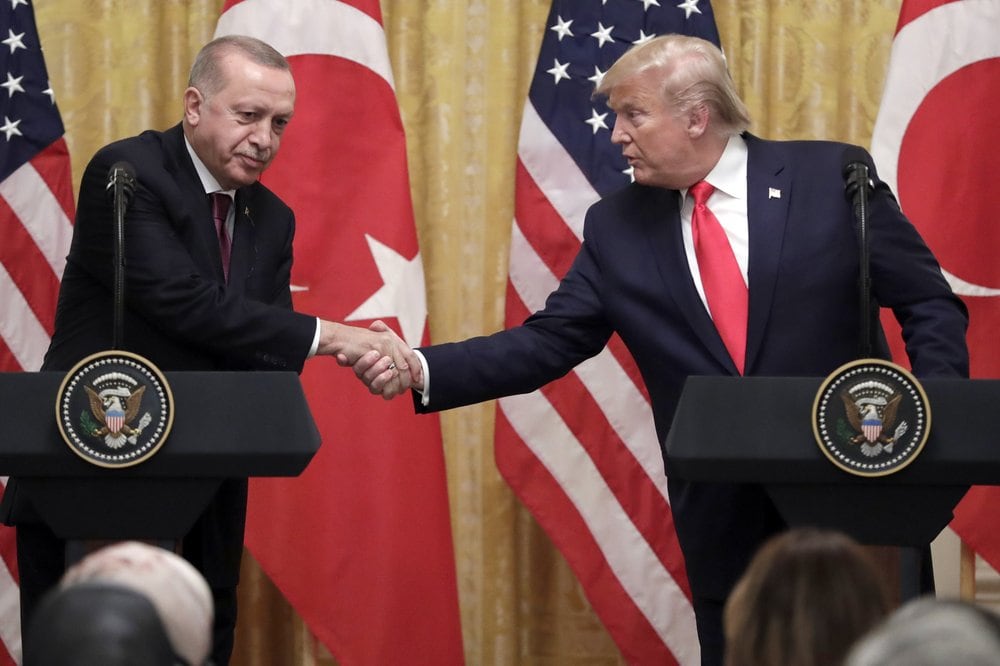 "White Trump voters are richer than they appear" via Thomas Ogorzalek, Luisa Godinez Puig and Spencer Piston of The Washington Post — There isn't much direct evidence that Trump voters were hurting financially, which is generally how "white working class" is interpreted. Why is there no consensus about this? One reason is that previous accounts have focused on studying how individual incomes affected voting decisions in 2016 by looking at citizens' total incomes. But what if the relationship between income and who you vote for is related not to how much total money you earn, but how much you earn relative to your neighbors? In a country where income contexts vary widely, using a national scale to measure how people rank in income distributions may not be the best way to understand voting behavior.
"Congress can have access to eight years of Trump's tax records, appeals court orders" via Ann E. Marimow of The Washington Post — Congress can seek eight years of Trump's tax records, according to a federal appeals court order Wednesday that moves the separation-of-powers conflict one step closer to the Supreme Court. The U.S. Court of Appeals for the D.C. Circuit let stand an earlier ruling against the president that affirmed Congress's investigative authority on a day when the House was holding its first public impeachment inquiry hearing. Trump's lawyers have said they are prepared to ask the Supreme Court to intervene in this case and in several other legal battles between the president and Congress. Trump's attorneys also are planning to ask the high court to block a similar subpoena for the president's tax records from the Manhattan district attorney.
"Orlando's wealthier community reels in federal funds" via Kevin Derby of Florida Daily — The U.S. Department of Transportation is sending $66 million to Florida through "Better Utilizing Investments to Leverage Development" (BUILD) grants. While Jacksonville's and Miami's ports are benefiting from the funds, one of the biggest winners is Orlando's Lake Nona neighborhood. Lake Nona is Orlando's fastest-growing and most wealthy community. It was created in the early part of this century with massive funding from the state for the University of Central Florida (UCF) School of Medicine, the University of Florida (UF) extension and the Sanford Burnham Research Institute. The federal government chipped in as well, building a $1 billion VA hospital. Since then, Lake Nona has continued to grow. Now, the federal government will help the area with $20 million. U.S. Transportation Sec. Elaine Chao was in Orlando on Tuesday to announce commuter funds for the area.
"Matt Gaetz asks judge to sentence Pensacola drink-thrower to prison" via Annie Blanks of the Pensacola News Journal — Gaetz is asking the federal court to sentence Amanda Kondrat'yev — the woman who threw a drink on the congressman after a Pensacola campaign event in June — to "some time of incarceration," saying that the message needs to be sent to supporters and opponents that violence won't be tolerated. Kondrat'yev, 35, is scheduled to be sentenced on Nov. 18 after pleading guilty in August to the charge of assaulting a U.S. congressman. She admitted to throwing a cup full of red liquid at Gaetz as he was leaving the Brew Ha Ha restaurant for an "Open Gaetz" event on June 1.  … In a victim impact statement provided to the court, a copy of which Gaetz' press secretary provided to the News Journal, Gaetz argues that not sentencing Kondrat'yev to prison will send a message to his supporters that violence will be tolerated.
Assignment editors — U.S. House Ethics Committee, which is officially looking into the scandal surrounding Ross Spano's financing of his 2018 campaign, will provide an update on the probe.
— 2020 —
"Michael Bloomberg, Deval Patrick blindside Dem primary field" via Marc Caputo and David Siders of POLITICO — At a bare minimum, Bloomberg and Patrick stand to complicate — and potentially lengthen — the campaign. Bloomberg and Patrick would face long odds if they run — but each could unsettle the race in far-reaching ways. Bloomberg, a billionaire, could swamp his competitors in Super Tuesday states with advertising and remain a force deep into primary season with his nearly unlimited resources. Patrick, a former governor, could cut into the field in two key early states, and have a significant impact on the consolidation of the black vote. Because Patrick hails from Elizabeth Warren's home state, he has built-in name recognition in New Hampshire, which shares its biggest media market with Boston, potentially sapping Warren and Vermont Sen. Bernie Sanders of their neighboring state advantage there.
"Why Bloomberg and Patrick changed their minds about 2020" via Alexander Burns and Jonathan Martin of The New York Times — They had both ruled out entering the race over the winter. Bloomberg had conducted polling and focus groups and concluded it was not worth challenging a rival as strong as Biden. Patrick had confronted a family illness — his wife was diagnosed with cancer — and new scrutiny of his business record. He, too, opted out of the race. But over time, they both developed second thoughts. Critical of Biden's campaign, Bloomberg asked his aides to bring updated polling information gauging his prospects. Patrick began expressing unease to friends about whether the existing crop of candidates could unite the Democratic Party after the primary or heal a divided country after the general election.
"Pete Buttigieg picks up endorsement of St. Petersburg lawmaker" via Steve Contorno of the Tampa Bay Times — Diamond is backing Buttigieg over the rest of the crowded Democratic field, he told the Tampa Bay Times, in hopes the millennial leader can bring a "new generation of American leadership." Diamond will join Buttigieg for an event in Miami later Thursday. "The more I've listened to Pete, the more I'm convinced he's the right candidate for this moment," Diamond, a St. Petersburg Democrat, said, "and the type of leader that can really bring our country together in this incredibly polarized and difficult time we're in."
"Julián Castro pushes to stay visible in 2020 race even if he's absent from next debate" via Suzanne Gamboa and Maura Barrett of NBC News — Castro has been unable to meet the polling criteria to qualify for the Nov. 20 debate in Atlanta. The end of the day Wednesday was the deadline to reach the polling threshold of 3 percent or higher in four approved polls or 5 percent in two early state polls. No polls have Castro at those levels. Despite that, Castro has been commanding news and social media attention this week by taking outspoken stands on the primary process, releasing new policy proposals, and amplifying his proposals on issues he has championed during his campaign. Although he's closed down two state offices, he's signaled his campaign is moving ahead by filing to be on the ballot in Alabama, Arkansas and New Hampshire.
"Priorities USA launches Latino persuasion program in Florida" via Laura Barrón-López of POLITICO Florida — The Democratic super PAC is launching a sustained digital effort to woo Latinos in the run-up to the 2020 presidential election. Priorities USA is starting in Florida first and will expand the slate of digital ads to other battleground states across the country as the cycle progresses. It's a new piece of the super PAC's $100 million commitment to the primaries. The group didn't spend on Latino-focused ads in 2015. This time they are starting before 2020 and in a state that is at the heart of Trump's reelection efforts. The digital ads, which will run on Facebook and YouTube, cover pocketbook issues that Florida Latinos care about, according to the super PAC.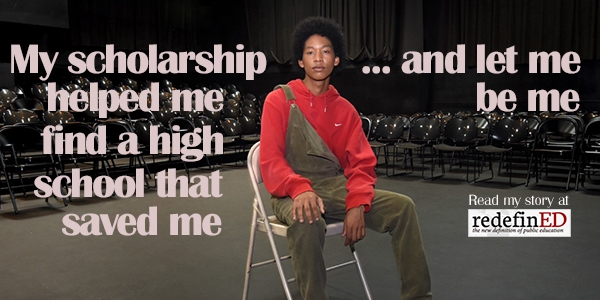 — THE TRAIL —
"Make It Legal Florida's adult-use pot amendment reaches key hurdle" via Janelle Irwin Taylor of Florida Politics — Make It Legal Florida collected more than 77,000 petitions, which were verified by county Supervisor of Elections offices across the state. That exceeds the 76,632 threshold for judicial review for a proposed state constitutional amendment. "We are overwhelmed by the support the Make it Legal Florida effort has received around the state from Florida voters who believe adults should have access to regulated cannabis products," Make it Legal Florida Chair Nick Hansen said in a statement. "We are continuing to deliver signatures for validation, and we are confident we will meet the deadline for Florida's 2020 ballot."
"Donna Deegan is running for Congress" via Christopher Hong of the Florida Times-Union — Deegan, a retired local television anchor who has since used her celebrity to raise money and awareness for breast cancer research, will challenge U.S. Rep. John Rutherford for his seat in Congress. Deegan, a Democrat who lives at the Beaches, will officially announce her run at an event. Deegan was a Channel 12 news anchor for 24 years before retiring in 2014. A three-time survivor of breast cancer, she founded the popular Donna Marathon race to raise money to fund breast cancer research and programs to help people fighting the disease.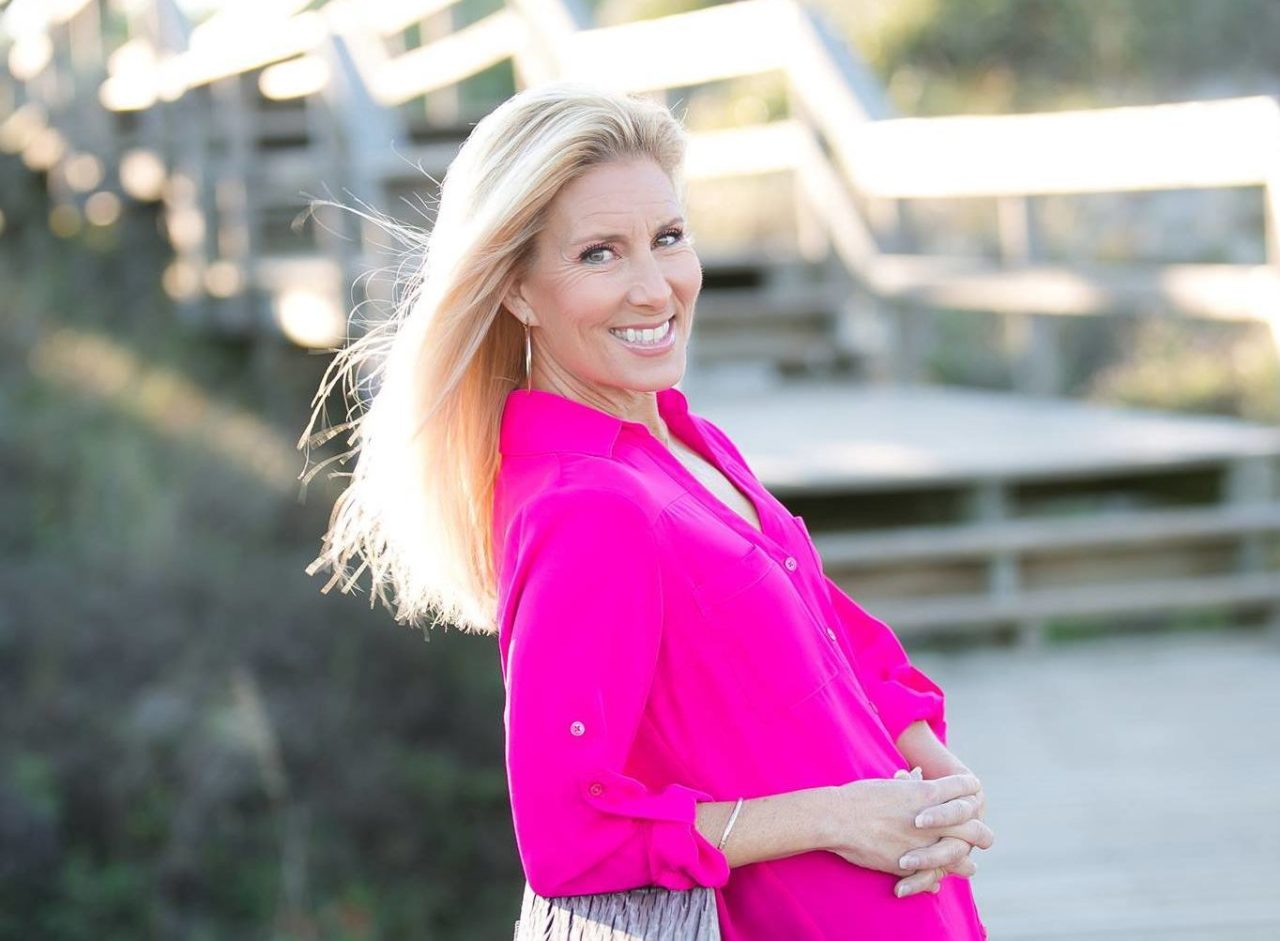 "Jim Boyd adds $107K to Senate campaign coffers" via Jacob Ogles of Florida Politics — The former state Rep. reported $107,900 in new donations in the month. That represents more than two-thirds of cash he's raised since filing in August in Senate District 21. Minus spending by the campaign so far, Boyd holds $146,333 in cash on hand with just about a year until the 2020 election. Meanwhile, Democrat Amanda Linton raised $2,662 in October, bringing her total amount raised to $6,585. She holds $2,019 in cash on hand. Boyd pulled in substantial amounts from Tallahassee-based committees and from several business groups based in Southwest Florida.
"Ray Rodrigues has all this money and no opponent to beat" via Jacob Ogles of Florida Politics — The state Rep., running for Senate District 27, raised $35,975 in October. On top of that, his political committee Free Markets for Florida pulled in $54,000 while the Friends of Ray Rodrigues committee raised $35,975. Between the two committees and his campaign, Rodrigues has about $1.4 million in cash on hand. That's quite the nest egg for a Senate candidate who has yet to draw any opposition.
Save the date: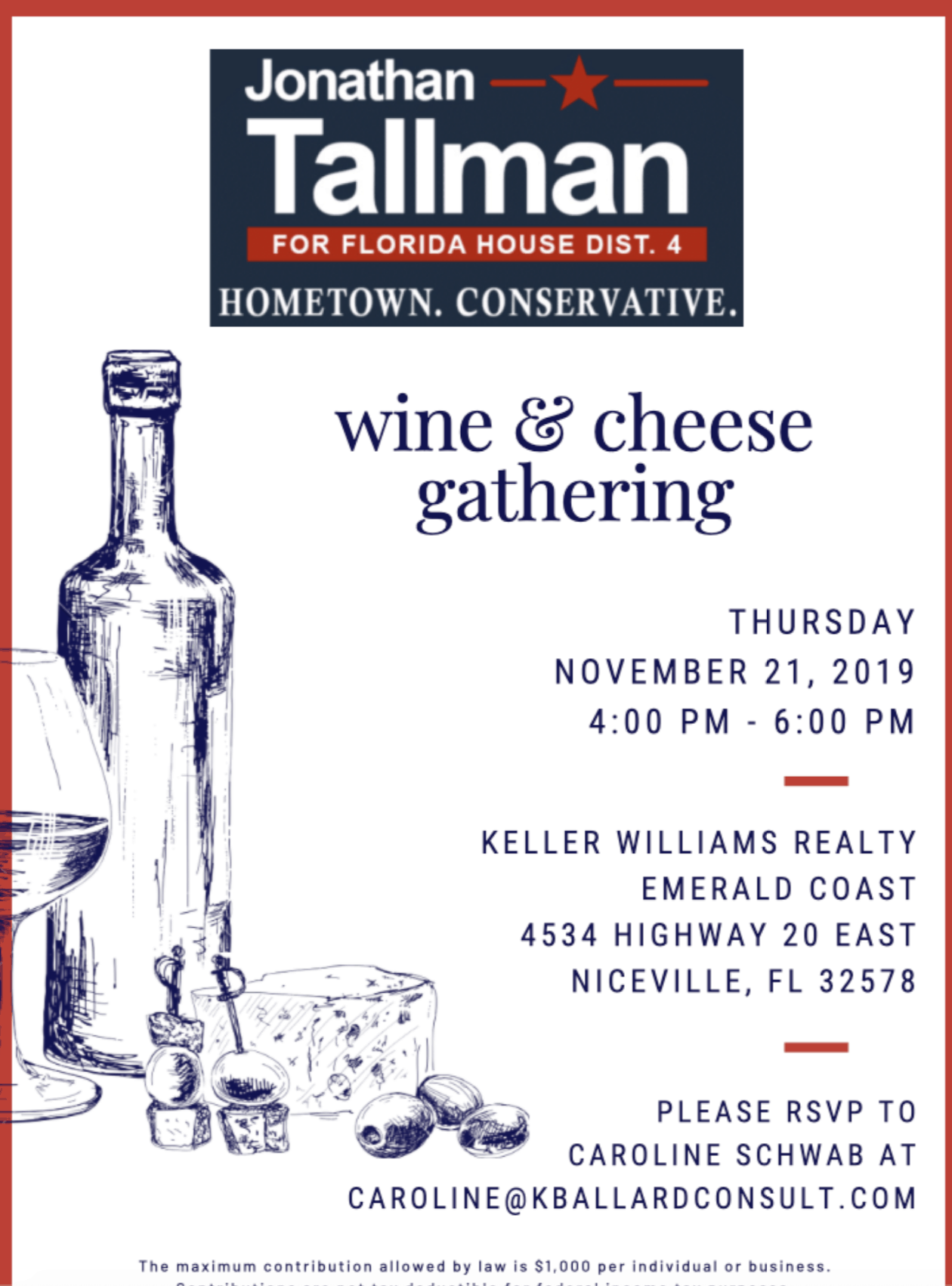 "Elections supervisor apologizes for 'scary' letter mailed to voters" via Larry Barszewski of the Sun Sentinel — Broward's supervisor of elections says he didn't mean to scare 146,000 people who received 'final notices' from his office threatening to designate them as an 'inactive voter.' After receiving complaints from several voters who questioned why they were receiving the notices — they vote regularly and have not changed their address in years — Supervisor Pete Antonacci said Wednesday he's going to apologize to all who got the mailer… Shortly after Antonacci spoke with the South Florida Sun Sentinel, Broward County's Congressional delegation announced it was sending a letter to Antonacci asking him to find and fix the causes of the errors and assure affected voters that their voting status is not in jeopardy.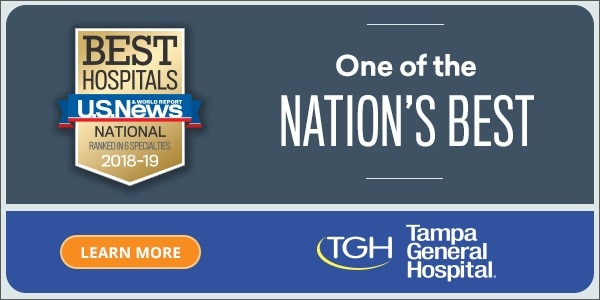 — LOCAL —
"Guess who has a new political committee? Term-limited Jacksonville Mayor Lenny Curry" via AG Gancarski of Florida Politics — The second-term Republican has a new committee account: Securing Florida's Future. The title phrase is an homage to the final budget proposal of Curry's friend and political mentor, former Gov. Scott. The account has been open for just under two months, and has been under the radar: three contributions in October, totaling $60,000, from connected Northeast Florida players. Contractor J.B. Coxwell donated $25,000, as did the Gary Chartrand Trust. For each of his mayoral campaigns, Curry has fundraised aggressively, bringing in millions of dollars in hard and soft money. Critics (and the occasional ally) credit/blame Curry with bringing "Tallahassee-style politics" to Jacksonville. In the sense that involves aggressive, poll-tested messaging from political committees, that's the case.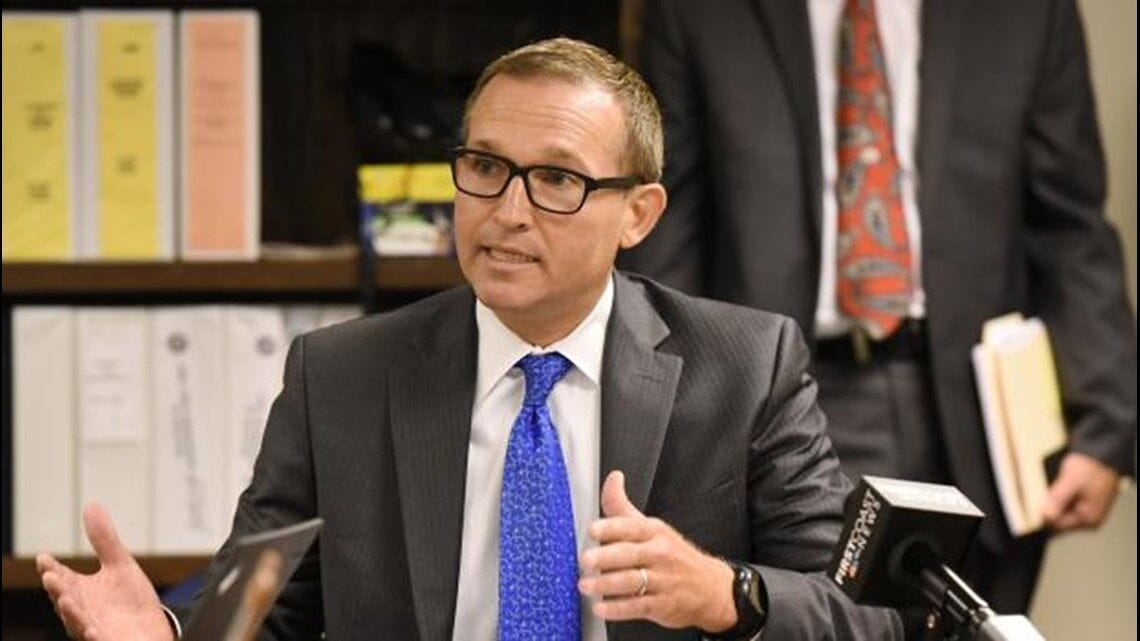 "U.S. Attorney Larry Keefe to release details of 'massive' corruption probe in Panama City" via Jeff Burlew of the Tallahassee Democrat — Keefe will announce details of "a massive public corruption scheme" in Panama City. The investigation, which seems to have flown beneath the radar, is not believed to be connected to Tallahassee's long-running public corruption probe. In a news release, the U.S. Attorney's Office said it would announce the outcome of what's being described as a "major long-term investigation into widespread public corruption" by its Public Trust Unit.
"After FIU bridge collapse, feds say FDOT needs to close roads in future if cracks occur" via the Miami Herald — Failures in design, lack of adequate oversight and systematic negligence led to the fatal collapse of the Florida International University pedestrian bridge, federal investigators concluded nearly two years after the deadly incident. According to the National Transportation Safety Board's final report, released Wednesday, the bridge collapse over Southwest Eighth Street and 109th Avenue on March 15, 2018, was caused by "the load and capacity calculation errors made by FIGG Bridge Engineers, Inc.," followed by the "inadequate peer review performed by Louis Berger," the New Jersey-based engineering firm. The firm was tasked with overseeing the design by FIGG Bridge Engineers, which was contracted by MCM, the company FIU hired to build the pedestrian walkway.
"Brightline will be called Virgin Trains USA. So when will you see the new name on trains?" via David Lyons of the South Florida Sun-Sentinel — The locomotives that power the company's 239-seat trains still bear the black and yellow Brightline colors. The original gray seats and blue carpeting occupy the interiors of the passenger cars, and Brightline signs still dominate the three downtown stations in Fort Lauderdale, West Palm Beach and Miami. But that'll all change to Virgin's red branding design: The target for completion now is around the end of next year, according to CEO Patrick Goddard. "Starting next summer," Goddard said in a recent interview. "We'll wrap it up coming into next season — the 2020-2021 [tourist] season." But most color schemes displaying the names of companies under the Virgin Group umbrella sport bright reds with white lettering.
"South Florida rapper Kodak Black sentenced to nearly 4 years on federal weapons charges" via CBS Miami — It's much less than the maximum 10-year sentence he could have received. U.S. District Judge Federico Moreno sentenced him to 46 months in prison, to be followed by three years of supervised release. Black has been in custody at the federal detention center in Miami since May when he was taken into custody right before he was about to take the stage at the Rolling Loud Music Festival at Hard Rock Stadium in Miami Gardens. Black, whose real name is Bill K. Kapri, pleaded guilty in August to two counts of knowingly making a false and fictitious written statement to "unlawfully acquire firearms."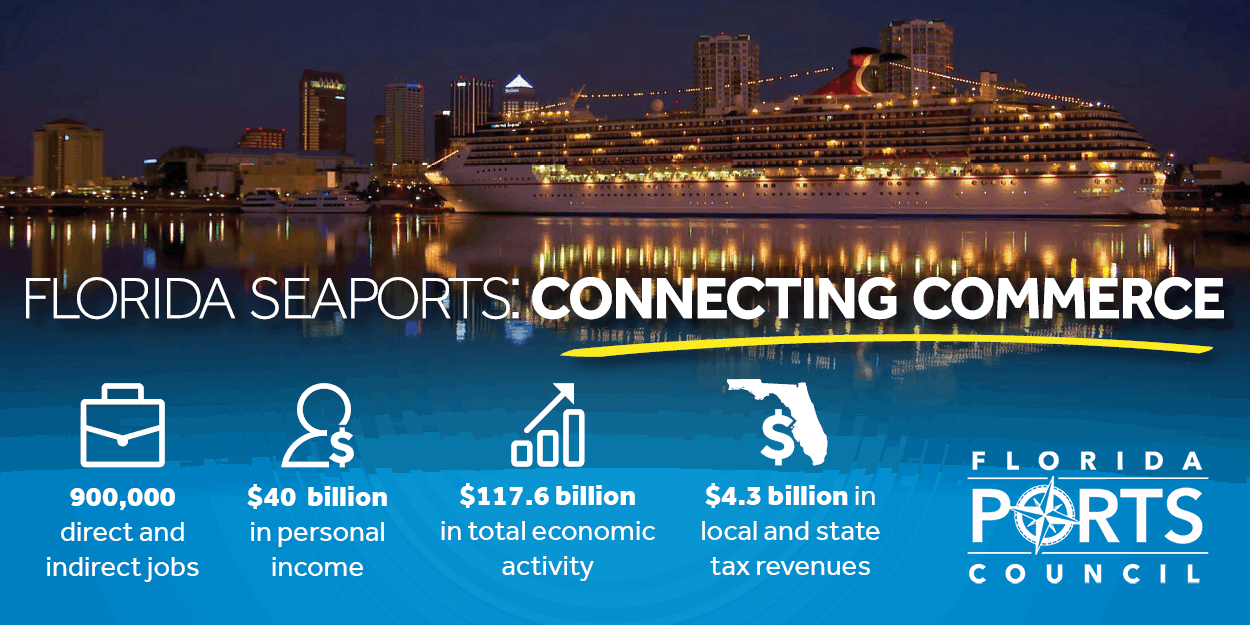 — MORE LOCAL —
"Tampa Bay Watch gets key funding approval for location at new St. Pete Pier" via Veronica Brezina-Smith of the Tampa Bay Business Journal — Pinellas County has approved Tampa Bay Watch's discovery center operating as a museum when it opens at the St. Pete Pier and for the museum along with others to pursue funding to expand. County Commissioners unanimously approved The Dali Museum, Tampa Bay Watch and St. Petersburg Museum of History to continue to seek funds from the Tourist Development Council for their projects, which total $20.6 million. Now that the vote acknowledges the Tampa Bay Watch center as a museum, it can be eligible for potential funding. Commissioners did not formally approve any funding, but said county staff would work with the museums to negotiate funding terms and determine what the return on investment would be.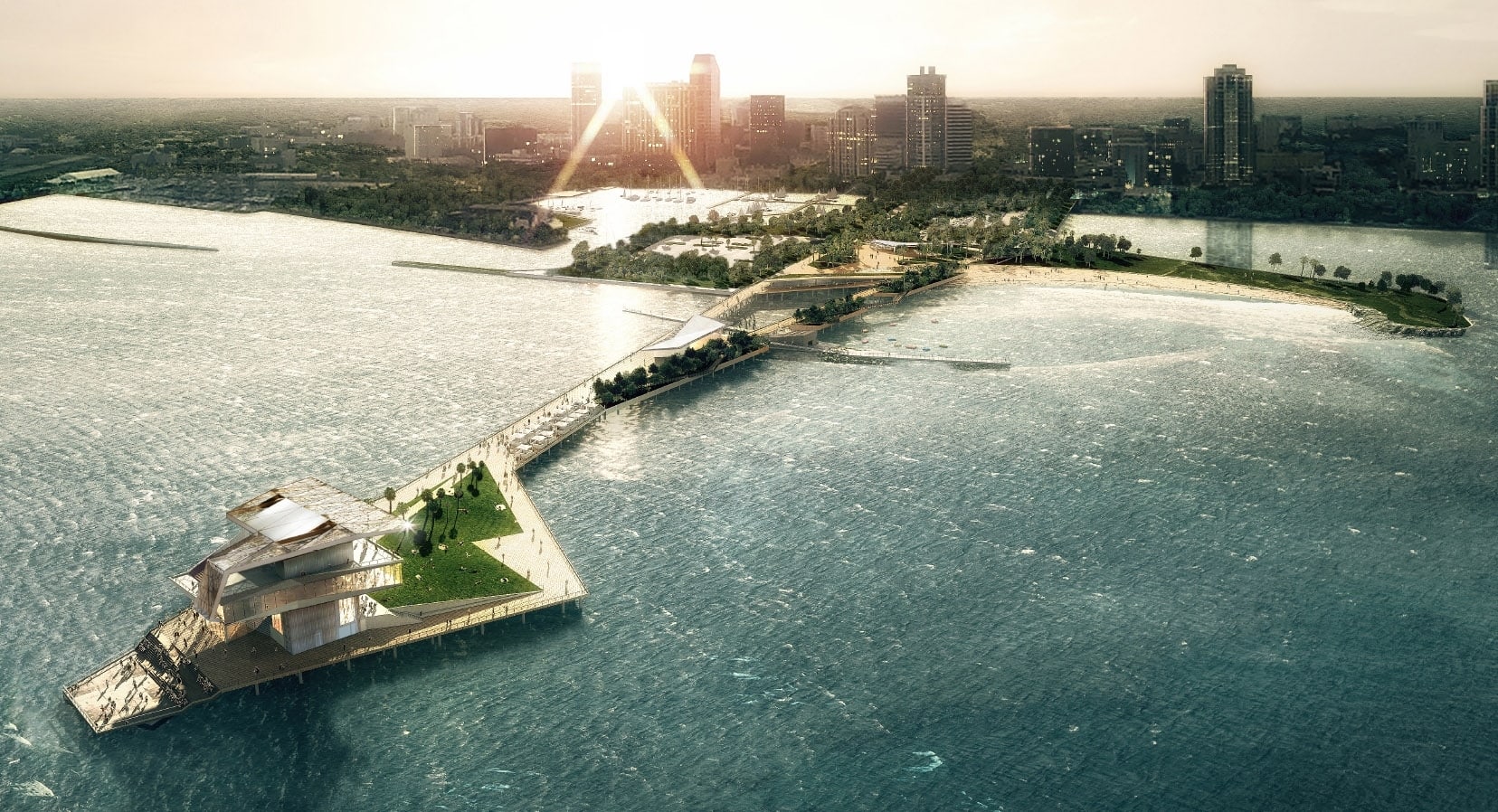 "Interest in St. Pete pier naming rights gains traction" via Waveney Ann Moore of the Tampa Bay Times — Hill Carrow, the CEO of Sports & Properties of North Carolina, is working in his quest to woo companies into acquiring naming rights at the 26-acre Pier District. They are available for annual payments of $50,000 to $1 million for 10-year terms. "We have some flexibility," said Alan DeLisle, the city's development administrator. "In general, we are looking at annual payments for a fixed period of time, or in some cases, people are interested in paying everything up front." Carrow said he has had interest from two prominent companies following tours of the project.
"Ygrene Energy Fund nears 1,500 PACE projects in Southwest Florida" via Florida Politics — Ygrene Energy Fund has completed 1,480 home upgrades in Charlotte, Collier, and Lee counties. Ygrene helps homeowners secure financing for energy efficiency and storm hardening projects through the property assessed clean energy program, or PACE. Unlike traditional bank loans, PACE financing allows consumers to pay back the cost of the upgrades through assessments on their property tax bill. Ygrene said the Southwest Florida PACE projects it's facilitated have created nearly 700 new jobs, boosted local economic output by $66 million, and added 0.41 megawatts of solar to the grid.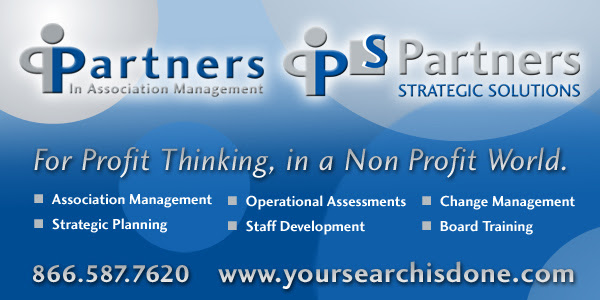 — OPINIONS —
"How the Legislature is addressing algae blooms and sea-level rise" via Bill Galvano for FLORIDA TODAY — Earlier this year, the Florida Legislature approved funds to create a research and science-based plan to address pressing issues that impact our coasts. We directed the Florida Ocean Alliance (FOA), a nonpartisan group comprised of leaders from industry, academia, nonprofits and others, to hold stakeholder meetings across the state and deliver a plan for review by the Legislature. Specifically, FOA is working to develop a Florida Ocean and Coastal Strategic Policy Plan to help address coastal resilience in the wake of recent state water crises (red tide, harmful algal blooms, and hurricanes) and long-term sea-level rise, and to improve the conservation and management of Florida's significant ocean and coastal resources.
"Give judges power to protect Florida citizens" via Alex Andrade for the Pensacola News Journal — In 2019, there are over 1,000,000 misdemeanor criminal cases eligible for expunction in Florida. When a criminal case is expunged, it is physically destroyed and erased from all records. After expungement, a person may lawfully deny the arrests referenced. Expunging a case allows individuals more opportunities for housing and employment, and gives individuals a second chance to start with a clean record. Expunction is a valuable tool that allows individuals to become full-fledged participants in society. To qualify for expunction, a judge must determine whether the individual has taken the steps necessary to prove they want to contribute to their community. Unfortunately, Florida doesn't trust our judges to make that determination more than once per individual.
"Joe Henderson: Rob Bradley's sentencing reform push has merit" via Florida Politics — Let's hope Florida lawmakers agree with the intent of SB 346, which Bradley has filed. The state imposed stiff mandatory minimum sentences for drug convictions in the 1990s, and it seemed like a good idea at the time. It sent a message drug trafficking in Florida carried serious consequences. Well, that was fine. What wasn't fine, though, was that mandatory sentencing took away judicial discretion. That led to thousands of long prison sentences for low-level drug crimes, and that set off unintended consequences. "What this bill says is that there will be a judge … who will review all the particular facts, will make a decision on what is right in that particular case," Bradley said.
"Lawmakers, keep the broom in the closet" via the Lakeland Ledger editorial board — Florida has had a mechanism to help people in a housing-finance crunch since 1992, with the Sadowski Affordable Housing Act. The Sadowski Act created a trust fund that aided individuals and local governments in finding affordable housing. But lawmakers have exhibited a bad habit of funneling this money elsewhere. We encourage DeSantis and state lawmakers to leave this account alone. Between 1993 and 2018, the Sadowski Act generated a total of $5.9 billion for housing initiatives. Lawmakers left it alone and funded things accordingly for the first 10 years. But they dipped into the trust fund for the first time in fiscal year 2002, siphoning off $12 million. "Sweeping," as this practice is known, subsequently proved to be an addiction.
"For the love and pride of libraries, and the stupidity of five Commissioners in Citrus County" via Lucy Morgan of Florida Phoenix — There was a time when libraries were pillars of the community, providing access to books, newspapers and other learning opportunities. Now, the entire County Commission has voted against spending a mere $2,700 annually to put the daily digital New York Times in the hands of 70,000 patrons, at no cost to those who have library cards. No newspaper is perfect, but American newspapers are not "enemies of the people.'' Trump's attacks on the nation's free press and all who disagree with him have created a sharply divided nation that is more threatening to our democracy than any foreign power. Someone needs to educate the County Commissioners, maybe show them the First Amendment to the U.S. Constitution.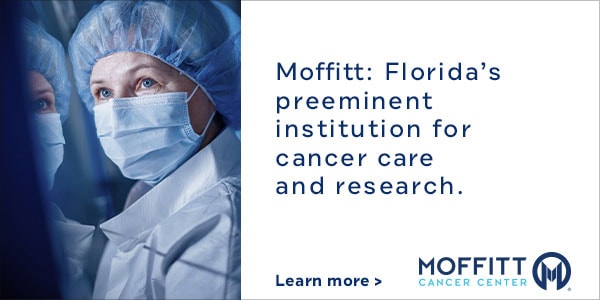 — MOVEMENTS —
"Miami-Dade Superintendent Alberto Carvalho reappointed to U.S. Ed. Dept. panel" via Ron Nicol of Florida Politics — Carvalho has once again been named to the 26-member National Assessment Governing Board, as he was one of seven members selected by U.S. Secretary of Education Betsy DeVos. The board "will help set policy for the National Assessment of Educational Progress (NAEP), also known as the Nation's Report Card." The NAEP is made up of a series of tests taken by schoolchildren aimed at assessing proficiency in math, reading, science and several other subjects. Carvalho was initially appointed to the governing board in 2015 by Education Secretary Arne Duncan, who served under the Barack Obama administration. DeVos announced he would be appointed to a new, four-year term.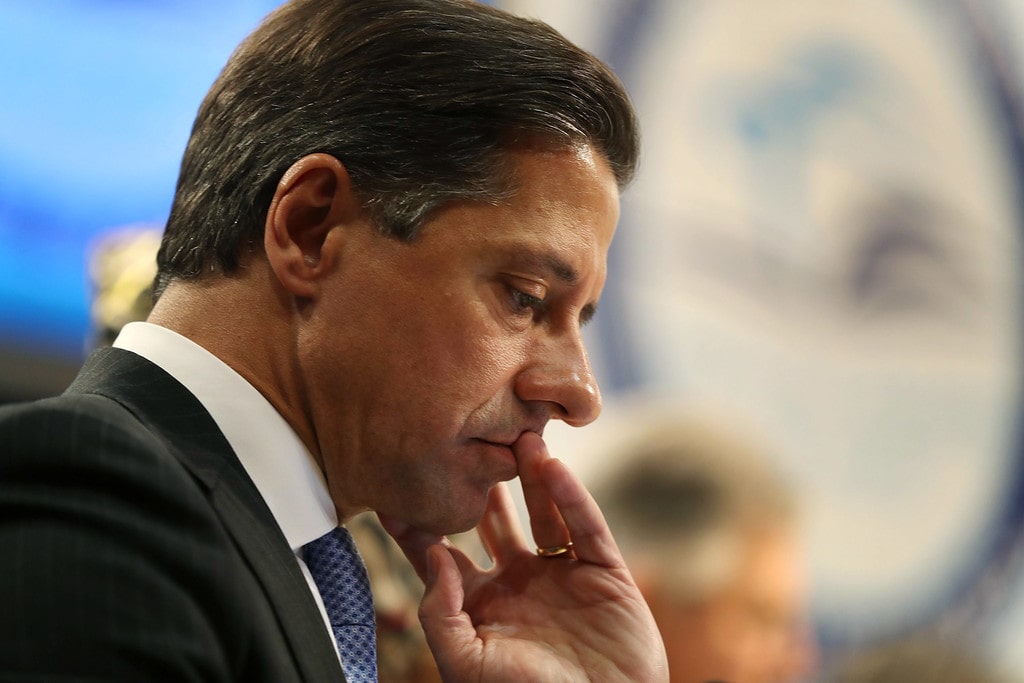 "Personnel note: Dave Vasquez joins Stand Together" via Peter Schorsch of Florida Politics — Vasquez has worked in communications for DeSantis from the start of his ascendance to the Governor's Mansion, staring with his 2018 gubernatorial campaign and then as press secretary through his first 10 months in office. But now, he'll be working comms for Stand Together Foundation, a Koch-backed group aimed at ending poverty. "I'm excited to be joining Stand Together Communications, where I'll be working with groups like Americans for Prosperity to help tackle some of our nation's biggest challenges to help people improve their lives," he said. "Serving the Governor and the people of my home state has been the greatest professional honor of my career, and I could not have asked for more," he told Florida Politics.
New and renewed lobbying registrations:
Michelle Allen: Food & Water Watch
George Anderson, David Browning, Seth McKeel, Sydney Ridley, Stephanie Zauder, The Southern Group: Metropolitan Ministries
Brian Ballard, Chris Dorworth, Christopher Dudley, Ballard Partners: The Presbytery of Tropical Florida
Melanie Bostick, Liberty Partners of Tallahassee: American Diabetes Association
Charles Cliburn, New Capitol IT: ISF, Nutanix
Marty Fiorentino, Davis Bean, Mark Pinto, Shannan Schuessler, The Fiorentino Group: Flagler County
Ron Pierce, Kaitlyn Bailey, Edward Briggs, RSA Consulting Group: Greystone Property Management
LaToya Sheals, Becker & Poliakoff: Agape Community Health Center, School Board of Broward County
Jeanette Yaeger, Victoria Zepp, One Eighty Consulting: ChatterHigh Communications
— ALOE —
"Florida's natural enlists Mickey, Goofy to sell drinks" via Kevin Bouffard of the Lakeland Ledger — Florida's Natural Growers has recruited Mickey Mouse and Goofy to join their friend Donald Duck to help the Lake Wales juice company sell two new low-sugar beverage products, Chief Marketing Officer Chris Groom told several hundred of the processing cooperative's members and guests at its annual meeting. Florida's Natural and its parent company, Citrus World Inc., have been selling orange juice under the Donald Duck label since the 1940s. The company will introduce a Mickey Mouse fruit punch and a Goofy tropical punch in January at major markets on the West Coast, the primary market for Donald Duck orange juice products, Groom said.
"What did MTV's 'Floribama Shore' do to St. Pete?" via Christopher Spata of the Tampa Bay Times — The economic impact for Pinellas County during filming has been tallied: 75 local hires, 2,578 room nights booked and $2 million spent locally. Craig Munroe of A Slice of New York said he alone delivered more than $4,000 worth of pizzas to the cast and crew during over those seven weeks, which averages to around six pizzas per day. The question is what the impact could be on tourism and business after MTV viewers get a look at the Pinellas beaches, attractions and nightlife. St. Pete Beach Mayor Al Johnson said he'll reserve judgment since he hasn't seen the show yet: "I'm hopeful, if nothing else, that people will know we exist, that it will put us on the map."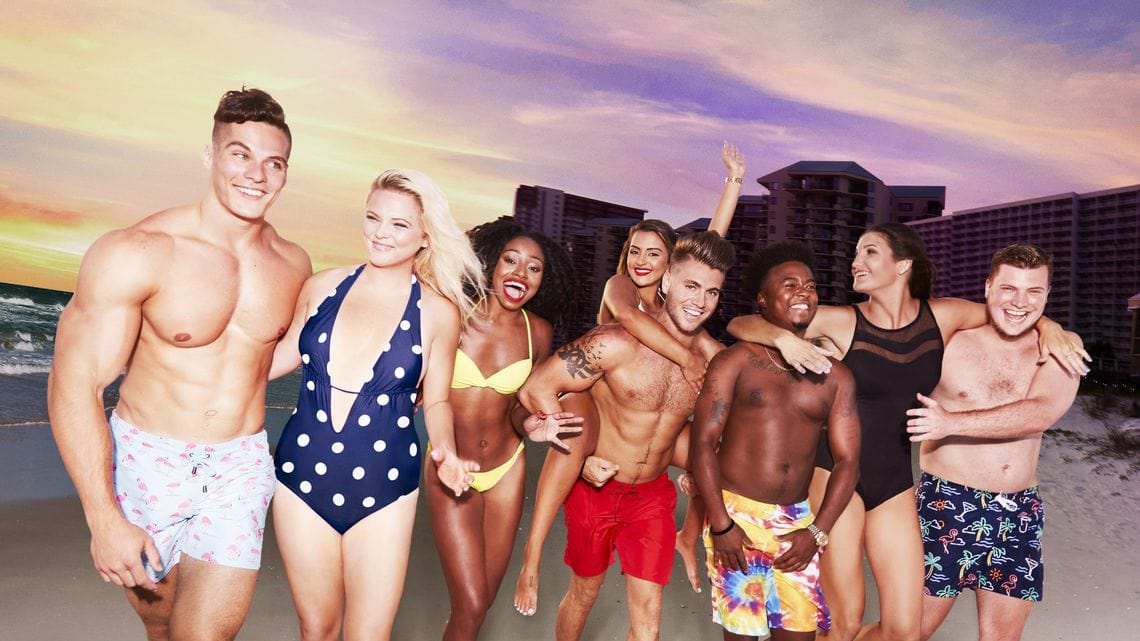 "Meet Tango Out, the Miami group upending Argentine tango's strict gender norms" via Lautaro Grinspan of the Miami Herald — Tango Out is Miami's contribution to queer tango, a growing movement rebelling against tango's heteronormative conventions. In queer tango, dancers can partner up with whomever they'd like, regardless of their gender. Anyone can lead, and anyone can follow. Among the dancers at the class was Rodrigo Romero, from Chile. He spent the night dancing mostly with male partners, which he said wasn't an option when he first discovered Miami's tango scene at 18. "It's inspiring to be able to express yourself in this way. Before, you couldn't. Men who wanted to dance with men got weird looks, or had to hide. But now you can be exactly who you are," Romero said. "And that's very inspiring."
— HAPPY BIRTHDAY —
Happy birthday to our brilliant friend Karen Cyphers, Brittney Metzger, Debbie Millner, and Victoria Elliott York.
___
Sunburn is authored and assembled by Peter Schorsch, Phil Ammann, Jim Rosica, and Drew Wilson.