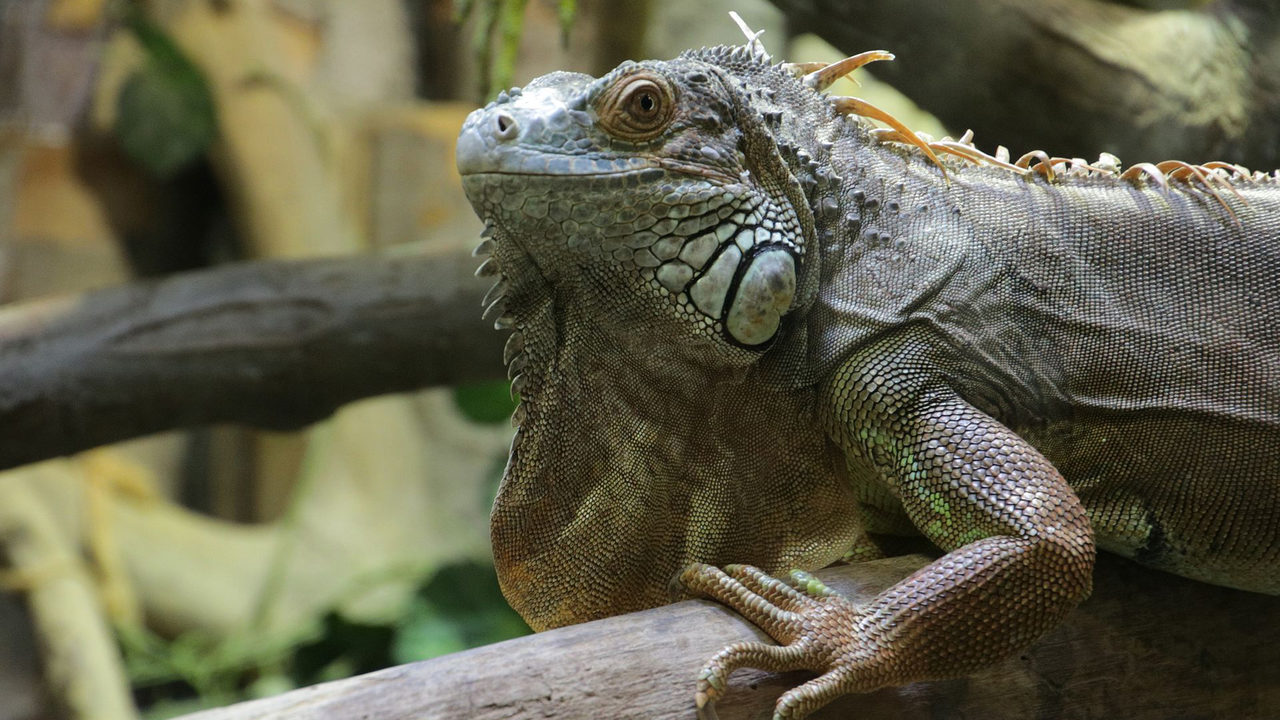 The bill would also block the sale or possession of the Argentine black and white tegu.
A bill introduced by state Sen. Gary Farmer is again seeking to help rid the state of the invasive green iguana by banning the sale or possession of the animals.
Farmer's legislation (SB 906) would update the statute restricting the possession or trade of various reptiles by adding both the green iguana and the Argentine black and white tegu to the banned reptile list. Both of those species are non-native to Florida.
Farmer and state Rep. Michael Gottlieb each introduced bills during the 2019 Session seeking to do the same, but those efforts died in committee.
The green iguana has been labeled an invasive species by the Fish and Wildlife Conservation Commission (FWC). The animals are native to Central and South America, as well as some Caribbean islands but have now become prevalent in South Florida and in parts of the Gulf Coast near Fort Myers.
"Green iguanas cause damage to residential and commercial landscape vegetation and are often considered a nuisance by property owners," according to the FWC. They can also spread salmonella.
The green iguana population has grown so much that the FWC allows Floridians to kill the animals year-round and without a permit on 22 FWC-managed public lands as a means of controlling their growth.
Homeowners are also encouraged to remove the animals from their property and seek out euthanasia services from a vet or humane society.
Farmer's bill would add to those population control efforts by stating an individual, firm, corporation or other organization may not "keep, possess, import into the state, sell, barter, trade, or breed" the animals.
The Argentine black and white tegu population hasn't quite reached green iguana levels yet. But under Farmer's bill, they would get the same treatment.
The lizards are breeding in Hillsborough and Miami-Dade counties and can be a threat to other species.
"Potential impacts of tegus include competition with and preying upon Florida's native wildlife, including some imperiled and protected species," the FWC says.
"Tegus prey upon the nests of other animals, and researchers have documented tegus eating American alligator eggs and disturbing American crocodile nests in Florida."
The animals, who are sometimes kept as exotic pets, are seen as a potential threat to the Everglades.
If Farmer's bill is approved, the iguanas and tegus would be added to a banned reptile list that includes the Burmese python, green anaconda and five other species.
The measure would go into effect on July 1, 2020. Those who already obtain a permit before that date to keep the animals may do so until the animal dies.